Home's High Points
Home's High Points
]> From bright colors to new wood treatments, retailers had plenty to choose from at the April International Home Furnishings Market. New wood treatments, softer a

]>From bright colors to new wood treatments, retailers had plenty to choose from at the April International Home Furnishings Market.

New wood treatments, softer and rounded edges, increased attention to detail, and a bright color palette proved the furniture industry had dusted itself off since October market. High Point's April furniture market gave retailers plenty of trends to choose from: parkay; leather mixed with upholstery; bright colorways, both in upholstery and hand-painted pieces; and adjustable, multifunctional furniture pieces that can be moved from living room to dining room. Plus, new furniture licenses ranging from Kathy Ireland to Elvis Presley had the market abuzz.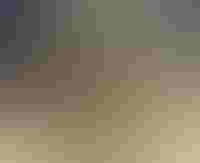 Beyond The Basics Among the trends was the increased use of ornate yet subtle detail with wood. Washington, D.C.-based designer Thomas Pheasant's use of swirl mahogany on a Georgian Armoire was one such example. Pheasant unveiled a complete collection of living, dining, and bedroom for Baker Furniture, including upholstered and occasional pieces, supported by a complete line of accessories and textiles. Pheasant adds interest with faux-drawer fronts, as the upper doors open to expose fixed and adjustable shelving, and a cut-out back that accommodates a 27-inch television.
Susan Sargent's furniture collection at Lexington revealed similar attention to subtle detailing with parkay finish and a trellis pattern Sargent describes as "country inspired, but with a modern interpretation." Sargent and Lexington rolled out a 50-piece collection centered around two finishes, dark chocolate and honeycomb, and featuring upholstery from licensee John Richards. Prevalent themes throughout the Sargent collection include concave or convex shaping for a softer effect. Individual pieces were designed for multiple placement within the home: A Sargent armoire may function as an entertainment center, and upholstered pieces may join wood pieces at the dining room table. "Furniture today is very versatile," believes Sargent. "They can be moved around to different rooms as your needs change, they don't all need to be lined up at the dining table."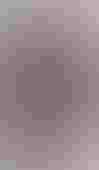 "There is a growing demand for soft modern design, and Susan has caught on to that trend," says Robert Stec, chairman and chief executive officer, Lexington Home Brands. Overall, Lexington is reporting strong retail response to its new introductions. "We've doubled our expectations for orders for both Susan Sargent and Tommy Bahama's Amber Isle collection," he adds. The Amber Isle collection reflects the Tommy Bahama brand's signature attention to detail, and the increasing trend toward curved, softened edges. Features include wrap doors, removable shelves, displays underneath the center table, and parkay effects.
Hickory Chair's rendition of Mariette Himes Gomez designs also reflects this shift from regular squared shaping and into increased use of concaving, rounded edges, and geometric shapes. Gomez, an interior designer frequently described as a modernist with a unique edge, partnered with Hickory Chair to introduce a 32-piece furniture collection including a circle chair, flair back dining chair, and an oval magazine table. Gomez, who resides in New York was elected to the Interior Design Hall of Fame in 1994.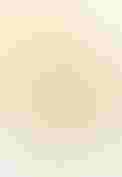 Playing With Color
Working with a palette of twelve colors, Sargent has created an upholstery collection in sharp contrast to the neutral look that dominated the market in previous years. "Women came to me at [April] market to say thanks for giving them something that made them feel happy and joyous," shares Sargent. Over the years, Sargent has focused on refining her art statement and showing consumers how to apply colors to everyday interiors. Art Impressions, licensing agent for Susan Sargent, says plans are in progress to add lighting, wall décor and accessories, kitchen textiles and accessories, sewing patterns, dinnerware, and rugs with broader distribution.
Contrary to some expectations, the Sargent furniture collection featured only three painted pieces, including a subtle aqua blue color that is now a prominent fashion trend in Europe.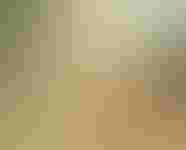 Ralph Lauren also added subtle coloring in his new introductions at Henredon furniture. Ralph Lauren captured pale blues and creams in his Old Mill collection, reminiscent of a Vermont farmhouse with split reed, painted furniture. The collection includes a bed, dresser, nightstand, sofa, chest, and cocktail table. Also new for Lauren this market were red, navy, and chestnut colors for leather and upholstery.
In addition to Old Mill, Lauren introduced two additional collections: Anglesey, recreating the grandeur of a 17th-18th century manor house, including distressed finishes and aged patina, and Secretariat, an interpretation of campaign furniture in the Napoleonic wars.
Vanguard Furniture added new twists to the Western theme in its Stetson collection with a first-time milk blue painted dining table and chair set (suggested retails, $550 per chair, dining table $3,000). Vanguard also introduced new leather applications, and combination leather/fabric treatment, and quilted fabrics on chairs and sofas.
Strong Partnerships
The combined efforts of upholstery, case goods, and accessory partners allowed for compelling brand presentations among several licensed collections this market. Notable are Style-Line Furniture and Standard Furniture with the launch of Kathy Ireland Home (see p. 142 for more details), Lexington Home Brands and John Richards with the Susan Sargent furniture collection, and Hooker Furniture and Vanguard Furniture for the PGA Tour re-launch.
Hooker Furniture debuted as PGA Tour's new licensee for case goods, home office, and occasional furniture, while upholstery licensee Vanguard made extensive new introductions at 20 to 25 percent lower price points.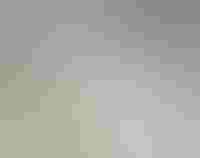 Hooker's product and style selection is the result of consumer research conducted at the company's Website. Consumers revealed they were likely to use golf décor in the home office, family room, recreation, or spare room. The most sought-after looks were antique styling in cherry and maple, club house, and hand-painted pieces. Hooker also bowed a second licensed collection from futurist Faith Popcorn. Cottage Cocoon features a smaller scale, more casual line of home office furniture at lower price points. (License! reported on Faith Popcorn's new line in its April issue.)
Youth Bedroom Generates Interest
More designers are venturing into youth furniture, with collections that could transition into second bedroom pieces. Among the notable collections this market are Kathy Ireland's Youth Attitudes Collection at Standard Furniture, and Jessica McClintock Home-The Romance Collection for Young Ladies at Lea Industries, a La-Z-Boy Company. Several items in Jessica McClintock Home are inspired by personal pieces in McClintock's San Francisco-based home. Items include mirrors; dressers; metal, post, panel, and sleigh beds. The collection features antique white finishes, carving, and silver accents and will be available at retail stores late summer. The twin sleigh bed retails for $899, and a 44-inch, four-drawer retails for $499. Next market, Lea will introduce a second youth collection in a cherry finish. Lea is also home to Jessica McClintock's adult collection. Kathy Ireland's complete youth collection, including dresser, mirror, chest, and twin poster bed with hand-painted vines and flowers retails under $2,200.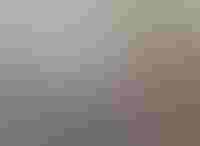 Elvis Is In The Building
With competitive retail price points and a national media campaign, Elvis Presley forayed into the home. Vaughan-Bassett Furniture Company debuted a line of furniture combining Hollywood tradition with Presley's retro style taste in furniture. Vaughan-Bassett introduced two collections featuring cherry and maple finishes. "Elvis Presley's Hollywood" consists of three beds. Key pieces include a leather platform bed and Platinum Record Mirror Beds (suggested retails from $499 to $999), The Graceland collection includes two beds (suggested retails from $599 to $999). Other key pieces: a "Burning Love" heart-shaped mirror, and the Elvis Presley armoire featuring Presley's signature in frosted glass. To date Vaughan-Bassett has secured firm commitments from more than 500 retailers in the U.S., including ArtVan, Detroit, MI; Wickes Furniture, Chicago, IL; Benchmark Furniture, Kansas City, MI; and Gallery Furniture, Houston, TX.
Subscribe and receive the latest news from the industry Article
Join 62,000+ members. Yes, it's completely free.
You May Also Like
---