A Healthy Business
A Healthy Business
The food and beverage category heats up as health trends continue to drive licensing opportunities. Due to the obesity crisis, health and wellness benefits are leading product development initiatives for the food and beverag

The food and beverage category heats up as health trends continue to drive licensing opportunities.

Due to the obesity crisis, health and wellness benefits are leading product development initiatives for the food and beverage category. This past holiday season Burger King teamed up with Konami Digital Entertainment to launch Dance Dance Revolution, a dance video toy premium that encouraged children to get moving. Beverage brands such as Pepsi and Coca-Cola also focus on healthy initiatives as both brands plan to introduce carbonated drinks that are fortified with vitamins and minerals. Coke and Nestle plan to go national with the debut of a calorie-burning soda while food brands such as Sara Lee launch trans fats-free products. The health trend also is impacting the ingredient sector as the USDA reports that the number of farmers' markets has increased 79 percent from 1994 to 2002.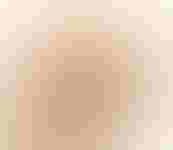 Grab-and-go food brands also gain popularity as today's consumers are pressed for time as they try to balance their work, family, and personal lives. Whole Foods shoppers can now save time while shopping for food and produce, as basic apparel-related items such as cotton camisoles and cardigans are now on the menu.
The beverage category also gets a wake-up call as marketers eye opportunity in coffee-related products. Specialty gift company CreativeArts caters to coffee lovers with the debut of fine artisan, handcrafted chocolates. The chocolate bars, which are offered in two delicious flavors, include Caramel Creme Latte and Dark Espresso. The 3.25 oz. bars are artfully packaged in acetate gift boxes that are adorned with decorative hangtags. One of the gift boxes includes a chocolate bar and accompanying set of 16 three-ply beverage napkins. The labels were designed by artist Tara Reed, who also created the napkins and hangtags as a part of her "Coffee Wit Collection" of art.
Other brands focus on great taste as they launch licensing programs. Here's a look at the latest.
COFFEE CRAZE
Burger King, the No. 2 fast food brand, is cooking up a licensing strategy for its popular BK JOE coffee brand, which is positioned as the "hard-working coffee for people who work hard." "Interest in the BK JOE brand is very high," says Bill Cross, partner, Broad Street Licensing Group (BSLG) and executive vice president, food licensing.
The popular BK JOE brand is offered in decaf, regular, and turbo—the latter offers a jolt of more caffeine than regular coffee. Phrases such as "More Flavor, Less Adjectives," "Contains a Double Shot of Wake the Heck Up," and "Available in 3 easy-to-say sizes—small, medium & large" speak to a younger audience. The brand targets Burger King "super fans," which includes teens and adults who enjoy indulging in a good cup of coffee.
The BK JOE brand has beaten out all of the better-known coffee brands in blind taste tests. As a result, the coffee's distinctive flavor will now be recreated in a line of coffee flavored products. "The flavoration of all licensed products will closely mirror that of the coffee," reveals Cross, who says BK will work closely with its licensees to ensure the licensed products follow the in-restaurant offering.
Products in discussion include bottled ready-to-go coffees, coffee-flavored soda, and energy drinks. More conventional products such as beans and ground coffee, coffee ice cream, and frozen novelties also are being explored.
The delivery platforms will target specific consumers; for example, BK JOE energy drinks will power a younger audience, but the ground coffee will target more traditional consumers. At press time, BSLG was in discussion with several major food and beverage companies for a variety of coffee products, delivery platforms, and channels of distribution, including some non-food environments. Grocery, club stores, convenience stores, vending (both machines and single-serve), and non-traditional applications such as self-serve in vending environments are currently being explored.
The agency is currently looking to blend the BK JOE brand with the right delivery system. Cross says, "The chaotic nature of the grocery business means challenges, but also opportunities for the right product and license."
Burger King also extends its brand name into non-menu products. Cross says food licensing is generally limited in its conceptual applications, and reveals that BSLG is taking a fresh look at the category and aims to move beyond the usual "slap a logo on something to eat" strategy. "Bringing the restaurant experience home" is one of the major drivers with current food licensing, and BK recognizes that licensed food products will strengthen the marketing of the core brand. "They don't want to offer pale imitations of their core menu items such as the Whopper," says Cross. "It's hard to imagine how that taste, texture, and experience can be recreated in a microwaved burger."
The brand looks to traditional licensed food products such as ice cream and snacks, as well as new products where a "flame-broiled taste" or BK's Chicken Fries flavoration would lend itself to the right branded product.
Beyond food, other brand extensions are being considered. There's opportunity for grills and accessories, home chef apparel, mobile phone content, back-to-school, and video games. After an "extremely successful" in-store holiday XBox/XBox 360 promotional video game with Microsoft, the "King" character was cast into three games. BSLG is considering other video game applications for the BK equity, both for the brand and its edgy King.
KOSHER COOKING
Special dietary needs for religious groups also are being considered, specifically for those with kosher diets. Multiple licensing agreements have been inked for R.A.B. Food Group's renowned Manischewitz brand, which manufactures processed kosher food products, which include matzos, noodles, crackers, and more. IMC Licensing recently inked a deal with Real Kosher Ice Cream Inc., operating as Klein's Kosher Ice Cream, for Manischewitz-branded vanilla and chocolate flavored non-dairy ice cream and cherry and lemon flavored Italian ices. Available at independent kosher stores and other chain stores in the U.S. and Canada; suggested retails range from $3.59 to $4.39.
The brand also introduces Manischewitz Cheese Pizza, a new Kosher pizza product formulated with potato starch rather than matzo meal to adhere to stricter dietary laws, making it available for a larger audience. Klein's Kosher Ice Cream is the licensee. Available during Passover; suggested retails are $8.79.
COUNTRY STYLE
When home aficionados put the finishing touches on their home decor, they look to find something special to place on the table. Following the debut of Country Living furniture, bedding, and rugs comes Country Living Specialty Food Collection—a signature line of high-quality sweet and savory gourmet specialty products. The collection, which is launching this month after a recent deal between Hearst Brand Development and Heritage Family Specialty Foods, targets those who live a true country lifestyle. Vice President of Hearst Brand Development Glen Ellen Brown says, "Our partnership with Heritage Foods represents another important extension for the Country Living brand by serving our readers' passion for cooking and entertaining."
The concept for the gourmet food launch, which will be supported by advertising and Web initiatives, was developed, in part, by the editorial team, which truly understands the reader's needs.
A select holiday assortment of Country Living products rolled out in October '06 at hfsfoods.com. The holiday launch also was supported by a special tasting at the Country Living Fair, which was held in October at the Chicago Botanic Garden. Buyers were the first to get a taste of the full collection, which was introduced in January '07 at NASFT 32nd Winter Fancy Food Show in San Francisco. The line will be available this month at gourmet, gift, and specialty food shops nationwide. Suggested retails range from $4.50 to $12.99.
The savory collection features all of the culinary delights found in a typical country kitchen—from a homemade pie-in-a-jar to fresh-tasting dessert toppings, preserves, sauces, and condiments such as salsa, mayonnaise, and mustard. The savory line, which will offer seasonal flavors, aims to provide consumers with easy ways to experience the pleasures of home cooking. "Heritage Foods was a natural partner for us," says Brown. "They understand the brand and there was an immediate connection." At press time, no other food extensions were planned for the brand, but Brown says the team is always considering ways in which it can best serve its readers.
TASTE OF LUXURY
Donald Trump, who is quickly building a licensing empire, introduces a taste of the good life with the debut of premium beef products. Why beef? "The meat category represents Mr. Trump's power and shrewd business acumen," says Cathy Hoffman Glosser, vice president of global licensing, The Trump Organization. The brand and products represent high-quality, luxury, attention to detail, and sophistication.
Trump customers and business associates were the first to experience the taste of the premium steaks, which were initially distributed through Buckhead Beef Northeast (prior to the Trump Steaks Website launch in December '06), but a full rollout is planned for spring '07. The launch, which will be supported by promotions and advertising, will coincide with holiday and outdoor events such as Father's Day and summer cookouts.
Trump Steaks will include all of the finest cuts of USDA Prime steaks, including filet mignon, New York strip steaks, and rib-eye and porterhouse steaks. Specialty meats include Japanese-style Wagyu Kobe Steaks, as well as savory veal chops, pork chops, and lamb chops. In addition to distribution through the Trump Steaks Website and catalog, the products will be available at gourmet food stores. Suggested retails will range from $99 for four 6 oz. pieces of filet mignon to $169.95 and up for four 20 oz. porterhouse steaks.
Trump, which recently expanded into the furniture and lighting categories, is currently eyeing other home categories. "Beyond that, we are focusing our efforts to further grow our hugely successful apparel and accessory businesses," reveals Glosser. Will other food products be branded with the prestigious Trump name? "We have been approached by a number of specialty food companies," responds Glosser, who mentions that the company is exploring opportunities."
Subscribe and receive the latest news from the industry Article
Join 62,000+ members. Yes, it's completely free.
You May Also Like
---