Meet the Licensing International Excellence Awards Food and Beverage Nominees
Meet the Licensing International Excellence Awards Food and Beverage Nominees
And the nominees are…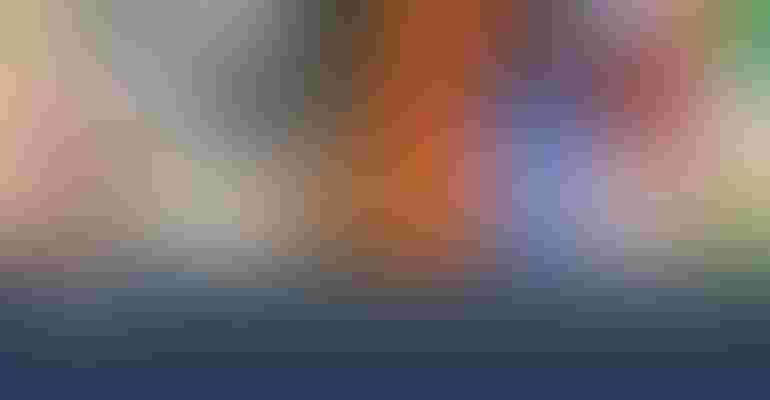 The 2020 Licensing International Excellence Awards nominees include companies from five countries spanning three continents. Licenses from the world of entertainment, lifestyle brands, museum collections and corporate trademarks are all included on the list.
Overall, more than 600 entries were received this year from companies in 22 countries and were judged by a panel of 152 executives from 20 nations.
The following are the nominees for Best Product – Food and Beverage.
Baileys – Diageo
 
The Baileys flavor profile has leant itself to multiple licensed products over the years. More than 20 licensees fulfill consumer cravings, including coffee by Kraft Heinz, coffee creamers by Danone in the U.S. and Baileys ice cream by Nestle in Mexico. In 2019, 100 million units of Baileys licensed food products were sold across 30 countries in 160,000 doors.
Cinnabon – Focus Brands

Consumers won't have a hard time finding licensed Cinnabon products. From Pillsbury Grands, SunMaid Cinnabon bread and Cinnabon International Delight Creamer to Cinnabon Loaf Cake, Keurig Cinnabon K-Cups and Cinnabon Baking Kits, licensed Cinnabon products can be found in aisle after aisle at the grocery store. The brand has also teamed with restaurants like Sonic with the Cinnabon Cinnasnacks, KFC with Cinnabon Dessert Biscuits, Cinnabon Mini Rolls at Pizza Hut and Cinnabon Cinnamon Swirl Cheesecake at The Cheesecake Factory. Other businesses have also joined in, with Cinnabon Cinnapoppers at Cinemark and convenience stores with bakery items in Sheetz. 
Coca-Cola – The Coca-Cola Company
 
Coca-Cola reached more than $1 billion in retail sales in 2019, spanning licensed products in fashion, food and entertainment with more than 100,000 points of distribution. New category development is currently underway with Ferraro, Tic-Tac and more.
Corona – Constellation Marketing
 
2019 Corona licensed product sales grew in the double digits over 2018, particularly through accessories and apparel, which were up 20 percent. The total collection includes 800 SKUs in giftware, home goods, barware, outdoor, apparel and accessories. Key accounts include Walmart, Target and specialty retailers.
Guinness – Diageo
 
Guinness has sold more than 80 million units of Guinness-branded products around the globe in 2019, penetrating nearly every channel of retail. Their portfolio includes 55 licensees that produce Guinness-branded food, merchandise and experiences. The food program includes flavored brats, meatballs, fish, chocolate, chips and more. The newly opened Open Gate Brewery in Baltimore, Maryland offers an immersive experience for Guinness enthusiasts, featuring a tasting room, bar, restaurant and retail space.
Hershey's Reese's – The Hershey Company
 
The Hershey brand extension program is continuing its global product category expansion. The program includes 40 licensees globally and continues to establish itself in new aisles across expanded retail categories and channels. Millions of units have been sold across its licensing program.
Oreo – Mondelez
 
With the help of Brand Central, cookie brand Oreo has extended beyond the cookie aisle into popular new food and beverage partnerships, along with multiple new merchandise categories. The brand boasts more than 20 licensees across categories ranging from food and dairy products to apparel and beauty.
Tasty – BuzzFeed
 
Tasty prides itself on being the world's largest food network with more than 101 million active Facebook followers in the U.S. alone. They have sold more than $200 million of Tasty products in the year 2019, and in less than two years at retail, they sold their one millionth cookbook and five millionth unit of kitchenware. The brand has expanded into the food and beverage category with partnerships in dry grocery, meal kits, frozen and refrigerated foods.
Subscribe and receive the latest news from the industry Article
Join 62,000+ members. Yes, it's completely free.
You May Also Like
---