WB Packs a Fashionable Punch
WB Packs a Fashionable Punch
]> Warner Bros. Consumer Products is continuing to bring

]>Warner Bros. Consumer Products is continuing to bring its portfolio of evergreen properties to new and innovative products, and its most recent apparel collaborations are no exception. With a roster of global licensees that span multiple categories, Warner Bros. Consumer Products will take Looney Tunes, Tom and Jerry, Hanna-Barbera, Scooby-Doo and its wealth of DC Comics Super Heroes from mass to class in Europe, the Middle East, Africa, Japan and the U.S.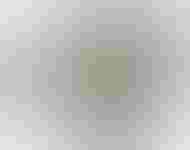 "We are excited about our continued efforts to expand the breadth and scope of our fashion apparel business," says Patti Buckner, vice president, apparel and accessories, domestic licensing, WBCP. "With fashion being such a global business, WBCP currently offers the most diverse international portfolio–from high-end to fashion trend." Leading the charge is the ongoing partnership between WBCP and luxury fashion house Dolce&Gabbana for kids and adult apparel and accessories inspired by DC Comics, Looney Tunes and Tom and Jerry. The line, which began in 2005 with t-shirts, will take the brands into extended lines, such as the beachwear segment.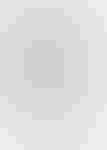 "We have strongly embraced co-branding in the EMEA region as a way of amplifying the relevance of our properties through collaborations with cool brands in the fashion industry," says Emanuela Tartari, category director, apparel, accessories, housewares and domestics, WBCP EMEA. "Throughout the course of this long-standing relationship with Dolce&Gabbana, we have explored the breadth of our portfolio with designs featuring DC Comics Super Heroes and the beloved Looney Tunes. It is a relationship that we are keen to nurture season by season." Other high-end partnerships include collaborations with Diesel for The Dark Knight Rises intimates featuring characters Bane and Batman; Kinetix, also for The Dark Knight Rises apparel, which hit shelves this summer; Monnalisa for luxury children's fashion featuring Looney Tunes characters and Droopy Dog; and costume jewelry from nOir commemorating Wonder Woman, Catwoman, Batgirl and Supergirl.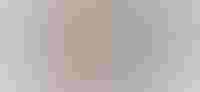 In the mid-tier range, retailers such as Uniqlo, United Colors of Benetton, H&M, Zara and French Connection are on board to create collections that "incorporate fresh new influences, new color pallets and graphic interpretations," says Buckner. For these and other retailers and licensees, an emphasis is being placed on WBCP classics, although new properties such as The Dark Knight Rises and fan-favorite Harry Potter have a very visible presence, as well. "Classic brands such as Looney Tunes, Tom and Jerry and DC Comics enable WBCP to have a broad spectrum of brand offerings for the consumer," says Buckner. "With a designer having a connection to a particular brand, the passion for the brand is captured through the esthetics of the product–making fabulous, trend-right apparel and accessory products."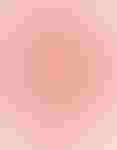 French Connection is launching a men's t-shirt collection featuring The Dark Knight Rises, DC Originals and Batman; Uniqlo offers collections of apparel featuring DC Comics, Looney Tunes, Tom and Jerry and Harry Potter; and United Colors of Benetton launched its first collection of apparel featuring Looney Tunes characters with more than 2 million pieces sold. H&M will also continue to build upon its Tom and Jerry and DC Comics apparel lines, while Zara will incorporate Looney Tunes' and DC Comics' graphics and characters into a variety of trendy pieces. Looney Tunes, which is currently enjoying a resurgence following the debut of "The Looney Tunes Show" on Cartoon Network last year, is particularly performing well brand-wise, both in the U.S. and abroad. According to WBCP, the series continues to deliver high ratings since its launch: a 5.2 with boys ages 6 to 11, with a season high of 6.6. (Source: Nielsen Galaxy Explorer.) To diversify the evergreen brand, WBCP is taking the property to new markets (as the Warner Bros. Animation series continues to hit international airwaves in the U.K., France, Germany, Italy, Spain, Poland, Romania, Turkey, Australia, New Zealand, Argentina, Colombia and Mexico) and expanding categories, which span from adult to baby.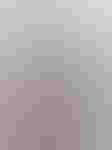 "In the EMEA region, Looney Tunes is our key brand in the softline category," says Tartari. "In the last seven years, we have been expanding our ranges from kids to adults across all retail tiers. We've also seen an expansion from traditional outerwear to sleepwear and underwear, which is becoming increasingly popular with our partners. The benefit of Looney Tunes is that it's a very versatile brand that can be executed through a variety of different propositions to reach consumers of all ages."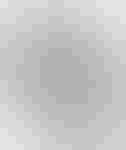 Other licensees on board for Looney Tunes apparel include Junk Food for t-shirts (Junk Food will also launch a range of Hanna-Barbera and DC Comics tees); Mariella Burani for an Italian girl's collection; Trunk for a line of classic and new fabrications; Brekka for accessories and apparel; and Kids Republic. Newer properties are also a boon for WBCP, such as The Dark Knight Rises (whose last iteration, The Dark Knight, took in more than $1 billion in consumer product and theatrical revenue worldwide) and its forthcoming Man of Steel program. Licensees such as Converse, Ecko Unltd., Braccialini, Under Armour, New Era, Lazy Oaf, My Face, Pull-In and Kids Republic will each release a line of DC Comics, The Dark Knight Rises or Superman apparel. "The consumer appeal for our brands is not only ageless, but it is also global," says Buckner. "Many of our global partners such as Kids Republic, Trunk, Junk Food and Converse reach customers from the U.S., to Europe, Australia, Asia and Latin America–there are no borders where fashion trends are concerned." And it's true: fashion knows no borders anymore as the world continues to become a truly global marketplace. Brands held by WBCP are essential in linking countries and communities together, as its high awareness spans continents. "One of the most attractive elements of our portfolio to our apparel partners across all territories is the strong heritage of our brands which are no longer only perceived as entertainment brands, but also as authentic lifestyle icons," says Tartari.
Subscribe and receive the latest news from the industry Article
Join 62,000+ members. Yes, it's completely free.
You May Also Like
---