What We Learned from ViacomCBS' Keynote Panel at Licensing Week Virtual
What We Learned from ViacomCBS' Keynote Panel at Licensing Week Virtual
ViacomCBS leads an expert panel to discuss retail, licensing and modern consumer products.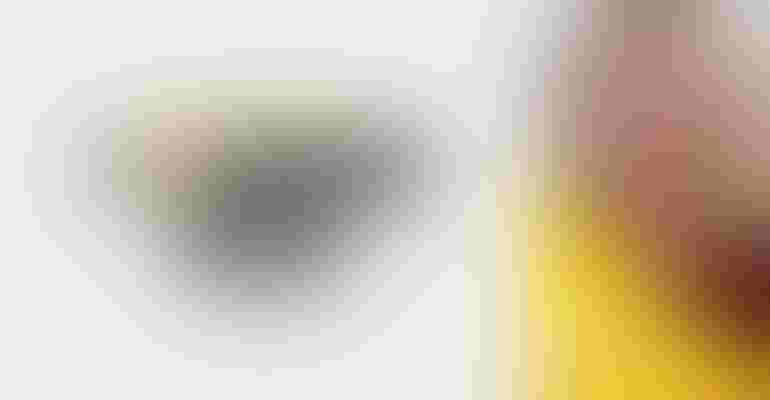 Tuesday's Licensing Week Virtual keynote – hosted by Pam Kaufman, president, ViacomCBS Consumer Products – brought together a panel of experts from Penguin Random House, Just Play, Family Dollar and Kellogg's to discuss innovation and leadership in today's consumer products space. 
The outbreak of the coronavirus continues to place the world in an almost-constant state of change. In particular, the consumer products space has had to innovate, evolve and respond to rapidly changing consumer trends. With lockdowns lifting in certain parts the world, the panel looked at how consumerism changed as life, as we knew it, was put on hold.  
"The initial impact for retail, which we did not expect, was a surge in purchasing, for toys in particular, so, products we call 'boredom busters,' which consist of games, puzzles, building sets, outdoor, crafts and activities," said Geoffrey Greenberg, co-president, Just Play. "In Q1 alone, the toy industry grew by 8 percent. Games and puzzles were up 55 percent, building sets 20 percent and outdoor sports 22 percent. Traditional toys started to immediately slow. I think parents were concerned about providing things that would have extended play periods for children, and instead, looked for ways for families to interact. In the early days, consumers were uneasy, and they sought comfort and security of trusted well-known brands, which was great for Nickelodeon, as we've seen huge growth in that area. The Top 10 licensed properties represented 20 percent of industry sales in Q1 alone, so we're seeing huge growth there as well." 
These major growth areas for global licensee Just Play are signifiers of an increase in family time and licensed product purchases, but from the viewpoint of retail, how did consumers in lockdown also cause a surge in educational shopping? 
"We know over the last few months, things like toys, bikes, above-ground pools have really worked well within the industry," says Andrew Tucker, vice president, general merchandise, seasonal business, Family Dollar. "Consumable goods have worked well within the industry, but also, we know mom is trying to make living very comfortable for her family and for her children at home. Educational items have worked well. So, books, writing instruments, those have been some strong segments that we've seen across the industry." 
As schools have closed due to the pandemic, many families are also turning to other educational items such as activity books and workbooks to ensure children learn during these unprecedented times. According to Felicia Frazier, senior vice president, children's sales, Penguin Random House, parents are also turning to books to shed light on issues such as diversity and racial equality.  
"The industry is having a phenomenal year," adds Frazier. "We are up 10 percent or almost 10 million units to the register, and that is, again, going back to what is happening in the family home and what is happening with school closings. The first surge that we saw in increase in sales and units came from things like workbooks and activity books, and then, as the family settled in, it migrated to, you know, classic titles and backlist and trusted brands, and I think we can see that across the board and say that Nickelodeon [is one of] those trusted brands that mom leads into. And now as the conversation is changing and parents and families have to find a way to talk about race and talk about diversity and acceptance, we're seeing a tremendous lift in our titles that help parents and kids and moms and families have that conversation through storytelling." 
While consumer products thrived, so, too, did consumables. Kellogg's' major challenges came from tackling the increasing demand, as consumers looked to core, traditional family brands to provide a semblance of comfort at home. 
"Our biggest challenge is meeting demand," says Zion Doran, senior director, integrated promotions and partnerships, Kellogg's. "So, we took a lot of steps to meet the high consumption and high demand, but I will say, I'm very proud of how we responded and our ability to be agile with how we market and talk to our consumers pretty much overnight." 
This is what the expert panel saw amid the early days of the coronavirus outbreak. To gain in-depth insights into the future and learn  how brands are innovating in the consumer products space – from plushes with facemasks that reduce children's anxiety to providing comfort through brands and adapting to consumer feedback – watch the full session with ViacomCBS by registering for Licensing Week Virtual. 
Subscribe and receive the latest news from the industry Article
Join 62,000+ members. Yes, it's completely free.
You May Also Like
---