The Secret is Brainbase: How Brainbase Assist Has Aided in Licensing Success Stories
The Secret is Brainbase: How Brainbase Assist Has Aided in Licensing Success Stories
The "Licensing Technology in 2021 & Beyond with Brainbase" webinar, presented by License Global, is now available on-demand.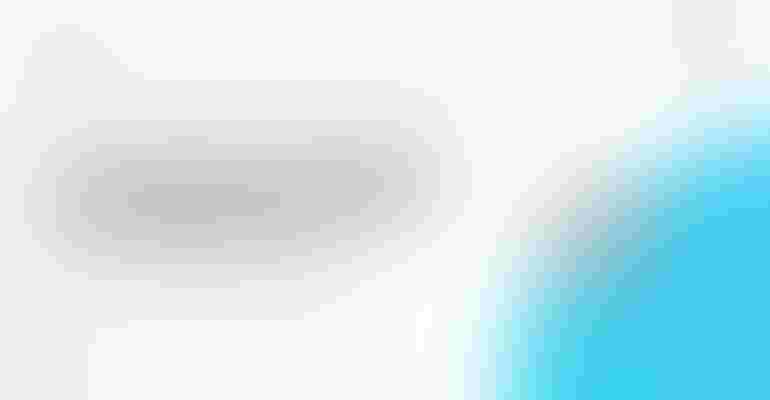 In an on-demand conversation, "Licensing Technology in 2021 & Beyond with Brainbase," Brainbase co-founder and chief executive office Nate Cavanaugh will provide an exclusive look at Brainbase Assist, the platform used by brands including Sanrio, kathy ireland Worldwide, BuzzFeed, MDR Brand Management and Rights & Brands to unify their global licensing operations.
In March, Brainbase announced its partnership with kathy ireland Worldwide (kiWW) to streamline and manage its complex licensing business including the kathy ireland Small Business Network.  
As part of this strategic partnership, Ireland also joined Brainbase as Global Chief Brand Strategist, with kiWW providing Brainbase with global brand-building and licensing industry expertise. Nate Cavanaugh, co-founder and chief executive officer, Brainbase, and Ireland recently spoke to License Global exclusively about their influence and perspectives on the licensing industry and beyond.  
Nate Cavanaugh: Congratulations on being named the 26th most successful brand in the world by License Global this year. I think we both know there's no such thing as an overnight success. Was there a certain inflection point or a partnership for kiWW that you felt really changed the trajectory of how the organization has grown into what it is now?  
Kathy Ireland: Going back to our beginning in 1993, I was asked to help promote a pair of sports socks made out of hemp and recycled soda pop bottles. It certainly wasn't the Valentino, Ralph Lauren, Fendi, Vogue or even Sports Illustrated platforms that launched my modeling career. It was a job, and it was at a time when not that many interesting job offers were coming my way. We loved the socks and environmental sustainability, and we absolutely adored the people.  
Coming full circle, we are now partnering with Camping World, led by Marcus Lemonis and his wife, Bobbi, and we launch our Camping World collection this December. With that first deal, licensing was the only way to protect our IP and control our brand. Those decisions were critical at the beginning of the progress of our company.  
NC: Moving into 2021, it's been a very interesting year for businesses of all sizes, from COVID-19 to the most recent election that happened in the U.S. In parallel to all of that, there's this dynamic retail environment and ever-changing technology landscape. How are you and your team thinking about the next five -to 10-years in terms of licensing and brand strategy?  
KI: With the years ahead, they're being strategically developed with a hyper-focus on expansive retail, apparel, jewelry, FinTech services, real estate and healthcare and addressing the tremendous problems of cancer, substance abuse, HIV/AIDS, veteran care and children at their very youngest to seniors at their eldest... and our affiliation with non-profits who are able to help people in need.  
The need for licensing to be carefully managed will be critical, and for companies desiring to grow and make a powerful difference in the next decade, we believe Brainbase has extraordinary potential to be the licensing industry's unicorn. If you're not involved with Brainbase, as we are, then you're spending too much money somewhere else and losing out on this tremendous opportunity to join at the beginning of a company that may one day rival Apple.  
KI: Nate, from a technological perspective, what do you hope to accomplish next year and beyond within the IP and licensing industries?  
NC: We were founded on a strong belief that the term "intellectual property" is more than just a legal term. It's about ideas, and we think ideas can change the world. Protecting and monetizing those ideas should be really easy.  
Want to read the rest of this exclusive conversation? Check out License Global's December issue.
How Can Brainbase Help Your Business?
For companies like kathy ireland Worldwide, Brainbase's services have catapulted them forward in the licensing industry. Nate Cavanaugh, chief executive officer and co-founder, Brainbase, will share Brainbase Assist's product roadmap for 2021 and the company's vision for making licensing teams smarter, faster and more productive. Whether you are a licensor, licensee or agent, you will not want to miss this!
Learn specifically how and why Brainbase Assist has become the market-leader in licensing management technology for globally-recognized brands.

A clear vision of Brainbase Assist's 2021 product roadmap, and how unifying your global licensing operations into a single platform will make your team smarter, faster and more productive.

Understand Brainbase's overall vision for 2021 and beyond to build the market-leading company for brands to protect and monetize their intellectual property.
Subscribe and receive the latest news from the industry Article
Join 62,000+ members. Yes, it's completely free.
You May Also Like
---