Licensing Expo 2013 Preview 2
Licensing Expo 2013 Preview 2
The Licensing Expo is the world's largest and most influential licensing industry event.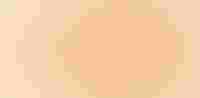 The Licensing Expo is the world's largest and most influential licensing industry event. The event, which will take place June 18-20 at the Mandalay Bay Convention Center in Las Vegas, Nev., will showcase more than 400 companies and over 5,000 brands.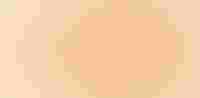 New this year is a re-merchandised show floor, which will divide the show into four major categories: Art and Design, Character and Entertainment, Agents and Brands and Fashion. Other features and innovations in 2013 include more than 90 new exhibitors and expanded exhibits from top companies, a new and improved matchmaking experience for attendees and buyers and much more.
The following pages highlight many of the properties attendees can expect to see at this year's event.
AGENTS AND BRANDS
GLOBAL PARTNER: 24IP Law Group
www.24ip.com
P: +49 (0)89 232 30 0
E: [email protected]
A collaboration between the law firms Sonnenberg Fortmann, 24IP Law Group France, 24IP Law Group USA and the Ferdinand IP, the company has offices in Munich, Berlin, London, Paris, Alexandria, Vir., Annapolis, Md., New York City and Westport, Conn. Quality, effectiveness and support for the needs of its clients have top priority as it is an international group of advisors working in the field of intellectual property. 24IP Law Group offers advice on the entire range of intellectual property rights based on modern management strategy challenges. The quality of its work, its effectiveness and customer support are the principles which guide the company.
Act III Licensing
www.actiiilicensing.com
Contact: Penny Wright, licensing manager
P: 310-385-4111
E: [email protected]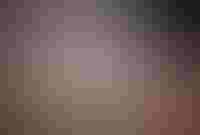 Act III Licensing is a licensing and brand building agency based in Los Angeles. Act III will present its current roster of clients and introduce a collection of world famous Sunset Strip venues including Whisky A Go-Go, Rainbow Bar & Grill, The Roxy Theatre, The Laugh Factory and more.
Art Impressions
www.artimpressionsinc.com
Contact: Cindy Bailey, chief executive officer
P: 818-591-0105
E: [email protected]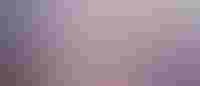 Art Impressions is an award-winning brand development/licensing agency specializing in evergreen lifestyle properties. Its roster includes pop culture brands So So Happy, Skelanimals and Julie West; Lauren Faust's "Milky Way & the Galaxy Girls;" and artists Josephine Wall, Valerie Tabor-Smith and Schim Schimmel.
ASPCA
www.aspca.org
Contact: Paula Chamberlain, marketing coordinator
P: 212-876-7700
E: [email protected]
Founded in 1866, the ASPCA is one of the most recognized and respected animal welfare organizations. It is a non-profit dedicated to providing effective means for the prevention of cruelty to animals. The ASPCA is an expert in pet care, pet rescue and pet adoption, serving the needs of pet owners, animal lovers and animal welfare professionals.
Automobili Lamborghini
www.lamborghini.com
Contact: Maria Lucia Lazzarini, head of sales and licensing
E: [email protected]
Automobili Lamborghini is not only super sport cars like Aventador, Gallardo and Reventon, it's much, much more. A wide range of trendy articles branded with the Raging Bull developed under license with major international market leaders exemplifying the key values of Lamborghini: extreme, unequivocally Italian style and no compromises.
Avanti Press
www.avantipress.com
P: 800-228-2684
E: [email protected]
Avanti is known as the "global humor brand." Its style of bright, colorful, character-driven humor appeals to a wide audience cross-generationally, transcending lines of gender and race. It has a one-of-a-kind look with a laser-like focus on relatable humor that includes quick, witty copy. For more than 30 years, Avanti Press has been refining and improving photographic and illustrated content featuring humorous characters with a little bit of attitude. It has honed its expertise, serving multi-store retailers across North America and around the world with a product that has a unique and easily identifiable look.
Bang on the Door
www.bangonthedoor.com
Contact: Karen Duncan, director
P: +353 (0)74 938 6740
E: [email protected], [email protected]
Established in 1986, Bang on The Door is an award-winning character-based art and design company. It designs characters that enhance products for babies, toddlers, children, tweens/teens and adults. It is the owners of world famous IP such as FABric Animals, Groovy Chick & Friends and Bang On Door's Classic Animals.
GLOBAL PARTNER: Beanstalk
www.beanstalk.com
Contact: Debra Restler, associate vice president, business development
P: 212-421-6060
E: [email protected]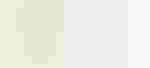 Beanstalk, a global brand licensing agency and consultancy, extends brands through the strategic and creative development of licensed products. The company works with corporate brands, celebrities, entertainment properties and other high-profile clients. Beanstalk offers additional licensing services including direct-to-retail program management, manufacturer representation and royalty auditing. Headquartered in New York, its global reach spans across offices in the U.S., Europe, and Asia, allowing it to develop and manage licensing programs for both local and multi-national clients. Clients include Procter & Gamble, Stanley Black & Decker, AT&T, HGTV HOME, Honda, U.S. Army, Old Bay and Iman, among others.
Benton Arts
www.jimbenton.com
Contact: Jim Benton, president
P: 248-644-5875
E: [email protected]
Jim Benton is

an author, artist and creator of licensing hits. His It's Happy Bunny has generated more than $750 million dollars at retail, and he is a five-time LIMA winner. His books are New York Times best-sellers, and one is currently in production for a television movie.
Brand Central
www.brandcentralgroup.com
Contact: Ross Misher, president
P: 310-268-1231
E: [email protected]
Brand Central is a premiere global brand consultancy that provides comprehensive business solutions in the areas of brand extensions, brand creation and brand acquisitions to some of the world's most recognized brands including Coleman, Rawlings, K2 Sports, Dr Pepper Snapple Group, NECCO, ABC, Apartment Therapy, Cupcakes and Cashmere, Miraval Resorts and Spas, Dr. Weil, Beekman 1802, Petit Tresor, Mark Burnett Productions, MasterChef, Pee-wee Herman and Mister Rogers Neighborhood.
Brandgenuity
www.brandgenuity.com
Contact: Andrew Topkins, partner
P: 212-925-0730
E: [email protected]
Brandgenuity is a leading independent brand licensing agency based in New York that extends world-class brands into new categories to build awareness and generate incremental revenue. Turnkey licensing services include strategic planning, prospecting, legal support, contract negotiation and retail development. Clients include MGM Studios, Church & Dwight, FX Networks, A&E Networks, Boppy, Wizard101, Harlequin Enterprises, The Juilliard School, The Phantom of the Opera, Rodgers & Hammerstein and Pella Corporation, among others.
Brentwood Licensing
www.brentwoodlicensing.com
Contact: Joel Barnett, president
P: 310-720-3285
E: [email protected]
Brentwood Licensing is based in Irvine, Calif., and is both a consultant for manufacturers looking for licensing opportunities and a consultant for brands and artists looking to license their works for consumer products sold around the world.
Buffalo Works
www.thebuffaloworks.com
Contact: Pam Goldwasser, managing director
P: 310-387-4909
E: [email protected]
The Buffalo Works represents a group of artists and designers whose licensed products grossed $300 million in 2012. It represents Jim Shore, Dan Di Paolo, Just The Right Shoe, Mary Fisher, Georges Monfils and Julie Browning Bova.
C*Mar Corporation
www.nanaritos.com
Contact: Yasmin Rodriguez, sales and marketing consultant
P: 787-645-3520
E: [email protected]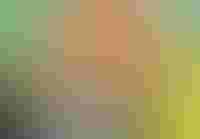 Designer Marian Carro launched her characters, the Ñañaritos, as a brand in 2010. C*Mar Corporation handles all Ñañaritos product development, licensing sales and marketing from its headquarters in Puerto Rico. C*Mar offers licensing opportunities in the areas of apparel and fashion, accessories, gifts, novelties, office and school supplies, publishing, stationery, paper goods, crafts and more.
GLOBAL PARTNER: Carte Blanche Greetings
www.cbg.co.uk
Contact: Emma Pethybridge, commercial manager
P: +44 (0)1243792600
E: [email protected]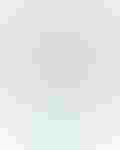 Carte Blanche Group celebrates 25 years as an international creator, distributor and licensor of character-branded products including toys, gifts, greeting cards, apparel and homeware. It's best known for Tatty Teddy, the cute grey bear with the blue nose, the signature character of the much loved Me to You brand, which is now worth $500 million. In response to a growing fan base, Tatty Teddy & My Blue Nose Friends toys launched in 2012, enjoying award-winning success. A nursery proposition, Tiny Tatty Teddy, has also been created, appealing to parents and grandparents of babies and nursery aged children.
Christina Bynum-Breaux
www.christinabynum-breaux.com
P: 817-431-4091
E: [email protected]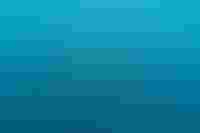 Christina Bynum-Breaux is a world-renowned photographer specializing in artistic black and white, whimsical children and animal photography. Her images have graced licensed products worldwide from greeting cards to calendars. In 2013 she released her second book, Put a Little "Happy" in Your Life. She also founded Stepping Stones Foundation.
CMG Worldwide
www.cmgworldwide.com
Contact: Megan Reinholt
P: 317-570-5000
E: [email protected]
Representing the intellectual property of celebratory individuals from then, now and forever.
Coca-Cola
www.coca-cola.com
Contact: Kelly Kozel, project manager
E: [email protected]
Coca-Cola Worldwide Licensing will have an enhanced presence at Licensing Expo 2013. The Coca-Cola space will be a platform for its brand message of "optimism" and a showcase for best-in-class global partner programming in fashion, music, technology and home.
Condé Nast
www.condenast.com
Contact: Tanya Isler, executive director, brand development
P: 212-286-7115
E: [email protected]
Condé Nast is home to some of the world's most celebrated media brands including Vogue, GQ, Bon Appetit, The New Yorker, Brides and WIRED. In the U.S., Condé Nast publishes 18 consumer magazines, four business-to-business publications, 27 websites and more than 50 apps for mobile and tablet devices, all of which define excellence in their categories.
CopCorp Licensing/Knockout Licensing
www.copcorp.com, www.knockoutlicensing.com
Contact: Carole Postal, president, CopCorp, and co-president, Knockout
P: 212-947-5958
E: [email protected]
As agents, CopCorp Licensing and Knockout Licensing represent some of the hottest brands in licensing, including Downton Abbey and Fifty Shades of Grey, as well as It's Happy Bunny, Boo–The World's Cutest Dog, Pink Cookie, Crusade, Ringling Bros., Lil'panda, Elmer the Patchwork Elephant and more.
Creata
www.creata.com
Contact: Russ Muth, vice president, promotional products
P: 630-861-2100
E: [email protected]
Creata is the promotional agency and toy manufacturing partner for McDonald's, Activision's Skylanders, Kellogg's, Nestle and more. Through insights-driven ideas, Creata invites people to play with your brand or license to form a personal relationship with it.
Cuipo
www.cuipo.com
Contact: Matt Genova, director of sales
P: 949-612-9522
E: [email protected]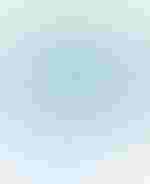 Cuipo is a lifestyle brand dedicated to preserving prime rainforest around the globe, one meter at a time. With over 70 licensed categories ranging from apparel and soft goods to children's plush toys, Cuipo has established its brand in a number of markets. All Cuipo products sold help save rainforest. So far, Cuipo has acquired 13,354,600 square meters of rainforest in Panama and 87,120,000 square meters of rainforest in Brazil.
Danconia Studios
www.danconiastudiios.com
Contact: Jay Rifkin, managing director
P: 213-255-5818
E: [email protected]
Danconia Studios is a trans-media design group with an innovative artist and media-driven focus on brand development and creative marketing. Founded by visual artist Sean D'Anconia and award-winning music producer Jay Rifkin, Danconia has positioned itself on the cutting edge of both art and character-based brands, through media, fine art and consumer goods. Its flagship brands are Mayumi·Gumi, Stark Raving Mod, Soul Traffic and Sinarella.
GLOBAL PARTNER: DeLiso/Sophie la girafe
www.vulli.fr
Contact: Stéphanie Arnaud, marking and operation manager
P: +33450010620
E: [email protected]
Sophie la girafe is an international icon. Created 50 years ago and with more than 50 million copies sold since its creation, Sophie la girafe is the "it" baby toy–the must at birth. In France, she is in collective memory with an outstanding reputation and is now sold in 52 countries worldwide. Last year Sophie la girafe became an evergreen license, for the delight of babies and their mothers. It is a license with timeless, classical, reassuring and friendly values, which seduces multiple targets.
Dena Designs
www.denadesigns.com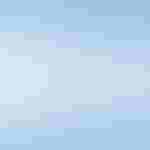 Dena is an internationally acclaimed artist, illustrator and lifestyle designer whose best-selling collections are sold worldwide. Her signature hand painted "mix and match" blend of beautiful florals, patterns and geometrics can be found on products ranging from home décor, bedding and tabletop to social expressions, gifts, crafts, books and more.
Doodles the Dolphin presented by Bruce Blitz
www.DoodlestheDolphin.com
Contact: Bruce Blitz
P: 856-414-9200
E: [email protected]
Bruce Blitz, four-time Emmy-nominated television cartoonist and host, is introducing his new cast of cartoon characters, Doodles the Dolphin and his Pals. They're featured in Bruce's latest DVD, How to Draw Doodles the Dolphin and his Cartoon Pals. Doodles, is the dolphin that likes to draw.
GLOBAL PARTNER: Dorna Sports
www.dorna.com, www.motogp.com
Contact: Phaedra Haramis, licensing manager
P: +003493 4738494
E: [email protected]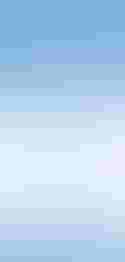 Dorna Sports is an international sport management company founded 1988. Dorna is the exclusive commercial and television rights holder for the FIM Road Racing World Championship Grand Prix, known as MotoGP. With 63 years of history, MotoGP is the pinnacle of motorcycle racing and is Dorna's main focus, which is reflected in a consolidated licensing program and portfolio.
Electrolux Global Brand Licensing
www.electrolux.com/licensing
Contact: Dale Bowles, business development manager
P: 980-236-4029
E: [email protected]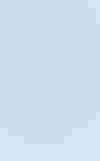 Electrolux Global Brand Licensing has more than 100 brand partners in 75 countries, doing $3 billion in sales with its exceptionally strong portfolio of more than 50 global brands.
Evolution
www.evomgt.com
P: 818-501-3186
E: [email protected]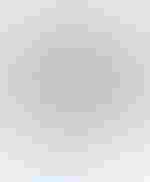 Evolution is a full service licensing, brand management, product development and sourcing firm, focused on identifying and monetizing all forms of intellectual property. It provides the platform that enables property and brand owners to monetize their IP by managing the entire licensing life cycle from initial concept through to the retail shelf.
Global Icons
www.globalicons.com
Contact: Mike Gard, chief operating officer
P: 310-820-5300
E: [email protected]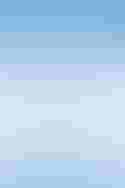 Global Icons, a premier brand licensing agency, serves a rapidly expanding portfolio of market-leading clients such as BMW, Diageo, Ford, Dairy Queen and Motorola, among others. Global Icons utilizes a highly strategic approach to extend your reach, engage with new consumers and elevate your brand, all while increasing your bottom-line.
Global Merchandising Services
www.globalmerchservices.com
Contact: Mary Kean, director of licensing
P: 424-777-4470
E: [email protected]
Global Merchandising Services provides a non-corporate alternative for artists and entertainment rights holders with a combination of old-school service and cutting edge development that creates unique and innovative international merchandise programs across all channels of retail including live events, web stores, sponsorships and third-party licensing.
Highlights for Children Licensing
www.highlights.com
Contact: Susan Norden, business development and account manager
P: 614-486-0631
E: [email protected]
Devoted to "Fun with a Purpose," family media brand Highlights for Children has helped children become their best selves for generations. Highlights magazines are one of the best-read children's magazines in North America. Other Highlights offerings include HighlightsKids.com, a children's book company (Boyds Mills Press), puzzle book clubs and mobile applications.
Hipsta
www.hipsta.com.au
Contact: Kristina Stojkovski, executive director
P: +61420757658
E: [email protected]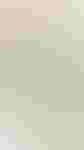 Australian-based company Innovative Ways is introducing Hipsta to the U.S. market. Hipsta is the latest and hottest accessory in the world of hydration. It's unique look and design is rapidly making Hipsta the world's most brandable product.
IMG Worldwide
www.imgworld.com
P: 904-224-5100

IMG Licensing is a leading independent global licensing agency with an unmatched 50-year track record and global network of offices. It is part of IMG Worldwide, a leading global agency in sports, fashion and media. With over 200 licensing professionals providing local coverage and expertise through a single globally coordinated organization, IMG Licensing provides a unique one-stop-solution for its licensing clients.
GLOBAL PARTNER: International Brand Management and Licensing
www.ibml.co.uk
Contact: Adam Bull, marketing coordinator
P: +44(0)845 1299 288
E: [email protected]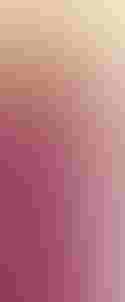 IBML is a global brand owner with offices in London, New York, Hong Kong and Shenzhen. It licenses the use of its world-class sport, fashion and lifestyle brands to partners across the world. IBML offers a unique combination of brand management, marketing, commercial, legal and IP expertise.
It Says Golf
www.itsaysgolf.com
Contact: Anton Tielemans, owner/manager
P: 888-577-2260
E: [email protected]

Now golfers can express their devotion to the game in a fun and unique way. The simplicity of the brand is a stroke of graphic genius. Golf clubs, golf ball and golf hole says it all..."It Says Golf." Make a statement about this great game. Let the world know where you stand–you love golf!
Jewel Branding & Licensing
www.jewelbranding.com
Contact: Julie Newman, president P: 404-303-1872
E: [email protected]

Jewel Branding & Licensing represents a diverse portfolio of brands, designers and artists. Some are well established in the marketplace, and others are up-and-coming. Each one is hand selected because of the unique style and approach they bring to the marketplace.
The Joester Loria Group
www.joesterloriagroup.com
Contact: Christine McAuliffe, senior vice president
P: 212-683-5150
E: [email protected]
The Joester Loria Group is a full service licensing agency specializing in strategic brand extensions and fully integrated licensing programs. JLG represents Pepsi-Cola North America including Pepsi, Mountain Dew, Aquafina, AMP and SoBe; Discovery Communications including Animal Planet; Kelloggs' portfolio; Entenmann's; Oxford University; Stanley Steamer; Waste Management; Hearst Corporation's Car and Driver and Popular Mechanics; The Hive; Coolabi's Poppy Cat; Annoying Orange; and The World of Eric Carle.
JRP Collection Paris
www.jrpcollectionparis.com
P: 310-967-9907
E: [email protected]
JRP Collection Paris is a specialist in fashion perfumes, custom made designs, makeup and skin care. It is the owner of the Jackson tribute of Michael Jackson perfumes and brand partner with the parents of Michael Jackson. It is developing air freshener, sun tanning lotion and hair spray lines. It has clothing in Italy, hand bags, accessories and fashion eyewear all in development.
GLOBAL PARTNER: King Features Syndicate
www.kingfeatures.com/licensing
Contact: Claudia Smith, director of advertising and public relations
P: 212-969-7550
E: [email protected]
King Features Syndicate, a member of Hearst Entertainment and Syndication Group, is the world's premier distributor of comics, columns, puzzles and games to print and digital outlets worldwide. One of the largest and most experienced organizations in merchandise licensing and entertainment, King represents classic properties, such as Popeye, Olive Oyl, Betty Boop, Beetle Bailey, Hagar the Horrible, Flash Gordon, The Phantom and Mandrake the Magician. The company continues to expand its portfolio and now represents new properties, including Brazilian pop culture artist Romero Britto.
Kurz Transfer Products
www.kurzusa.com
Contact: John Keane, vice president
P: 704-927-3700
E: [email protected]
Long recognized for the TRUSTSEAL range of optically variable devices designed for product authentication and counterfeit-deterrence, Kurz now offers a true integration of overt, covert and forensic optical security with aesthetic design and the functionality of diffractive codes. The Kurz Group is a global leader in decorative, security and authentication solutions.
Lemur Licensing
www.lemurlicensing.com
Contact: John Merrick, president
P: 770-794-1111
E: [email protected]

Lemur Licensing is a full service licensing agency and consulting firm operating from a brand owner's perspective.
Licensing Management International
www.lmiofla.com
Contact: Jim Rippin, managing director
P: 949-582-7879
E: [email protected]

Licensing Management International is a full service strategic licensing and consulting firm that offers turnkey programs and consulting services. It represents Nestle Confections brands including Nerds, SweeTARTS, Laffy Taffy, Butterfinger Crunch and Baby Ruth Goobers, as well as Larry the Cable Guy and World Industries Skate properties.
Licensing Works!
www.licensingworks.us
Contact: Leslie Levine, owner and founder
P: 805-983-7102
E: [email protected]

Licensing Works! is a licensing and promotions company representing creators of original IP. It represents brands including ABC's Castle, Elmer's and X-Acto, Hearts for Hearts Girls, Tetris, Zorro, Tarzan, The Ed Sullivan Show, Buck Rogers in the 25th, the Puppy In My Pocket franchise, Playtime Buddies and Moulin Rouge.
lief! lifestyle
www.lieflifestyle.com
Contact: Natalie Warren, commercial director
P: +31 (0)184 480130
E: [email protected]

lief! lifestyle has become a broad lifestyle brand for the whole family. The concept of the brand from the Netherlands now contains a great variety of more than 40 product groups for almost every phase and moment in life.
Lisa Marks Associates
www.lma-inc.com
Contact: Lisa Marks, president
P: 914-933-3900
E: [email protected]

LMA brings clients unique, innovative and breakthrough licensing and marketing expertise from some of the world's leading entertainment and communication, consumer brand and marketing service companies, including Disney, Nickelodeon and Omnicom, combined with the know-how, track record and industry relationships necessary to put together powerful, cohesive, turnkey licensing programs.
Liverpool Football Club
www.liverpoolfc.com
Liverpool Football Club was founded in 1892 and has played its home games at the world famous Anfield ever since. The Club has won 18 League Championships, 5 European Cups and numerous other trophies to become England's most successful team and has been represented by a host of footballing legends. Liverpool Football Club has a large worldwide fan base and is one of the most recognized clubs in world football.
LMCA
www.lmca.net
Contact: Allan Feldman, president and chief executive officer
P: 212-265-7474
E: [email protected]
LMCA is a leader in strategic brand licensing. LMCA is 25-years-old and has created more than 500 licenses for its clients in over 70 countries. The firm is recognized for providing exceptional creativity and client service, and for engineering some of the most productive licensee/licensor partnerships known in the licensing field. LMCA has offices in New York, Boston, Atlanta, St. Louis and Shanghai, China, with affiliates in Western Europe.
Mars Retail Group
www.mms.com

Mars Retail Group has implemented a "One Voice" strategy that creates themed displays with candy and merchandise that can be customized and executed in many forms at various price points.
GLOBAL PARTNER: Marvelpress
www.marvelpress.com
Contact: George Scarvelis, chief marketing officer
P: 801-972-0700
E: [email protected]
Marvelpress helps you monetize your content. It provides custom manufacturing services for personalization and short run production. Marvelpress B2B fulfillment services are founded on extensive industry expertise in product development, distribution and custom decoration. With operations in Sheffield, U.K. and Salt Lake City, Utah–and a worldwide network of strategic partners–Marvelpress is a global company with the vision, resources and the expertize to deliver solutions for product decoration, e-commerce and fulfillment.
memBrain Licensing
www.membrainllc.com
Contact: Tara Schultz
E: [email protected]
memBrain offers a wide range of services including business affairs, brand management, sponsorships, licensing sales, retail development, social media and strategic marketing and develops entertainment and marketing media programs on behalf of brands including McDonald's, Hasbro, MillerCoors, Intel and Coty. The firm also represents lifestyle and entertainment brands for licensing and merchandising programs worldwide.
The Metis Group
www.themetisgroup.com
Contact: Libby Kavoulakis, Patrick Lauerman
P: 202-822-5080, 360-681-0563
E: [email protected]
The Metis Group is a leader in socially conscious licensing. It represents properties where there is an educational message, providing a bridge between programs and public awareness. As a full-service consulting firm, The Metis Group specializes in identifying market opportunities and unlocking value for real property, financial and intellectual property.
Mighty Kids Media
www.mightykidsmedia.com
Contact: Lisa Selip, president
P: 704-248-5030
E: [email protected]

Mighty Kids Media manages the licensing of the award winning children's characters Danger Rangers and Mini Martians and Me to meet all of your media, apparel, toy, product packaging and promotional needs. It helps brands grow!
mrpuppy.com
www.

mrpuppy.com
Contact: Mike Lee, owner
E: [email protected]
mrpuppy.com features a collection of stylish accessories and shirts with Mr. Puppy.
Namecorp Screen Printing
www.nemecorp.com
Contact: Ryan Foster, president
P: 866.980.3777
E: [email protected]
Nemecorp Screen Printing specializes in screen printing retail-ready garments for clothing brands, licensing companies and contractors.
The Renewables
www.therenewables.com
Contact: Charles Fisher, assistant director
P: 602-275-5115
E: [email protected]

The Renewables are a team of five sustainable superheroes that serve as spokespeople to energize marketing and educational campaigns. Their mission is to educate and excite the next generation of citizens about renewable energy, energy conservation and sustainability. The Renewables have the potential for a wide range of applications, from entertainment to campaign activation.
Seltzer Licensing Group/Nautilus
www.seltzerlicensing.com
Contact: Stuart Seltzer, president P: 212-244-5548
E: [email protected]
Seltzer Licensing Group is a global licensing agency and consultancy with expertise in the implementation of licensing strategic plans, acquisition of licenses, evaluation of current licensing programs and licensing strategy execution. At Licensing Expo they will feature Nautilius and Bowflex brands.
Senks Circle
www.senkscircle.com
Contact: Steve Senk, founder
P: 415-999-8693
E: [email protected]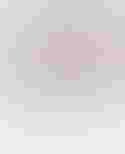 Senks Circle offers licensing, merchandising and branding services from inception, design, approval, flowing through to deal memos, contracts, supervising production, royalty accounting and payment–a "one-stop shop" for artists and brands. Steve Senk has managed programs for properties including The Beatles, John Lennon, The Doors, KISS, Woodstock The World Cup and Mouse Kelley, and placed products at Bloomingdales, Target, Walmart, Spencers, Hot Topic and Virgin.
GLOBAL PARTNER: Sharpe Company
www.sharpeco.com
P: 310-545-6839

Sharpe specializes in bringing the best in British and European pop culture brands to the rest of the world. Sharpe develops trademark/brand licensing extensions–including the No. 1 best-selling consumer product of all time, the Rubik's Cube–creating focused lifestyle properties through strategic partnerships, licensed merchandise and new media development.
Spin Master
www.spinmaster.com
Contact: Adam Beder, senior vice president
P: 416-364-6002
E: [email protected]
Spin Master designs, develops, manufactures and markets consumer products for children globally and is recognized as a global growth leader within the toy industry. Spin Master is best known for such brands as Bakugan Battle Brawlers, Air Hogs, Aquadoodle, Tech Deck and Zooble. The company has also launched Spin Master Entertainment, which focuses on the design, development and production of television and other media properties.
Suzy's Zoo
www.suzyszoo.com
Contact: Sondra Contino, licensing P: 619-640-2355
E: [email protected]

Suzy Spafford's art has been delighting families since its first publication as greeting cards in 1968. Suzy's Zoo is a happy world of over 265 characters that live in her wonderfully imaginative town of Duckport. Witzy, Suzy Ducken, Jack Quacker and friends are featured parts of this brightly colored universe.
Synchronicity
www.synclicensing.com
Contact: Cynthia Hall Domine, president
P: 207-967-9940
E: [email protected]

Blog sensation and best-selling book Parenting: Illustrated with Crappy Pictures and Cheeky Chats (bold, smart and confident kitties with a positive "chattitude"), join the Tootsie Roll Candy brands, Wham-O toy brands, Sassy and Sporty Slang and Vulture Kulture at Synchronicity.
Synergy Licensing
www.synergylicensingllc.com
Contact: Karen Diamond, Randi Goodman, principals
P: 201-310-2798, 212-439-6347
E: [email protected]

Synergy Licensing will showcase Safety 1st, Baby on Board, Laura Ashley, Mikasa, Pfaltzgraff and new properties including BuzzingBOTS and Toonbo. BuzzingBOTS celebrates social media and interaction among tween/teens. Global fashion, plush and interactive programs are planned for 2013-2014. Animated preschool property Toonbo and Let's Sing With ToonBo has garnered over 100 million hits. iPhone apps are available and a full global licensing program is in the works.
GLOBAL PARTNER: Teo Jasmin
www.teojasmin.com
Contact: Fabrice Philippe, licensing
P: +33 2 36 10 66 70
E: [email protected]
Following the success of its mascot bulldog among fans and retailers all over Europe, Teo Jasmin, a French leader for digital printing on decoration items and fashion accessories, has launched the adorable pup as an official license. Follow the adventures of the facetious doggy as a surfer, a pilot or a fireman as he makes his way through pop culture with dashing flair and philanthropy.
The Elf on the Shelf
www.elfontheshelf.com
Contact: Helen Bransfield, executive director, licensing
P: 203-557-0310
E: [email protected]
Since its launch in 2005, The Elf on the Shelf has captured the hearts of children everywhere who have embraced the magic of adopting their very own scout elf sent by Santa Claus.
GLOBAL PARTNER: The Licensing Company
www.thelicensingcompany.com
Contact: Allison Kopcha, executive vice president
P: 212-413-0880
E: [email protected]
The Licensing Company is an award-winning, global brand extension and consultancy agency with a robust track record of success around the world. With six strategically located offices in the world's top economies–the U.S., U.K., France, Germany, Japan and China–The Licensing Company has the ability to look at brands on a global basis and create long term partnerships that set the standard in the industry. Its global partners include Reckitt Benckiser, Jelly Belly, Anheuser-Busch and Jeep/Chrysler. TLC has a talented group of people, with the spirit and experience to nurture and develop opportunities for brands worldwide.
Tottenham Hotspur Football Club
www.tottenhamhotspur.com
Contact: Gary Jacobson, brand licensing manager
P: +44 (0)208 344 6691
E: [email protected]

Tottenham Hotspur represents style, passion and flair. The Club embodies these values by playing attractive, exciting football and boasting world-renowned players. Its unique approach is reflected in the way it works with licensees in the U.K. and abroad, constantly striving to take Tottenham Hotspur into exciting new areas of retail.
Trademarketing Resources
www.trilicensing.com
Contact: Mike Rachuy, executive vice president, sales and marketing
P: 248-922-9678
E: [email protected]
Trademarketing Resources, a full service trademark licensing agency, develops innovative brand extensions and profitable licensing programs designed to unlock the hidden value in each brand and deliver one of the highest ROI values in its client's portfolios.
Trunk Archive
www.trunkarchive.com
Contact: Samira Ali, director, consumer product licensing
P: 424-777-0884
E: [email protected]

Trunk Archive is a full-service premium image licensing agency. Its archive contains over half a million visually stunning examples of celebrity, still life, vintage, conceptual and fashion photography. Its extraordinary and iconic art is available for licensing within the apparel, home decor, stationery and gift categories among others.
UPS
www.ups.com
Contact: Christi Goddard, licensing
P: 404-828-7121
E: [email protected]
Today, UPS is a global company with one of the most recognized and admired brands in the world. It has become the world's largest package delivery company and is a leading global provider of specialized transportation and logistics services. Every day it manages the flow of goods, funds and information in more than 200 countries and territories worldwide.
United States Postal Service
www.usps.com
Contact: Amity Kirby, licensing specialist
P: 202-268-7998
E: [email protected]
As one of the most trusted U.S. federal agency, the United States Postal Service also maintains a highly recognized and trusted brand image. Founded in 1792, USPS has helped build the U.S. from infrastructure to technology to personal relationships. The USPS has shaped the history of the U.S. and chronicled that history with over 200 years of stamp artwork, telling its history through pictures.
Wildflower Group
www.thewildflowergroup.com
Contact: Christina Nix-Lynch, executive sales director
P: 212-924-2322
E: [email protected]

A 12-year-old, full service brand licensing agency and consultant, The Wildflower Group offers a suite of licensing solutions for brand owners, manufacturers and retailers. The Wildflower Group represents the Girl Scouts of the USA, the Rock, Roll Hall of Fame + Museum, Rapala, Aqua Design, Goodnight Moon, Raggedy Ann and Andy, Bunnies By The Bay and See a Heart, Share a Heart.
GLOBAL PARTNER: Withit Licensing
www.withit.co.uk
Contact: Richard Woolf, Dolph Zahid, Brad Caines
P: +44 (0) 7768 427079
E: [email protected]
With it Licensing is an art and design-based company, specializing in the exploitation of a varied portfolio of characters and designs that have been developed completely in-house. Established in 1996 with global retail and promotional successes, its brands appeal to a wide demographic from preschool through adult, both male and female. It develops its own style guides and trend boards to keep ahead of the latest looks.
ART AND DESIGN
GLOBAL PARTNER: Alchemy Licensing
www.alchemylicensing.com
Contact: Georgia Phillipson, licensing manager
P: +44 1162824824
E: [email protected]

Alchemy was established in England over 30 years ago (1977) and is one of the best and only recognized worldwide brand names in Gothic, fantasy and alternative cultures. Alchemy Licensing was formed around 2002 to manage the increasingly high demand for the Alchemy brand/artwork and to assist licensees with their product designs. The seeds of its licensing were beginning to be sewn back in the early 80s with a t-shirt license issued to a London company actually owned by one of the U.K.'s leading bands.
Argo Ink
www.argoink.com
Contact: Chris Argo, owner
E: [email protected]
The Argo Ink brand is a universally recognized style with infinite design variations and endless product applications.
Art Makers International (AMI!)
www.artmakersintl.com
Contact: Leslie Brewin, vice president P: 727-343-2800
E: [email protected]
Art Makers International (AMI!) has more than 40,000 designs available for licensing. AMI! represents Air Waves, Vicky Howard, Designs by Current, Morehead and Patty Krizan. Art ranges from traditional to fun graphics plus adorable children and animal designs.
Bentley Licensing Group
www.bentleylicensinggroup.com
Contact: Mary Sher, president
P: 925-208-1302
E: [email protected]

Bentley Licening Group is a leading art licensing agency representing more than 50 artists with images that range from traditional to contemporary. Thousands of images are available for all of your product categories and custom work can be provided.
Blaylock Originals
www.blaylockoriginals.com
Contact: Harold Blaylock, sales and licensing
P: 800-833-5092
E: [email protected]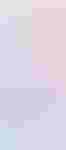 Ted Blaylock is a nationally known wildlife and western artist and is also known as one of the premier eagle and train artists of this day. Blaylock's originals are in private collections as well as licensed to top companies such as The Bradford Exchange, Mead, Masterpiece Puzzles and more.
Blindspot Fine Arts
www.marciatreiger.com, www.blindspotfinearts.com
P: 813-969-3366
E: [email protected]

Blind Spot Fine Arts sells fine art and imagery to corporate and commercial designers, architects, hotel art buyers, interior designers, etc. Blind Spot also licenses art to larger corporations with needs for contemporary imagery. Clients looking for art for commercial and corporate spaces, real estate developments, retail spaces, restaurants and images for commercial products will find a fun and sophisticated collection of fine art at Blind Spot.
Bo Bunny Press
www.bobunny.com
Contact: Vicki Bentley, office manager
P: 801-771-4010
E: [email protected]

BoBunny is a design and manufacturing company providing products that inspire artistic creativity and imagination. BoBunny products are a favorite of crafters around the world. Fall in love with its designs on your next product.
Caleb Gray Studio
www.calebgraystudio.com
Contact: Caleb Gray, principal
P: 813-221-5282
E: [email protected]

Combining elements of contemporary and nostalgic design, art by Caleb Gray Studio has a uniquely modern style with a fun, retro vibe that has become an internationally recognized brand for its style, humor and imagination.
Cheryl Tuck-Tallon
www.blacksprucegallery.com
Contact: Cheryl Tuck-Tallon, director
P: 306-229-1471
E: [email protected]
Growing up a "flower child" due to being raised in her family's chain of floral shops, Cheryl was immersed in the art of fresh flower design. This later evolved into her unique perspective of flower, insect and nature artwork. Her designs translate perfectly for textiles, housewares, social expressions and decor.
Chuck Pinson–Art with Meaning
www.chuckpinson.com
Contact: Chuck Pinson
E: [email protected]
With exponential growth, wide scale popular appeal, and rare, meticulous quality, the Chuck Pinson–Art with Meaning brand has brought strong and ever-growing success for its global licensing partners. Chuck's art uniquely captures popular themes in ways that resonate and connect with large demographics. It is the ideal brand for well-developed companies looking for high-quality imagery with proven results to add real value to their products, attract new customers, energize their brand and set themselves apart in the marketplace.
The Comstocks
www.thecomstocks.us
P: 801-856-7002

The Comstocks offer design, illustration, surface design and product development. It has created work for Hallmark, Shutterfly, TeNeus, Land of Nod, Cosmo Cricket, Moda fabrics, Provo Craft, EK Success, Publication International and Minted. Its products have been sold in Costco, Target, Michael's, JoAnns, HSN, QVC, Hobby Lobby, Land of Nod and Fab.com, among others.
Denyse Klette Art Studio
www.dklette.com
Contact: Denyse Klette, owner
P: 306-260-7730
E: [email protected]

Denyse has devoted her life to art and creativity. Her natural tendency toward entrepreneurship and her constant thirst for learning has resulted in a diverse portfolio of art. She has created expansive works of art for hotels and large companies such as Disney Canada and The Body Shop Canada. Her witty "The Girls," the enchanting "Princess and the Pea" and the colorful "Hanging Loose" series can be found on an ever-growing collection of licensed products.
Eileen2e
www.eileen2e.com
Contact: Eileen Toohey, designer
P: 864-491-8838
E: [email protected]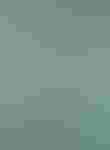 A new line-up of playful and on-trend brands for the juvenile, tween and youth markets. Bold, vivid graphics designed for a life full of fun by Eileen Toohey, a licensed artist with consistent top retail performance.
Felittle People
www.felittlepeople.com
Contact: Felicia Kamriani, owner and artist
E: [email protected]

Whimsical stick figure art with mantras and positive messages for both kids and adults.
Gifty Idea Greeting Cards & Such
www.giftyidea.com
Contact: Kiim Crisler, owner
P: 512-560-2167
E: [email protected]

Clean, contemporary and humorous dog and cat (puppy and kitten) inspired photography and design for license. Perfect for stationery, gift bags, gift tags, puzzles, calendars, back-to-school and more.
Giordano Studios
www.giordanostudios.com
Contact: Bob Giordano, partner
P: 631-423-6593
E: [email protected]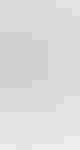 Giordano has been licensing art since 1980. A veteran in the industry, the company has a vast portfolio of traditional illustrations designed by the Giordano family of artist. From puppies and kittens to wildlife and birds, the art of Giordano is a proven value to your product offering. Holiday themes include Santa, snowmen, wildlife and birds. Licensees work directly with the artists themselves.
Grimm
www.grimm.ca
Contact: Ileana Grimm, president
P: 416-686-4511
E: [email protected]

Ileana Grimm, a slightly off kilter Canadian with a talent for twisting everyday themes and phrases, turned her doodling during university into the artwork behind the internationally successful gift and licensing company, Grimm.
GLOBAL PARTNER: HCA
HCA Creation is a famous french design studio, established 15 years ago.Its first successes were with the properties Tedi and Miss Dolly. HCA Creation's team of illustrators and graphic designers create concepts for teenagers and adults. HCA Creation develops a new graphic style guide every year for its best properties with several different lines, from fashion to actuality.
Howard Robinson & Associates
www.howardrobinson.info
Contact: Howard Robinson, licensor and artist
P: +44 (0)1429 824021
E: [email protected]

Robinson's instantly recognizable images appear on hundreds of products worldwide. Described as the artistic master of adorable animals, his artwork is used extensively for zoos, aquariums, pet products, puzzles, greetings cards, stitch kits, t-shirts, beach towels, packaging, etc. The recently launched, Howard Robinson 3D Lenticular Collection of 55 designs across a 12 product ranges has quickly become established worldwide.
GLOBAL PARTNER: Intercontinental Licensing
www.intercontinental-ltd.com
Contact: Donna Darden-Medina, marketing and sales
P: 212-683-5830
E: [email protected]

For over 45 years Intercontinental Licensing has developed a large collection of decorative designs and photography that add flavor to all types of products and appeals to all ages. Intercontinental represents the classic fairytale characters of Toon Studio, the famous elegant icons of Dali, the modern and hip graphics of Airwalk and Vision Street Wear and the new smash preschool series "Heroes of the City," very stylish illustrator Elisandra, whose visually appealing designs have been featured on everything from greeting cards to dinnerware, and creative pet photographer Kelly Richardson, with her excellent series of cute pets.
Jennie Cooley
www.jenniecooley.com
Contact: Jennie Cooley, artist and designer
P: 505 490-1155, 505 466-4542
E: [email protected]

Big smiles and bigger profits guaranteed with Jennie Cooley Signature Lines, with 60-plus happy ideas that sell your products. Offered are images of cheerful dogs, tiny girls, one new mom, life with bright colors and some 14-year-old boy humor.
Jenny Foster
www.jfosterstudio.com
Contact: Jenny Foster, owner
P: 480-657-3808
E: [email protected]

Jenny creates unique characters and graphic images that are charming, bold and whimsical. Her style is a celebration of colors, creatures and the spirit of life.
Kayomi Harai
www.kayomiharai.com
Contact: Kayomi Harai
P: 408-266-1634
E: [email protected]

Kayomi Harai specializes in a wide variety of animal images including cute kittens, puppies, monkeys, tigers, pigs, etc. It is introducing exciting new character brands such as Ninja Kitties, a bunch of cute little ninja kittens with bright expressive eyes and unique personalities.
KelleeArt Design Studio
www.kelleeart.com
Contact: Kellee Riley, owner and artist
P: 216-262-4524
E: [email protected]

KelleeArt Design is now in its eighth year of producing top-quality licensed character art for many of the biggest companies in the entertainment industry. At Licensing Expo this year, it will be seeking valued partners for its exciting Nefairyous brand, as well as other character properties debuting this year.
Kelly Clark Studio
www.kellyclarkstudio.com
P: 713-208-2545
E: [email protected]
Kelly Clark Studio is a full service art and design company offering an extensive catalog of colorful, highly marketable copyrighted designs. A 30-plus-year career producing designs in the wallpaper, textile, needlepoint and figurine art industries is now available for license. Her signature style is classic and traditional, updated for today's buyer desiring a refined and nostalgic product.
Khristian A Howel Color & Pattern
www.khristianahowell.com
Contact: Khristian A. Howell
E: [email protected]

Khristian A. Howell is a color and pattern expert specializing in surface pattern design, lifestyle consulting and licensing. Her work is licensed on products including fabric, wall coverings, stationery and home accessories. Khristian works with clients including Better Homes & Gardens, Robert Kaufman Fabrics, Andrews McMeel Publishing, Uncommon and more.
Koelbel Studios
www.jennykoelbel.com
Contact: Jenny Whitney-Koelbel, owner
P: 504-708-4507
E: [email protected]
Pitchie Patchies say, "We all come from a Pitchie Patchie Place!" Pitchie Patchies are fresh new colorful characters, drawings and collections available for licensing on children's products presented to you by Koelbel Studios.
Laura Seeley Studio
www.bestfriendsartgallery.com
Contact: Dana Yarger, director
P: 310-710-9423
E: [email protected]

New York Times best-selling children's book illustrator, award-winning author and artist Laura Seeley is the creator of animal welfare support programs through art, adult gift books and decorative functional items. Several hundred images available from existing works, as well as new paintings/artworks in realistic and creative interpretations.
Licensing Liasion
www.licensingliaison.com
Contact: Alicia Dauber, president
P: 360-224-5459
E: [email protected]
A full service licensing agency.
Magnet Reps
www.magnetreps.com
Contact: Chrystal Falcioni, director
P: 866-390-5656
E: [email protected]
Magnet Reps is a licensing agency representing art brands. Hundreds of new images from Bella Pilar's fun-loving fashion plates, Eleanor Grosch's mid-century masterpieces and Nate Williams' whimsically hip folk art for all product categories. Witty newcomers Graham Roumieu and Red Nose Studio have arrived with artsy characters and built-in fan bases. Holiday, seasonal, juvenile, bridal, inventive everyday themes and supporting accent images are part of extensive licensing collections.
GLOBAL PARTNER: MGL Licensing
www.mgllicensing.com
Contact: Sarah Lawrence, senior licensing manager
P: +44 207-593-0510
E: [email protected]
MGL is one of the world's leading art licensing companies. Established 16 years ago, MGL has grown to represent over 70 international artists. With an ever-expanding archive consisting of over 10,000 images, there are images suitable for every product. Artists represented by MGL are also available for commissions.
MHS Licensing
www.mhslicensing.com
Contact: Marty Segelbaum, president
P: 952-544-1377
E: [email protected]

MHS Licensing is one of the nation's leading licensing and consulting agencies specializing in representing popular artists and advising manufacturers in the search, evaluation and acquisition of new properties and personalities. Collectively, their properties generate roughly $100 million in annual sales through their licensee partners.
Modondi
www.modondi.com
Contact: Peter Lau, co-owner P: 301-412-6829
E: [email protected]

We are an idea factory. We design what we like.
Pangborn
www.pangborndesign.com
Contact: JoAnn Everson, director of business development
P: 313-259-3400
E: [email protected]

Acclaimed artist and graphic designer Dominic Pangborn incorporates his original art into fashion, home decor and other mediums. As a Korean adoptee born during the War and brought to America at age 10, Pangborn's art and design style are a reflection of multi-dimensional life experiences.
Patterson International
www.pattersonlicensing.com
Contact: Sean Patterson, president P: 310-456-6864
E: [email protected]
Proudly representing the Gary Patterson brand, a classic property with more than 40 years of success. Patterson International offers thousands of popular images to complement any product line. It also represents illustrator Mitch O'Connell, whose art is just "plain cool."
Pink Light Studio
www.pinklightdesign.com
Contact: Mary Beth Freet, agent and creative director
P: 206-200-8324
E: [email protected]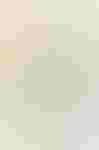 Pink Light Studio is a licensing agency that represents over 14 amazing artists internationally. In just over three years in business, Pink Light Studio has artwork licensed with their clients in major retailers such as Target, Walmart, Papyrus, Office Max, Best Buy and The Apple Store, to name a few.
Rah Crawford
www.rahcrawford.com
P: 856-534-6404
Visual artist Rah Crawford is a creative pioneer and founder of Npic Art. His unique artwork pulls the viewer in, educates and informs with imagery that sparkles in a fresh new way. Rah's fictitious characters and stories have true classic charm while bounding with energy and optimism for today's generation.
Santa Manía
www.santamania.com.mx
Contact: Roberto Hernández
P: 52-33-33337579
E: [email protected]
Santa Manía was born in México in the summer 2007 as the result of a dream to build a project that touches people´s lives and to promote positive values. Santa Manía has a variety of characters based on the Catholic religion that are also attached to the Mexican and Latin American culture and tradition. They also have developed other non-religious characters such as little angels, children and pets.
Searle-Art.com
www.searle-art.com
P: 954-663-9933

High-end illustration/design studio specializing in lenticular art. Also licensing both conventional and digital airbrush illustrations to a wide sector of manufacturers worldwide. Considered one of the few leading lenticular artists in the world today, Michael has now transitioned from the commercial art world into licensing his own original images.
Silverfish Press
www.silverfishpress.com
Contact: Mike Rivkin, president
P: 858-625-0220
E: [email protected]

Silverfish Press is the owner and master licensor of the incredible Stanley Meltzoff image library. Meltzoff (1917-2006) was one of America's premier mid-century artists and illustrators. The Meltzoff portfolio includes commercial art, history, outdoor, portraiture, science fiction and fantasy, technical illustrations, WWII era scenes and more.
Simply Uhu
www.simplyuhu.com
Contact: Oguz (Ozzy) Kucukdogan, vice president
P: 702-875-5459
E: [email protected]

"Uhu" means Eagle Owl in German. Simply Uhu was established in 2012, in Las Vegas. Its designs are liked by local teenagers and kids so much that they decided to bring them to the global arena.
Spoken Tokens
www.thespokentokens.com
Contact: Kathryn L. Johnson, creator and owner
P: 937-830-9858
E: [email protected]
Spoken Tokens provide unlimited global sales opportunities. It combines the universal symbol of the heart with a personalized recordable message in any language. Palm-sized hearts with unlimited design options, a velveteen carrying pouch and permanent recording–create cherished keepsakes of special occasions, family vacations and live events.
Studio Renea
www.reneamenzies.com
Contact: Renea Menzies, artist
P: 713-806-7076
E: [email protected]
Studio Renea produces original sculpted oil paintings. The paintings are unique in nature due to the heavy texture and the effect of the paint. They are very vibrant and floral, yet very abstract and photographed in such a way that it gives the products a 3D effect. The paintings are printed on fabrics, wallpaper, clothing, accessories and other items.
Thomas Barbey
www.thomasbarbey.com
Contact: Suzanne Berquist
E: [email protected]
Black and white photomontage photography.
GLOBAL PARTNER: Thomas Kinkade Company
www.thomaskinkade.com
Contact: Kristen Barthelman, director of licensing
P: 408-201-5273
E: [email protected]

The Thomas Kinkade Company publishes the work of Thomas Kinkade and distributes the art and related collectibles. Kinkade's artistry includes imagery of gardens, cottages and estates, cityscapes, plein airs, holiday scenery and commemorative American landmarks. Thomas Kinkade Studios will continue to commemorate milestones on canvas.
Totemic Universal
www.totemic.com
Contact: Ariel Ridley, brand coordinator
P: 415-233-9749
E: [email protected]
Totemic Universal acquires, develops and manages unique art and entertainment properties. Leveraging licensing relationships to merchandize related consumer products in markets worldwide, it is establishing a small portfolio of brands, each selected for its niche presence and broader market potential. Brands: Laurel Burch (outside North America), Utopia Joe and Christian Develter.
Wild Apple Graphics
www.wildapple.com
Contact: Kat Gray, director of licensing
P: 802-457-3003
E: [email protected]

Wild Apple Licensing works with artists from around the world creating collections of trend-right art imagery perfect for a wide variety of decorative products for the home. With more than 9,000 images and new images released monthly, its top-selling collections range from the simply elegant and traditional to modern, photography, pop, decorative, global, vintage and more.
Wild Wings Licensing
www.wildwingslicensing.com
Contact: Shari Wald, licensing manager
P: 651-345-5355
E: [email protected]

Wild Wings is a leading producer and distributor of wildlife, sporting and nostalgic/Americana art. Founded in 1968, Wild Wings published its first signed and numbered, limited edition art print in 1970 and mailed its first direct mail catalog in 1971. Today, Wild Wings continues to lead the industry with innovative approaches to incorporating nature themes into a wide range of art products, gifts, home furnishings, collectibles and apparel.
Wolf's Magic
www.surfsharks.com
Contact: Michelle Arthur, president
P: 509-546-9653
E: [email protected]

Why ride a surfboard when you can ride a Surf Shark? This exciting new brand, based on a series of children's books, features the adventures of young sharks and surfers who take surfing to a gnarly new level. The Surf Sharks brand is the next wave of licensing opportunities.
Zolan Company
www.zolan.com
Contact: Jennifer Zolan, president
P: 480-306-5680
E: [email protected]

Celebrating 35 years in licensing, the Zolan brand continues to inspire and evolve as one of America's classic and timeless children's art properties. Comprising over 250 designs and 10 collections, this Americana brand supports co-branding opportunities together with Made in America programs. Collections include Americana, Heartland, Life's Simple Pleasures, Co-Brands and Joys of Childhood.
ENTERTAINMENT
41 Entertainment
www.41e.tv
Contact: Kiersten Morsanutto, sales and marketing manager
P: 203-542-7308
E: [email protected]

41 Entertainment is a global animation company engaged in the production, distribution and marketing of animated television programs and related consumer products. Its primary brand, based on the iconic PAC-MAN character, is the animated TV series "PAC-MAN and the Ghostly Adventures," set for worldwide release in 2013.
4K Media
www.yugioh.com
Contact: Jennifer Coleman, senior director, licensing and marketing
P: 212-590-2100
E: [email protected]
4K Media is a wholly owned subsidiary of Konami Digital Entertainment, managing the Yu-Gi-Oh! franchise beyond Asia. 4K Media is responsible for the brand management, production and distribution of Yu-Gi-Oh!
Activision
www.activisionblizzard.com
Contact: Ashley Maidy, vice president, licensing and partnerships
P: 310-255-2058
E: [email protected]
Activision Blizzard is a worldwide online, PC, console, handheld and mobile game publisher with leading market positions across every major category of the rapidly growing interactive entertainment software industry. Activision Blizzard's portfolio includes video games such as "Call of Duty," "Spider-Man," "X-Men," "James Bond" and "Transformers," and franchises Spyro and Blizzard Entertainment's StarCraft, Diablo and Warcraft, which includes subscription-based massively multi-player online role-playing game, "World of Warcraft."
GLOBAL PARTNER: American Greetings Properties
www.agpbrands.com
Contact: Carla Silva, vice president, global licensing
P: 216-252-7300
E: [email protected]
American Greetings Properties is the intellectual property and outbound licensing division of American Greetings Corporation. Built upon the successful re-launches of Care Bears and Strawberry Shortcake licensed products, which have garnered over $5 billion in retail sales worldwide combined since 2002, AGP develops multi-platform campaigns for its properties through digital media, entertainment, marketing and merchandising. AGP's active classic brands also include Holly Hobbie and Madballs, as well as new properties Twisted Whiskers, Maryoku Yummy and TinPo. Children can experience AGP online at www.agkidzone.com.
Atlantyca Entertainment
www.atlantyca.com
Contact: Rachele Geraci, licensing and agent manager
P: +39-3894-352105
E: [email protected]
Atlantyca Entertainment is Italy's premier transmedia entertainment company. The company's licensing division manages all of the Geronimo Stilton brands and is the Italian licensing agent for Le Petit Prince (both classic and animated), Millimages' "Mouk" animated series, Moonscoop's "Code Lyoko" and "Dive Olly Dive!." Atlantyca and co-production partner Moonscoop are currently producing season three of the "Geronimo Stilton" animated series.
GLOBAL PARTNER: BBC Worldwide
www.bbcworldwide.com
Contact: Carla Peyton, senior vice president, licensed consumer products
P: 212-705-9395
E: [email protected]

BBC Worldwide is the main commercial arm and wholly owned subsidiary of the British Broadcasting Corporation. Consumer Products, within BBC Worldwide, manages a portfolio of brands including Doctor Who, Top Gear, BBC Earth and Deadly 60 in the U.S., U.K. and international markets. The business further extends brands across numerous categories through robust licensing programs. BBC Worldwide Consumer Products is one of the U.K.'s largest licensors and a major operator in the international licensing industry. All profits garnered by BBC Worldwide are returned to the BBC to invest in future output.
GLOBAL PARTNER: Big Tent Entertainment
www.bigtent.tv
Contact: Sondra Seecharan
P: 212-604-0064
E: [email protected]

Big Tent Entertainment specializes in the integrated development and management of media brands. Formed in 2002, the company manages a portfolio across both traditional and new media while focusing on brand strategy, community building, viral marketing, licensing and retail merchandising. Big Tent currently serves as the worldwide (excluding Asia) marketing and licensing company for viral sensation Domo, 24-hour preschool channel Sprout and serves as the North American agency of record for three of Discovery Communications' most popular brands–Discovery Kids, Honey Boo Boo and SCI. Additionally, Big Tent represents PixFusion, a global leader in personalization products.
Brazilian Brands
www.brandsbr.com
Contact: Caio De Cesare, project manager
P: +55 11 3021-7616
E: [email protected]
For the first time at Licensing Expo, a unique Brazilian booth, the Brazilian Brands, will be showcased. Visit the booth to learn about the advantages of licensing your products with Brazil's most successful properties. Brought to you by ABRAL (Brazilian Licensing Association) and APEX (Brazilian Trade and Investment Promotion Agency).
C3 Entertainment
www.c3entertainment.com
Contact: Ani Khachoian, senior director, licensing
P: 818-956-1337
E: [email protected]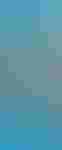 C3 Entertainment is a global company involved in the entertainment business and motion picture and television productions, as well as the licensing and merchandise business for world-class brands all over the world. C3 is also the The Three Stooges brand owner.
Capcom
www.capcom-unity.com
Contact: Taki Enomoto, senior director of licensing
P: 650-350-6500
E: [email protected]
A video game publisher originally established in Japan, Capcom distributes famous games such as "Street Fighter," "Megaman," "Resident Evil" and others to the worldwide markets. It is very active in the licensing out business for its video game titles and characters.
Captain McFinn
www.captainmcfinn.com
Contact: Kasey Baker
P: 330-747-2661 ext. 770
E: [email protected]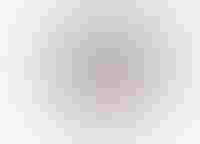 By using fiction to teach life's important lessons, "Captain McFinn and Friends" uses a dynamic cast of lovable characters to initiate a positive change one child and one fish at a time. Phyllis Cafaro set out to create a brand that enriches the lives of children, teaching them to respect themselves, others and the world around them. The series consists of picture books, e-books, an appisode, a teachers' kit, puppets and more.
GLOBAL PARTNER: Cartoon Network Enterprises
www.cartoonnetwork.com
Cartoon Network Enterprises (CNE) is responsible for building consumer products and merchandising programs for a wide range of brands by securing and supporting long-term licensing partnerships across all categories. As the global branding and merchandising arm of Cartoon Network, the division manages the consumer product programs for the networks' award-winning original programming, brands and characters including Ben 10, Adventure Time, Regular Show, The Amazing World of Gumball, The Powerpuff Girls and more. CNE also serves as the exclusive global licensing agent for LazyTown Entertainment and the PGA of America for the youth marketplace.
CBS Consumer Products
www.CBSconsumerproducts.com

CBS Consumer Products leads worldwide licensing for nearly 200 properties. The diverse portfolio offers multi-generational opportunities across categories–from the iconic Star Trek franchise to hit primetime series "NCIS," "The Good Wife" and "Dexter," and classic properties such as The Twilight Zone, Cheers and Mighty Mouse.
Character Arts
www.characterarts.com
Contact: Jonathan Flom
P: 203-761-6600
E: [email protected]
Character Arts handles the licensing for Rudolph and all the characters from the 1964 animated television special "Rudolph the Red-Nosed Reindeer."
Chico Chihuahua
www.chico-chihuahua.com
Contact: Blanca Ruiz, creator
P: +52 (222) 409 85 82
E: [email protected]

Chico Chihuahua and his not so best pal Pulga the flea were created by Blanca Ruiz. These crazy characters were born on the Internet. The concept is a mix between cool illustration and an entertainment property. Constantly growing, they now have online e-cards, comic strips, a line of gift products such as greeting cards, plush toys, novelty items and content for online and printed media in English and Spanish.
The Copyrights Group
www.copyrights.co.uk Contact: Polly Emery, brand and marketing director
P: +44 203 586 7128
E: [email protected]
Copyrights is a full service international brand licensing agency and consultancy offering strategic worldwide brand development, licensing and retail expertise. Committed to the long-term development of each of its properties, the Copyrights' portfolio includes such classic brands as Paddington Bear, The Snowman and The Country Diary of an Edwardian Lady.
GLOBAL PARTNER: Creative Licensing Corporation
www.creativelicensingcorporation.com
Contact: Rand Marlis, president
P: 3104796777
E: [email protected]
CLC is an independent licensing agency representing classic and contemporary films. A founding member of LIMA, CLC is a Global Partner and one of the few companies exhibiting in Las Vegas, London and Hong Kong licensing shows.
Curtis Publishing Company
www.curtispublishing.com
Contact: Mike Waldner, director of licensing
P: 317-633-2070
E: [email protected]
As the licensing arm of the Saturday Evening Post, Curtis Publishing's collection is comprised of cover illustrations from The Saturday Evening Post and Country Gentleman magazines by artists such as Norman Rockwell, J.C. Leyendecker, Stevan Dohanos and many others and now includes copyrighted inside illustrations, cartoons and images from Jack & Jill, Child Life, Humpty Dumpty and Turtle.
Dae Lim Enterprise
www.daelimtec.com
P: +82 2 943 0031
Dae Lim Enterprise has been making all kinds of character stickers since 1983, with costs less than in China. Its production line is automatic, so they area able to support good quality products at competitive prices.
GLOBAL PARTNER: Dependable Solutions
www.dependablerights.com
Contact: Marty Malysz
P: 310-645-2875
E: [email protected]

Dependable Solutions (DSI) delivers the latest financial management and creative approval systems and services to agents, licensors and licensees with Dependable Rights Manager, a contract-based integrated licensing system developed by experienced specialists in licensing, creative, and royalty software. DSI is based in Los Angeles, with offices in Dallas, London and Belgrade, and clients across Australia, Canada, Denmark, France, Finland, Hong Kong, the U.K. and the U.S.
GLOBAL PARTNER: DHX Media
www.dhxmedia.com
Contact: Erin Dippold, vice president, consumer products
P: 416-977-5119
E: [email protected]
DHX Media is a leader in the creation, production and licensing of family entertainment rights. DHX Media owns, markets and distributes over 8,500 half-hours of children's entertainment content, and exploits owned properties through its consumer products licensing business. DHX Media is recognized for brands such as Caillou, Busytown Mysteries, Inspector Gadget, Johnny Test, Animal Mechanicals, Kid vs. Kat, Super WHY!, Rastamouse and Yo Gabba Gabba!. The company also provides programming for Cookie Jar TV, the weekend morning block on CBS. DHX Media's full service international licensing agency, Copyright Promotions Licensing Group (CPLG), represents numerous entertainment, sport and design brands.
GLOBAL PARTNER: Discovery Enterprises International
www.dei.discovery.com
Discovery Enterprises International (DEI) serves as the streamlined access point for all of Discovery Communications' international programs and private network sales, co-financing opportunities, as well as consumer products and licensing in markets outside the U.S. The Enterprises team partners with local clients through regional offices to analyze international markets in order to break down the programming needs of individual broadcasters within each territory.
Doodle Jump
www.limasky.com
Contact: Eric Karp, chief licensing officer
P: 914-486-1285
E: [email protected]
Lima Sky is a mobile game developer and owners of the No. 3 best-selling app of all time, "Doodle Jump."
Dr. Krinkles
www.drkrinkles.com
Contact: Joshua Fields, president
E: [email protected]
Dr. Krinkles if full of the most innovative and creative properties. In a world full of boring and redundant properties, Dr. Krinkles stands out and always has exciting new characters, ideas and brands.
Dr. Seuss Enterprises
www.seussville.com
Contact: Susan Brandt, president
P: 858-459-9744
E: [email protected]

The primary focus of Dr. Seuss Enterprises is to protect the integrity of the Dr. Seuss books while expanding into ancillary areas. This effort is part of a strategic mission to nurture and safeguard the relationship consumers have with Dr. Seuss characters.
GLOBAL PARTNER: Dracco
www.dracco.com
Contact: Gabor Harangozo
P: +852 2157 5988
E: [email protected]
Dracco is a global corporation headquartered in Hong Kong with a significant commitment to brand platforms including product, lifestyle, digital, media, stationery and confectionary. It is dedicated to product development, internal design, manufacturing and emerging trends. It has extensive worldwide distribution for its established licensees and licensors. Dracco has more than 20 years in business and over 150 employees.
GLOBAL PARTNER: DreamWorks Animation
www.dreamworksanimation.com
P: 818-695-5000
DreamWorks Animation creates high-quality entertainment, including CG animated feature films, television specials and series and live entertainment properties meant for audiences around the world. The company has world-class creative talent, a strong and experienced management team and advanced filmmaking technology and techniques. All of DreamWorks Animation's feature films are produced in 3D. The company has theatrically released a total of 26 animated feature films including the franchise properties of Shrek, Madagascar, Kung Fu Panda, How to Train Your Dragon and Puss In Boots.
GLOBAL PARTNER: Elvis Presley Enterprises
www.elvis.com
Contact: Susan Meek, director of worldwide licensing
P: 901-332-3322
E: [email protected]

EPE's licensing division is charged with the responsibility of protecting and preserving the integrity of Elvis Presley, Graceland and other related properties. They accomplish this through the distribution of image licenses and the pursuit of commercial opportunities that fit with its strategies while maintaining branding and positioning for Elvis and its other properties. EPE devotes personalized attention to each of its more than 250 licensees.
Endemol
www.endemol.com
Contact: Kimilyn Whitaker, global head of franchise managment
P: 310-860-9914
E: [email protected]

Endemol is one of the world's largest independent production companies and a global leader in entertainment programming. Endemol produces 44,000-plus hours of content each year and partners with more than 400 broadcasters and cross-media platforms worldwide. Endemol franchise management is responsible for building its globally recognized brands beyond the TV screen, seamlessly extending them into new consumer experiences and other forms of content through carefully planned and individually tailored strategies and partnerships.
GLOBAL PARTNER: Entertainment One
www.entertainmentonegroup.com
P: +0207 907 3553
Entertainment One is an international entertainment company that specializes in the acquisition, production and distribution of film and television content.
Established Brands
www.established-brands.com
Contact: Bob Traub, president, licensing
P: 612-333-5300
E: [email protected]

Established Brands delivers a scalable, go-to-market licensing agency that operates on one simple philosophy, "retail first." With more than 50 years of management success and retail expertise, its "retail-back" process presents retail with the right brand position, products and marketing support. Established Brands also represents over 50 vendors to retail affecting hundreds of millions of dollars in sales.
Exim Licensing Group
www.eximlicensing.com
Contact: Elias Hofman, president and chief executive officer
P: 305-534-1900
E: [email protected]
Exim Licensing Group is a worldwide licensing and entertainment company. It is in the market for more than 30 years and is the agent for some of the most important licensing business companies around the world. It also develops children's live shows in Latin America and the "Bondiband" TV series.
Feld Entertainment
www.feldentertainment.com
Contact: Allison Lort, senior director, licensing
P: 646-354-7557
E: [email protected]

Feld Entertainment is a worldwide leader in producing and presenting live touring family entertainment experiences. Feld Entertainment's productions have appeared in more than 70 countries on six continents and include Ringling Bros. and Barnum & Bailey, Monster Jam, Monster Energy Supercross, Nuclear Cowboyz, AMSOIL Arenacross, Disney On Ice and Disney Live.
Felix the Cat
www.felixthecat.com
Contact: Walter Calmette,
P: 973-209-8800 ext. 520
E: [email protected]

Felix the Cat Creations is a family oriented company, producing and managing evergreen characters which include Felix the Cat, Baby Felix and Friends, Poindexter, Kitty Kat, Vavoom and The Squishees. Felix the Cat Creations is actively involved in the licensing, merchandising, publishing, new technology, finance and distribution of film, home video and television animation productions.
Firefly Brand Management
www.fireflybrandmanagement.com
Contact: Rachel Daheln
P: 805-466-9229
E: [email protected]

Firefly Brand Management is a full service brand management and licensing agency specializing in entertainment, interactive and lifestyle properties. The Firefly group represents a variety of brands including Subway Surfers, ABC's Revenge, ABC's Scandal, Chloe's Closet, Anne Geddes, Etch A Sketch, Tapatio, Hell's Kitchen, Mr. Bubble, Spam and Yummy You.
Floating Pear Productions
www.floatingpear.com
Contact: Dee Boyd, co-founder
P: 877-244-6641
E: [email protected]
Floating Pear Productions is an award winning Rhode Island based Animation Company that provides exemplary motion graphics for online, marketing presentations, children's toys, mobile devices, video games and film/television. Their team members have more than 10 years of experience working with clients such as Hasbro, American Greetings, Atom Entertainment, Scholastic, Team One Advertising and GREE International (Funzio).
GLOBAL PARTNER: FremantleMedia
www.fremantlemedia.com
Contact: Abby Squire, global events manager
P: +44 (0) 20 7691 6000
E: [email protected]
FremantleMedia is one of the leading creators, producers and distributors of television entertainment brands in the world. FremantleMedia is responsible for many of the world's highest rated entertainment, drama, serial drama, factual entertainment and kids and family programming, with market leading capabilities that extend from content creation to licensing, digital and branded entertainment, gaming and home entertainment. FremantleMedia has one of the most comprehensive global networks with operations in 22 countries, creating over 9,200 hours of programming a year, rolling out more than 60 formats, managing over 300 individual titles and distributing 20,000 hours of content in over 150 countries.
GLOBAL PARTNER: Fulanitos
www.fulanitos.com
Contact: Paola de Villasante, licensing manager
P: +52 4422250930
E: [email protected]
Fulanitos was born in Mexico. Characters were originally designed by Gabriela Moad, when she was a nine. She now lives and works in the U.K., although there is definitely still a Mexican feel and appeal to the brand. A wide age range is a key factor with the property appealing to young boys and girls from ages 3 to 12, as well as a crossover market for female teens, tweens and adults.
Garfield/Paws
www.garfield.com
Contact: Gay Nation, director
P: 765-287-2222
E: [email protected]

Cartoonist Jim Davis' company Paws was founded in 1981 to handle the creative end of the Garfield licensing business. Today, Paws is the sole owner of all copyrights and trademarks for the Garfield property, and controls not only the creative angle of the fat cat's flourishing empire, but also the licensing, marketing and brand management of Garfield and the Garfield characters.
Grani & Partners
www.graniepartners.com
Contact: M. Rivolta, export manager, and A. Dagianti, sales director
P: +39 059 816411
E: [email protected]

Grani & Partners, a worldwide leading company in the promotional market, offers a wide range of licensed collectibles targeting kids. It has also reached different agreements as "preferred premium supplier" for Hello Kitty, the Smurfs, SpongeBob and other properties soon to come. Grani & Partners sells its products to a large number of major corporate clients worldwide.
Guide to Licensing World
www.licensingworld.co.uk
Contact: Richard Latter and Joanna Cassidy, directors
P: +44 1892 668444
E: [email protected]
The Guide to the Licensing World is a comprehensive international directory for the licensing industry. Referencing over 28,000 property listings such as characters, films and brands, with over 2,000 licensing agents in 80-plus countries worldwide, it also lists licensees and specialist services–all supported by our regularly updated online guide.
GLOBAL PARTNER: Hasbro Consumer Products
www.hasbro.com
Contact: Pat Jarret, PR manager
P: 401-431-8697
E: [email protected]

Hasbro is a branded play company dedicated to fulfilling the fundamental need for play for children and families through creative expression of the company's world class brand portfolio including Transformers, Monopoly, Play-Doh, My Little Pony, Magic: The Gathering, Nerf, Littlest Pet Shop and G.I. Joe. From toys and games, to television programming, motion pictures, digital gaming and a comprehensive licensing program, Hasbro strives to delight its global customers with innovative play and entertainment experiences, in a variety of forms and formats, anytime and anywhere.
Huevocartoon
www.huevocartoon.com
Contact: Eduardo Tellez Giron, sales and marketing director
P: +52 5555365654
E: [email protected]
This is an animation studio with 12 years of success in the teen and children markets. Mostly Hispanic oriented until now, these famous humanized Egg characters are recognized and licensed in 25-plus countries around the world.
GLOBAL PARTNER: I.M.P.S.
www.smurf.com
P: +32 2 652 02 20

IMPS and LAFIG Belgium are the official licensors of the evergreen character The Smurfs and generate Smurf universes worldwide with the help of their different business units and their close collaboration with their agents. Over the years, the team has developed successful licensed merchandising, retail and co-branded promotions, publishing activities and broadcasting deals that have secured the everlasting success of The Smurfs.
GLOBAL PARTNER: Ink Brands
www.ink-brands.com
P: +0045 3355 6100

A partner that takes your brand further. Ink Brands are specialists in the field of brand extension and work with the biggest and most well known properties in the world from entertainment brands through to lifestyle and corporate brands on local and global scales. It combines their many years of experience in the industry with its passion for brands to generate great results.
GLOBAL PARTNER: Inoochi
www.inoochi.com
Contact: Vince Chen, chief executive officer
P: 510-856-8456
E: [email protected]
Inoochi's brand features a versatile style of unique and likeable characters that are cute, whimsical, with a twist of humor. "Bring your imagination to life!"
GLOBAL PARTNER: ITV Studios
www.itvstudios.com
Contact: Trudi Hayward, head of global merchandising
E: [email protected]
ITV Studios Global Entertainment is one of the world's leading international TV distribution and consumer products businesses. The consumer products division brings together home entertainment, digital, promotions, licensing and publishing under one umbrella, with the merchandise and publishing operation bringing brands to life off screen, working with licensed partners and retailers to bring quality products to consumers. ITVS GE's successful and diverse portfolio includes ITV Studios brands like Hell's Kitchen and Come Dine with Me, its wholly-owned iconic Thunderbirds and third party properties such as Cut the Rope (Zeptolab), Babar (Nelvana Enterprises) and Matt Hatter Chronicles (Platinum Films).
GLOBAL PARTNER: Jast Company
www.jastcompany.com
Contact: Steve Chen, managing director
E: [email protected]

Jast Company (est. 1995) is a reputable gift and toy manufacturer that provides manufacturing of consumer products, including paper and plastic products, with embedded electronics technology (musical pens, musical gift bags, musical gift boxes, musical notebooks, musical greeting cards and musical mugs), electronic gifts and toys, IC modules and handmade cards.
Jilin Vixo Animation, Comics and Games
www.vixo.com.cn
Contact: Teresa Zhou, overseas sales manager
P: +852-2805-2186
E: [email protected]

As the "national cultural industry demonstration base of China," VIXO combines the diversified structure features of creative industry and treats carry forward national culture, develop high-tech supported cultural products as the development orientation. The business scope of VIXO covers animation and game production, distribution, franchise, licensing, website development operation, etc.
The Jim Henson Company
www.henson.com
Contact: Melissa Segal, executive vice president, global consumer products
P: 323-802-1500
E: [email protected]
The Jim Henson Company has remained an established leader in family entertainment for over 50 years and is recognized worldwide as an innovator in puppetry, animatronics and digital animation. Recent credits include the Emmy nominated "Sid the Science Kid" and "Dinosaur Train," as well as "Wilson & Ditch: Digging America" and "Pajanimals."
John Wayne Enterprises
www.johnwayne.com
Contact: Katrina Seidel, business development P: 949-631-8411
E: [email protected]
John Wayne Enterprises' mission is to preserve and protect the name, image and likeness of John Wayne by associating the John Wayne brand with quality and timeless products and experiences that embody the spirit of John Wayne and give back to the community.
Joy Tashjian Marketing Group
www.jtmgllc.com
Contact: David Syatt, publicist
P: 818-907-0500
E: [email protected]
Formed in 1998, Joy Tashjian Marketing Group specializes in implementation and strategic retail development for entertainment and fashion trademarks.
Kelli Roo Company
www.kelliroo.com
Contact: Kelly Hollins, creator and owner
P: 503-255-3155
E: [email protected]

The Kelli Roo Company consists of Kelli Roo books, plush and other Kelli items. Kelli Roo is a kangaroo that was born with a golden birthmark on her chest in the shape of a heart. Kelli Roo is a positive role model for kids, teaching them to be kind. Kelli Roo Company is looking for a licensing agent to take Kelli Roo to the next level.
Lagali
www.lagali.com
Contact: Arne Lauwers, president
P: 329-233-1906
E: [email protected]

Lagali is a licensor and an ideas company that sells or licenses its ideas. Its areas of expertise are games and toys, unique game mechanics, scenarios, books, app ideas, fantasy worlds and figurines. After five years, it has finished its latest property, Gnome Race.
Lately Lily
www.latelylily.com
Contact: Jason Wheeler, director of operations
P: 949-400-6952
E: [email protected]

Follow the Traveling Girl. Curiosity, adventure, interest and friendship, Lately Lily celebrates the best possibilities of an open and inquisitive life. Lily travels the world in the company of her best friend, Zeborah. Her careful notes and personal observations become the inspiration for everything Lately Lily makes.
The Licensing Group
www.tlgla.com
Contact: Danny Simon, president and chief executive officer
P: 323-653-2700
E: [email protected]
The Licensing Group is an international licensing agency specializing in the representation of entertainment, lifestyle and corporate properties. The company develops licensing programs for the properties it represents worldwide, in addition to representing manufacturers for the acquisition of licenses. The company also provides licensing consulting services to a worldwide clientel.
The Licensing Letter
www.epmcom.com
Contact: Ira Mayer, publisher and executive editor
P: 212-941-0099
E: [email protected]
Publisher of The Licensing Letter, Licensing Letter Sourcebook, International Licensing: A Status Report, Royalty Trends Report, Licensing Business Databook, Global Market For Licensed Preschool Brands, Sports Licensing Report, Food/Beverage Licensing Report and more.
GLOBAL PARTNER: Live Nation Merchandise
www.lnmlicensing.com
Contact: Janet Dwoskin, vice president of licensing
P: 415.247.7400
E: [email protected]
Live Nation Merchandise (LNM) is the merchandise and licensing division of Live Nation Entertainment representing over 150 top music and concert artists worldwide.
GLOBAL PARTNER: Lo Coco Licensing
www.lococolicensing.com
Contact: Peter LoCoco, president
P: 770-481-0720
E: [email protected]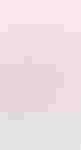 Kittens and puppies! Lo Coco Licensing's Keith Kimberlin brand offers one of the most extensive collections of kitten and puppy photography in the world. Founded in 1990, Lo Coco Licensing is a full-service licensing and design agency with licensed products in more than 70 countries.
Loter
www.loter.com
Contact: Shelley Loter, owner and designer
P: 818-790-1817
E: [email protected]
Loter is a creative design entertainment studio that specializes in developing ideas with personality.
GLOBAL PARTNER: Ludorum
www.ludorum.com
Contact: Clara Wooller
P: +44 208 246 4014
E: [email protected]
Action-packed train adventures come to life in the vibrant, contemporary world of Chuggington! Preschool boys ride the rails with Wilson and his friends Brewster and Koko as they take on exciting challenges that test their courage, speed and determination. Along the way, they learn positive values and new skills, empowering them to become the best trainees they can be.
Masha and the Bear
www.mashabear.ru
Contact: Daria Katiba, PR manager
P: +7 495 775 13 31
E: [email protected]

Masha and the Bear is the first Russian animation brand that has the potential to speak to children all over the world, thanks to its style and its universal humour. The ratings speak for themselves: the brand is No. 1 in terms of recognition in Russia.
GLOBAL PARTNER: Mattel
www.mattel.com

With a powerful portfolio of iconic brands and popular properties, Mattel unveils new best-in-class partnerships and product offerings for kids, tweens and adults. Whether as an industry-leading licensor or a trusted licensee, Mattel is a leader in providing meaningful brand experiences that translate into innovative and successful cross-brand partnerships. Mattel delivers unparalleled brand engagement through dynamic cross-category marketing programs that keep its brands relevant and everywhere consumers are today.
Mauricio de Sousa Productions
www.monica.com.br
Contact: Fernanda Ramalho, marketing manager
P: (5511) 3613-5000
E: [email protected]

Mauricio de Sousa Productions is an entertainment company from Brazil that is in charge of Monica´s Gang and over 200 other characters that can be found on TV, Internet, as well as in magazines, books, apps and cinema. With more than 2,500 consumer products around the world, Mauricio de Sousa Productions is the biggest Brazilian child licensing company.
Mercis
www.miffy.com
Contact: Marja Kerkhof
P: +31 (0) 20 672 1640
E: [email protected]
Mercis, established 1971, is the global licensor responsible for the management and exploitation of all rights relating to Dick Bruna's work, including its most famous character Miffy. These rights are exercised through highly integrated separate business units in the fields of publishing, merchandising and entertainment.
Meredith Brand Licensing
www.meredith.com
Contact: Elise Contarsy, vice president, brand licensing
P: 515-284-3000
E: [email protected]

Reach. Relevance. Recognition. Meredith Brand Licensing's brands connect with 100 million consumers and speak to women about what matters the most: her family, her home and the life she creates there. Come see how Better Homes and Gardens, FamilyCircle, Parents, EatingWell, AllRecipes.com and Successful Farming can amplify your product sales.
MGA Entertainment
www.mgae.com
Contact: Dante Sandoval, global licensing coordinator
P: 818-894-2525
E: [email protected]

A children's toy company, MGA Entertainment has grown from humble roots into one of the most successful companies in the industry. While toy sales fall all over the country, MGA Entertainment continues to enjoy success with its attitude towards innovation, product, quality and the market. It has become synonymous with "the next big thing," and values building strong partnerships to both share and enhance their success.
GLOBAL PARTNER: Mind Candy
www.mindcandy.com
Contact: Darran Garnham, chief business officer
P: +44 (0)20 7501 1900
E: [email protected]
Mind Candy, creator of the successful Moshi Monsters franchise, is a global entertainment company based in the U.K. with offices in New York and Melbourne. The company was formed by Internet entrepreneur Michael Acton Smith in 2004 and has since reached 75 million registered users worldwide in the online game alone.
GLOBAL PARTNER: Mondo TV
www.mondotv.it
Contact: Micheline Azoury, head of international sales and brand manager
P: +39 0686323293
E: [email protected]

Mondo TV Group is a leader in Italy and among the primary European operators in the production and distribution of animated TV series and full-length feature films for TV and cinema. It owns one of the largest animation libraries consisting of more than 1,600 episodes of TV series and more than 75 animated movies.
Moxie & Company
www.moxieco.com
Contact: Arlene Scanlan, partner
P: 203-259-2729
E: [email protected]
Moxie & Company represents and manages intellectual properties on a worldwide basis, including entertainment, literary, trademark and art and design brands for merchandise licensing (both in and out), publishing, interactive technologies, broadcast media and consumer products and promotions.
MyMediaBox, a Jonas Software USA
www.mymediabox.com
Contact: Emilee Feldman, sales and marketing manager
P: 678-685-8282
E:[email protected]
MyMediabox was founded by executives with direct experience in the consumer products licensing industry. The MyMediabox application suite includes Mediabox-PA for online product approvals workflow, Mediabox-DAM for style guide asset management and delivery and Mediabox-DM for deal memo management. Over 80 leading licensors and agents from across the globe utilize MyMediabox to increase efficiencies in their businesses.
NASCAR
www.nascar.com
NASCAR Team Properties is a NASCAR industry collective trust created to promote efficiency and operational structure for the sport's licensed merchandise initiatives. NTP manages the intellectual property rights for the participating NASCAR teams and the sanctioning body in key categories, including apparel, die-cast collectibles, toys and trackside retail merchandise. Since its inception, NTP has signed on renowned companies as licensees for these categories, including Walmart, Activision and Spin Master Toys.
GLOBAL PARTNER: Nelvana Enterprises
www.nelvana.com
Contact: Andrew Kerr, vice president, worldwide home entertainment
P: 416-479-7000
E: [email protected]
Nelvana, is one of the world's leading international enterprises in the development, production and distribution of children's animated and live-action content. Nelvana's library has well over 3,800 half-hour animated episodes, airing in over 160 countries and has received over 70 major international program awards. For Licensing Expo, Nelvana's consumer products division continues to expand its portfolio by introducing new content and programs around key brands such as Beyblade, Babar, and Franklin as well as introducing new properties at the show. A leader in rights management, Nelvana has opened up new avenues for content delivery through strategic partnerships with pioneering companies.
GLOBAL PARTNER: Nickelodeon
www.nick.com
Nickelodeon, now in its 33rd year, is the No. 1 entertainment brand for kids. It has built a diverse, global business by putting kids first in everything it does. The company includes television programming and production in the U.S. and around the world, plus consumer products, online, recreation, books and feature films. Nickelodeon's U.S. television network is seen in almost 100 million households and has been the number-one-rated basic cable network for 18 consecutive years. Nickelodeon and all related titles, characters and logos are trademarks of Viacom Inc.
NIVPAT
www.nipat.com
Contact: Luigi Boschin, chief executive officer
P: 305-877-9192
E: [email protected]

NIVPAT, which stands for "non-invasive pattern" technology, allows you to create millions of unique combinations of the same artwork by slightly altering some of its visual elements. These variations are then recognized by a smartphone app. It can be applied to fashion design, logos and security/anti-counterfeiting applications.
On the Avenue Marketing
www.ontheavenuemarketing.com
Contact: Margaret Newman
P: 781-890-2664
E: [email protected]
Stop by The New York Times booth for reduced home delivery and digital subscriptions.
GLOBAL PARTNER: OpSec Security
www.opsecsecurity.com
Contact: Bill Patterson, vice president of global licensing
P: 717-293-4110
E: [email protected]

How can you best ensure you are collecting all your royalties and protecting your brand from counterfeit sales? Come find out why the world's top brands have chosen OpSec as their brand protection partner. Protect your brand. Protect your licensee. Protect your consumer.
Outfit7
www.outfit7.com
Contact: Ines Kondic
P: 38640584202
E: [email protected]

One of the fastest growing entertainment brands, Outfit7's Talking Friends portfolio of 14 fun-loving characters boast one of the most downloaded apps of all time, 170-plus million monthly users and 800-plus million downloads to date. Open in all licensing categories, the franchise includes a web series, YouTube singles, a toy and merchandise line.
GLOBAL PARTNER: Paper Island Licensing
www.paper-island.com
Contact: Allison Myers, licensing manager
P: +44 1709 535401
E: [email protected]
Paper Island is a U.K.-based gift company with strong effective brand development and proven design-led licenses with longevity that succeed at retail both in the U.K. and global. Born to Shop is a humorous lifestyle brand for women of all ages. The Good Life is a feel-good brand with a retro touch. Fizzy Moon is a lovable bear brand. Dinosaurus is a 3D rendered artwork–a brand of mammoth proportions. dPals is a kids' virtual world social network.
Paradox Entertainment
www.paradoxent.com
Contact: Leslie Buhler, vice president, licensing
P: 323-655-1700
E: [email protected]

Paradox Entertainment manages, develops, represents and licenses global entertainment franchises across a broad range of categories, including motion picture, television, gaming, publishing and toy industries. Properties include Conan the Barbarian, Spartacus (Starz Entertainment), Battlestar Galactica, Warehouse 13 (NBC/Universal), The Expendables (NuImage) and Mutant Chronicles.
Paramount Pictures
www.paramount.com
Contact: Aaron Sobel
P: 323-956-8694
E: [email protected]
Paramount Consumer Products manages worldwide licensing rights for all Paramount properties, from classics like The Godfather, Top Gun and Grease to more recent favorites such as The Adventures of Tintin and Mission: Impossible–Ghost Protocol. Upcoming releases include World War Z, Anchorman 2 and Noah.
Pavo
www.pavoinc.com
Contact: Jin Hyung Kim, chief executive officer
P: 626-354-5453
E: [email protected]

Pavo aims to achieve happiness in our society by providing innovative and entertaining education to kids all over the world. Pavo offers rich and nourishing tools to preschoolers through learning apps and charming character brands.
PBS Kids
http://pbskids.org
P: 212-764-0266
E: [email protected]
PBS Kids is committed to making a positive impact on the lives of children through curriculum-based entertainment. This year's booth features a portfolio of PBS Kids television properties, including Wild Kratts from the Kratt Brothers Company, Martha Speaks from WGBH Enterprises, Daniel Tiger's Neighborhood and Super Why, licensed by Out of the Blue Enterprises and the PBS Kids brand.
Peanuts Worldwide
www.peanuts.com
Contact: Leigh Anne Brodsky, managing director
P: 212-730-0030
E: [email protected]
Peanuts Worldwide is a joint venture between Iconix Brand Group and Charles M. Schulz Creative Associates. Peanuts reaches fans through a global consumer products program, engaged social media, over 50 animated television specials and a daily comic strip available in traditional and digital formats. A Peanuts movie from 20th Century Fox and Blue Sky Studios is also on the horizon for 2015.
Penguin Group (U.S.)
www.us.penguingroup.com
Contact: Tatiana Johnson, licensing assistant
P: 212-414-3541
E: [email protected]

Penguin Books is a global source of IP. Its licensing and consumer products division is all about content. It transforms best-selling series and characters into other platforms for consumers to experience great stories in new ways. Its content is licensed across a variety of platforms, including digital, entertainment and consumer products, which are all supported and enhanced by successful publishing efforts.
The Pokemon Company International
www.pokemon.com
Contact: Karen Eggleston, licensing manager
P: 425-274-4807
E: [email protected]

Pokémon will launch "Pokémon X" and "Pokémon Y" video games in October. Various licensed products inspired by the games, including a toy and plush line, will launch in late 2013. Pokémon is an entertainment brand with more than 230 million video games sold, 20 billion Pokémon TCG cards shipped and more than 15 seasons of animation aired.
PPI Worldwide
www.ppiworldwide.com
Contact: Victor Audouard, Helio Baraldi
P: +34 93 745 7180
E: [email protected]

PPI Worldwide is a global marketing solutions agency focused in creating novelty premiums, brand loyalty promotions and collectible toys production. It is enthusiastic about its innovations, always making sure everything it imagines can be realistically designed, manufactured, packaged, transported and delivered. PPI Worldwide specializes in food inserts and are in compliance with international stringent standards such as CPSIA and ICTI.
Put Me in the Story
www.putmeinthestory.com
Contact: Dominique Raccah, chief executive officer and publisher
P: 630-961-3900
E: [email protected]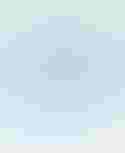 Put Me In The Story is an innovative personalization platform for best-selling books and brands that makes your child the star of the story. Among its featured brands and authors are Sesame Workshop, Marianne Richmond Studios, New York Times best-selling author Jennifer Fosberry, and Olympic Gold Medalist Kristi Yamaguchi.
GLOBAL PARTNER: Rainbow
www.rbw.it
P: +3907175067500
Founded in 1995, Rainbow is a content company that develops animated and multimedia properties. Today it is one of the largest and most internationally renowned animation studios in the world. Rainbow has the unique ability to create content for all kinds of media, providing many different ways of communicating with the public including TV series, movies, events, internet, DVDs, magazines, toys, video games and all product categories subject to licensing. As a result, Rainbow is able to meet the demand for entertainment for the whole family. Rainbow's original properties include Winx Club, Huntik, PopPixie, Monster Allergy, Tommy & Oscar and Maya Fox.
Ripley Entertainment
www.ripleys.com
Contact: Johnny Hood, sales and marketing specialist
P: 407-345-8010
E: [email protected]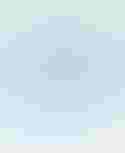 Cartoonist and adventurer Robert Ripley started it all in 1918 when he began drawing his daily feature. Now, with numerous attractions spread across the globe, books, international TV and radio shows and the longest running syndicated cartoon in history, the Ripley's Believe It or Not! brand is globally renowned as the authority on the weird, eccentric and amazing.
Rovio
www.rovio.com
Contact: Claes Kalborg, senior vice president, licensing
P: +358 207 888 300
E: [email protected]
Rovio is an entertainment media company headquartered in Finland, and the creator of the Angry Birds franchise. Angry Birds have expanded rapidly in entertainment, publishing and licensing to become an international brand. Rovio has launched eight games including Angry Birds, Angry Birds Seasons, Angry Birds Rio, Angry Birds Space, Angry Birds Friends, Amazing Alex, Bad Piggies and Angry Birds Star Wars.
Saban Brands
www.sabanbrands.com
Contact: Kelsey Lynch, public relations manager
P: 310-557-5230
E: [email protected]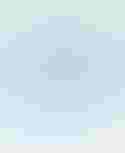 Saban Brands is capitalizing on the growing importance and value of brands in the worldwide consumer and media marketplace through content, media and marketing. Saban Brands applies a global omni channel management approach to enhancing and extending its brands in markets worldwide and to consumers of all ages. The company provides ful service management, marketing, promotion and strategic business development for its intellectual properties including comprehensive strategies unique to each brand, trademark and copyright management and enforcement, creative design, retail development, direct-to-consumer initiatives and specialized property extensions.
San-X/Ingram
www.ingram.co.jp

San-X creates unique and fun characters that are adored by fans. Based in Tokyo, San-X specializes in stationery, plush and accessory goods. Characters include Rilakkuma, Monokuro Boo, Mamegoma, Afro Ken, Kutsushita Nyanko, Sentimental Circus and more. Operation includes production and distribution of plush, stationeries, sundry goods and paper products with original design.
Scholastic Media
www.scholastic.com
Contact: Gary Hymowitz, vice president, consumer products
P: 212-389-3995
E: [email protected]
Scholastic Media is a leading producer of quality, family-oriented content across multiple platforms including consumer products, feature film, television, video, interactive and mobile. Their award-winning portfolio includes Clifford The Big Red Dog, I SPY, The Magic School Bus, Goosebumps, The 39 Clues, Maya & Miguel, Turbo Dogs and Fly Guy.
SeaWorld Entertainment
www.myseaworld.com
Contact: Deana Duffek, global licensing and consumer products
P: 407-721-3375
E: [email protected]
SeaWorld Consumer Products reflect stories, images and multimedia content about animals, trainers, vets, as well as animal rescue and a variety of conservation efforts. Its goal is that every licensed consumer product share a commitment to conservation, community and education in a fun, engaging way.
GLOBAL PARTNER: SEGA of America
www.sega.com
Contact: Anthony Gaccione, licensing coordinator
P: 415-701-3931
E: [email protected]

Sonic the Hedgehog is an evergreen property shaped by over two decades of video games, animations and merchandise across all categories. Sonic has appeared in over 60 games and currently has more than 3 million Facebook fans, and he's here to stay.
Sesame Workshop
www.sesameworkshop.org
Contact: Beatrice Chow, assistant vice president, publicity
P: 212-875-6586
E: [email protected]
Sesame Workshop is the non-profit educational organization that revolutionized children's television programming with the landmark Sesame Street. The Workshop produces local Sesame Street programs, seen in over 150 countries, and other acclaimed shows to help bridge the literacy gap including The Electric Company.
Shanghai Oleena Communications
www.oleena.net.cn, www.licensingfair.cn
Contact: Bill Fang, marketing manager
P: +86-21-5836 1963
E: [email protected]
Oleena is the organizer of the 2013 Shanghai International Licensing & Sourcing Expo, the only licensing show in mainland China. With an integrated media platform and a professional team, Oleena provides holistic licensing services and can help international brands explore lucrative licensing market in China efficiently.
SMC Entertainment Group
www.SMCEntertainmentGroup.com
Contact: Kathleen Disney, manager, operations
P: 818-678-9680
E: [email protected]
SMC Entertainment Group is a leading entertainment brand owner and a fully integrated brand management company. SMC Entertainment focuses on classic entertainment brands that resonate with the current marketplace. SMC Entertainment's portfolio includes The Jungle Book, Angry Little Girls!, H20-Just Add Water and Dance Academy.
GLOBAL PARTNER: Sony Computer Entertainment America
www.playstation.sony.com
P: 650-655-8000

Sony Computer Entertainment America continues to bring creative and valuable initiatives to the table while delivering ground breaking entertainment and top consumer products. Recognized as the undisputed industry leader, Sony Computer Entertainment markets the PlayStation family of products and develops, publishes, markets and distributes software including the established and well known franchises, God of War, Killzone, LittleBigPlanet and inFamous. After an amazingly successful announce event for PlayStation 4, this promises to be an exciting year for Sony Computer Entertainment. The Sony Computer Entertainment licensing program provides the utmost dedication to consumers and retail partners throughout the licensing industry.
Source Interlink Media
www.sourceinterlink.com
Contact: Holly Arnesen, vice president, brand development
P: 310-531-9900
E: [email protected]

Source Interlink Media is a large content creator and a multimedia solutions provider. With over 70 brands and 800 licensed products, it reaches 100 million people each month. Its brands include Motor Trend, Hot Rod, Lowrider, SLAM, Surfer, Skateboarder, Snowboarder, Motorcyclist and many more. All of its brands are open to new licensing opportunities.
Striker Entertainment/Most Management
www.strikerentertainment.com
Contact: Marc Mostman, partner
P: 818-225-9355
E: [email protected]

Striker Entertainment is a full service global licensing agency dedicated to maximizing licensing opportunities and building brand equity for its clients. Headed by industry veterans Russell Binder and Marc Mostman, Striker has built programs for The Twilight Saga franchise, The Hunger Games, Angry Birds, AMC's The Walking Dead, Ted and more.
Studio Licensing
www.studiolicensinginc.com
Contact: Robert Miller, president
P: 905-415-1887
E: [email protected]
Studio Licensing is a next-generation licensing agency that delivers cutting-edge consumer product solutions and brand experiences. It represents a prestigious range of top entertainment and sports brands, which includes the NBA, Elvis Presley, Muhammad Ali, MGA Entertainment, Cut the Rope, Tickety Toc, Peppa Pig, KIDZ BOP and Angel Cat Sugar.
Tamagotchi
www.tamagotchilife.com
Contact: Barry Stagg, chief communications officer
P: 213-377-5100
E: [email protected]

Tamagotchi has sold over 79 million units in 54 countries and territories since the world's first virtual digital pet was introduced in Japan in 1996 and in the U.S. one year later. Tamagotchi L.i.f.e. is a new line of lifestyle products that embodies the spirit and qualities of that original experience.
GLOBAL PARTNER: Televisa Consumer Products
www.televisaconsumerproducts.com
Contact: Marcela Palomar, senior marketing manager
P: +01 52 55 52246677
E: [email protected]

Televisa Consumer Products (TCP) is the team in charge of developing official products for Grupo Televisa's brands and characters. TCP capitalizes on nationally and internationally renowned properties, maintaining industry leadership and creating a solid licensing business via the development of a portfolio and multitarget consumer products. TCP creates strategic alliances with international companies to develop consumer products; it's an agent for major endeavors such as Nickelodeon. TCP is a division of Grupo Televisa, the world's largest Spanish-speaking media conglomerate.
Thailand Department of Intellectual Properties
www.ipthailand.go.th
Contact: Lak Taechawanchai, vice chairman of Thai Digital Entertainment Content Federation
P: 662-9384946
E: [email protected]
Don't miss this opportunity to see contents from Southeast Asia such as The Monster and the Maiden, Echo Planet, Sheldon, Ugly Gung-fu ST, Yak-The Giant King and last but not least, Muaythai iGLA, a full-blown digital content project.
The Licensing Shop
www.thelicensingshop.com
Contact: Steve Fowler, president
P: 416-322-7300
E: [email protected]

The Licensing Shop is a global brand licensing agency specializing in the strategic development of consumer products based on entertainment, celebrity, lifestyle and fashion brands. It represents or consults for clients such as Sesame Workshop, CBS Consumer Products, Moose Toys, Harley Pasternak, 9 Story Entertainment, Skechers and Earthbound, among others.
GLOBAL PARTNER: Toei Animation
www.toei-anim.com
Contact: Viviana Reyes, assistant manager P: 310-996-2250
E: [email protected]
Toei Animation is the largest animation company in Tokyo, and has produced many celebrated works ranging from feature films to TV series such as Dragon Ball, Sailor Moon, Digimon, Saint Seiya, One Piece and more. With an eye on the global market, Toei Animation is focusing its efforts in the company's Paris, Shanghai, Hong Kong and Los Angeles offices. The main business operations of international division in Tokyo and its affiliate companies include film licensing in all media and merging platforms, merchandise licensing and co-productions with local establishments.
The Toon Studio of Beverly Hills
www.thetoonstudio.com
P: 310-859-3536

Toon Studio is your fairy tale headquarters for one of the largest selections of Snow White, Tinker Bell, Cinderella, Peter Pan, Sleeping Beauty and other iconic characters to super charge your brands. From vintage, to classic, zombie and even teenage renditions, Toon Studio of Beverly Hills is your source of iconic, evergreen characters.
The Topps Company
www.topps.com
The Topps Company is a leading marketer of trading cards, collectibles and distinctive confectionery. As a licensee, Topps produces trading cards and collectibles for such entertainment brands as Star Wars, Skylanders and WWE, plus major league sports including MLB, NFL, MLS and UFC. As a licensor, Topps is the holder of such diverse brands as Bazooka Joe, Ring Pop, Garbage Pail Kids, BattleTech and Mars Attacks.
GLOBAL PARTNER: Twentieth Century Fox Consumer Products
www.foxconsumerproducts.com
E: [email protected]

A recognized industry leader, Twentieth Century Fox Consumer Products licenses and markets properties worldwide on behalf of Twentieth Century Fox Film Corporation, Twentieth Television and Fox Broadcasting Company, as well as third party lines. The division is aligned with Twentieth Century Fox Television, one of the top suppliers of primetime entertainment programming to the broadcast networks.
GLOBAL PARTNER: Ubisoft Entertainment
www.ubisoft.com
Ubisoft is always on the lookout for new ways to push back the boundaries of creativity and innovation. Beyond simple games, Ubisoft strives to create immersive and engaging creative worlds that not only offer moments of pure fun, escapism and adventure, but also opportunities for learning and self-discovery.
Ugly Doll/Pretty Ugly
www.uglydolls.com
Contact: Alita Friedman, partner and chief brand officer
P: 908-620-0931
E: [email protected]

The ubiquitous UGLYDOLL brand designed by artists David Horvath and Sun-Min Kim is distinguished by a unique aesthetic and voice defining "ugly"' as distinctive, different and beautiful. A worldwide licensing program is underway for all categories of merchandise. Universal Studio's Illumination Entertainment is producing an animated feature film featuring the award-winning characters.
United ERP
www.unitederp.com
Contact: Fanny Fishbein, business development manager
P: 201-567-6315
E: [email protected]
United ERP is a Microsoft partner specializing in royalty management and accounting software solutions for licensees, licensors, and licensing agencies in the areas of entertainment, publishing and merchandising. Its comprehensive solutions provide companies with the flexibility and scalability to fully leverage their intellectual property assets.
GLOBAL PARTNER: Universal Partnerships & Licensing
www.universalstudios.com
Contact: Cindy Chang, senior vice president and general manager
P: 818-777-2067
E: [email protected]

Universal brings an impressive slate of properties to this year's Licensing Expo. July 2013's Despicable Me 2 is an all-new animated adventure featuring Gru and his vast army of Minions that has attracted licensing partnerships with Thinkway, Hasbro and Gameloft. Coming Dec. 19, 2014, is the spin-off of the same phenomenally successful franchise, Minions, featuring the voice talent of Oscar winner Sandra Bullock. On June 13, 2014, Universal will release the long awaited next installment of Steven Spielberg's groundbreaking film series, Jurassic Park 4. Spielberg returns to produce the epic action-adventure that will be shot in state-of-the-art 3D.
GLOBAL PARTNER: VIZ Media
www.viz.com
Contact: Jane Lui, publicity and events manager
P: 415-546-7073
E: [email protected]
For over 25 years, VIZ Media has been pioneering new paths in publishing, animation and entertainment licensing of Japanese content in North America. VIZ Media's blockbuster properties, including Naruto, Bleach, Inuyasha, Death Note and Vampire Night, are available in a variety of consumer products for audiences of all ages.
GLOBAL PARTNER: Warner Bros. Consumer Products
www.warnerbros.com
Contact: Janice Aguilar-Herrero, director, worldwide public relations
P: 818-954-7980
E: [email protected]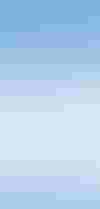 Warner Bros. Consumer Products, a Warner Bros. Entertainment Company, is one of the leading licensing and retail merchandising organizations in the world.
World Editors/Piegrande
www.condorito.com
Contact: Pablo Bize, general manager, Piegrande
P: +56-2-22332866
E: [email protected]
World Editors is a publishing company based in Chile and owner of Condorito. Piegrande is the licensing agent in Chile and the Latin America southern cone. Content One, based in Canada, is the worldwide master agent for Condorito and is represented by Rodrigo Piza in the U.S., Mexico and Central America.
GLOBAL PARTNER: World Wrestling Entertainment
www.wwe.com
Contact: Jess Richardson, senior director, domestic licensing
P: 203-352-8600
E: [email protected]
WWE is a diverse multi-platform sports entertainment brand. WWE currently has four weekly television shows including "Monday Night Raw," "Friday Night SmackDown," "Main Event" and "Saturday Morning Slam." In 2012, WWE held 12 pay-per-view events along with over 300 additional live events worldwide. In 2012, WWE was the No. 2 action figure brand in North America. WWE also released over 25 new DVD titles. WWE's TV programming, live events and extensive home video collection has helped propel the brand to nearly $1 billion in consumer products sales.
Zappar
www.zappar.com
Contact: Caspar Thykier, managing director
P: +44 7702 161754
E: [email protected]
Zappar is a world leader in AR-enabled product and entertainment experiences on handheld devices. Using its own proprietary technology Zappar works with leading brands, license partners and retailers to produce innovative, customizable solutions. For more information visit www.zappar.com or download the free Zappar App from iTunes or Google Play.
Zinkia Entertainment
www.zinkia.com
Contact: Otilia Martinez-Almeida
P: +0034915240365
E: [email protected]
Zinkia is a Spanish company based in Madrid with offices in China. It specializes in the creation and management of entertainment properties for today's global marketplace. Primary focus is the development and production of content for all media platforms. Zinkia is the exclusive worldwide licensor of global brand sensation Pocoyo, one of world's most successful animation productions.
GLOBAL PARTNER: Zodiak Rights
www.zodiakrights.com
Contact: Nicola Hermann
E: [email protected]
Zodiak Rights is the international distribution and rights exploitation arm of Zodiak Media. Operating out of London, Paris and Los Angeles, the company is a market leader in the worldwide distribution of television and home entertainment programming across all platforms. It also has a fully-fledged merchandising and licensing arm and digital exploitation team.
FACTORY INNOVATION ZONE
Kayford Holdings
Contact: Thomas Dausel
P: 85231706808
E: [email protected]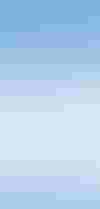 Kayford Holdings is a Hong Kong-based company specializing in sourcing and manufacturing in Asia with its own factories and a wide network of manufacturers. Additionally, it acts as a licensee with such licenses like Ice Age, Asterix, Raving Rabbids and FIFA World Cup 2014 Brazil.
Paradigm Industries
www.paradigmindustries.net
Contact: Jung Park, sales and development
P: 213-268-5884
E: [email protected]
Paradigm Industries has been offering unique wet processes on tops and bottoms for the American fashion industry since 2001. It specializes in many unique wet processes: tie dye, mineral wash, sanding, grinding, dip dye, hand paint, and whatever your creative mind desires. It has the capacity to process more than 50,000 garments per day.
Play Visions
www.playvisions.com
Contact: Mark Chernick, chief executive officer
P: 425-482-2836
E: [email protected]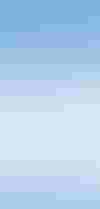 Play Visions is an highly inovative company who is alway striving to develop new and exciting items to dazzle the ever changing toy industry.
ShiningHub.com
www.shininghub.com
Contact: Bert Ma, manager
P: +86-571-88396796-8027
E: [email protected]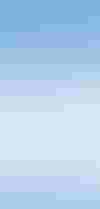 As a reputable third-party service provider specialized in apparel and textile industry, ShiningHub provides one stop solutions for your business in China. And now with its new company ShiningStyle, it can help your fashion business in China, from the design floor to the retail floor.
FASHION
ABS by Allen Schwartz
www.absstyle.com
Contact: Janice Carpio, executive vice president, sales
P: 213-895-4400
E: [email protected]
After 30 years, ABS by Allen Schwartz continues to be one of the most exciting contemporary lifestyle brands through its own manufacturing and licensing opportunities. Its affordable luxury looks can take you from fashion denim to wedding dresses and everywhere in between. ABS looks are complemented by fine accessories, such as footwear, handbags and jewelry.
And1
www.and1.com
Founded in 1993, AND1 is a preeminent street basketball brand. Its shoes, apparel and accessories can be found on all four corners of the planet, but mostly on the bodies of today's (and tomorrow's) legends of the game.
Authentic Brands Group
www.abg-nyc.com
P: 212-760-2410
Authentic Brands Group, in partnership with Leonard Green & Partners, is an intellectual property corporation with a mandate to acquire, manage and build long-term value in prominent consumer brands. ABG's mission is to further enhance brand equity through partnering with best-in-class licensees and direct-to-retail partnerships in apparel, sporting goods, action sports, home, celebrity, entertainment and consumer electronics.
The Brand Liaison
www.TheBrandLiaison.com
Contact: Steven Heller
P: 855-843-5424
E: [email protected]
The Brand Liaison is a boutique licensing, brand extension and brand management agency focused on creating lucrative revenue streams for its clients through licensing, strategic partnerships and other brand extension programs. Representing both licensors and licensees, it works closely with its clients to ensure that brand extension activities complement the strategic goals and objectives of its clients.
Cherokee
www.thecherokeegroup.com
Contact: Sharie Van Gilder, senior regional director
P: 818-908-9868
E: [email protected]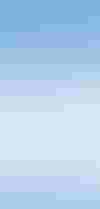 Cherokee is a global marketer and manager of a portfolio of fashion and lifestyle brands it owns and represents in multiple consumer product categories. The company has license agreements with premier retailers and manufacturers in over 40 countries including Target stores, Tesco, RT-Mart, Pick 'n Pay, Falabella, Arvind Mills, Shufersal, Comercial Mexicana, Eroski, Nishimatsuya, Magnit, Landmark Group's Max stores and the TJX companies.
Crocs
www.crocs.com
Contact: Matt Lafone, senior director of kid's footwear, licensing
P: 303-848-7061
E: [email protected]
A world leader in innovative casual footwear for men, women and children, Crocs offers several distinct shoe collections with more than 250 styles to suit every lifestyle. Crocs footwear provides profound comfort and support for any occasion and every season.
Defiance USA
www.defianceusa.com
Contact: Lena Hermansson, president and director of design
P: 213-744 9200
E: [email protected]
Defiance Licensing Group owner Christopher Wicks'companies have licensed such iconic brands as Body Glove, LA Gear, Ocean Pacific and Hang 10 and created brands around Fender Guitars, Jimi Hendrix, Lennon and McCartney & John Lennon. The company is licensing its other brands such as Da Vinci, Xisses and Rock and Roll Religion, and representing Lennon & McCartney.
Fight Like a Girl
www.signifypink.com
Contact: Janni Jensen, international marketing executive
P: 515-232-6997
E: [email protected]
Fight Like a Girl by SignifyPink is a brand designed to empower women in the fight against breast cancer. The Fight Like a Girl by SignifyPink brand helps to support research and spread awareness, and can be applied to virtually any item from apparel and gift to home interior products.
Gecko Hawaii/Dinopack/Big Movers
www.geckohawaii.com
P: 510-773-8700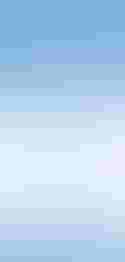 The Original Gecko. Beach lifestyle brand since 1979 with t-shirts, board shorts, swimwear, beach pants, sandals, auto accessories, skateboards, helmets and surfboards.
kathy ireland Worldwide
www.kathyireland.com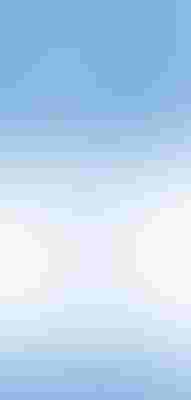 Kathy Ireland, is CEO and chief designer of kathy ireland Worldwide, a design and marketing firm. Forbes Magazine reports as a "$2 billion dollar business model." License! Global Magazine named kiWW the 25th most powerfully licensed brand globally in 2012. kiWW offers designs in fashion, weddings, home, office and more.
Lifestyle Licensing International
www.lifestylelicensing.com
Contact: Dean Berko, president
P: 808-394-0438
E: [email protected]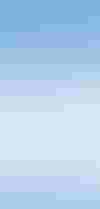 The extraordinary growth and success of their handful of properties has made Lifestyle Licensing International one of the world's leading licensing agencies for lifestyle brand development. Their featured property, Pampered Girls, is a lifestyle fashion brand designed to appeal to girls and youthful women of all ages. Pampered Girls is powered by over 50 licensees and strategic partners including an expanding chain of over 70 retail boutiques and two stand alone flagship retails stores.
Longboard
www.norprotex.com
Contact: Laurent Daniel, export manager
P: +33 490 316 244
E: [email protected]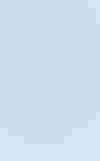 Longboard is a young brand well known for its accessibility and its uniqueness and was designed for guys and girls searching for freedom. Same place but different sport: Ruckfield. Represented by worldwide rugby icon Sébastien Chabal, Ruckfield is a casual sportswear chic brand created for men searching quality products.
Nat Nast
www.natnast.com
Contact: Sam Haddad, licensing manager
P: 212-575-1186
E: [email protected]
The Nat Nast Company is credited with designing the original bowling shirt with "action back" to allow greater comfort and arm movement. While a lot has changed over the years, the company's core values have not. Nat Nast's attention to detail, emphasis on quality, and appreciation for the finer things in life still live on today.
One Sexy Biker Chick
www.onesexybikerchick.com
Contact: Inessa Hansen, president
P: 612-695-4299
E: [email protected] Onesexybikerchick offers motorcycle and lifestyle designs for licensing in apparel, accessories, cosmetics, footwear, fragrance, travel accessories, home décor and food and beverage. Sexy and Sassy, it designs fashion forward and functional apparel that has created a strong following in the women motorcyclist niche.
Rebel Girl/American Rebel
www.RebelGirl.com
Contact: Cher Bell, president
P: 586-786-0300
E: [email protected]

GOT REBEL? Bradford Exchange, Hamilton Collection, Harley Davidson and Trim Fit does! Rebel Girl and American Rebel continue to show their rebel souls designing for the bold and edgy of the motorcycle and rock n' roll industry. Creating art with attitude.
Skechers USA
www.skechers.com
Contact: Steve Mandel, director of global brand licensing
P: 310-318-3100
E: [email protected]
Skechers USA, an award-winning global leader in the lifestyle footwear industry, designs, develops and markets lifestyle footwear that appeals to trend savvy men women and children.
Tish & Snooky's Manic Panic
www.manicpanic.com
Contact: Meghan Gearino, executive assistant
P: 718-937-6055
E: [email protected] Tish & Snooky's Manic Panic NYC has grown from a small boutique into a hair color and cosmetics sensation. Worn by rock stars and celebrities alike and featured in endless fashion magazines, it's hard to escape the hair color craze that Manic Panic made popular.
Tracy Anderson
www.tracyandersonmethod.com
Contact: Tracie Reynolds, director of operations
P: 224-358-4998
E: [email protected] The Tracy Anderson brand houses the largest bank of fitness content researched and created by Tracy Anderson, innovations in custom machinery and equipment, state-of-the-art exercise studios, and customized DVD fitness programs. Founded in 1998, the brand provides people with the tools they need for living a fit and healthy lifestyle.
Von Dutch
www.vondutch.com
P: 310-859-8044
Von Dutch is a lifestyle brand inspired by the founding father of "Kustom Kulture," Kenneth Howard. Based on all things motorcycle, Americana and kustom car kulture, Von Dutch is a recognized brand globally by fans and consumers alike, as an American Original. The Von Dutch brand has licensees in the U.S., Thailand, Philippines, China, Hong Kong, Taiwan, Italy, Brazil, and America.
wize&ope
www.wizeandope.com
Contact: Victor Louzon, brand manager
P: + 33 1 45 54 03 86
E: [email protected]
wize&ope was created on Earth, Paris, France. The brand started three years ago and is selling its products around the world. Its main product categories are watches, music headphones and sunglasses.
XCVI
www.xcvi.com
Contact: Daniela Zeltzer, vice president, marketing
P: 213.749.2661
E: [email protected]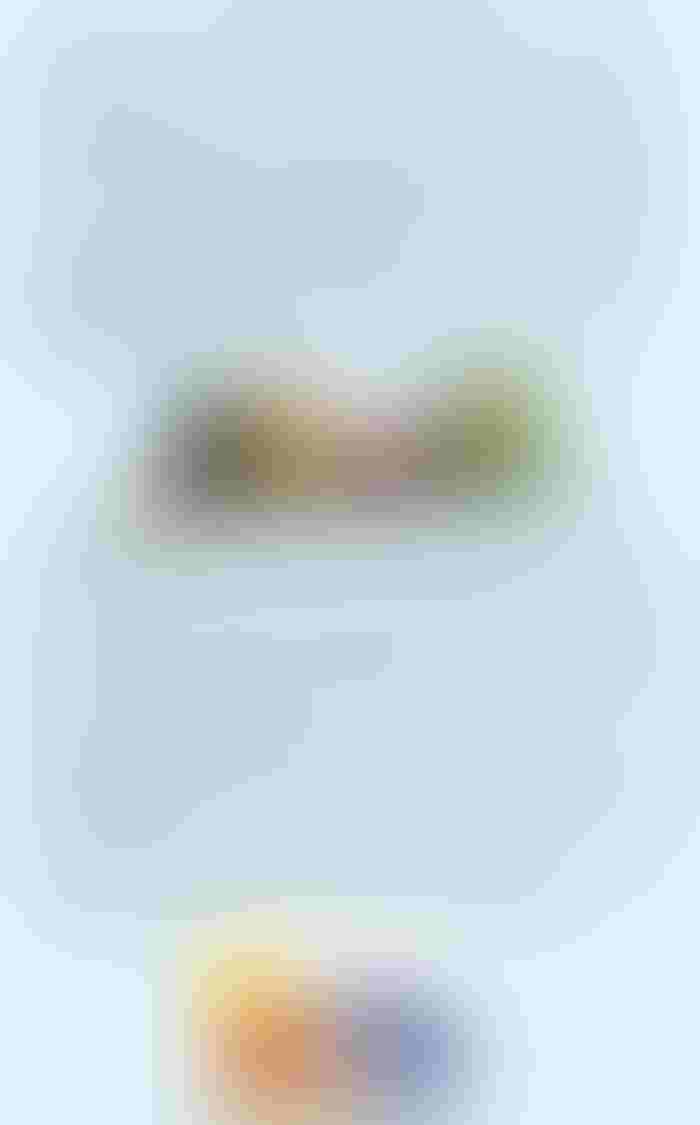 California-based lifestyle brand established in 1996. Current retail partners include Bloomingdales, Nordstrom, Neiman Marcus, Saks 5th Ave and Dillards. The versatility of the fabrics used and the thoughtful styling, fit and detail in the garments flatter a broad spectrum of body types. Current retail shops in three malls; expanding into five locations by the end of the year.
*Global Partners are current as of April 2, 2013.
Subscribe and receive the latest news from the industry Article
Join 62,000+ members. Yes, it's completely free.
You May Also Like
---