10 Min with Steve Manners of WildBrain
10 Min with Steve Manners of WildBrain
Steve Manners, vice president business development, WildBrain CPLG and WildBrain Spark, chats with License Global in this exclusive interview.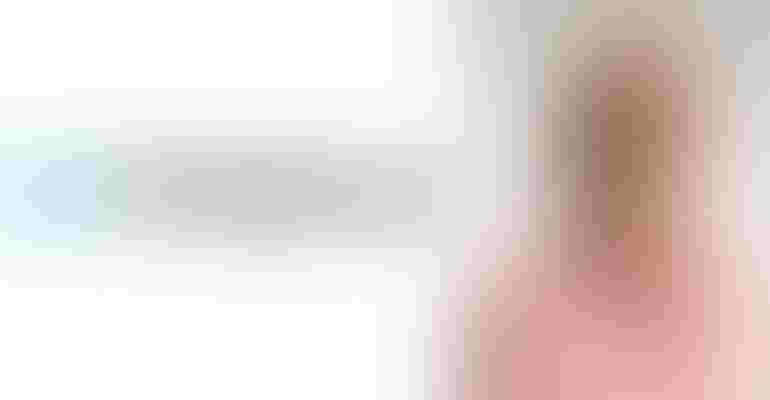 As Festival of Licensing kicks off, speakers and exhibitors are gearing up for the biggest licensing event of the year.
Steve Manners, vice president business development, WildBrain CPLG and WildBrain Spark, is speaking at Licensing Leadership Summit.
WildBrain is exhibiting at Festival of Licensing, the month-long virtual celebration of the global licensing industry, which takes place online Oct. 6-29. It's free to register and attend via 
www.festivaloflicensing.com
.
In this exclusive interview, Manners chats with License Global about all things licensing, his upcoming session at Licensing Leadership Summit and more.
License Global: For those who don't already know who you are, who are you and how do you fit into the licensing industry? 
Manners:  I'm Steve Manners, vice president business development, WildBrain CPLG and WildBrain Spark.  I've worked within the licensing industry for over 30 years, both as an agent and licensor, and now at leading consumer products licensing agency, WildBrain CPLG. Since the beginning of this year, my role has also encompassed working on our combined offering with WildBrain Spark – our digital network that builds brands through the management and creation of preschool and children's entertainment content on platforms such as YouTube, Amazon Video Direct and ROKU.
Many of our licensors are increasingly looking to find new ways to engage with consumers, and WildBrain Spark offers the perfect digital solution to amplify a brand's online presence. In addition, there are some incredible properties that WildBrain Spark is developing content for in the digital space that we believe will have consumer products potential, so I'm also looking for those opportunities for WildBrain CPLG.
What do you hope people who listen to your speech at Licensing Leadership Summit get out of it?
We are very aware that digital platforms are relatively new compared to linear broadcast, and some of the facts and figures can be a little mind boggling! But YouTube is where kids are increasingly finding their favorite content, and it offers a multitude of brand building options. We hope to offer invaluable insights on understanding this space, how it engages kids and families and can drive consumer products and new revenue opportunities. 
Many licensees and retailers understand linear TV and ratings but are very uncertain about information from the digital space, and we want to take the "fear factor" away and give people confidence in opportunities emanating from YouTube and others. 
What separates WildBrain CPLG from other licensing agencies and what do you contribute to your success?
WildBrain CPLG has never been a company to stand still, as can be seen from our expansion into new territories over the past few years, including the Nordics, CEE, MENA, Greece, Turkey, Russia and North America from a strong European base.
Additionally as part of the WildBrain group, we can offer a full approach to brand management and monetization and we are also in a unique position to assist our licensors with content development plans, whether short or long-form, distribution and engaging with the appropriate audience through an always-on approach and specific content that excites, engages, and develops a closer relationship with the consumer that will help drive sales of product. 
What is the current biggest trend of industry disruption that you see due to the pandemic, and what's the biggest industry disruption you see on the horizon that would have happened regardless?
Obviously, as everywhere, the licensing and retail industries are seeing the impact of COVID-19 and there will be longer-term effects from the continued uncertainty – the delay of tentpole movie releases for example and lack of footfall on the high street and in shopping centers.
Already we were seeing more of a move to online and the need to stay home has accelerated what was already significant growth in the AVOD and SVOD space.  Looking forward, trends that are signposting the biggest industry disruption will still gather pace and remain unaffected, if not augmented by the pandemic, such as e-commerce and the growth of gaming and interactive as a consumer products opportunity.
What advice would you give yourself if you could go back to the beginning of your career, and what advice would you give newcomers now?
Being an agent is not inferior to being a licensor – they both have their advantages and disadvantages – it's a team business.  Embrace new technology and be an early adopter! For newcomers – this is a fantastic industry, take time to learn, be patient and enjoy all that the industry can offer. It's a people led business, with great imagination and innovation.
What do you see as the most beneficial habit those in the licensing industry should implement while working from home or at an emptier office?
Enjoy the extra time not spent travelling! But be disciplined about diary planning - just because you're at home at 8PM, does not mean you have to be on a video call!
Want to learn more? This company is an exhibitor at Festival of Licensing. For more news like this or to experience the event, click here.
Subscribe and receive the latest news from the industry Article
Join 62,000+ members. Yes, it's completely free.
You May Also Like
---