Smiley's Contagious Message
Smiley's Contagious Message
The Smiley Company has introduced a new ad campaign, app and updated website to bring its positive product and message to the masses.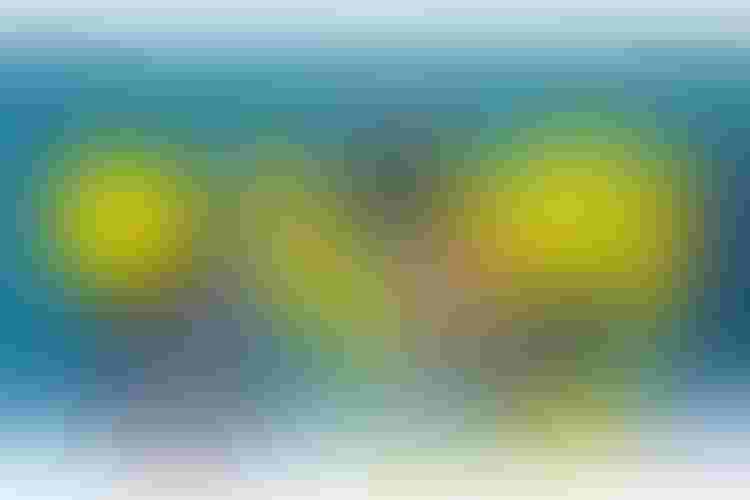 Smiley Company is supporting its pop culture icon with a recently launched integrated TV and YouTube brand awareness campaign designed to communicate the brand's lifestyle position directly to consumers.
"With this campaign, we want to send a very clear message to consumers that we are the original Smiley brand and our new slogan 'With Smiley you're styley' reinforces our position as the original, cool and stylish brand," says Nicolas Loufrani, chief executive officer, The Smiley Company.
Loufrani says Smiley aims to boost brand awareness and the demand for Smiley products and attract young customers and fans who may not be aware of the brand's decades-long heritage.
"Ultimately, our aim is to increase the sales of all Smiley products at retail, drive revenues for our partners, but we also want to provoke people to enjoy life and make everything a little bit more fun through Smiley, something we've done for nearly 50 years," says Loufrani.
The new campaign is designed with fun in mind and includes a TV and social media component, says Loufrani. Smiley Company is also launching a new app as part of the campaign. "
The campaign is a celebration of positivity and creativity," says Loufrani.
The new integrated advertising campaign began rollout in September in France with TV ads tied to major apparel launches at retail including C&A, La Halle, Orchestra, IKKS, Zara Kids and Mango Kids. The campaign will then roll out in in Germany, Benelux, Italy, Spain and U.K. markets over the coming months."We're taking a strategic approach to how and when we launch this campaign, targeting territories aligned to major launches for the brand," says Loufrani. "We also expect a halo effect from this campaign to impact the sales of school supplies, toys, food, home and publishing."
The brand has been growing its partnerships with leading high-street fashion retailers over the past few years for children's collections that have connected with both parents and kids. For back-to-school 2018, Smiley Company's in-house fashion design team worked with its retailer partners to design targeted children's collections.
To maximize the campaign concept for in-store retail promotion, the company has created a point-of-sale tool kit tied to the campaign that includes print-ready files for strut cards, stickers, vinyls, box headers and shop window display concepts.
"We are currently activating the campaign across 300 stores with Orchestra, which features our POS campaign on a new mobile app," says Loufrani. "Our retail partners get to bring this new Smiley experience to life at real world touchpoints through a range of activations from apps and games through to POS and window displays. Meanwhile, our advertising campaigns will be influencing the customers' brand allegiances at home.
The campaign aims to immerse our customers in a range of experiences both digitally and at retail that will engage all their senses and create a lasting impact on their memory and purchasing decisions.
"Three ads, slated for a six-week run, began broadcasting in August on TF1, Gulli, Boing, Cartoon Network, Boomerang, Teletoon+, Nickelodeon, Nickelodeon 4Teen, Channel J, NRJ12 and C Star, and were developed in partnership with the award-winning creative Agence Business. "The ad brings a community of young creators together from across Europe and shows them dancing in the Paris sunshine, backed by a catchy remix of a familiar children's song. It's bold, fun and bursting with energy. It's an ad made for kids, by kids," says Loufrani.
U-Dox, which works with leading fashion brands including Adidas, Vans and Y3, developed a new "Smiley-O-Meter" app for the campaign. The app provides a fun digital experience designed to intuitively read the emotions of the viewer. In addition to playing a selection of entertaining Smiley content, the "Smiley-O-Meter" tracks users' facial reactions and assigns them a Smiley score. A shareable GIF showing their response, captured as their score, is revealed and can be shared with friends. This website function will be accessible on Android and iOS and promoted across all the brand and selected partners' channels.
"Not only is the 'Smiley-O-Meter' fun to use, it has high viral value and is easy to share on multiple devices," says Loufrani. The campaign also focuses on top European influencers, including French brothers Neo and Swan, who have more than 2.5 million subscribers on YouTube. One long-format and three short-format films were broadcasted on YouTube in partnership with Disney, Facebook and Instagram.
"Influencers used footage from their two-day Smiley shoot in Paris to create content that is seen by their millions of subscribers," says Loufrani.Smiley Company has also refreshed and re-launched its Smiley.com website (accessible on Android and iOS and promoted across all the brand and selected partners' channels). It will include a visual makeover, the introduction of new personalization elements such as the "Smiley-O-Meter," new Smiley emoticons, a Smiley News channel and a dedicated shopping section promoting a selection of curated Smiley partners' products, including a new Smiley Beauty range from Eternal Optical and Perfumery from China.
"The Smiley News channel is a really important new approach for us, allowing us to reinforce our message of happiness through real-life projects that are bringing real smiles to people in need," says Loufrani.
The company's corporate social responsibility work with UP movement, which Loufrani says is a commitment to adapting Smiley's original message from 1972 to today's world, will be featured on the channel allowing consumers to connect the brand with its commitment to doing good.
"Good news is about the people doing good things," he says. "This project allows us to send a message to our licensed partners and retailers that working with Smiley is positive for your image, aligning you with a new world where giving back will become the norm."
Subscribe and receive the latest news from the industry Article
Join 62,000+ members. Yes, it's completely free.
You May Also Like
---