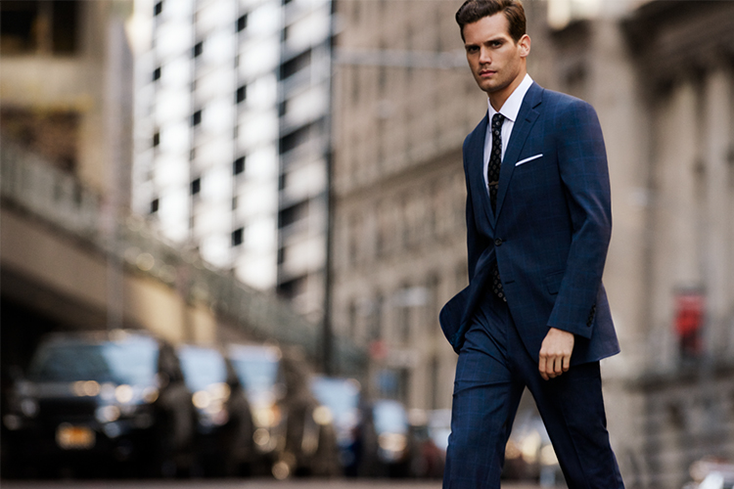 With MAGIC Marketplace taking place this month in Las Vegas, Nev., it seems apropos to focus on the major changes taking place among fashion and apparel brands, and how these changes will influence the licensing marketplace.
The fashion landscape is best described as being in crisis. The crisis is threefold. First, traditional mid-tier brick-and-mortar department stores that sell fashion are suffering significant customer loss. (30 percent of all U.S. apparel and accessories sales in 2018 are online purchases.) Second, social media users have become major influencers of fashion, which has changed the dynamic of the designer as an influencer. Lastly, fast fashion has become much more acceptable to consumers.
And these three factors are causing the seismic shifts.
Both the first and the third scenarios are intertwined. A current example is Marks & Spencer, one of the U.K.'s largest and best selling apparel retailers, and who is now set to close 100 stores by 2020. M&S will soon be eclipsed in
sales by Primark, the fast fashion chain.
Then, in the U.S., Hudson's Bay Company announced in June that it was closing 10 of its 50 stores in the U.S. including the Lord & Taylor flagship store on New York's Fifth Avenue.
An example of the influencer power is the streetwear brand Supreme. At this year's CFDA Fashion Awards held this past June in Brooklyn, New York, the Men's Fashion Designer of the Year award went to James Jebbia, founder of Supreme, which is known mostly for its scarcity of products that are worn by the coolest of the cool. Supreme's designs are not revolutionary or edgy in the least, it is simply that their products are considered cool and hard to find, which translates into "must haves" for those who follow the brand and its influencers on social media.
Fashion Acquisitions Keep Piling Up
One can make the argument that successful brands are vital to the fashion industry and can be leveraged to realize value when a business is in financial distress. Brand value can exist in a multitude of (and sometimes hidden) places. For example, a customer database, an inactive domain name, a trademark registration or an archive of design material.
Arguably, 2018 has seen more fashion and apparel brands change hands than any other year in recorded history. Here are a few of the major ones that have the most effect on licensing.
Last month, Authentic Brands Group acquired the Nine West and Bandolino brands. This has increased ABG's footwear business to more than $2 billion in global retail sales, which positions ABG as a leader in fashion footwear and brings its licensed brand portfolio to nearly $8 billion.
On the heels of the ABG acquisitions, Global Brands Group (a Li & Fung spinoff) is selling off its licensed portfolio business to Differential Brands Group, owner of the Hudson Jeans, Robert Graham and Swims brands.
The questions being asked by the licensing industry are: did GBG acquire too much, too fast and then have difficulty managing and monetizing the business? And how will Differential Brands separate its management of all of these disparate brands?
Immediately following the DBG announcement in June, Randa Accessories announced its intention to acquire Perry Ellis International, owner of such bellwether brands as Perry Ellis, Original Penguin by Munsingwear, Laundry by Shelli Segal and many more. This was an unsolicited bid for Perry Ellis International by a licensee, while the founder of Perry Ellis, George Feldenkreis, was in the process of trying to take the company private.
As if all of this activity was not enough to keep tongues wagging, Iconix Brands announced the unexpected departure of John Hough, chief executive officer. Iconix was one of the pioneers of the brand licensing management firms, with mostly direct-to-retail deals. Since the forced departure of its founder Neil Cole and the continuing loss of significant retail support for its brands, the stock has gone from $40 to below $1 dollar a share.
While all these deals were taking place, Sequential Brands Group announced that Karen Castellano, formerly of G-III Apparel Group, had joined as president of their fashion group. Sequential owns apparel and lifestyle brands such as Martha Stewart, Ellen Tracy, Jessica Simpson, Emeril Lagasse and Joe's just to name a few.
Coincidently, the chairman of the board of both Differential Brands and Sequential is William Sweedler. It's clear that Sweedler and his financial backers see the value in buying up financially distressed fashion businesses.
There is one thing that all of these companies going through changes and acquisitions have in common: they each represent established brands that have performed well at retail for decades. But the question is: can these brand holding companies continue to keep these mature brands relevant for Millennials and Gen Z and can they make the successful transition to e-commerce?
Read more about:
Subscribe and receive the latest news from the industry.
Join 62,000+ members. Yes, it's completely free.
You May Also Like
Loading..