'Gigantosaurus' is Poised to Reign
'Gigantosaurus' is Poised to Reign
Paris-based Cyber Group Studios is bracing itself for the "perfect storm" of success with the launch of its new CGI-animated series "Gigantosaurus."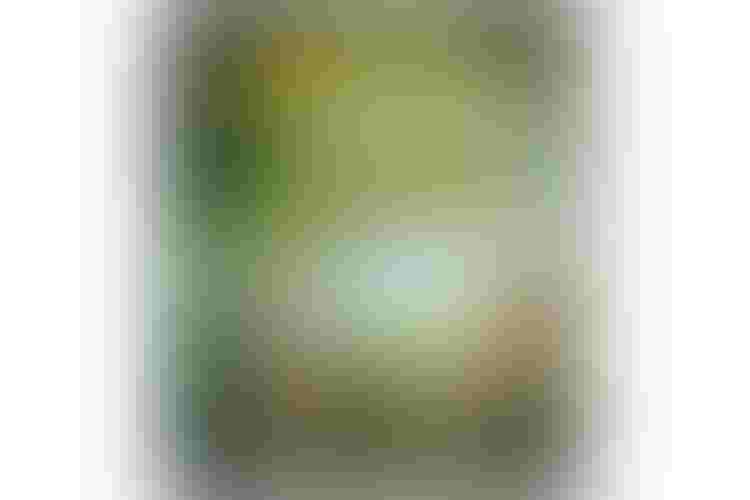 Based on a book of the same title by best-selling author Jonny Duddle, "Gigantosaurus" follows four young, inquisitive dinosaurs–Rocky, Bill, Tiny and Mazu–who bravely explore their prehistoric world while dreading the possibility of running into Gigantosaurus, the big bad monstrous dinosaur they fear. The young dinosaurs work as a group and heroically tackle obstacles and overcome their fears–a theme Cyber Group Studios expects will resonate with young, curious viewers.
"'Gigantosaurus' is the most important brand that our company has had to-date," says Richard Goldsmith, presiden t and chief executive officer, Cyber Group Studios. "We as a company recognize that this is the first opportunity we have had to truly have a global brand." And there's good reason for Goldsmith's optimism. The series is already resonating with licensees.
The comedy-adventure has already landed a significant master toy partnership, an impressive publishing partnership and a host of broadcast deals in key markets–and it hasn't even premiered yet.
"Gigantosaurus," which world premieres at MIPJunior on Oct. 13, has secured Jakks Pacific as its worldwide master toy partner. Cyber Group Studios has also inked a master publishing deal with Templar Publishing, a natural fit considering Templar published the original children's book by Duddle.
Part of the reason the property is so well-received is its visual appeal, according to Goldsmith. These dinosaurs don't look like the typical animated dinosaurs we've seen in other animated series in the past.
"I was pitching 'Gigantosaurus' to a major toy company, and one of the heads of the toy company stopped the meeting and said, 'Wait a minute. Are they real or what? They are beautiful! I've never seen dinosaurs that are so beautifully art directed,'" explains Goldsmith. "What you have is one of the most beautiful animated series that has been done for preschoolers for years mixed with these gorgeous characters and backgrounds and terrific storytelling that kids can relate to."
Cyber Group Studios' process in selecting its master toy partner began in Spring 2017.
"We started meeting with all the major toy companies to present the brand, and we had a wonderful response and multiple offers that we considered," says Goldsmith. "It was important to us that we had a company that had a global reach and a broad product line, which Jakks did. But what really brought us together was the enthusiasm of the Jakks team across the company for the brand. They were incredibly passionate in their presentations to us about why they would be a good fit and a good partner for Giganto."
Cyber Group worked on securing its deal with Jakks for more than a year and a half, according to Alexandra Algard-Mikanowski, international licensing and marketing director, Cyber Group Studios. Having a U.S. broadcaster on board was key to securing the deal with Jakks, which will include launching "Gigantosaurus"-branded figurines, playsets, costumes and plushes. The toy line by Jakks will launch in Q4 2019.
Besides toys, the first wave of deals, yet to be announced, will include apparel, sleepwear, bedding, games, home entertainment and live entertainment.
"Gigantosaurus"' expansive publishing program via Templar will launch in Q2 2019 and will include a whopping 40 titles over three years that will consist of storybooks, activity books, novelty books and board books.
To further promote the property, Cyber Group Studios has plans for a "Gigantosaurus" arena show or an elaborate theater show, as well as a 4D movie attraction and smaller tours geared toward museums, aquariums and zoos.
Season one of the series will launch on Disney Junior in 2019 and 2020, and Cyber Group Studios is in talks for season two, which would air in 2021. "Gigantosaurus" will be available on Netflix in Q4 2020 and 2021, and a feature film is being planned for 2021. Major broadcasters have also picked up the series, including Germany's Super RTL and France Télévisions.
The brand is represented around the world by a network of agents, including Licensing Street, which represents the IP in North America. Cyber Group Studios will handle the European market out of its Paris office, along with other key aspects of its licensing program.
And Cyber Group's robust licensing program is supported by the company's collaborative approach to working with partners.
"We have always been recognized as a highly professional group that is extremely conservative and realistic in its approach," says Goldsmith. "We always get feedback from these potential licensees and retailers that they appreciate that we understand the business, and we understand the risks and the complexities."
"We're great partners–we're very collaborative," Goldsmith continues. "We have great respect for people that know things better than us, and we have a great team that can comment on the creative and other aspects of things that are being produced for the consumer products program without being dictatorial. We like to listen more than we like to comment. So, Cyber Group Studios is a young company but really has long-term plans, and the only way we can fulfill that is to be smarter than and better partners than our competitors."
Cyber Group Studios also has the unique advantage of having a creative-focused executive team.
"Our success is rooted in the experience of our management team," says Goldsmith. "Most of our senior management came from Disney–that includes our chairman, our COO, myself, Alexandra [Algard-Mikanowski], who runs consumer products... Our company is literally creator led."
Goldsmith foresees "Gigantosaurus" ballooning into a truly global brand because of what he refers to as a "perfect storm" of elements that cement the brand's success: a solid series, a solid content-creation plan and a solid distribution plan.
"When you combine great creative and the perfect storm of content and distribution, we really think that we have something special," says Goldsmith.
Subscribe and receive the latest news from the industry Article
Join 62,000+ members. Yes, it's completely free.
You May Also Like
---