Reviving Retail: Glossier and Casper Discuss How They Did It
Reviving Retail: Glossier and Casper Discuss How They Did It
NORTH AMERICA–Is retail dead? It depends who you ask. For star makeup and skincare brand Glossier and the equally meteoric mattress company Casper, retail has simply undergone a revolution.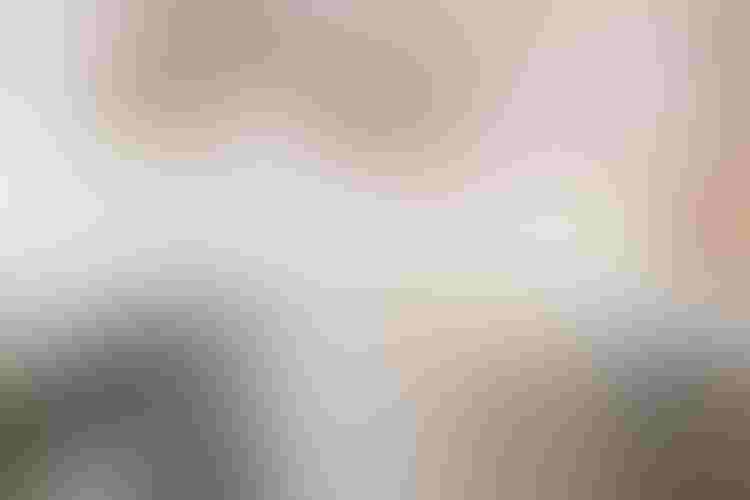 The National Retail Federation University Chapter at the New School hosted top talent from the country's leading startups to talk about the current state of retail.
NORTH AMERICA–Is retail dead? It depends who you ask. For star makeup and skincare brand Glossier and the equally meteoric mattress company Casper, retail has simply undergone a revolution.
While traditional retailers have struggled to adapt to new consumer behaviors, e-commerce and cultural shifts, the two brands exemplify the way that young companies have broken the proverbial fourth wall on retail in order to create more intimate, identity-driven and ultimately lucrative business models.
Casper launched in 2014 as a startup on a mission to provide better sleep and re-invent the drab mattress buying process, a practice Jeff Chaplin, the company's co-founder and head of product design compared to "used car shopping." In four years the company has sold upward of $200 million worth of mattresses, sheets, pillows and dog beds, and is valued at $750 million.
Recently, the company expanded past its iconic bed-in-a-box model into the direct-to-consumer business through Target, partnered with American Airlines for on-board sleep accessories and began publishing a sleep-centric publication, Wooly.
Meanwhile, former art student and Vogue staffer, Emily Weiss, created a blog, called Into the Gloss, in 2010 that profiled celebrities (including Kim Kardashian and makeup mogul Bobbi Brown) about life and beauty. In 2014, she launched Glossier, a makeup company that prioritized healthy skin and used information gathered on the blog to develop product. The brand has acquired a cult status, has a 10,000-person-plus waiting list for several of its products and shook up the overcrowded space through an inclusive and authentic approach to beauty. In February, the brand closed $52 million in fresh funding, bringing its investor total to $86 million in just four years.
Last week, on March 29 the National Retail Federation's University Chapter at the New School hosted a panel where Melanie Masarin, head of retail and offline experiences, Glossier, and Jeff Liu, director of retail, Casper, discussed the fate of retail and their company's ability to thrive in the modern marketplace. The panel was organized and moderated by Grant Plotkin, president, The National Retail Federation Student Association at The New School.
On the challenges facing retail:
"The death of retail is overblown, 90 percent of transactions still happen offline," offered Liu.
In respect to occupancy rates, Liu also pointed toward poor management. He also cited underestimated retail costs for the downfall of traditional retailers.
Meanwhile, Masarin highlighted the industry's long-standing assumption that any product a retailer released would sell and that products should be rolled out in the same way irrespective of the market.
On authenticity and brand loyalty:
Both Glossier and Casper have been successful in developing an authentic voice and have attracted loyal customers as a result. Glossier, for example, adapted the funny, honest and introspective tone of Into the Gloss and channeled it into quippy ads. Casper, meanwhile, spoke to young mattress owners, whose beds were more than resting places and engaged them with humorous cartoons, web content and creative copy.
"We want people to see themselves in the brand. We talk about it, our sales associates talk, we're all actively trying to solve the problem," says Liu, who also suggested that stores work on funneling their unique voice from the top to the bottom.
"There is no secret recipe, it came from the authentic voice Emily [Weiss] and the followers who were fond on her blog," added Masarin. "There was an affinity toward the product, not just a transaction between the customer and brand."
On pop-ups:
According to Liu, the intimate nature of sleep necessitated pop-ups. For two summers, the company traveled around in branded RVs and invited people to register for naps, and thousands of consumers responded.
"For us, there was something powerful about the idea of home and sleep, so our stores leveraged that, and we people found our stores disarming and approachable, we also had nap mobiles," says Liu.
Recently, the company constructed a life-size bird house in San Francisco to drive its nesting concept home.
"It was unexpected, and people came in who had never heard of us because they were curious," says Liu.
Glossier also approached pop-ups with community and customization in mind. In San Francisco, the company launched a fried chicken sandwich shop, while a pop-up took place in a leafy townhouse in London.
"We imagined the product as a person and wanted it to be immersive, like the feeling you get when your transported by a fragrance," says Masarin. "It wasn't self-service, we wanted it to be brand forward and to create a third dimension"
Adding the pop-ups gave the e-retailers the opportunity to meet their consumers where they were at, replicate the settings of their everyday lives and let them experience the company's cosmetics in ways they could not online.
On store design and packaging:
Casper gained internet fame through its bed in a box design which made it easy to carry for urbanites and became the brands signature.
"You need to approach it with the question: 'What am I trying to solve for in the moment,'" says Liu. "That applies to packaging and to store concepts. When you walk in what does it smell like? Where is the mattress positioned?"
On the other hand, Glossier has driven home its messages over youth, feminism and sister with its use of pinks and reds, in both the store's scent and layout.
"The walk up in New York was not intentional but it ended up helping our customers to feel like they were sharing a secret with their friends and having a full experience not just going to a shop," added Masarin.
On customer service:
Glossier has worked to develop floor plans in its showrooms and pop-ups that encourage consumers to bring friends and to talk to other shoppers in the space.
"We really look up to the hospitality industry, in terms of customer service, the way that they are able to build community especially around experience and food," says Masarin.
On user feedback:
According to Liu, Casper has made it a point to capture customers from the beginning to the end of the buying process and actively uses its feedback on social media and other platforms to inform its business.
"The user experience space is valuable because more and more brands are realizing that you have to be thoughtful in every single step of the user's journey," says Liu.
On the way the industry is going:
"Don't stop listening to customers, what works in one place may not work in the other," says Liu. "Stores like Amazon may be giant players, but they cannot replicate the small-scale experience or the control you have in your own space."
Subscribe and receive the latest news from the industry Article
Join 62,000+ members. Yes, it's completely free.
You May Also Like
---