Back-to-Class Shopping Expected to Reach Record Levels
Back-to-Class Shopping Expected to Reach Record Levels
Students heading to college will be spending more than ever this year.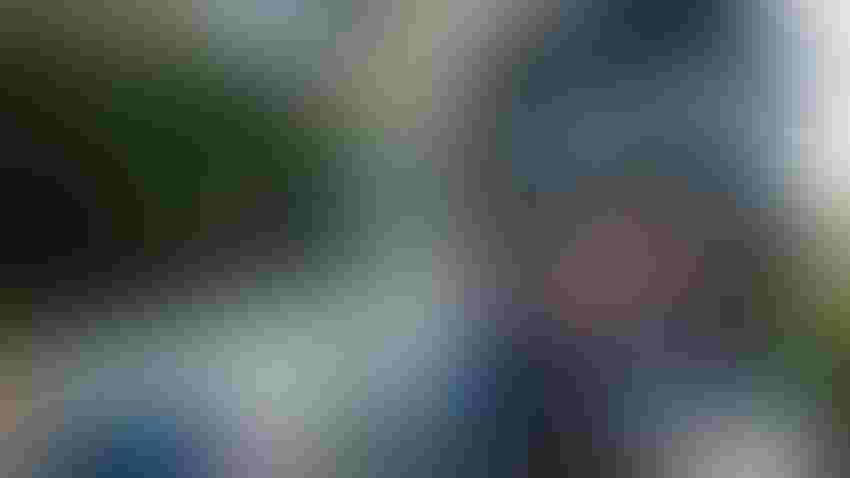 Students on campus.
Hero Images/Getty
It's only July, but shopping for the first day of school is already well underway. And while many people may envision crayons and construction paper when they think of back-to-school, it can also mean off-to-college shopping. According to the annual survey released by the National Retail Federation and Prosper Insights & Analytics, consumers are expected to spend record amounts for back-to-school and back-to-college shopping this year. The NRF forecasts back-to-school spending will reach an unparalleled $41.5 billion, up from $36.9 billion last year and the previous high of $37.1 billion in 2021. For back-to-college, the NRF expects spending to hit $94 billion, about $20 billion more than last year's record. 
"Back-to-class shopping is one of the most important consumer shopping occasions of the year," says Matthew Shay, president, chief executive officer, NRF. "Our research for 2023 shows American consumers are eager to jumpstart their back-to-school and college purchases early. Retailers have been preparing for months to ensure they are well-stocked with essential items that families and students need for the school year." 
The research is borne out as we see huge numbers of back-to-school shoppers have already started buying supplies. As of early July, more than half (55%) of consumers stocking up for back-to-class said they have already started shopping. Although that's on par with last year, it's up from 44% in 2019 and is in line with the trend of consumers shopping earlier for major spending events. But even though many consumers have started shopping early, they're nowhere near done buying supplies. As of early July, 85% said they still have at least half of their shopping left.  
The Cost of Higher Education 
Getting an early start on BTS shopping isn't just crucial for grade schoolers looking for paper, pens and pencils; it's also essential for college students. It's time to start shopping for dorm supplies, especially for those heading off to college for the first time. Most colleges or universities have move-in dates in August or September, so students should start shopping now to find everything they need to trick out their dorm. The amount that families spend on back-to-class for college students depends in part on geography, college as well the student's grade level. First-year college students typically need to purchase more furnishings and supplies than upperclassmen. 
The NRF says that college students and their families are expected to spend an average of $1,366.95 per person, up from $1,199.43 last year, and a new record from the previous record of $1,200.32 in 2021. Since 2019, back-to-college spending has nearly doubled. 
Forty-three percent of those who are spending more than last year say it is because they need more new items, up from 32% last year. Another third (32%) attribute it to needing more big-ticket items such as a computer, phone, calculator or dorm furnishing. Spending on big-ticket items such as electronics and furnishings as well as necessities like food accounts for more than half of the increase in total back-to-college spending this year.  
Most students these days are using electronics – whether it's a calculator or a computer, and college students typically require more tech than the younger crowd. The NRF reports that the increase in expected back-to-class spending is primarily driven by more demand for electronics, as 69% of back-to-school shoppers expect to buy electronics or other computer-related accessories this year, up from 65% last year and the highest in the survey's history. Total spending on electronics is expected to reach a record $15.2 billion. As in past years, the top electronics consumers plan to purchase are laptops (51%), tablets (36%) and calculators (29%).   
For all back-to-class shoppers, the top destinations are online, department stores and discount stores.  
"Even though consumers plan to spend more on school- and college-related items this year, they are still looking to find the best value and deals," says Phil Rist, executive vice president of strategy, Prosper. "Consumers are stretching their dollars by comparing prices, considering off-brand or store-brand items, and are more likely to shop at discount stores than last year." 
Subscribe and receive the latest news from the industry Article
Join 62,000+ members. Yes, it's completely free.
You May Also Like
---