Last Word: Catching the Buzz
Last Word: Catching the Buzz
Global media company BuzzFeed is enterting the consumer products space, and with it comes exciting new ideas from the network that just about invented the sharable moment.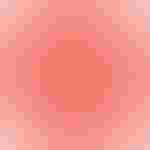 Global media company BuzzFeed is enterting the consumer products space, and with it comes exciting new ideas from the network that just about invented the sharable moment.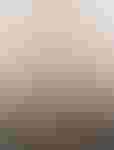 Ben Kaufman, head, BuzzFeed Product Labs
Put simply, BuzzFeed is a distributed network that produces and disperses original news, entertainment and video. In practice, however, the company is re-defining online advertising with its social, content-driven publishing that reaches a worldwide audience of more than 500 million each month. Major studios are also backing BuzzFeed–in November 2016, NBCUniversal made an additional $200 million investment in the company, up from its initial investment of $200 million just a few months prior.
It's got a movie in the works with Warner Bros., and plenty of additional content in its pipeline every single day.
It's a safe bet to say BuzzFeed is going places, and consumer products and brand extensions are an organic additional piece of the growing business portfolio.
To do this, BuzzFeed brought in Ben Kaufman to head up the BuzzFeed Product Labs division with the purpose of leveraging the company's audience and hero and sub-brands for unique business development and commerce opportunities.
"In the world of licensing, I think BuzzFeed represents a new set of brands that have a truly unique angle with its audience in that we talk to these people every day in a way that isn't commercial," says Kaufman. "So when we do licensing deals, we are going to be extremely thoughtful in making sure that they are authentic to these brands and can provide value to our audience, making the licenses themselves that much more valuable."
BuzzFeed has several licensable brands under its banner, including the master BuzzFeed channel, as well as Tasty, which is centered on cooking and recipes; Goodful, which caters to healthy eating and healthy lifestyle choices; Nifty, BuzzFeed's home décor and DIY space; and Top Knot, a collection of style and beauty videos and content moments. Each of these, along with the many others certainly in BuzzFeed's back pocket or in development, present numerous classic and innovative avenues for consumer products.
"What's cool about having these handful of brands under management, depending on what the product or what the experience is, chances are we have a brand that speaks directly to that audience," says Kaufman. "What's very interesting about the series of properties that we manage is, depending on what a licensee is trying to achieve, its likely that we have a multi-million person audience and a brand that can suit those needs, and we can custom tailor a licensing program around what they are trying to get after."
Early licensing deals for the company's cache of brands are largely for Tasty, which has secured brand extension deals for cookware and bakeware, and has a custom cookbook in market.
But BuzzFeed is not necessarily looking to be your average licensor–it certainly recognizes that content and ideas can come from anywhere, and that opportunity lies in the undiscovered, from concept all the way down to retail.
Take the Fondoodler, an off-the-wall product concept that BuzzFeed licensed in to not-so-surprising success, which it managed from top to bottom. In Kaufman's words, it's "literally a hot glue gun for cheese."
"The Fondoodler is an invention we found that we know is ridiculous, but we know that recipes, crafting and cheese resonate with our audience. We licensed the idea from the inventor, we got the product through the supply chain, we launched it specifically through our channels, creating appropriate videos through all of our social pages and we run Fondoodler.com as a standalone e-commerce property. It's silly but it has sold a ton. What is fun about BuzzFeed is to create these sharable moments," explains Kaufman.
And that willingness to go anywhere the idea/concept needs to go is what sets BuzzFeed up for opportunity in the licensing realm as well.
"One of the more interesting parts of our licensing program is that we're open to everything. If a licensee has a relationship with the big box guys, by all means," says Kaufman. "Some of the first licenses we have done are targeted at big box retailers, but we are also, through the Product Labs group that I am heading up, very active in the e-commerce world and the series of shops that we have opened up that can target specific sub-sets of our audience. When a licensee does a deal with us, not only will they be able to build product and experiences that they can sell to traditional brick-and-mortar retailers, but they will also be able to leverage BuzzFeed stores and BuzzFeed Product Labs experiences to sell their product as well."
In the meantime, find BuzzFeed hitting the Licensing Expo show floor for the very first time, where the company will debut its portfolio of brands.
"Our goal is to put a spotlight on the BuzzFeed brands and show how immensely popular they are and tell the licensing world that we are open for business," says Kaufman. "Licensing is a new practice for BuzzFeed, and we're excited to form new partnerships with folks that see the value in our audience and our unique ability to build content that they love and share."
Subscribe and receive the latest news from the industry Article
Join 62,000+ members. Yes, it's completely free.
You May Also Like
---