In Step with Payless
In Step with Payless
Payless ShoeSource steps up with a new strategy that focuses on designer partnerships and on-trend styles. Many of today's retailers such as Target and H&M have found a successful and lucrative retail strategy by

Payless ShoeSource steps up with a new strategy that focuses on designer partnerships and on-trend styles.

Many of today's retailers such as Target and H&M have found a successful and lucrative retail strategy by partnering with some of the fashion industry's renowned designers or fashion icons. This designer/celebrity strategy has driven consumer demand for high fashion at affordable prices. With each launch, hordes of fashionistas flock to nearby retailers eager to battle crowds for a chance to purchase the latest looks designed by or associated with fashion leaders such as Isaac Mizrahi, Stella McCartney, Kate Moss, or Sarah Jessica Parker. These partnerships have high consumer appeal and an ability to generate a frenzy of media buzz.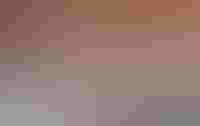 Specialty family footwear retailer Payless ShoeSource recently stepped up with a new strategy aimed to elevate its brand. The retailer was originally founded in 1956 in Topeka, Kan., on a revolutionary idea—selling shoes in a self-select environment. More than 50 years later, Payless has heeled millions of consumers through its network of more than 4,500 stores, which are located in all 50 states, as well as Puerto Rico, Guam, Saipan, the U.S. Virgin Islands, Canada, Central America, the Caribbean, and South America. Its primary target is women aged 18 to 44, who shop for themselves and their families.
In June 2005, Payless shifted gears by bringing in Matt Rubel as CEO and president. Formerly employed by Cole Haan, J. Crew, and Revlon, Rubel was eager to utilize his wealth of expertise in marketing, merchandising, and brand development. "Rubel quickly set a new mission to democratize fashion/design in footwear and accessories," says Mardi Larson, a spokesperson for Payless, of the new consumer-centric business model.
A "House of Brands" strategy was soon created with a mission to offer well-recognized brands and trend-conscious styles at affordable prices. "Collaborations with 'guest designers' who create seasonal collections featuring original designs soon hit the runway at New York Fashion Week as part of a key strategy to unveil each designer's Payless collection along with their ready-to-wear collection," says Larson. After the initial runway debut, the collections become available at select Payless stores and on Payless.com.
First to roll out in fall 2006 was "Abaete for Payless designed by Laura Poretzky." "We first unveiled her footwear collection at New York Fashion Week in February 2006 and Payless made the collection available in our stores in the fall with many of her styles selling out," says Larson. This was followed by the debut of "Lela Rose for Payless designed by Lela Rose" and the "Patricia Field for Payless," which was designed by 2006 Oscar nominee and renowned stylist Patricia Field of "Sex and the City" fame. Today, Poretzky continues as a Payless guest designer, along with Lela Rose and Stacey Bendet of alice + olivia.
Although handbags were not included in Abaete's initial launch, by spring 2007 handbags, sunglasses, and watches decorated the mix. Payless expects to have footwear and handbags in store by spring 2008. Suggested retails will range from $20 to $45. Lela Rose for Payless and Abaete for Payless will be in stores this fall; Patricia Field for Payless is a holiday collection featuring "red carpet" glam. These designer partnerships are credited for attracting a new customer—one that may not have shopped Payless in the past.
Payless' brand portfolio continues to expand through both licensing and acquisitions. In addition to the designer collections, the portflio includes Airwalk, American Eagle, Champion, Spalding, Tailwind, the Shaquille O'Neal-endorsed Dunkman and Dunkman Game Shoes, and ABT for Spotlights—a co-branded line of authentic dance shoes with American Ballet Theatre. Payless recently announced a deal to be the exclusive retailer for the Dexter brand.
New Strategy: New Structure
New York City now houses a footwear and accessory design team, which is headed by Robert Mingione who most recently held post at Kenneth Cole. His team is dedicated to developing original product designs that support the retailer's seasonal collection of on-trend fashion products for the family.
For the Designer Collections, the retailer seeks designers who represent emerging talent, and have a style and design aesthetic that is well aligned with Payless' hip, youthful, approachable personality. "We want to bring great design to shoppers across America and that's our main goal—making great design accessible to the many," says Larson.
In addition to trend-right offerings, an inspiring shopping environment is also key to keeping today's consumer interested. As a result, Payless launched the Payless Fashion Lab and Hot Zone store formats in July 2006. All new stores now feature one of these two formats, which focus on a self-select shopping environment that enables shoppers to easily locate the styles they're seeking.
The Fashion Lab format allows consumers to shop by product/trend story vs. the racked-by-size format long used by Payless. Hot Zone formats marry the opened-up front-of-store display area of the Fashion Lab with the traditional racking systems. As of the end of 2006, Payless refreshed 11 percent of its chain through the rollout of these new store formats.
The Payless Fashion Lab format is helping Payless secure locations in high-fashion malls and other premier shopping destinations such as New York's Fifth Avenue and SoHo locations, as well as California's San Francisco Centre near Union Square, among others. In addition to the new formats, a revamped logo was unveiled in June 2006, marking the first redesign of the logo in approximately 20 years. The new logo communicates a "new and improved" Payless—a brand that is contemporary, fun, friendly, and, above all, stylish.
Clearly, Payless has developed a formula for success. Financial performance points to eight straight quarters of same-store sales gains. Net earnings for 2006 amounted to $122 million over $66 million in 2005, and a 46 percent stock price increase (in fiscal year) 2006.
Subscribe and receive the latest news from the industry Article
Join 62,000+ members. Yes, it's completely free.
You May Also Like
---