Start Your Engines
Start Your Engines
]> My very first car hunting experience brought me to the doors of many car dealerships and into the hands of many (used and new) car salesmen. There's one experi

]>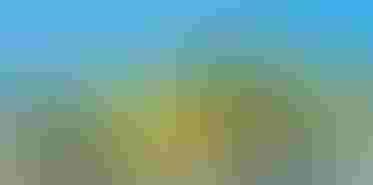 My very first car hunting experience brought me to the doors of many car dealerships and into the hands of many (used and new) car salesmen. There's one experience that has since become the butt of jokes (the salesman) and a good, hearty family laugh. While I was looking at a sports car, an overpowering salesman wandered over to describe the features of the car. When we began talking price, he ushered my brother-in-law and me to his desk and detailed the base price…and costs for additional features. Noticing my look of horror, he thought some flattery was the next sales approach. "Joann, ya got the slick hair, the looks, the attitude. I see ya in this car, top down, drivin' under the El." (I was born and raised in Bensonhurst, Brooklyn; imagine the machismo and recall Saturday Night Fever. The "El" means under the elevated train station, where Tony Manero-aka John Travolta-slaps one slice of pizza on top of another.)Needless to say, flattery got him no sale. The fact that he didn't get my name right also played a role. I remembered this story with a chuckle as we were gearing up for the first-ever License! automotive and motorcycle pictorial. To a large degree, that salesman was on the money: Certain cars and motorcycles fit perfectly with certain personalities and attitudes. Extending that "fit" to licensed merchandise-particularly apparel and accessories-for automotive-savvy consumers is a smart move. Check out the details that play a styling role in creating those products, and how these automotive/motorcycle brands are accelerating their efforts in other consumer product categories.Much effort, time, planning, and coordination went into pulling together this feature, shot on location by License!. I would be remiss if I didn't extend my heartfelt thanks to Gary Whitfield of Equity Management and the Equity team for the Hummer H2; Debra Joester of Joester Loria and Brian Murphy of Freeman Public Relations for the Jeep Liberty; Robert Hollander and Andi VanWinkle of Brand Sense for the Dodge Viper; Jon Stillman and the Honda team for the Honda dirtbike; Bob Horton and Mike Rachuy of Trademarketing Resources for the Victory motorcycle; and Eric Lawson of JMPR Public Relations and Alisha Deitch of Indian for the Indian motorcycle. As for me, the photo on this page is merely a photo. I tried to coerce the gentleman who drove the Dodge Viper into taking my car back and leaving the Viper for my pleasure. This time, I got no sale and found myself driving away in my dependable Saturn-in black, of course.
Subscribe and receive the latest news from the industry Article
Join 62,000+ members. Yes, it's completely free.
You May Also Like
---