Spotlight: The Weather Channel
Spotlight: The Weather Channel
]> In her current post as director of licensing and marketing partnerships at The Weather Channel, Shari Pace heads up the company's first operatio

]>In her current post as director of licensing and marketing partnerships at The Weather Channel, Shari Pace heads up the company's first operational unit entirely dedicated to the licensing business. Pace joined The Weather Channel in 2000 as senior marketing manager of advertising sales, before being promoted to director of national advertising sales marketing in 2003, where she was responsible for developing long-term strategic marketing and promotional plans to increase brand value and generate advertising revenue, as well as developing and managing licensing ventures and partnership alliances to create new revenue streams for The Weather Channel Companies. Since taking on her current position in 2005, Pace and her team strategically have partnered with seven best-in-class licensees that target several specific categories. "My vision," says Pace, "was to use licensing to extend The Weather Channel brand promise with partners that have affinity in terms of brand values."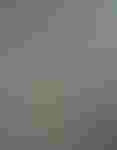 Q: Describe your consumer products team and structure. Do you work in conjunction with the broadcast department to strategize extensions?A: Our licensing group was a spin-off of sorts, as we explored different modes of brand extension. At the moment, there are only four of us: Senior Marketing Manager of New Revenue and Partnership Development Robyn Coward; Creative Manager Wendy Bigbie; our PR machine, Connie Malko; and myself. We are a media company first and foremost, but clearly a maturing one as we are heading into our 25th year in 2007. In August 2002, current Weather Channel General Manager and Executive Vice President Wonya Lucas came in with a mission: How do we take The Weather Channel to the next level? How do we take this brand and extend it beyond the walls? And by walls, I mean on-air and the Website. It was such a huge opportunity when you thought about the affinity the viewers and Web users have for our brand. As a result, we stepped over to our consumer group, which focuses on programming, and said, "What if we could extend the brand into new areas such as retail?" "What if we look at other brands that also are pushing to reinvent themselves?" All in all, the process took about one year, during which time we hired KKM Global Brand Strategies to help figure out what made the most sense for our brand. We wanted to ensure strategically we were doing a service for the company and for our current viewers. At the end of that year, we all felt passionately this was something we needed to do, even if it meant developing the licensing strategy in addition to our broadcast-specific roles. As a result, we make it a point to work hand-in-hand with the programming and consumer groups, as well as the Web team. Q: Having recently revamped your programming format, how did this affect your licensing strategy?A: The rollout of rebranded programming actually is what enabled us to extend into consumer products. The emphasis on lifestyle-oriented programming allowed our brand to evolve physically, and the research that came out of our new programming format gave us the liberty to step into a very different space for this brand. From that, we began to build our strategy, which meant molding a brand that boasts strong consumer loyalty. In doing so, we developed certain criteria. There's a lot of brand integrity at stake here, so we were very careful in terms of whom we partnered with. In addition, we wanted to support our partners by benefiting them at retail and beyond. We made it clear to all of our partners that this wasn't going to be a free-for-all. Our licensee motto around here is "fewer, deeper." Q: What are some of your licensing/merchandising successes to date?A: Our licensing program is structured to target a couple of specific categories: safety and preparedness; apparel; consumer electronics; home and garden; travel; and, most recently, kids. Our first licensee was LaCrosse Technology, Inc., for wireless weather stations. We chose to begin here because part of our strategy was to look at endemic categories or, as some say, low-hanging fruit. Consumers automatically "get" these partnerships, and that's what we initially wanted to do. The program with LaCrosse started off small but now is one of our larger programs. Product is tailored to anyone with an interest in, or fascination with, weather, and can be found in Best Buy, Home Depot, and other specialty stores. Another endemic partnership for us was ShedRain. We partnered with the company on a line of rain accessories, including umbrellas that can withstand 70-mile-per-hour winds and feature titanium shafts, protective tape, and ribbed gel handles for a comfortable and steady grip. The line, which is sold at Linens 'n Things, offers neutral shades, as well as more female-friendly colors such as bright pinks, blues, and lime greens. Next, we approached L.L. Bean—long a media partner—to be our apparel licensee. The result was The Weather Channel Series by L.L. Bean, which is available via catalog, e-commerce, and retail stores. What makes the partnership unique is the fact that L.L. Bean already provides all of the outerwear for our storm team, creating a halo effect from our network to the consumer products. There's a good deal of growth potential here, as part of L.L. Bean's evolving strategy is to open new stores, including one this fall. We then decided to expand our reach into consumer electronics, with safety and preparedness as the core. In May, we partnered with Vector Products Inc. for a line of weather alert radios and related products, known as The Weather Channel Stormtracker Series. These items, sold in major retail stores, come in a variety of combinations of radios, flashlights/area lights, lanterns, and also some TVs. In July, we entered into a co-branded licensing agreement with Rayovac Batteries and Lights to provide consumers with vital safety and preparedness tips from The Weather Channel that appear on select Rayovac battery and light assortment packages and displays. The safety materials include a specially designed retail display that features The Weather Channel Storm Brochure; a variety of more than six customizable and 10 standard assortment displays containing lanterns, flashlights, and batteries; and a broad selection of Rayovac light and battery assortments marketed in alliance with The Weather Channel brand. The current program will last through the end of this month, but we plan to extend the partnership with new initiatives in 2007 and beyond. Q: Beyond the overall brand, are you licensing out against specific programming?A: As we strengthen our programming portfolio, it's certainly something we're looking to do. We have a new show, Climate Code, launching in early October, which has legs for extension. The show focuses on unlocking the mysteries behind weather's effect on the global climate. We've had some preliminary conversations with retailers, and I think natural fit categories include DVDs, games, interactive, and even mystery clue kits. We also have some other programs lined up, but, as of now, I don't have exact launch dates. Q: What has been (or will be) your strategy internationally?A: The Weather Channel is broadcast domestically, rather than internationally, but we understand the importance of having an international strategy. Though we haven't distributed our products globally at this point, it's on our radar screen, in large part because our licensees are going to begin walking in that direction with our brand. Q: What, in your opinion, can retailers and the licensing industry do to help business?A: This past year, we held a licensing summit during which we asked for feedback from our retailers, including, "What are your consumers asking for?" "What's moving on your shelves?" "What's not?" Ultimately, it's up to us to ask them, in order to better understand the strength of our brand and the kind of audience support it receives. We also go on retail pitches with our licensees. When our gardening licensee, Henry F. Michell's, was pitching to all retailers that sell home and garden supplies, Robyn Coward and I were right there with them. We helped to prepare fact sheets and stats and made these an integral part of the presentation. Not only do we try to fly out to meetings when given the chance, but we also bring the buyers to us. When LaCrosse wanted to sell its line into Best Buy, we brought all of the retailer's top buyers to The Weather Channel location here in Atlanta, GA. The beauty of being small is that we are able to be in the field with our licensees. Even as we grow, it will remain an enormously important part of the business. Q: Do you utilize your programming to gain further traction for The Weather Channel brand?A: Being a smaller licensing group that's just starting out, our support is different than most companies. We rely heavily on media placement, including on-air brand integration. For instance, hurricane season kicked off June 1, 2006, and as our weather team talked about how to be prepared, we integrated our Vector products into the broadcast. We didn't want it to look overly commercial, so we refrained from mentioning Vector, but we did ensure that its logo was visible. The Weather Channel store on our Website also has been enormously helpful. We always make it a point to push safety and preparedness on-air, followed by a message directing consumers to our Website for information regarding the products shown. Once consumers log onto our Website, they receive another safety and preparedness message, before being directed to the product page. Q: What has your licensing/consumer products division done to maintain and drive new business?A. Now that we've established a solid foundation, we will continue to grow beyond the endemics. The question we have to ask ourselves is: "How can we truly bring weather to life?" To that end, one of our newest partnerships with Henry F. Michell's marks our first foray into gardening. We currently have a gardening report on The Weather Channel and vertical on weather.com that offers information on what, when, and where to plant. This goes hand-in-hand with Michell's strategy of providing regional plants that are appropriate for specific environments. As we talk about branching out even further, the network's future strategy is key. The Weather Channel currently is looking to take on an entirely new category—kids. This is going to open new doors for us, as well. Kids are fascinated by the weather, which essentially is all about science and math. As a result, we have the opportunity to create toys, games, and interactive applications that are not only fun but educational in nature. The strategy already has been laid out and approved, and we've had several successful pitches. We've even received interest from some outside studios. When you think about bringing weather to life, this is really the ultimate. We have the ability to teach kids how to forecast, track weather patterns, and understand how global trends affect them. Name: Shari Pace, director, licensing and marketing partnerships, The Weather Channel Education: A native of Leeds, AL, Pace earned a bachelor's degree in business management and a master's degree in marketing at Alabama A&M University, Huntsville, AL. Previous Experience: Before joining The Weather Channel in 2000, Pace was account supervisor for the Cramer-Krasselt Advertising Agency in Orlando, FL. Earlier, she was senior brand manager for Walt Disney World Resorts in Orlando, FL. Pace also spent nine combined years in retail operations, merchandising, and buying, prompting her to joke, "I'm really old, now that I think about it." Hobbies: "I love to write poetry. And I love to read anything and everything." Fun Facts: The Weather Channel, a 24-hour weather network, is seen in 90 million-plus U.S. households. Its Website, www.weather.com, reaches more than 30 million unique users per month.
Subscribe and receive the latest news from the industry Article
Join 62,000+ members. Yes, it's completely free.
You May Also Like
---