Licensing Lennon
Licensing Lennon
]> Imagine the possibilities of a licensing program based on artwork created by the legendary John Lennon, whose musical talent and message of peace and love continue to inspire gener

]>Imagine the possibilities of a licensing program based on artwork created by the legendary John Lennon, whose musical talent and message of peace and love continue to inspire generations.

A visual artist before he ever picked up his first guitar, musician John Lennon studied drawing and painting at the Liverpool Art Institute during the late 1950s. Beyond his countless musical accomplishments, which include posthumously being inducted into the Rock and Roll Hall of Fame and receiving the Grammy Lifetime Achievement Award, Lennon's artistic talents include penning and illustrating three books: "In His Own Write," "A Spaniard in the Works," and "Skywriting by Word of Mouth." In 1969, as a wedding gift for Yoko Ono, Lennon began working on "Bag One," a series of drawings that chronicled the couple's wedding ceremony, honeymoon, and plea for world peace. Part of the permanent collection at New York City's Museum of Modern Art, the name, "Bag One Portfolio," later inspired NYC-based Bag One Arts, an art publishing company owned by Yoko Ono established in 1989 with the goal of publishing and licensing Lennon's artwork rather than his music.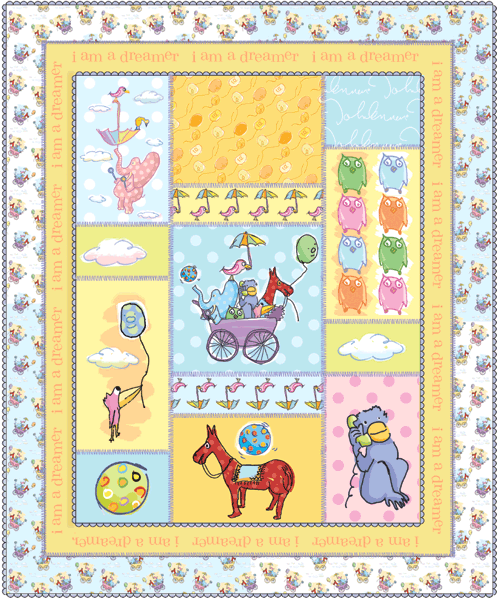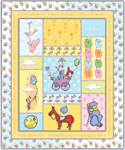 Appointed the exclusive worldwide merchandise and licensing agent for Bag One Arts, Signatures Network currently represents two distinct Lennon-inspired art-based brands. The "I Am a Dreamer" brand is suitable for children's products, and features a menagerie of animal characters Lennon created for his son, Sean. "This Is My Story" targets adults with archival sketches Lennon created between 1964 and 1980. Both collections offer potential licensees the opportunity to incorporate Lennon's poetic sketches into a variety of product categories. "I Am a Dreamer" incorporates pen-and-ink drawings that celebrate human love and communication, which were paramount to Lennon, a peace activist whose message and hit song, "Give Peace a Chance," still echoes today, decades after it was first recorded in 1969. According to Lynne Clifford, director of Bag One Arts, who works directly with Ono, Lennon was a "hands-on father," who she refers to as "the first Mr. Mom" because he immersed himself in Sean's world. "While some fathers would go to a toy shop and buy a toy train to set up and interact with their child, John instead would use his art skills to entertain," says Ono. "Not all fathers can create dialogue with their children through art." Monkeys, horses, elephants, owls, and birds make up the menagerie that is the focus of "I Am a Dreamer." Deviating from the pink and blue pastels found in traditional infant and toddler palettes, the collection depicts a vibrant palette of turquoise, deep green, and orange, as well as a hint of red. The whimsical animal-themed artwork is suited to bedding, toys, textiles, furniture, lighting, and accessories. The characters have their own unique personalities and entertaining qualities. For example, the artwork features a bird that floats through the air with a balloon; an elephant holding an umbrella with a bird balanced on top; and animals riding together in a baby carriage. "The 'I Am a Dreamer' program is very close to Ono's heart because the drawings represent a happy time when John and Sean would spend hours together sketching," notes Clifford. "One of the nicest things Yoko Ono has ever said to me, and why the art is such a fit for apparel, is that Yoko wishes to 'wrap a new generation of children in love, peace, and joy, and to inspire their imaginations.'" Since the original black-and-white drawings wouldn't translate well for apparel, Ono worked on the color direction. "She's an artist, so she understands the process," notes Clifford. Christa Boeke, director, brand development, Signatures Network, believes the "Dreamer" line will have the "best life" in the mid-tier channel. According to Clifford, the goal is to create an in-store environment that offers a one-stop shopping destination that facilitates easier shopping for busy moms. "So many moms are working and only have 'X' amount of time to pull things together," she says. Once the agency signs on a retail partner, a promotion plan will be determined. The launch likely will be celebrated with a benefit, possibly a children's charity that relates to music or the arts. A lifestyle collection that explores high-quality textiles, furniture, bedding, lighting, tableware, and apparel for adults, "This Is My Story" incorporates archived artwork that has never been licensed before. Described as "charming, poetic, and hilarious," the drawings evoke a sense of harmony and warmth, and several designs incorporate Lennon's writings. Distribution is aimed at better department stores, museum stores, and boutiques. "John Lennon continues to inspire people around the world with his music, spirit, and visual art," concludes Dell Furano, CEO, Signatures Network. "Our goal is to translate his art into thoughtful products that capture his unique view of the world, so that he continues to touch people as they go about their daily lives." As of press time, no agreements had been signed yet. To ensure the integrity of Lennon's art and legacy, all licensed products will be personally approved by Ono, who will be involved in the complete development of both collections.
Subscribe and receive the latest news from the industry Article
Join 62,000+ members. Yes, it's completely free.
You May Also Like
---