Brand Briefs
Brand Briefs
]> What's new in the world of corporate brands? "Make room" may be the best adage. Food and beverage brands continue to turn up the heat

]>What's new in the world of corporate brands?

"Make room" may be the best adage. Food and beverage brands continue to turn up the heat in traditional channels of distribution...and nontraditional channels of distribution. Indeed, "leveraging" is the best term for the corporate brand arena. LICENSE asked licensing agents and brand owners for the latest to hit retail or initiatives that were underway. The answers varied from co-branding deals to engaging consumers with new food and beverage extensions in new aisles (from bakery to freezer, for example). Apparel is still the most sought-after product category for many brands, with retro-stylized Ts, sleepwear, and casual tops continuing to take the lead (even though some retailers have indicated "retro" has softened). But corporate brands and trademarks haven't even scratched the surface as this brief reveals well-recognized brands finally making their entrance into the world of licensing and merchandising (albeit with the consumer none the wiser, as the extensions are perfect fits for these respective brands).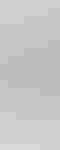 Consumer faves Hostess and Wonder both have entered the licensing fray for food licensing. According to Nell Roney of Nancy Bailey & Associates, the licensing agency for the brands will seek frozen novelties for Hostess and varied types of "other" breads for Wonder. Unexpectedly, Wonder got a marketing blitz from comedy film Talladega Nights: The Ballad of Ricky Bobby in which Will Ferrell plays a fictitious Wonder Bread car driver. When the agency picked up client Tony Roma's, there already were three licensees (including one for Tony Roma's grilling sauces); now the agency plans to put other meat applications and grilling accessories (BBQ utensil kits) on the table. For Folger's, "America's favorite coffee," Roney says coffee-flavored products are a natural. Meanwhile, client Reynolds recently launched under license Cleverware, a patented product that allows consumers to take food from freezer to microwave. Yet another brand to entrench consumers' lives is Crayola, with expansion in the home category ("filling in the kid's room," says Roney); bath accessories are yet to be announced. The co-branded Michelin/Babolat tennis shoe (pictured, left) was introduced in Europe and is being readied for the U.S. at pro shops nationwide next spring, according to Michelin licensing agency The Licensing Company (TLC). With Andy Roddick as "shoe" spokesperson, the marriage is blissful for these two companies that have different areas of expertise: Michelin is known for its tire and rubber innovations, while Babolat is a leading manufacturer of tennis rackets and accessories. And TLC continues to take the food and beverage sector seriously (hence the creation of a dedicated division) with major food deals on the horizon for confection-based brand Jelly Belly. TLC also tells LICENSE to expect products ranging from chocolate to cigars for its "spirits"-based clients. The Culinary Institute of America with its licensing agency, Broadstreet, has been mastering professional brand extensions—culinary uniforms and restaurant/hotelware—but now is readying the program for consumers with kitchen electronics a new entrée. On the flip side is new client Burger King (a master at the fast-food game) with an expected line of T-shirts and other fashion tops from an as-yet-unnamed licensee. According to Bill Cross of Broadstreet, expect Halloween costumes for the Burger King brand as early as this year (in the adult arena). For Broadstreet client Wildlife Trust, organic cereals, screensavers, and binoculars/optics will be first out. Urban retail chains Jimmy Jazz and Mony teamed up with The Joester Loria Group to promote Pepsi apparel in windows, in-store signage, radio promotion, and tickets to the Pepsi Smash concert headlined by Mary J. Blige, scheduled for the end of this month in Brooklyn, NY. For Mountain Dew, bicycle helmets under license by Bell (shown at left) are first in a collection of Mountain Dew sports accessories and protective gear to ship to Wal-Mart (already in stores since June). On the apparel front, Mountain Dew made its debut at licensee Fifth Sun's booth last month at MAGIC Marketplace. The line includes juniors' and young men's board shorts, swimwear, swim cover-ups, and casual tops and bottoms. Another interesting deal to come from Joester Loria is Baby Genius Kideo titles from licensee Pixfusion. Scheduled to premiere on QVC this fall, the titles allow parents to insert their children's image into Baby Genius videos. And, if you're curious about Entenmann's, Joester Loria will be making announcements within the next month for the brand's first licensing partnership. Anheuser-Busch aims to attract the outdoor enthusiast with its first-time licensing program for its Busch and Busch Light beer brands. The company has enlisted licensing agency IMC Licensing to explore opportunities in camping, fishing, and hunting equipment, as well as outdoor recreation products and accessories (think fishing apparel, tents, hunting bags, and flashlights).
Subscribe and receive the latest news from the industry Article
Join 62,000+ members. Yes, it's completely free.
You May Also Like
---