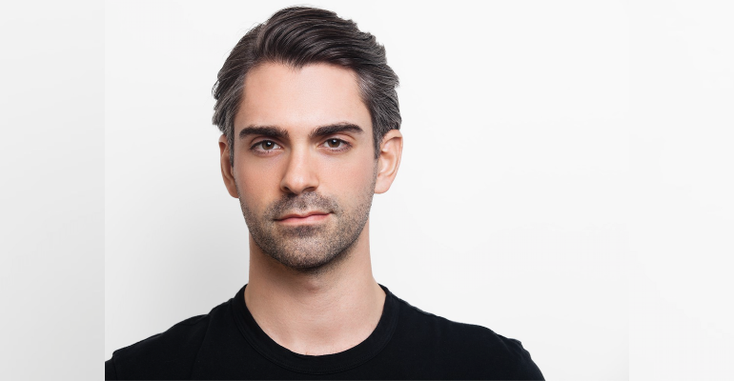 In the span of just a few years, online giants such as Google and Amazon have irrevocably shifted the e-commerce landscape. From the ability to bypass the retail floor to leveraging search to get products in front of the right consumers, the toolset provided by today's leading online companies has redefined the relationship between consumers and goods. 
We recently spoke with Trevor George, chief executive officer, Trevco, to better understand the role licensing is playing and the opportunity for it in the modern marketplace and identify the challenges that companies must meet to thrive in today's retail environment. 
George is no stranger to the ever-growing presence of e-commerce and its intersection with licensed consumer products. Having spent almost 10 years leading Trevco, he has built a career developing licensed properties for leading – and diverse – brands such as Warner Bros., DreamWorks, NBCUniversal, Paramount, KISS and AC/DC. His experience is coupled with expertise in establishing
direct-to-consumer e-commerce channels. George's work at Trevco has led the company to become one of the largest third-party sellers on Amazon in the U.S.
He is currently prepping for an upcoming speaking engagement at the 
, taking place March 16 and 17 in New York City. He will be co-leading a session, titled "How Marketplaces like Amazon and Google are Changing e-Retail's Future," with John Kennard, strategic partnerships, Google Shopping.
License Global
spoke to George about what he foresees on the e-commerce horizon and lessons he has learned throughout his licensing career. 
License Global:
 What has been the most significant change you've seen in the licensing business over the last five years?
George: This is a great question, and my answer is simple: The shift to direct-to-consumer. We all lived in a primarily wholesale business where lead times to hit retail floors were long. Now, a movie trailer can premiere, and product can be available online, direct-to-consumer, at launch. 
Licensors and licensees are working together more than ever to take advantage of direct-to-consumer retail efforts, thanks to online marketplaces like Amazon and Google that have made it easier to sell to the consumer. 
What is the most significant trend or industry disruption that you see on the horizon that not enough people are talking about?
Advertising. When a licensee sells direct-to-consumer on marketplaces like Amazon and Google, they have to advertise. These marketplaces with trillions of products are all pay-to-play. Yet the majority of the licensees in the space just list products and hope for the best, or depend on the licensor to do all the advertising. 
Licensees traditionally focus on product development, manufacturing/sourcing and fulfillment. They typically don't have advanced e-commerce and advertising departments. So, who is going to spend the dollars on advertising the product? And if licensees don't know how, when are they going to figure it out? 
What advice would you give yourself if you could go back to the beginning of your career?
Fail faster and make sure your licensing partners know that trial and failure is part of the game today. We are all entering new frontiers. How do we advance? Trial and testing. 
That means everyone needs to be open to failure; it's not a bad thing. I wish I could have recognized what wasn't working faster so I could be where I am today, earlier. 
What are you hoping people get out of your session at the Licensing Leadership Summit?
We are in a commerce evolution that happens once every few decades. For as long as we can all remember, licensees sold primarily to brick-and-mortar retail and, obviously, that landscape is changing. I'm hoping to paint one picture of how marketplaces like Amazon and Google are changing licensing and retail. I'll look at how it will all play out over the next five years. 
I'm honored to speak alongside Google Shopping's John Kennard, who will explain in real-time how Google is creating new opportunities just like the other marketplaces. Licensors and licensees should leave with actionable insights to grow sales in the new and rapidly increasing channels: online marketplaces. 
To hear more from George and other licensing thought leaders, 
register to attend this year's Licensing Leadership Summit
, taking place on March 16 and 17, 2020, in New York City, New York. The re-imagined executive-level conference and networking event will present a comprehensive program that covers industry-focused topics shaping the licensing world.
The Licensing Leadership Summit is organized by the Global Licensing Group at Informa Markets, the organization behind leading trade shows Licensing Expo, Brand Licensing Europe, Licensing Expo China and Licensing Expo Japan, as well as
License Global
.
Sponsors of Licensing Leadership Summit 2020 include J Patton, an industry leader in providing innovative, customized solutions that combine patented brand-protection products and services with unrivaled consumer engagement opportunities; Dependable Solutions, Inc., which delivers the latest financial management and creative approval systems and services to agents, licensors and licensees by experienced specialists who have licensing, creative and royalty backgrounds; Trevco, which helps materialize the brand vision of more than 800-plus licensed brands through the manufacturing and sales of licensed consumer products with a focus on apparel and accessories; and Future State Brands, a global consumer goods and marketing company with a mission to lead cannabis from the black market to the supermarket.
Read more about:
Subscribe and receive the latest news from the industry.
Join 62,000+ members. Yes, it's completely free.
You May Also Like
Loading..