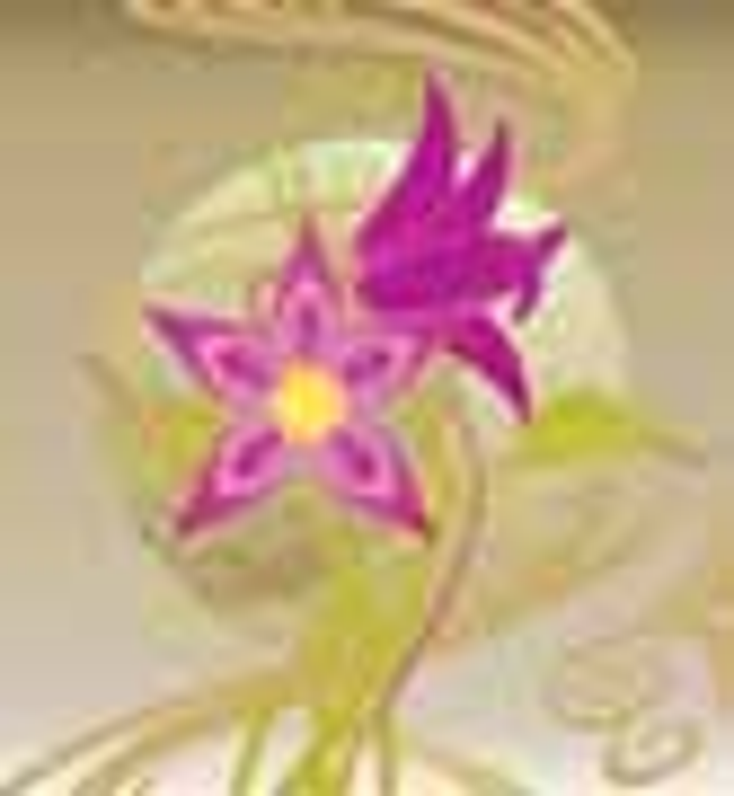 ]>
In spite of declining birth rates* the market for products for 0-2 year olds is booming across Europe. Brands are playing an important part in that growth: NPD's Frederique Tutt informed us, 'the total spend on children aged 0-2 in the UK for the year to September 2004 was £1.4bn. Licensed products represent 20% of that market.'
Why the boom? Firstly, retailers play an important part. Specialists such as Mothercare and Babies R Us are strengthening their position; chains such as Boots are re-entering the baby and infant market and super- and hypermarkets like Carrefour, Asda and Tesco are developing their offering. Secondly, with parents waiting longer to have children and then having fewer, the spend on this age group is increasing. Another consideration is that, post-Teletubbies, concepts have been developed that acknowledge the fact that the 0-2 year old baby needn't settle for what its older pre-school siblings are watching, reading or experiencing. Finally, the infant sector is a
logical evolution for some properties in the face of fierce competition in the pre-school arena.
The brands appealing to this age group (or rather, their parents and gift givers) divide into distinct groups. Firstly there are existing properties, usually entertainment-based, that are given a baby 'treatment' to shift them down to a younger age group. This shifting has been a noticeable trend, particularly at the New York Licensing Show, for the last few years and examples include Muppet Babies, Babar for Babies and Baby Snoopy. It's a logical target when the pre-school market is so crowded. The second group of brands are created specifically for babies and are often developmental. These include Baby Einstein, Baby Genius, Baby Bright and Amazing Baby. Finally, there is a small group of publishing or design-led properties whose natural home is with this market, such as John Lennon's Real Love or Humphrey's Corner, the subject of an exlusive line at Mothercare.
Brands targetting this market have a number of things in common. They must all appeal almost exclusively to adults. There is no such thing as pester power in this market. As Disney's European category consultant, Evy Bronneberg, says, 'Infant money is spent wisely. These are considered purchases and we must get into the mind of the consumer, whether mother-to-be or gift buyer.' Products must display treatment and design that is appropriate to the market; giving your character a pastel outfit and enlarged eyes isn't necessarily enough. TV support is an unlikely consideration and retailers are likely to want something exclusive. Above all, the property must induce a buying impulse in an adult by being nostalgic (most one-year olds don't know who Peter Rabbit is); aspirational (to aid development) or just contain the intangible 'aahhh' factor. Very often, a product for this age group is being bought as a gift.
Disney has strong ambitions in the baby and infant market and the story of how the Disney Baby brand has evolved over the last few yeras mirrors exactly the industry trend. The Disney Baby brand was born when the entertainment giant perceived a gap in the market for infant products. Not surprisingly, the range began with Winnie the Pooh. Pooh generates total retail sales worldwide of $5.6bn and, according to NPD Group, represents 7% of the licensed market for 0-2 year olds. Pooh has so far dominated the the Disney Baby brand but a number of retailers are now using different Disney characters to create a sense of exclusivity. Michelle Sommerville, creative director, softlines, explains. 'Tesco, for example, created a small, unisex line of Baby Roo clothing that wasn't available anywhere else. This has grown over three years to be a strong and distinctive range for boys and girls.' Other retailers are making similar decisions. Bambi is with George at Asda; Debenhmas has a Thumper gift line and El Corte Ingles has chosen El Patito Feo (The Ugly Duckling.) Classic Pooh is available exclusively at Mothercare. The aim is to repeat the successful Tesco model with retailers across Europe with other Disney classics from the archives. These might include Lion King or Three Little Pigs, for example. Michelle suggests the classic characters work because they tap into the current vintage trend, work well for individual retailers and are suitable for gifts.
Further afield, Disney is building Winnie the Pooh across Europe by working with individual retailers. 'There is no such thing as a European consumer, especially where babies are concerned', says Disney's Evy Bronneberg. Differences in family traditions, maternity rules and the way children are integrated into society, educated or even perform simple routines such as mealtimes, are significant across Europe. For Disney Baby this means working closely with licensees and retailers in each territory to create co-ordinated lines in store. In Spain and Italy, for example, Mickey Mouse is stronger in the baby market than Pooh. Spain has a very distinct handwriting for baby clothing with more traditional, formal knitwear while a French product may have very subtly different styling. Carrefour has launched an exclusive, co-ordinated infant line using artwork that was created exclusively for Carrefour, which also 'owns' the packaging. It's a multi-country deal covering France, Spain, Italy and Belgium and the direct-to-retail business model gives the retailer more flexibility over its value chain; it's a trend that is bound to continue. Elsewhere Winnie the Pooh for baby has a different look again. H&M, for example, is doing well with a Japanese-inspired look that gives the characters enlarged heads. Aside from Disney there are few global or pan-European properties for infants. Try and think of a German or French infant character and it's hard, altough France is likely to be the first market to develop Nelvana's Babar for Baby.
Pooh's Heffalump Movie, which is released at the end of March, introduces a new character into the world of Winnie the Pooh and Friends. Fans will remember that the Heffalump is mentioned in the original A A Milne stories when Pooh and Piglet see what they think are his footprints. The film extends the story to tell what happens when Piglet meets the frightening Heffalump, called Lumpy. UK retailer Boots will stock a range of Lumpy licensed products that emphasises Lumpy's junior appeal and champions the retailer's return to the infant market. Elsewhere Lumpy will appear as part of the Winnie the Pooh and Friends team and appeal to pre-schoolers as Piglet's new friend. The 50 items from five licensees will be in Boots stores from mid-February.
Looking ahead, Disney's UK senior category manager for infant, Becki Fleming, suggests there are dangers of piling into the infant market for pure opportunism. 'But there are retailers who would benefit from a core range of baby products,' she says. Her priority will be in refreshing and renewing the creative work for the Disney Baby lines and introducing other classic Disney characters for the infant market.
Baby BrandsBrands created specifically for babies are also on an upward trend. Most have a very specific developmental agenda, sometimes based in hard science, and most start as DVD or book products. Brands such as Baby Einstein and Baby Bright, Amazing Baby and Baby Genius contrast strongly with the soft, pastel characteristics of character baby lines. They are better known for bright colours, photographic images, words and the accompaniment of technology and noise. Where the apparel and soft lines dominate the infant character market, this is the domain of books, CDs, DVDs and toys.
It's important to make the distinction between development and education. In spite of the ambitious titles of the two Amercian brands, Baby Genius and Baby Einstein, these products are not designed to educate children, nor to overtly appeal to a busy parent's shortcomings. Infants are known make rapid cognitive development at this age and the brands have been created to stimulate and excite rather than to teach. They all also emphasise interaction between adult and child.
Retailers have shown strong interest in the lines. Babies R Us is launching the second line of Baby Einstein toys, which are also stocked in Mothercare, and Early Learning Centre is a strong supporter of Baby Bright in the UK.
Baby brands like this share the same necessity to appeal to adults, although Disney's Kate McLean, director operations and business development, explains that Baby Einstein products are created from the baby's point of view. Pictures might be upside down to the parent, so that they are the right way up to the baby, for example.
Licensing these brands is a cautious affair. Disney has very successfully turned the elements of DVD-based Baby Einstein into toys, books and activity products. The company is making a considered move into apparel in the US, taking its time to incorpotate the elements of Baby Einstein into clothing. Baby Genius has appointed Joesta Loria Group in the US to extend it into toy categories. In Europe Amazing Baby (which started life as books and is available in 14 languages) already has an infant card and stationery deal and Keyline Licensing is developing the programme further. Abbey Home Media has just appointed Jane Evans to extend the Baby Bright brand now that it has established itself in the DVD and book markets.
TV isn't totally ignored by the infant market. Granada's Pocoyo, for example, will appeal to the older end of the infant market. Teletubbies, of course, addresses children before they can fully speak. More recently, Smoby has developed a toy and TV property called Cotoons. The Cotoons are gentle-looking beings who live in a make-believe world and pop into the real world every now and again to see how simple things work. Smoby has made a line of infant toys and is talking to broadcasters about airing the series.
As a retailer there is plenty to choose from. But one challenge ahead is to counter the pressure from supermarkets and hypermarkets strengthening their position in the market. Licensing will continue to play an important part in giving speciality and mass retailers something to tempt that wisely spent infant money.
Subscribe and receive the latest news from the industry.
Join 62,000+ members. Yes, it's completely free.
You May Also Like
Loading..