Group Player Rights Highlights New Licensing Opportunities for Athletes
Group Player Rights Highlights New Licensing Opportunities for Athletes
During a recent panel at Licensing Week Virtual, athletes and brands came together to highlight the growing use of Group Player Rights in sports licensing.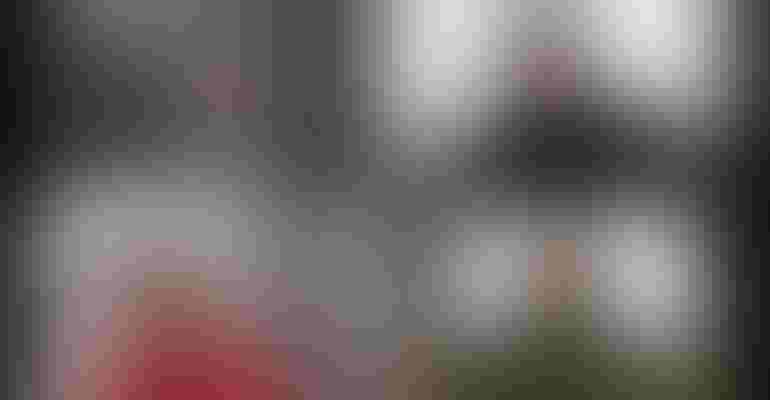 During an NFLPA-sponsored panel at Licensing Week Virtual, athletes and licensing thought leaders came together to highlight the growing role Group Player Rights plays in sports licensing. 
Social media and online platforms have amplified pro athlete's voices more than ever before. From utility players to superstars, today's athletes now transcend their sports to become influencers in their own right.  
"An athlete with less than 10,000 followers has a ten times more engaged audience than one with over 100,000 followers on social media," says Blake Lawrence, chief executive officer and co-founder, opendorse. "So, social media has really made it so that every player on the roster becomes a potential ambassador."  
As living influencers, athletes can also take part in activities and bring a unique voice to causes that align with their beliefs. Players today have the platforms and opportunities to highlight everything from their hobbies to support in social justice causes.  
"We've always had things to say, it's just now people are accepting athletes and their platforms which is good for us, and brands as well because it opens up the type of branding and different types of sponsorships we can get," says Renee Montgomery, athlete, Atlanta Dream. 
As nearly every athlete now has their brand and licensing opportunities, sports licensing has shifted recently to more holistic agreement options. One such option is Group Player Rights, which enable licensees to work with athletes across the spectrum of a given sport. While athletes still own their own individual rights, and teams own things like logos, these partnerships allow merchandisers the chance to utilize player rights in masse via different leagues players associations such as the NFLPA.  
According to Terése Whitehead, senior manager of sponsorships and operations, NFLPA, Group Player Rights provide more accessible licensing terms for many licensees as well as highlights the fact the separation between players and teams in terms of licensing. 
"A common misconception I think among brands, is [they think] in order to utilize players, they also have to get a league or a team license," says Whitehead. 
The new system has allowed for licensees like trading card companies to have more access to players' rights than previously available. Group Player Rights Deals have also enabled for less fragmentation in the market. 
"It used to be very fragmented," says D.J. Kazmierczak, vice president of sales and product development, Panini. "A decade ago, you had multiple manufacturers with a fragmentation of the representation. So, for instance, you might have three or four people that we've signed to exclusive deals [but] another company signed some others, and it was creating a little bit of confusion in the marketplace for the consumer." 
As players look to licensing to help their brands grow, Group Player Rights deals also highlight the unique opportunities brands can leverage when working with athletes. From in-person activations to unique partnerships, players from all sports can now play an outsized roll in licensing that extends past just sports. 
"I think the greatest thing about our guys is that they're not figurines," Eric Winston, chief partnerships officer, OneTeam Partners. "They have living breathing IP right so you have the ability to go activate [them]." 
Learn More 
To learn more about Group Player Rights watch the full Strength in Numbers: Maximize Your Next Licensing Initiative with Group Player Rights panel on-demand by registering for Licensing Week Virtual. 
Subscribe and receive the latest news from the industry Article
Join 62,000+ members. Yes, it's completely free.
You May Also Like
---