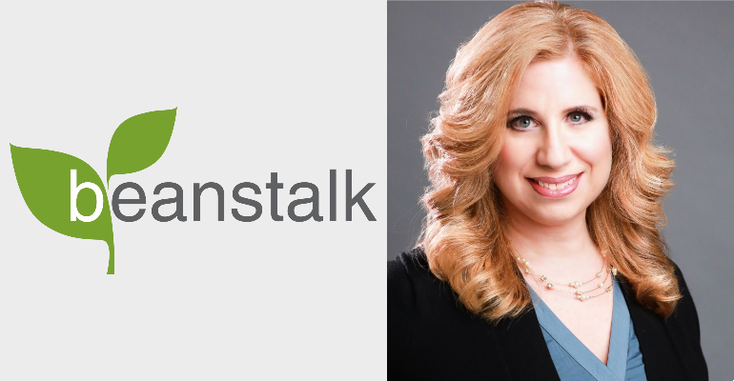 Beanstalk
was one of many companies that participated in this year's
. After participating as an exhibitor for Europe, Asia and The Americas, Beanstalk has unveiled multiple new deals that will push Beanstalk forward in 2021.
License Global
chatted with Debra Restler, senior vice president, business development and marketing about all things Beanstalk, licensing trends and more.
License Global:
Beanstalk participated in Festival of Licensing for The Americas, Europe and Asia. Can you tell us about some exciting news in each of these territories?
Restler: While the pandemic is an unprecedented event that is impacting every aspect of our lives and our business, the Beanstalk team has persevered and pivoted to the new normal, signing new clients to our roster and expanding our clients' licensing programs around the world. Here are some recent highlights:
U.S.:
In North America, Beanstalk recently welcomed new clients, The Metropolitan Museum of Art and Bush's Best, to our
roster and in both North America and LATAM, Beanstalk has been growing the Diageo and Morton Salt licensing programs.
The Metropolitan Museum of Art, one of New York City's most important and beloved cultural institutions, which garners over seven million visits annually by art enthusiasts from around the world, has partnered with Beanstalk to bring the Museum's unparalleled collection and educational content to an even wider audience. Beanstalk will serve as The Met's licensing agency for the U.S. and Japan, and the new licensing program will include a range of product categories including home furnishings and decor, gifts, paper goods, apparel and fashion accessories and beauty and personal care.
Bush Brothers & Company, maker of Bush's, the leader in branded bean-based food, has partnered with Beanstalk to extend the brand into complementary food categories as part of its commitment to providing consumers with healthy and great tasting food options. Categories available for licensing include refrigerated entrees, side dishes and dips; hummus; burritos; and chili, among others.
Across North America, Beanstalk has helped Diageo further expand its brands into a range of food categories, providing consumers with new and indulgent ways to experience their favorite spirits. With a focus on indulgence and celebration, Baileys continues to be the brand for adult treating with the delicious and versatile Clabbergirl baking chips which launched at Walmart last year and ready-to-drink coffee by Kraft available at retailers across the U.S. as well as on Amazon. Captain Morgan, the number one selling spiced rum, has launched a line of Captain Morgan Original Spiced Rum-infused delectable sausages by partnering with 3 Little Pigs. These premium sausages are now available at grocers across North America.
Halloween 2020 just got a whole lot sweeter and saltier! Morton Salt has partnered with the leader in the costume category, Fun.com, to bring consumers the opportunity to dress as their favorite ad icon with the launch of the Morton Girl costume for both adults and children in North America. The ensemble includes the renowned yellow dress and umbrella. More accessories, such as a handbag in the shape of the Morton Girl's notable salt canister, will be available for Halloween 2021.
Latin America:
In Mexico, Beanstalk continues to expand the Diageo licensing program with ice cream and cakes. Iced Baileys by Helados Nestle is an indulgent, premium ice cream pop that leverages the premiumization trend and supports the Baileys Mexico social media campaign #Culpable (#guilty/guilty pleasure). In addition, Baileys cakes launched at Walmart Mexico earlier in 2020, achieving strong sales.
In December, Marco Polo is set to launch Baileys gifting and confectionery in Mexico. Whether it be for cakes, drinks or cocktails, the Baileys gift sets include all you need to bring the Baileys experience home, including baking accessories and cocktail ingredients.  
In Brazil,
Globimport is helping consumers build the ultimate at-home bar experience through Tanqueray glassware and bar accessories such as cocktail shakers and spices to top off their drinks. The glassware will be available at mass supermarkets and through ecommerce.
Europe:
In Europe, Beanstalk continues to extend our clients' brands in the food and beverage and gaming sectors.
Part cake, part booze, Baileys continues to delight consumers' taste buds through a variety of sweet treats. Bahlsen, the German family-owned biscuit company, has launched two new biscuits – Bahlsen Choco Leibniz Baileys and Bahlsen Baileys Squares – across supermarkets in the U.K. Additionally, Baileys and Finsbury Food Group have partnered to launch the new Baileys Marbled Cake that brings a new twist to the classic chocolate, marbled sponge cake with Baileys flavored frosting filling and a modern, stylish marble effect blended around the outside. The cake is available in supermarkets across the U.K.
TGI Fridays, America's most iconic bar and grill, is moving into the aisles of the U.K.'s leading frozen food retailer, Iceland Foods, with a range of frozen appetizers and desserts. The line includes some of TGI Fridays fan favorites like Chili Beef Fries, Fridays Wings and Fridays BBQ Ribs, New York Cheesecake, and many more.
Tinderbox, Beanstalk's digital media representation division, has grown in the gaming category with new deals for current clients as well as adding a new client to our roster. Microsoft and Finsbury Food Group have teamed up for an Xbox-themed controller cake – a Victoria sponge cake with a buttercream and strawberry jam filling is a delicious way for an Xbox fan to celebrate any special occasion. The cake is available now at Tesco and Asda in the U.K.
Additionally, Tinderbox has signed new gaming sensation, "Tell Me Why," the latest narrative adventure game from DONTNOD Entertainment, the studio behind the beloved franchise, "Life Is Strange." The global licensing program is expected to launch end of 2020 with Insert Coin, who will be producing replica apparel and pin badges based on iconography from the game. These products will be available Q4 2020 from the Insert Coin webstore.
Asia:
In Asia, Beanstalk has extended into CPG and beauty categories with clients including P&G and Paris Hilton.
We are seeing tremendous growth for our Braun Global Healthcare Licensee, Helen of Troy, this year. Fueled by the pandemic, global demand for thermometers has reached new heights and consumers are turning to market leader, Braun, for its trusted accuracy. In addition, value-add thermometer launches with premium features continue to position Braun as the thermometer leader across key markets. Activity accelerated in Asia Pacific, with China leading the explosive growth after launching five new thermometers and a nasal aspirator via online platforms, coupled with brick and mortar distribution of flagship ear thermometer and forehead thermometer products.
One of the most photographed women in modern society, Paris Hilton has partnered with Chinese licensee Guang Zhou Ao Yi Mei Trading Co., Ltd to launch eyewear across Asia, including sunglasses, optical frames and contact lenses. The line is available at retail in China, Singapore, Malaysia and Japan with plans to roll out further across Asia and Australia.
What trends can we look forward to in licensing in 2021 and beyond?
Consumer priorities, shopping habits and expectations have shifted during the pandemic, in some cases, permanently. We believe the following key categories will continue to perform well and be top of mind for consumers:
Home:
The home has become more than where we live, but also the office, school, gym, bar, restaurant and cinema. Consumers will continue to look for products that can enhance their homes, whether it be furniture for the work-from-home office, exercise equipment for the at-home gym, or outdoor décor for the backyard oasis. Additionally, tech for the home will continue to grow, from consumer electronics to streaming platforms. As consumers transform their homes into the 'cinema' or 'sports arena,' they will continue to turn to tech for entertainment and to connect with friends and family.
Gaming:
Console manufacturers and game publishers have seen record-breaking sales, downloads and engagement during lockdown. With consumers spending more time at home, gaming has now truly become mainstream, allowing gaming brands to reach new audiences and grow their fanbase. From computer accessories to gaming apparel and even food, gaming brands have become even more a part of the fan experience. We also expect to see major consumer products programs centered on influencers and streamers.
Food & Beverage:
For many of us, working from home and home schooling means more meal prep and cooking at home. Consumers will continue to seek healthy, convenient and affordable options for meals and snacking. Frozen food has an advantage, as consumers can stock up and not stress about another trip to the grocery store. Restaurant brands are seeing sales of their licensed food and beverage products soar, leveraging licensing as way to remain relevant, top-of-mind and engaged with consumers.
Health & Safety
: As the global population places a higher value on the critical importance of sanitization and hygiene practices, health and safety products will continue to perform well. From thermometers to UV sanitization, to PPE products such as masks, gloves, and goggles, these essentials will continue to be in demand, and licensees will seek brands to provide consumers with confidence that there's efficacy in those products.
Given the tremendous upheaval caused by the pandemic, as well as the increased awareness of racial injustice, do today's consumers expect brands to help, or to take a stand?
Consumers understand the power and influence brands have on society. They expect brands to take a stand and take action to address the social, environmental and political issues of our time. Brand must have a Purpose, express a position on current issues, execute Purpose-driven marketing strategies and give back to the community. Both the pandemic and the Black Lives Matter movement have shined a light on the challenges we are facing globally, and consumers are paying close attention to those brands that are responding and giving back during this time. They will remember these actions – or inaction – when making purchase decisions for years to come.
Read more about:
Subscribe and receive the latest news from the industry.
Join 62,000+ members. Yes, it's completely free.
You May Also Like
Loading..