Art, Culture and The Next Emerging Market: Licensing Week Virtual Day 3
Art, Culture and The Next Emerging Market: Licensing Week Virtual Day 3
The inaugural Licensing Week Virtual online event continued on Wednesday, where members of the licensing industry came together again to educate, learn, network and more.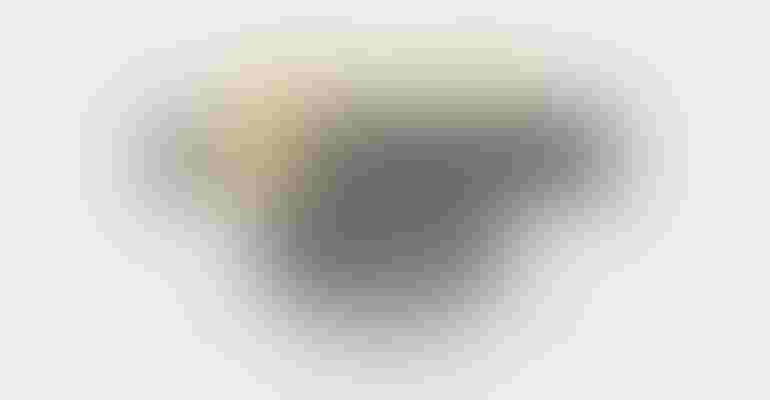 Day three of Licensing Week Virtual commenced on Wednesday, June 17, highlighting a breadth of new online opportunities for the licensing industry. Some of the most well-known executives in the licensing space shared tips and strategies via online panels on the art, design and emerging categories sector.
From listening to speakers to networking and "walking" the virtual show floor, there was something for everyone in the industry. Here is the Licensing Global recap of the third day of this inaugural event.
How to Create a Culture of Equality
Michelle King, director, inclusion, Netflix highlighted how to make equality a competitive advantage during Wednesday's Licensing Week Virtual keynote.
King explained how to create a culture of equality in business that comes through at a brand-level. King discussed how creating a culture of equality isn't just a brand necessity but a proven way to overperform as a brand.
For more information from Michelle King's in-depth keynote Creating a Culture of Equality with Jewel Branding, register for Licensing Week Virtual to watch the full video, on-demand.
What Do Licensees Want?
One educational opportunity at day three of Licensing Week Virtual was another instalment of an ongoing series for the week, "What Do Licensees Want?" which focuses on a new topic each day.
Three experts in art, design & emerging categories came together to answer this overarching question: Noah Gelbart, chief revenue officer, CAA-GBG, moderated the panel that featured two other industry experts in Trevor George, chief executive officer, Trevco and Jack Gindi, chief executive officer, Ground Up. The three panelists focused their conversations on what licensees are looking for in a post-COVID world.
To learn all of the secrets Gelbart, George and Gindi had to share, check out the full panel on-demand.
Cultural Institutions: The Next Emerging Market for Licensing
Cultural institutions held the smallest market share of brand licensing's $292.8 billion global revenue in 2019, precisely 0.5 percent, according to the Licensing International Annual Report 2020. While the percentage of actual market share may be comparatively small, the category is defined by positive growth in consumer demand, widespread market penetration, endless archives of heritage assets and dedication to quality. 
Licensed experts in the art and heritage space discussed the emergence of cultural institutions in licensing in the space during their panel at Licensing Week Virtual. Sharing how the category has evolved and were it expects to go, the panelists highlighted the unique value of the space in 2020 and beyond.
You can view the full panel Cultural Institutions: The Next Emerging Market for Licensing hosted by Carlin West of The Carlin West Agency by registering for Licensing Week Virtual. 
The Art of the Drop
During the "Art of Drop" presentation at this year's Licensing Week Virtual event, leading thought leaders from Artestar, Peanuts and the art world came together to highlight the marketing power of product drops and collaborations. 
Hosted by event sponsor, Easyrider, the panel discussion showcased how platforms like social media and a consistently competitive marketplace have made product drops and brand collabs a vital aspect of modern brand building.
To learn more about "The Art of the Drop" listen into the full presentation on-demand by registering for Licensing Week Virtual. 
Strength in Numbers: Maximize Your Next Licensing Initiative with Group Play Rights
During an NFLPA-sponsored panel at Licensing Week Virtual, athletes and licensing thought leaders came together to highlight the growing role Group Player Rights plays in sports licensing. 
Executives from the NFLPA, Panini, OneTeam Partners and opendorse came together with Renee Montgomery of the Atlanta Dream to discuss Group Player Rights and the uniqueness of living, breathing IP.
To learn more about Group Player Rights watch the full Strength in Numbers: Maximize Your Next Licensing Initiative with Group Player Rights panel on-demand by registering for Licensing Week Virtual. 
Designing the Deal: Bioworld's Jasn Mayes Talks Apparel and Lifestyle Licensing
Attendees spanning all facets of the licensing industry joined a retro-inspired virtual chat session moderated by License Global's Bibi Wardak. The session focused on the dynamic topic of licensing within the apparel category.
Bioworld Merchandising's Jason Mayes answered questions via chat and shared insightful tips, including the top 3 best-practices for licensing in the apparel product category.
To connect with Mayes and learn more about apparel licensing, please register for the first-ever Licensing Week Virtual by clicking here and use the event's Matchmaking Service.
Learn More
If you couldn't attend any of these sessions, don't worry! Those who are registered for the event can re-watch all of the panels and presentations for up to one week. To register for the event and view the sessions on-demand, visit the Licensing Week Virtual page.
Subscribe and receive the latest news from the industry Article
Join 62,000+ members. Yes, it's completely free.
You May Also Like
---