What Amazon's 'Crucible' Means for the Future of Esports
What Amazon's 'Crucible' Means for the Future of Esports
E-commerce giant Amazon has entered the video game space in earnest with the launch of the new team-based shooter "Crucible."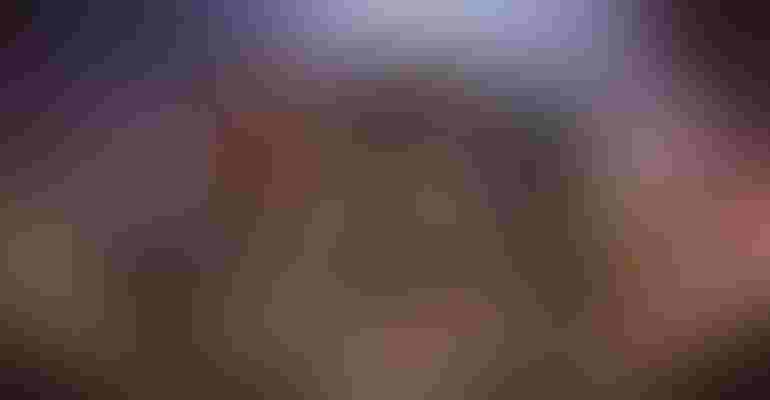 Amazon has entered the video game-maker space with its new team-based PC shooter game, "Crucible."
The free-to-play PC game sees players work in teams to hunt opponents and creatures on a remote planet. Available now for download, the game was created by Relentless Studios, an Amazon Games development studio.
"Crucible's" face-paced action and variety of player types puts it in a category with massive hits such as "Fortnite" and "Overwatch." For Amazon, the title continues its push into the gaming and esports realms. While no plans are in the works for esports tournaments for "Crucible" as of yet, Amazon's deep ties to the esports community through its Twitch streaming platform, make it an obvious fit.
Twitch is a platform that allows gamers to broadcast play sessions. The platform has also become a key component for esports broadcasting. Amazon even recently launched an esports directory on Twitch to make it easier for consumers to watch content specific to competitive play. 
Twitch's impact on the gaming community can't be overstated. The platform is the go-to tool for streaming games. The platform's close ties to Amazon are evident as well. The e-commerce giant even highlighted its links to Twitch in the press release for "Cruicible," which quotes the biggest streamers on the platform.
"I knew 'Crucible' was something special the very first time I played it, and it somehow keeps getting even better," said Twitch creator Sasslyn. "The hunters are unique, but welcomingly familiar. Whether you want to stick to one or be a jack-of-all-trades, there is a hunter that will fit your preferred style of play. Throughout 'Crucible's' development, I've had the pleasure of seeing first-hand how much the team cares about their players, and the way they take feedback and use it to make Crucible into an even more innovative and unique game."
When Amazon bought Twitch in 2014, the move was seen as the retailer's big play to get into the gaming market. Amazon was able to use its massive resources to acquire a company that had built a considerable following quickly. As an early adopter of esports, Twitch was able to be the ground floor platform for an industry that has snowballed since 2014. 
NewZoo reported in February that the gaming vertical would surpass $1 billion in revenue by year's end. That was before the COVID-19 pandemic and the global economic shutdown led millions of people to stay home. Since the quarantine, NewZoo has reported that spending is expected to go up and gaming time has increased as people stick to their homes.  
Now, as Amazon launches its first original PC title, the power of Twitch becomes even more palpable. Amazon's streaming platform coupled with an in-house developed game, gives the retail leader a leg up when it comes to making "Crucible" a hit with streamers and esports' viewers down the line. 
If the game proves to be a success, it could be a hit with streamers, gamers and esports pros. Only time will tell how things play out, but the long term efforts of Amazon to get into gaming could soon be paying off in a big way.
Subscribe and receive the latest news from the industry Article
Join 62,000+ members. Yes, it's completely free.
You May Also Like
---