VR: Beyond the Game
VR: Beyond the Game
From video games to theme parks, virtual reality is taking the world by storm and is helping bring top brands to new heights.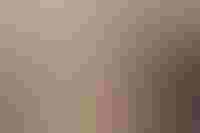 From video games to theme parks, virtual reality is taking the world by storm and is helping bring top brands to new heights.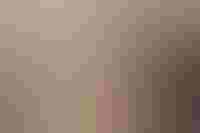 In recent years, virtual reality has been revered as one of the top trends across multiple fields, particularly within the licensing industry. When VR comes to mind, many people associate the software with gaming, however, innovators within the licensing sector have utilized the software to not only produce a raft of branded VR games, but to build on and expand theme parks, exhibitions, live events and more.
Consumer VR software generated more than $80 million in 2016, according to The NPD Group. NPD also reports that PC and console VR owners spent an average of $157.92 on VR software for their system, and that the most endorsed reasons for buying a VR headset is to play immersive games (87 percent) and to travel virtually to interesting places (75 percent).
One company that has taken a big leap into the world of VR is Six Flags Entertainment. The theme park partnered with Samsung Electronics America in 2016 to debut a series of roller coasters (including three Superman-themed coasters) that utilize Samsung Gear VR headsets. The first Superman-themed VR coaster debuted at Six Flags Fiesta Texas last summer and requires riders to wear VR headsets that enable them to be transported into Metropolis to help Superman defeat Lex Luthor.
DreamWorks Animation teamed with Honda earlier this year to demonstrate the automaker's in-car augmented and virtual reality content by featuring the animated movie Trolls. Called the Honda Dream Drive, the new car enables passengers to immerse themselves in a VR world that is triggered by the motion of the vehicle.
Cirque du Soleil has also leapt into the world of VR. The entertainment brand recently partnered with Felix & Paul Studios to develop "Dreams of O," a 12-minute, 360-degree 3D experience comprised of aerial acrobatics, dives, fire and surreal amphibious characters, for the Samsung Gear VR powered by Oculus.
Sony also expanded its live experience capabilities last summer by partnering with Madame Tussauds New York, Ghost Corps. and The Void to create an immersive, VR experience based on the newest Ghostbusters movie. Titled, "Ghostbusters: Dimension," the live experience launched exclusively as part of Madame Tussauds' "Ghostbusters Experience" and combines state-of-the-art technology, props, costumes, a vehicle, gadgets and exclusive content. The experience also includes a ghost hunt where visitors must battle a paranormal villain to save New York City.
Beyond experiences, brand owners have begun using virtual reality to transport fans directly into the heart of the action of their favorite series, movies, sporting events and more. And with VR becoming in-demand with consumers, it makes sense.
Most recently, Aardman released a VR experience for its "Shaun the Sheep" franchise. The experience, called "Shaun the Sheep Movie Barn VR," serves as a 360-degree movie theater environment that will allow users to view "Shaun the Sheep" adventures. It also includes exclusive content from the studio such as film trailers and animated shorts, which will air ahead of the classic episodes.
The National Basketball Association capitalized on VR capabilities to help bring fans closer to the action. For the 2016-17 season, the league partnered with NextVR to bring NBA League Pass subscribers select regular season games via virtual reality.
Finally, Mattel, in collaboration with Warner Bros. Consumer Products, DC Entertainment and Warner Bros.' digital studio Blue Ribbon Content, teamed with Otoy to develop original episodic content based on "Batman: The Animated Series" for the View-Master VR Viewer, which was released late last year.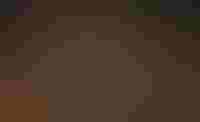 Despite the various experiential capabilities of VR, it would be remiss to ignore the number of entertainment properties that have expanded their content through VR games. Examples include:
Nickelodeon partnered with Mattel and Climax Studios to launch "View-Master TMNT VR," a new VR app that will put kids in the center of the action alongside the Teenage Mutant Ninja Turtles as well as visit fan-favorite locations from the series. The new game is compatible with Google Cardboard and View-Master VR Viewers.

Viacom and artist Nick Koenig (a.k.a. Hot Sugar) released a VR music and gaming experience, titled "The Melody of Dust." The new game features more than 80 original melodies hidden within objects, which together form a VR album shaped by the unique gameplay.

Paramount Pictures teamed up with VRWERX to develop a VR game based on the Mission: Impossible franchise. The video game offers an original storyline inspired by the classic spy film franchise and is available for a variety of platforms, including the HTC Vine, PlayStation VR and Oculus Rift.

Sony Pictures Virtual Reality and Ghost Corps., a subsidiary of Columbia Pictures, tapped CreateVR to bring the world of Ghostbusters to PlayStation VR. The game, titled "Ghostbusters VR–Now Hiring, Act 1: Firehouse," will allow fans to explore the iconic firehouse, meet characters like Mooglie and get up close with Slimer. Fans will also be able to access the Ecto-1, assemble and fire a proton pack, see the basement where the Ghost Containment Unit is and more.

VRWERX is also developing a game inspired by the Paranormal Activity franchise, titled "Paranormal Activity: The Lost Soul," for the HTC Vine, PlayStation VR, Oculus Rift, PlayStation 4, Xbox One and PC.

CBS Consumer Products and Ubisoft joined forces to launch "Star Trek: Bridge Crew." In addition to a new ship created for the game, it will also feature the original U.S.S. Enterprise that users will be able to command on their own voyage.

Warner Bros. Interactive Entertainment, in partnership with DC Entertainment, launched "Batman: Arkham VR" last year. Developed by Rocksteady Studios, players will be able to immerse themselves in the virtual reality world through the eyes of the "World's Greatest Detective." The game is available exclusively for PlayStation VR.

Cartoon Network, in collaboration with U.K.-based VR specialist Opposable, launched a VR mobile game, as well as a themed viewer, based on the animated series "Adventure Time." Titled, "I See Ooo," the game transports fans to the Land of Ooo to take on three different themed games.

Lionsgate and SilVR Thread released "Nerve–Do You Dare," a VR game inspired by the movie Nerve, which was released late last year, and is available for Samsung Gear VR and Google Cardboard.
Subscribe and receive the latest news from the industry Article
Join 62,000+ members. Yes, it's completely free.
You May Also Like
---