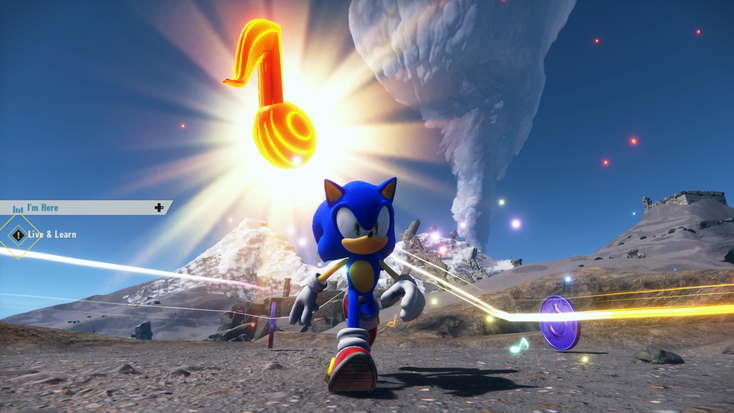 The world is undergoing a digital transformation. From AI photo filters to ChatGPT, the newest tech accessories and more, technology is one-upping itself, creating the latest and greatest in entertainment, business and more. 
One such technological advancement was and continues to be video games. According to The American Physics Society, the first video game was created by physicist William Higinbotham in October of 1958, and The Smithsonian says that the first commercial video game success was Atari's "Pong" in 1972, which led to an explosion of video games and the industry we know today. Now, video games are a revenue powerhouse, with Statista reporting that the global video game market generated approximately $198.6 billion in revenue in 2021. Digital and physical video gaming market revenues worldwide are projected to reach $298.2 billion by 2027. 
Video Games and Politics 
Governments are taking notice of video games as an opportunity for economic growth too. Bloomberg reported that Saudi Arabia is investing
$38 billion to become a video games hub, in an effort to diversify its economy. 
Saudi Arabia originally was looking to diversify through the esports industry but switched gears to video games through the same fund. Savvy Games Group, headquartered in the country, is the fund's subsidiary group and will focus on developing, publishing and acquiring top-tier games. 
Case in point: Savvy Games just acquired game maker Scopely for $4.9 billion. Scopely is the company behind games like "
Champions," "Wheel of Fortune: Free Play" and "
," as well as the officially licensed "
" game. 
Well-known games such as these can have a huge economic impact for Saudi Arabia, and this branch of entertainment may end up having wide-reaching economic and political implications as the game IP and its licensed product may shift to fit the mold of those who own the properties. This writer predicts that games and consumer products will be diversified in content even more to fall in line with this trend. 
Video Games and Licensing Opportunity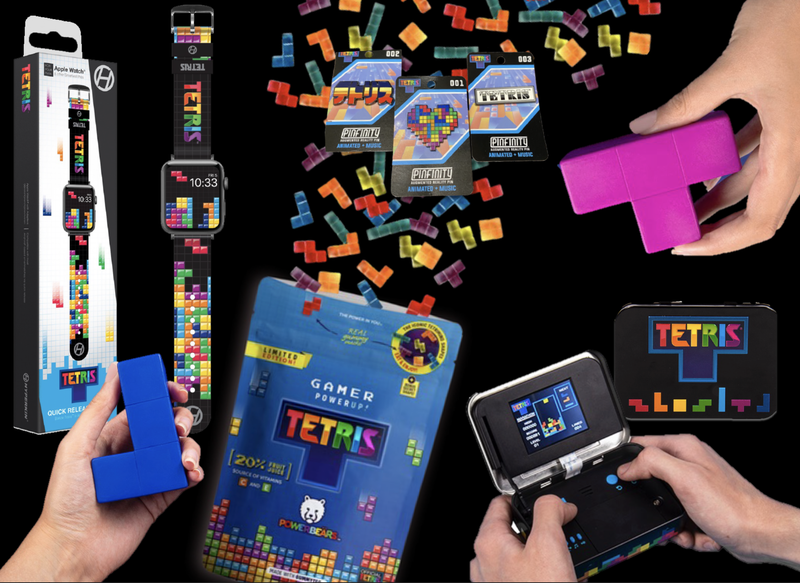 Video games are a tried-and-true source for original IP, as well as an opportunity for the licensing of an existing IP.
reported in its Global Licensing Industry Survey that for 2022, 9.8% of global sales revenue from licensed merchandise and services came from video games, software and apps. Industry experts like Steven Ekstract, managing director, Global Licensing Advisors, see video games as gold for brand extension opportunities.
"Video games are the OG of digitally native brands," says Ekstract. "Gaming is now a 40-year-old industry that crosses three generations as well as gender. As a form of entertainment, videogaming eclipses both film and television in revenue and players spend significantly more time on games, creating a loyalty and fan base for specific game brands. Video games are interactive, placing the player in the center of the game, which creates a critical emotional connection with the consumer, the magic formula for brand extensions and licensing." 
With the sheer amount of players engaged with video games, and the hours spent enjoying video games, the opportunity to leverage fandom is massive for licensed consumer products. 
Insider Intelligence (via PC Magazine) estimates that two-thirds of people in the U.S. under 18 play video games online, which puts it only behind YouTube in terms of engagement. In the U.K., Germany, Brazil and Japan, video games are also proving to be a "favorite entertainment activity among Gen Z," says Deloitte. Further, The NPD Group estimates that in 2021, gamers spent 16.5 hours per week gaming. And gamers are multi-platform, switching between console, mobile and computers.  
With this much game play, companies are capitalizing by extending the brands into additional product lines. In-game direct-to-consumer and in-real-life physical product releases are a way that video game companies are keeping up with the licensing Joneses. Dave Tovey, head,
, credits these options for the growth of this consumer product category."With all-year-round multi-category placement, video games remain a well-established consumer product category at retail," says Tovey. "Through the depth of our clients, which includes Microsoft, Activision, Atari and Ubisoft, we have been able to fuel fandom by offering downloadable content with product, establishing trend driven lifestyle pieces or by debuting in-game synchronized DTC releases. "
Video Games and Hollywood 
Today, video games are being adapted into various entertainment mediums like shows and films, creating new options for video game executives in terms of brand extension. Multiple iterations of games, each with its own set of fans, now exist. 
Take the cultural impact of video-game-turned-
-series "The Last of Us." Pop culture discussions now include "The Last of Us" show vs. video game discourse, meme after meme about the fictional pandemic-starting fungus and the internet's obsession with Pedro Pascal, the lead actor in the HBO adaptation. 
"From a pop culture perspective, it was only natural that Hollywood studios would mine popular video game franchises for films and TV series," says Ekstract. "The confluence of the pandemic in 2020 combined with the advent of the 'Streaming Wars' created a perfect storm for branded game content to transform into the next franchised movie and TV success stories." 
With a boom of reboots, nostalgia-led Hollywood productions and more IP refreshes, video games are being added to the list as another IP option primed for franchising. According to Ivo Gerscovich, chief business and brand officer,
,
of America, this trend is only beginning, and we're going to see a lot more of it in Hollywood. Additionally, the Hollywood appeal is bringing in new game players, benefitting the video game industry as well. 
"We predict that we're going to continue to see a lot more mainstream entertainment adaptations of beloved gaming franchises," says Gerscovich. "We're seeing more and more new fans drawn to the 'Sonic the Hedgehog' games from our licensed experiences across television, film, comics and merchandise, and many other leaders in the industry are following suit. The advent of streaming services has been a huge factor in the proliferation of TV and film based on video games, and we anticipate this trend will continue and funnel even more players to games. It's an exciting time to be a game company and see fans' appetite continue to grow for our games through our licensed experiences." 
A lot of the most popular video games on the market have begun to follow this trend. The most-sold and fifth most-played video game of 2022 was "
," according to GamerTweak, with 238 million copies sold and 738 million players.
revealed that a live action "Minecraft" movie will be released in theaters in 2025. Additionally,
just released its "
." movie to huge box office success as of this writing, and GamerTweak says the game was the seventh most bought game of 2022. A "Tetris" movie has also just hit the small screen, celebrating the creation and commercial success of the puzzle game.
Maya Rogers, president and chief executive officer,
, sees the trend of video games coming to the big screen growing and believes consumer products will diversify as a result.
"Cross-media collaborations between video games, movies, TV shows, music and more are increasingly common, enabling popular IPs to be enjoyed by audiences in creative, new forms," says Rogers. "This has presented an incredible opportunity to extend the brand through the recently released film, 'Tetris,' starring Taron Egerton, available on Apple TV+. Moving forward, we expect licensing agreements to more often include the creation and distribution of branded content across multiple platforms." 
Getting Ahead in the Game 
With political intervention in the gaming industry, the biggest IP becoming gaming content as a brand extension and fresh adaptations of video games hitting the big and small screens, a lot is happening in the video game industry. Industry executives in both video games and licensed consumer products can stay ahead of the curve by using these trends to their advantage. 
Whether extending an existing IP into the gaming universe or taking something from a video game and expanding it into another entertainment medium, consumers are drawn to the IP they know and love. This gives executives the opportunity to extend the brand into additional merchandise, both in-game (à la "
" skins, for example,) and in real life. 
Driving revenue for video game IP in a successful way means going beyond just releasing IP for entertainment. It's leaning into that IP and creating additional experiences through things like location-based activations, interactive merchandise, wearable merchandise and more. Expanding the world of a game through multiple avenues is how consumers keep coming back for more, which is why
, taking place June 13-15 in Las Vegas, NV, has some of the biggest names in video gaming exhibiting:
, Minecraft,
, SEGA, Tetris, Tinderbox and
, for example.
There is still time to
at Licensing Expo, and registration is
. Click
for more details.
Read more about:
Subscribe and receive the latest news from the industry.
Join 62,000+ members. Yes, it's completely free.
You May Also Like
Loading..