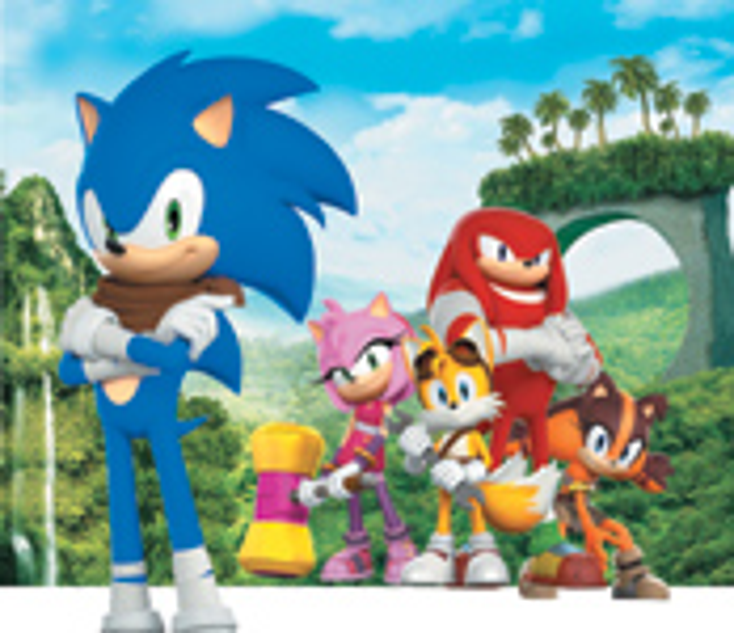 SEGA is updating its phenomenallysuccessful Sonic the Hedgehog character for a new generation of gamers.
For two decades, SEGA's Sonic the Hedgehog has been one of the world's most recognizable gaming characters. The speedy hedgehog stars in more than 70 video games titles and four animated series and appears on an extensive line of products globally.
The decision to tinker with a property that popular doesn't come lightly.
"Our mantra was always 'familiar but new,'" says Rene Flores, director of licensing, SEGA of America. "The characters have always been the core of the franchise's success, and we didn't want to lose sight of that. We wanted to make sure that the characters were still true to themselves, but enhanced in ways our fan base would respond to."
The company has created a new branch of the Sonic universe–Sonic Boom–that will debut a revamped look for Sonic and his friends. SEGA has maintained the core identity and values of the Sonic brand, looking to each character's abilities
and unique personalities as inspiration for the new look's visual identity.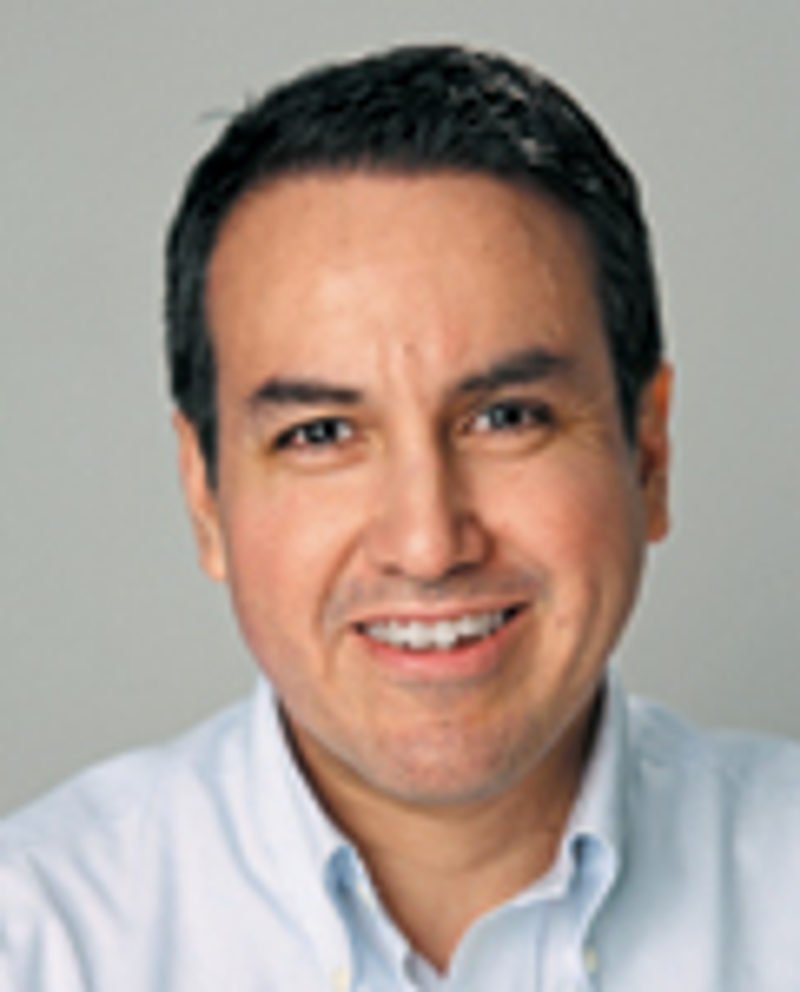 Rene Flores, director of licensing, SEGA of America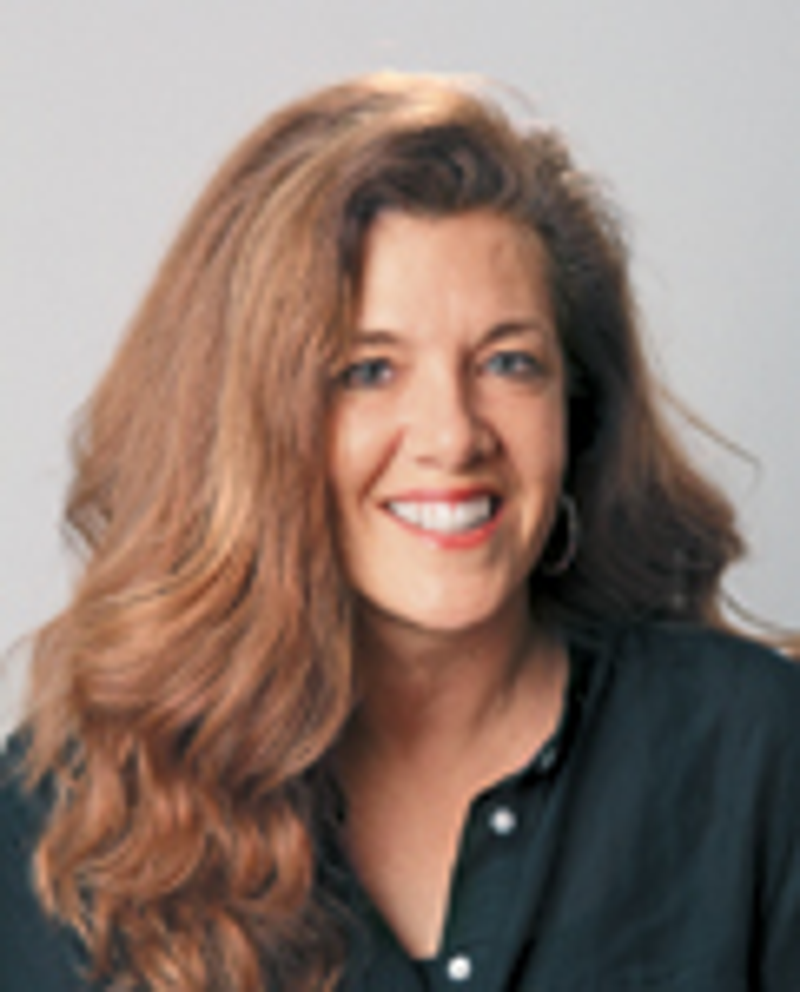 Marcella Churchill, senior director of marketing, SEGA of America
As part of the new push, SEGA will launch its first-ever CG-animated television series, two new video games for the Wii U and Nintendo 3DS systems and introduce a new toy line with master partner Tomy. A wide range of other licensing agreements are also underway.
"We're always thinking of new ways to generate a new experience," says Marcella Churchill, senior director of marketing, SEGA of America. "We wanted to make Sonic more relevant to kids today, and giving the characters stronger personalities is a response to that. It's something kids can relate to."
These more fully developed personalities have an opportunity to shine in the new "Sonic Boom" TV series, co-produced by SEGA of America and OuiDO! Productions. The series will debut on Cartoon Network in the U.S. and on Canal J and Gulli in France during the 2014-2015 season.
The series is an ensemble comedy consisting of 52 11-minute standalone episodes packed full of high-adrenaline action. Every episode starts from a small character-driven story and becomes an epic tale of saving the world, robot battles and other exciting adventures.
"The series is a nice mix of humor and action–something that's much more important in today's market," says Churchill. "We worked with writers who have written for 'The Simpsons' and 'Teenage Mutant Ninja Turtles,' so the stories are great and give viewers a real sense of Sonic and his friends' personalities.
"We knew from focus groups that kids love the fact that Sonic is so fast, so we really reinforce Sonic's speed in 'Sonic Boom,'" she continues. "The fan base also responds to a little bit of attitude."
Sonic's more physical look reflects that new attitude, as do the wraps around his feet that highlight his speed.
Fans also love the character Tails' ability to craft vehicles, so his new Sonic Boom look reflects that and includes goggles and a tool belt.
"Kids like the fact that he's such a loyal friend–that really resonates with them. So we can expand on that in the new universe of the television show," says Churchill.
The animated show platform gives the Knuckles character (who also has a new, more muscular look) an increased opportunity to reveal his comedic side. The updated Amy Rose character has been tweaked as well. Amy Rose now has a more developed sassy and confident personality–attributes that SEGA believes will raise the character's profile with girls.
"She's independent and takes control of her world," says Churchill.
Amy Rose's enhanced character should also expand licensing opportunities in the girls' apparel category.
"Amy Rose has always been popular, with the fan base split about 60 percent boys and 40 percent girls. But the interaction with the animated character should build on her popularity even more," says Churchill.
Characters will be further developed through the new "Sonic Boom" video games, which serve as a prequel to the stories in the TV series. With collaborative game play at its core, the "Sonic Boom" video games feature traditional elements of Sonic games–such as speed–but deliver a totally different experience to previous Sonic games.
"There's a much more cooperative focus and an open-world format to this game," says Churchill. "The independent stories in the games are connected to the stories in the animated series, so when they play, kids can be different characters and play out the story together. It's a continuation of the open-ended Sonic Boom universe that allows kids to continue stories on their own."
The new games are developed in the U.S. by California-based Bog Red Button Entertainment for the Wii U, and Sanzaru Games for Nintendo 3DS in collaboration with the Sonic team. This is the third title to be released as part of SEGA's exclusive deal with Nintendo.
"Sonic Boom" will take advantage of the innovative hardware of both the Wii U and Nintendo 3DS. The video game will also introduce exploration, combat and a new "Enerbeam" tether machine that lets players discover the Sonic Boom world in totally unique ways. The games will be introduced in November, in time for the holiday season.
The launch will be supported by a robust global licensing and merchandising program and style guide. Sonic Boom's style guide has a tropical feel featuring a beach, palm trees and jungle environments. A focus on metal and robots give the game a steampunk vibe.
"The characters' distinctive colors and looks lend themselves to strong licensing programs, and our style guide has wide appeal across a number of categories," says Flores. "The animated series, together with the games, will bring Sonic to a new level."
Tomy is developing a comprehensive toy line across a number of categories including plush, action figures, role play, vehicles and novelty. Tomy will energize the line with speed, lights, sounds, motion-activation and action-performance to create an exciting play experience.
SEGA is launching a broad licensing program across multiple categories including toys, apparel, publishing, accessories and food and beverage in one of the largest license initiatives the company has taken on in years.
Along with its partner Archie Comics, SEGA will also be exploring publishing.
"The rich world of the animated series gives us more opportunity to flesh the stories out in publishing," says Flores. "We're also looking at trading cards, temporary tattoos and sticker collections, as well as party goods and cakes. There are some new areas we think can present some good opportunities. We're also looking at creating Sonic boutiques within stores."
SEGA has been very successful with the Sonic franchise in retailers Hot Topic, Spencer's and Hastings, and is working with other retailers to create cohesive merchandising programs across multiple categories that will maximize Sonic's potential in stores.
"Sonic has worldwide appeal, and we see a lot of interest in international markets as we roll out the animated show to Australia, New Zealand, Mexico and Brazil, then to the Latin American, European and Russian markets," says Flores.
With Sonic's look changing, SEGA also sees opportunity for a retro Sonic look.
"Older fans are passionate about Sonic, so we still want to keep a classic line going with a nostalgia element," says Flores. "We see a two-tiered focus going forward, with a retro look for older consumers and the Sonic Boom look targeted to a younger, new generation of fans."
Read more about:
Subscribe and receive the latest news from the industry.
Join 62,000+ members. Yes, it's completely free.
You May Also Like
Loading..