SEGA, IDW Publishing Team for 'Sonic' Comic
SEGA, IDW Publishing Team for 'Sonic' Comic
SEGA celebrates three decades of going fast in 2021.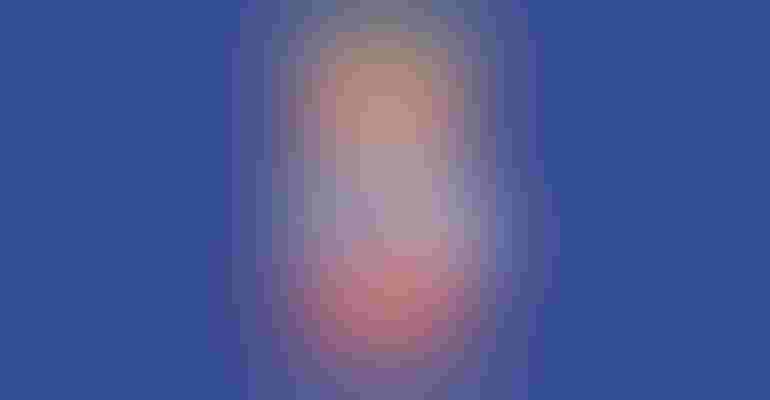 IDW Publishing and SEGA of America have announced a special comic book collaboration celebrating 30 years of "Sonic the Hedgehog."
Timed to the character's 30th anniversary this June, IDW will release Sonic the Hedgehog 30th Anniversary Special, a super-sized 80-page comic book. With the franchise entering a new decade, the anniversary issue will feature the writings of New York Times best-selling authors Gale Galligan and the McElroy Brothers for the Blue Blur's next chapter.
"We're celebrating a major milestone for the world's coolest hedgehog, so we needed creators who could capture the vibrant comedy and action of 'Sonic; in style," says David Mariotte, editor, IDW Publishing. "The 30th Anniversary Special features possibly the greatest creative lineup ever assembled on a single issue of 'Sonic'"
For this tribute comic, IDW has tapped Gale Galligan, known for her illustration work on "The Babysitters Club," along with Justin, Travis and Griffin McElroy, podcasters, "The Adventure Zone" and "My Brother, My Brother, and Me." This group will be contributing their first-ever Sonic adventures alongside writers Ian Flynn and artists Mauro Fonseca, Reggie Graham, Aaron Hammerstrom and Thomas Rothlisberger.
"Seasons of Chaos," the first of three stories featured in the 30th Anniversary Special, was created by Flynn, Hammerstrom and Graham.
"' Sonic' has been central to my creative career for fifteen years," says Flynn. "I've had the pleasure of writing the little blue hedgehog in a variety of media, and he, in turn, has introduced me to an army of artists and editors who have helped me grow as a professional (and made me look good). I've had a long run with 'Sonic,' and I hope that continues for years to come."
Dr. Eggman is the second story's subject, "Dr. Eggman's Birthday," by Galligan and Rothlisberger.
"When my sister and I were little, we borrowed the 'Sonic the Hedgehog' OVA from our local video library and proceeded to watch it about a billion times," says Galligan. "I still remember quoting it back and forth with her for weeks after that! Sonic has held a special place in my heart ever since. I'm thrilled to be able to contribute to the 30th Anniversary Special, and I can't wait to send my sister a copy."
The third story, Sonic Learns to Drive, is a collaboration by the McElroy brothers and Fonseca.
Sonic the Hedgehog 30th Anniversary Special will be available with multiple cover variants, including Cover A by "Soni" c Team, Cover B by Christina-Antoinette Neofotistou and two retailer-incentive editions featuring art by Patrick Spaziante and Tyson Hesse, respectively.
IDW will also produce "Sonic the Hedgehog 30th Anniversary Celebration: The Deluxe Edition," a hardcover version with bonus content. In stores on October 5, the deluxe edition features an additional story by Galligan, a cover gallery, a "From Script to Comic" feature and more.
As another way to commemorate 30 years of Sonic, IDW will release Sonic the Hedgehog: The IDW Collection, Vol. 1 on June 22debuting a new line of oversized Sonic hardcover editions that will encompass the ongoing series, annuals and mini-series in the recommended reading order. The first volume collects issues Nos. 1-12 of IDW's Sonic the Hedgehog comics, comprising the complete story arcs of Fallout, The Fate of Dr. Eggman and Battle for Angel Island."
Subscribe and receive the latest news from the industry Article
Join 62,000+ members. Yes, it's completely free.
You May Also Like
---