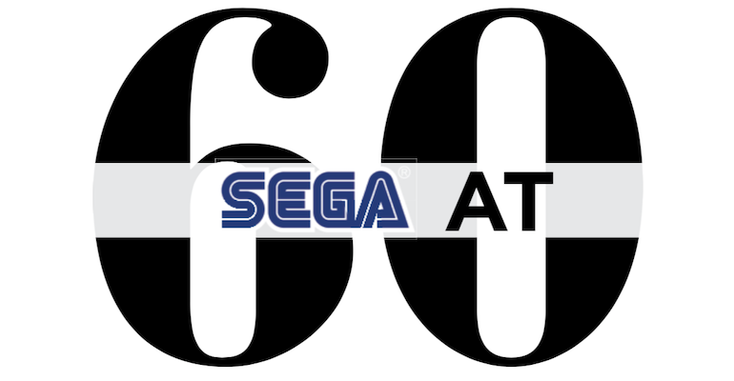 For gamers, SEGA is as ubiquitous as water. For many, the "SEEGAAA!" intro chime is ingrained into people's memories in a way few brands can hope to achieve. No matter when you played video games, you've most likely enjoyed hours playing a game developed by SEGA.
From "Sonic the Hedgehog" to "Jet Set Radio," SEGA has built an empire on inspired games and video game consoles. If you've spent any amount of time grasping a video game controller, you've more than likely held a memory entrenched with SEGA at the forefront. Now celebrating its 60th anniversary, SEGA looks to continue to make memories in licensing
Originally named Nihon Goraku Bussan Company, SEGA's journey started with the launch of a jukebox. Launched in 1960, the SEGA 1000 was Japan's first domestically produced jukebox. Five years later, the Nihon Goraku Bussan Company merged with Rosen Enterprises, began operating arcade facilities and changed its name to SEGA Enterprises. By 1983, the newly named company started to move past
its arcade roots and launched its first at-home consumer game console, the SG-1000. Considered a proto-forefather to the consoles that would become fashionable a few years later, the SG-1000 provided the start of SEGA's move into gamers' homes. The SG-1000 was followed by its successor the SG-1000 II in 1984 and the Sega Master System in 1986. A trio of eight-bit systems, each console had its fans, but SEGA wouldn't truly take off until the launch of the SEGA Mega Drive. Known to U.S. consumers as the SEGA Genesis, the SEGA MegaDrive proved a gamechanger for at-home video games.
A beloved console, it was responsible for the debut of such well known video games such as "Sonic the Hedgehog," "Toejam and Earl," "Earthworm Jim" and "Contra: Hard Corps." Ever since the Mega Drive's launch, SEGA has continued to launch new products and properties. Following the Mega Drive release, SEGA would continue to make consoles until the debut of the Dreamcast in 1998. While the company left the home console business in the late '90s, SEGA continued to make games and leverage the popularity of its video game portfolio for licensing
Whether it's "Shenmue," "Jet Set Radio" or the "Yakuza" series, SEGA has continued to bring products and titles to its global fan base for 60 years. The company has established a strong brand that highlights the peaks and valleys of a company that has found sustained success over six decades. Speaking with License Global, Chris Asano, licensing coordinator, SEGA of America, who works with SEGA subsidiary ATLUS, highlighted how the company has been able to leverage the love fans have built up with its brands to develop creative products.
"With the growing popularity of our titles, we are graced with many creative takes that show the passion for the titles and have been fortunate for the opportunity to give back to our fans," says Asano.
Read more about:
Subscribe and receive the latest news from the industry.
Join 62,000+ members. Yes, it's completely free.
You May Also Like
Loading..