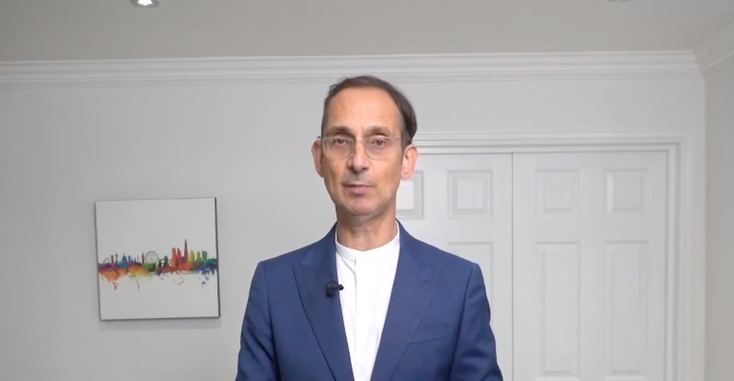 The rise of video games has fundamentally shifted what consumers expect from entertainment. Interactivity has become a crucial aspect of media as brands compete in an ever-crowding marketplace by the day. That demand for interaction has also expanded beyond media and into retail with the growing use of gamification.
Gamification is defined as using gaming techniques to deliver compelling user experiences outside of traditional video games. It has established a new shopping paradigm for retailers in an era where digital connections are more crucial for revenue than ever before.
During 
 at the Licensing Leadership Summit, Daniel Bobroff, founder and chief executive officer of Coded Futures, and formerly co-founder, ASOS Ventures, highlighted how gamification has become a 'superpower' for retailers.
"Video games are now bigger than movies and music combined," says Bobroff. "Interactivity, it turns out, has this magical ability to
suspend disbelief and we can't get enough of it – whether we're a sporting superstar, a hero saving the planet, or a magical character in a fantasy land. We don't just consume the experience we become part of it."
For modern retailers, gamification provides a template for reaching consumers in a clogged shopping landscape. The popularity of platforms such as Amazon has led e-commerce to become a setting of infinite possibilities and never-ending shelf space. However, according to Bobroff, the massive opportunities in the space requires retailers to use creative thinking to cut through the noise and understand the consumer in a real way.
"For today's retailers, the world has shifted from scarcity to abundance," adds Bobroff. "Amazon trailblazed this idea when Jeff Bezos declared it the 'everything store' in 1997. Today, we're surrounded by a mass of niches and we've moved beyond an age of information to an age of recommendation. For today's retailer to succeed, they must be the source of that recommendation."
Bobroff's keynote highlighted how gamification could cut through that noise and deliver compelling experiences that drive real results. From the pillars of gamified experiences to reaching consumers who are now task-focused, gamification provides a basis for getting shoppers repeatedly and in a fully connected way.
"For a number of years, we've been talking about an omnichannel world where it was possible to take various paths from inspiration to purchase," continues Bobroff. "I think we've now moved from that omnichannel world to something that I would probably describe as a 'responsive retail world' where these channels can no longer exist in isolation – they must enrich, interact and react to one another."
Learn More
See Bobroff's full keynote to understand the practical steps needed to build a gamification strategy for your business. Registered Licensing Leadership Summit attendees can watch the 
. Those interested in attending the Summit can also still register for the event 
.
Subscribe and receive the latest news from the industry.
Join 62,000+ members. Yes, it's completely free.
You May Also Like
Loading..