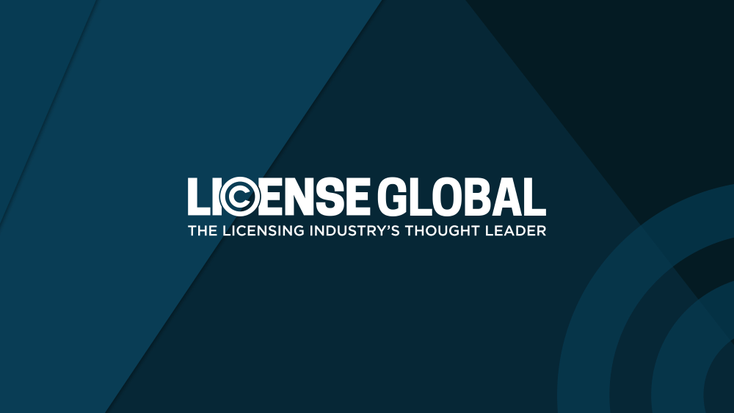 License Global began its look at
in 2021, charting the rise of some of the biggest studios attempting to establish a console-free library of iconic gaming titles and intellectual properties.   
As Netflix, Amazon and Google Stadia all joined the fray, cloud gaming has since continued to evolve, reaching 21.7 million paying users and generating a $1.5 billion revenue in 2021.   
This market of players looking for walls-free accessible gaming is set to grow over the next two years, quadrupling that $1.5 billion revenue by 2024 (Source:
).  
So, what is cloud gaming, will it impact brand licensing, and where are the opportunities for collaboration and consumer products? License Global gains an exclusive sneak preview of the latest Newzoo Cloud Gaming Report to find out more.  
Newzoo's latest Cloud Gaming Report has outlined a few trends highlighting the cloud gaming market as an exciting new opportunity for businesses to collaborate, game developers to reveal new intellectual
properties, and brands to reach millions of fresh players.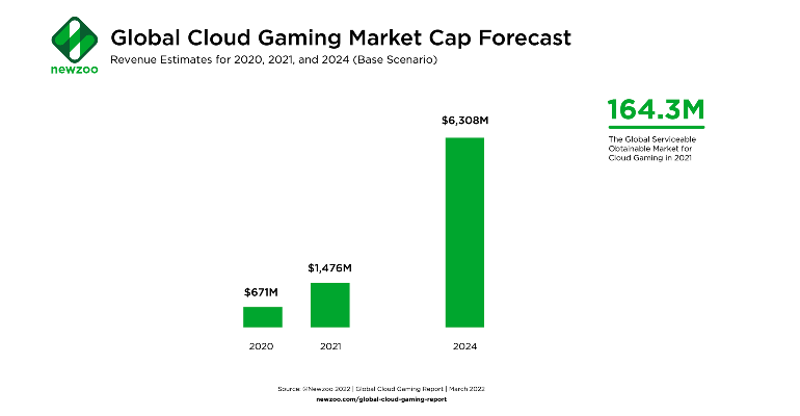 Cloud Gaming is Coming to TVs, Literally   
In essence, cloud gaming allows players worldwide to access an entire library of video game content, titles and intellectual properties directly through their television and without the need for consoles. 
Because of this ease of access for millions of new, casual and dedicated gamers, the opportunity for collaboration in the cloud gaming world is rife.  
New partnerships are already starting between gaming companies and tech providers to create a foundation of access for players worldwide.  
"Tencent partnered with several TV manufacturers to add Tencent START on its TVs," says Newzoo analysts in the Cloud Gaming Report. "NVIDIA partnered with Samsung and LG to bring GeForce NOW to new TV models, and more partnerships are on the way."  
A Playground for New Intellectual Property  
"Small cloud gaming services are taking giant steps thanks to the accessibility of the market. While smaller firms may not have the same budgets as the large tech companies also investing in the market, their innovative approaches have led to quick successes," adds Newzoo. "The market is also consolidating via mergers, acquisitions and investment. Larger companies will acquire smaller ones to grow their footprint in the cloud ecosystem quickly. The smaller firms benefit from brand recognition and access to more content, while the bigger firms benefit from smaller companies' innovations and talent."  
With independent developers come new intellectual properties, cult followings and titles that take the gaming market by storm. Increased accessibility across televisions, mobile and laptops with no reliance on consoles means more players, global access and greater player engagement with new and established brands.  
This new level of access has also shaped the strategies of major streaming platforms such as Amazon and Netflix.  
"More huge media and entertainment companies will get involved," says Newzoo. "Netflix has been experimenting with adding games to its subscription. For now, users still must exit the app – and enter mobile app stores – to access games. Cloud gaming removes that barrier, and media companies looking to add value to their services are taking note."  
According to the report, despite some early challenges and obstacles, the market's future remains almost unanimously positive. Supply constraints are ongoing, 2022's game release schedule is crowded – not to mention highly anticipated – and cloud gaming services are spreading to smart TVs, consoles, streaming sticks and other devices. In short, Cloud gaming's future is bright. It will bolster the gaming market with new players, fans and consumers as more intellectual properties, titles and gameplay experiences are streamed effortlessly into homes worldwide. 
Subscribe and receive the latest news from the industry.
Join 62,000+ members. Yes, it's completely free.
You May Also Like
Loading..