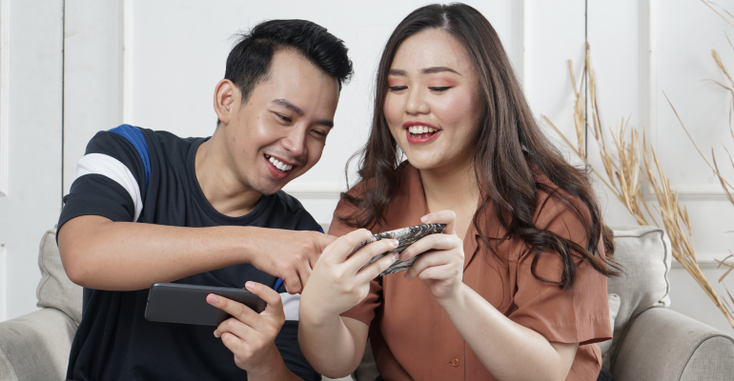 From the golden era of Nokia's "Snake" to the age of "Candy Crush" and "Angry Birds", mobile gaming has always been a powerful medium. However, thanks to advanced smartphone technology and rising audiences, mobile gaming is stepping into an entirely new age. 
The mobile gaming industry itself has reached a global revenue of over $77 billion in 2020 (source:
) thanks to a huge uptick in engagement, a 6.7 percent rise in smartphone users (3.5 billion) and the advent of 'mainstream' mobile gaming intellectual properties. 
The platforms supporting the mobile gaming world such as Apple, which will generate $38.8 billion on Apple Store this year, and Google Play ($27.8 billion) according to Newzoo, are now battlegrounds for new indie games, licensed games from external brands or movies and big-name retro titles making their way onto new technologies. 
Whether it's pay-to-play, subscription-based gaming like Apple Arcade or in-app purchased fueled titles, more and more games are making their
way to the top rankings. Today, "Pokémon GO" – the title that revolutionized augmented reality in mobile gaming – and SYBO Games' "Subway Surfers" – which has been the subject of countless successes in the brand licensing market – are the leading games in terms of downloads, each surpassing 1 billion players. 
Esports titles that originally launched on consoles, such as "Player Unknowns Battlegrounds" (200 million monthly players in 2019 according to vieesports.com) and "Fortnite" (129 million downloads to date and over 
) are also supporting the competitive evolution of the mobile games market and reaching global markets with ease. 
Mobile games that have reached peak engagement, even before the global pandemic, have supercharged their fan-base with brand licensing programs, movies (e.g. "Angry Birds" and "Angry Birds 2"), promotional runs (e.g. "Despicable Me: Minion Rush" which garnered 950 million downloads) as well as countless consumer product ranges. 
While the mobile gaming medium is a rapidly growing market in its own right, the COVID-19 pandemic measures are adding fuel to the fire and supercharging engagement, time spent on each app and number of players as the world is given more time. Another key element in the future of the mobile game industry is the arrival of 5G. This hyper-speed access to the web, combined with more powerful phones emerging all the time, will create a platform for some of the biggest names in gaming to add their own titles, properties and versions of major release titles via mobile. 
Put simply, as the world's culture continues to change amid the global pandemic, mobile gaming's first $100 billion year has been forecast for 2023 (Newzoo), which will undoubtedly make way for more big names in the medium, more big titles and huge advancements in everything from gameplay to licensed / licensable properties.  
Read more about:
Subscribe and receive the latest news from the industry.
Join 62,000+ members. Yes, it's completely free.
You May Also Like
Loading..