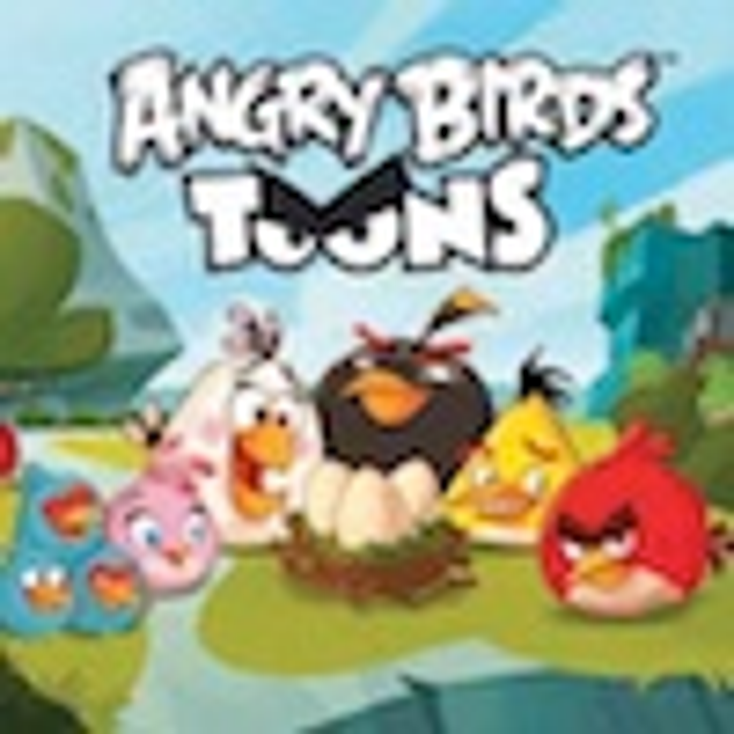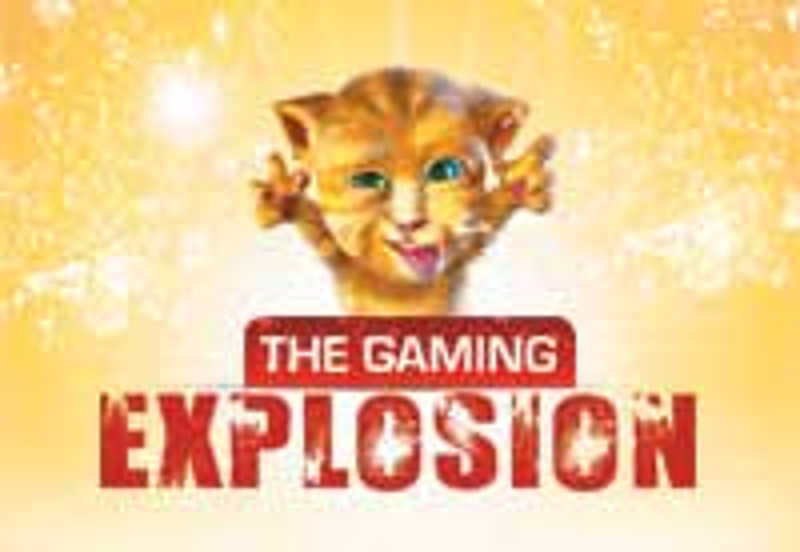 The interactive space, in all of its iterations–be it in the form of mobile gaming apps or standard console video games–consistently innovates, offering a wealth of opportunities for licensees and licensors to capture and capitalize at retail.
Gaming has evolved beyond a token toy line and peripheries to become a major category in its own right. It's no longer just an extension to a property or the support for a product, it's the entertainment, lifestyle tentpole on which the franchise resides.
"The interactive/gaming space is simply the entertainment space now," says Cindy Chau, licensing manager, SEGA of America. "Thanks to the rise of mobile gaming and downloadable games, the gaming audience has grown significantly. This ubiquity of gaming in the current era will only strengthen and expand the breadth of consumer product support."
While it may seem like the blockbuster movie or children's network television series tends to dominate the consumer product landscape, increasingly it is becoming
more common to see a mega-hit video game getting equal space on the retail shelf. And with digital game sales growing year-over-year by as much as 33 percent in the U.S. and Europe, and with expectations for the China market to grow 10 percent each year (according to The NPD Group), the sector is one that deserves careful consideration by all retailers, manufacturers and IP owners.
"Video games are bigger than ever, and that is something retailers are really waking up to," says Tony Key, senior vice president, sales and marketing, Ubisoft. "They are now major entertainment brands, and we are really preaching to retail about the opportunities that surround brands the size of ours. When we do more than a million units in the first week of sales of a game–which is very common–that is the equivalent to a $60 million movie opening. It's an indication that we should be doing the same type of merchandising that the studios do."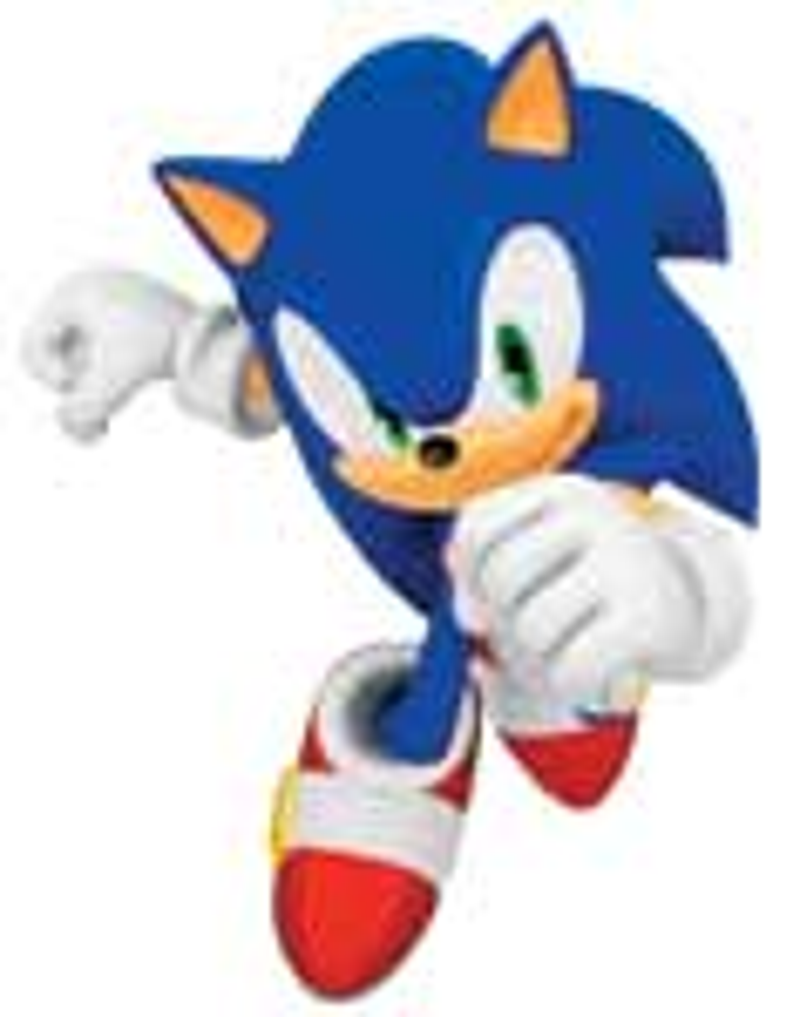 It's true–huge video game and mobile app sales are beginning to drive entertainment and cross-over into other genres such as film and television with more and more frequency. Even the games themselves have evolved to become cinematic masterpieces, with production budgets rivaling the largest Hollywood tentpoles.
Ubisoft has devoted an entire business unit (Ubisoft Motion Pictures, which launched in 2011) to film development and is partnering with studio New Regency for a movie based on its Assassin's Creed and Tom Clancy's Splinter Cell franchises, tapping actors Michael Fassbender and Tom Hardy to star, respectively.
Ubisoft also has television deals in place for its kids' franchise, Raving Rabbids. Nickelodeon has the global broadcast rights to the series and will bring it to television screens around the world. Initially launched in 2006, the Rabbids games have sold more than 40 million units worldwide and have roaring support on social media. More than 70 episodes of the new Nick series have been placed already. The series, says Key, will also generate a wide range of opportunity for Ubisoft, with a string of partnerships for every major category including apparel, accessories, toys, back-to-school and more.
Microsoft is also getting in on entertainment production with the launch of the Steven Spielberg-helmed, live-action Halo television series. The show will presumably be executive produced by Spielberg and co-produced by Halo developer 343 Industries.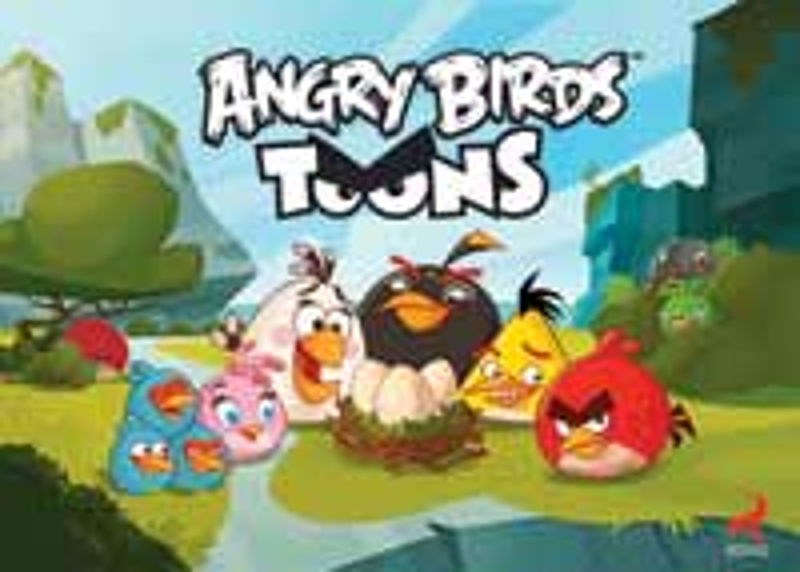 Apps are also a great source for film and TV, such as the overwhelmingly successful "Angry Birds" game from Rovio, arguably the app that launched the entire mobile gaming phenomenon in 2009. Angry Birds will hit the big screen in 3D in 2016, with a distribution deal with Sony Pictures Entertainment. This is Angry Birds' first foray into feature films, and follows "Angry Birds Toons," an animated web series that debuted in March.
These collaborations for film and TV are drivers, then, for equally as large and supportive licensed consumer products, perhaps just as massive as major blockbuster film programs, and are no longer relegated to the realm of mere support.
"Traditionally we would go out and make a deal with a studio to make a video game to push their movie, and that was a big part of the business. But now, ironically, it's the other way around," says Key. "The game is no longer a secondary item after the movie or toys, it's actually the primary entertainment cornerstone of the entire program."
Ubisoft has Assassin's Creed deals in place with best-in-class global partners, including novels with Penguin, figures from McFarlane, apparel at retailers such as Walmart and even niche halo programs such as a deal for a limited edition Assassin's Creed sneaker with adidas, designed by Washington Redskins player Robert Griffin III.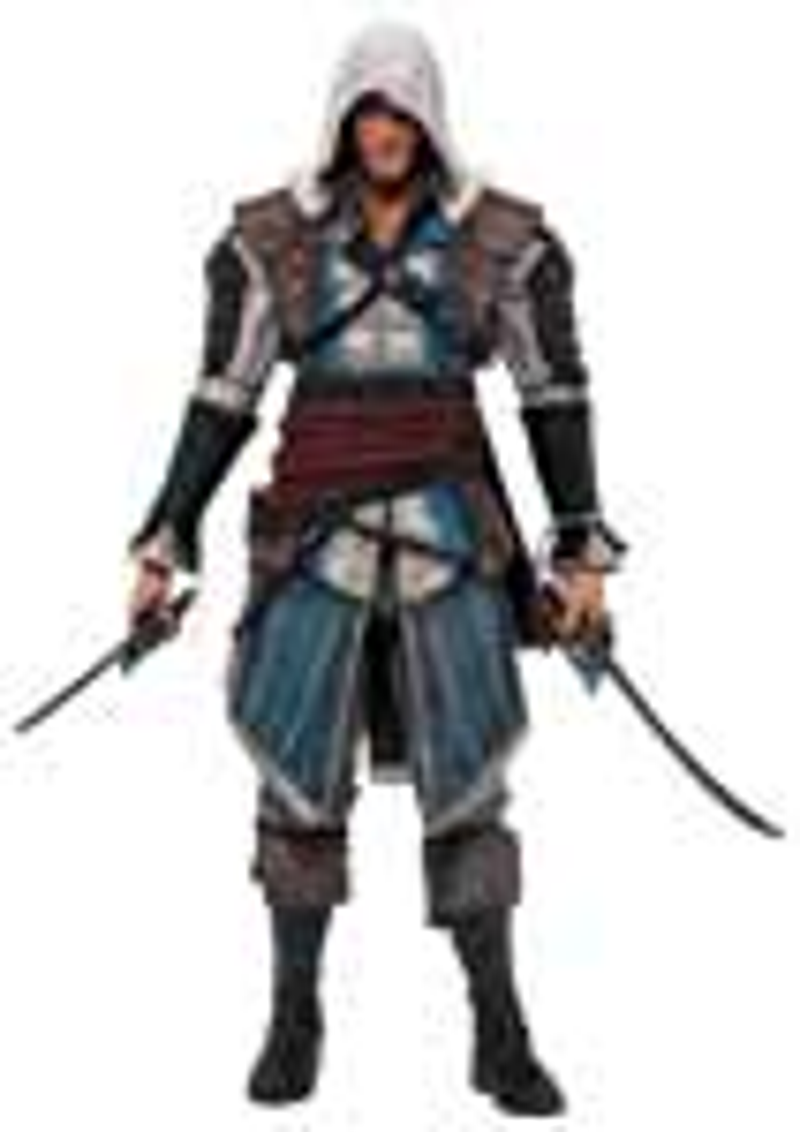 The allure to extend an interactive property includes classic gaming franchises as well.
Consider SEGA's enduring Sonic the Hedgehog property. For more than 20 years, Sonic has held a place at retail, selling more than 75 million games and earning the title as one of the world's first video game icons. The Sonic property has emblazoned mobile games, animated series, promotions and a wide range of merchandise around the world, blurring the lines, says Chau, between product and IP.
"We're living in a time where it's difficult to separate between consumer product programs and brands. Everything is connected and should complement each other. That goes down to content vis-à-vis TV and gaming to various merchandise in stores," she says.
That line is also blurring between the core product–the game–and the consumer product program extensions.
"I'm always trying to differentiate from apps and app licensing programs," says Brennan Townley, director, brand licensing, PopCap, a division of Entertainment Arts. "Harry Potter is no longer just a book and Super Mario is no longer just a game. Research is showing that kids and adults are spending more time looking at their mobile phones and tablets than at their TVs or at movies. Entertainment is becoming so on-demand that you can't rely on a television screen or theater to reach your audience."
For PopCap, it has a major hit with its "Plants vs. Zombies" game. The PC-originated property is playable across multiple platforms including console and mobile, and PopCap launched a Facebook game, "Plants vs. Zombies Adventures," last month. "Plants vs. Zombies 2" is due to hit the market in July.
Townley calls the PvZ property PopCap's top priority, and one in which product must equal the quality of the game experience.
"We focus on two things: making sure that the product matches the quality of the games, and that the product is authentic," he says. "I would not be doing PopCap or EA a service if I put out a less than stellar product. The days of logo slapping are done. People are becoming more and more sophisticated and not as likely to wear their favorite movie logo on a t-shirt. You have to be in-the-know with products."
For PvZ, licensees include Bioworld for apparel and accessories, MJC for adult sleepwear and accessories and LF USA for children's sleep and swimwear. For toys and collectibles, Jazwares, Funko, Epic and Gaming Heads are on board, while in the publishing and stationery category are Trends International, GB Eye, Walls 360, Penguin and HaperCollins Publishers. USAology and Incogneato will make board games and costumes, respectively.
Additional top-tier priorities for PopCap include its "Bejeweled" game, for which board games from Hasbro are on deck, as well as new property acquisitions, either re-invented classics or new IP.
Other major interactive games that are crossing over into the consumer product space include game developer Mojang's Minecraft property. The publisher tapped Jazwares to develop a full line of Minecraft action figures, plush and paper craft items timed to hit retail during the holiday season.
Outfit7's "Talking Friends" app, which hit the billion download mark this month, is also continuing to extend its mobile game to products with new extensions, teaming for classic categories as well as with innovative partners such as the NBA and Europe's major soccer teams.
"We consider the emotional attachment to our loved brand to be quite unique in the mobile world, where they were initially born. The ardent affinity is therefore key for our licensing and merchandise partners," says Samo Login, chief executive officer and founder, Outfit7.
Konami is continuing to carve out a presence at retail for its Metal Gear Rising property, with a robust range of product for categories including apparel, accessories, headsets, gift and novelty, candy, posters, soundtracks and a strategy guide. It also has a more focused program in place for its Castlevania property, which speaks to its tighter brand strategy. Since the game skews darker and more gothic, the product program will include a more precise range of goods in categories such as apparel, accessories, posters, soundtracks, gift and novelty and a strategy guide.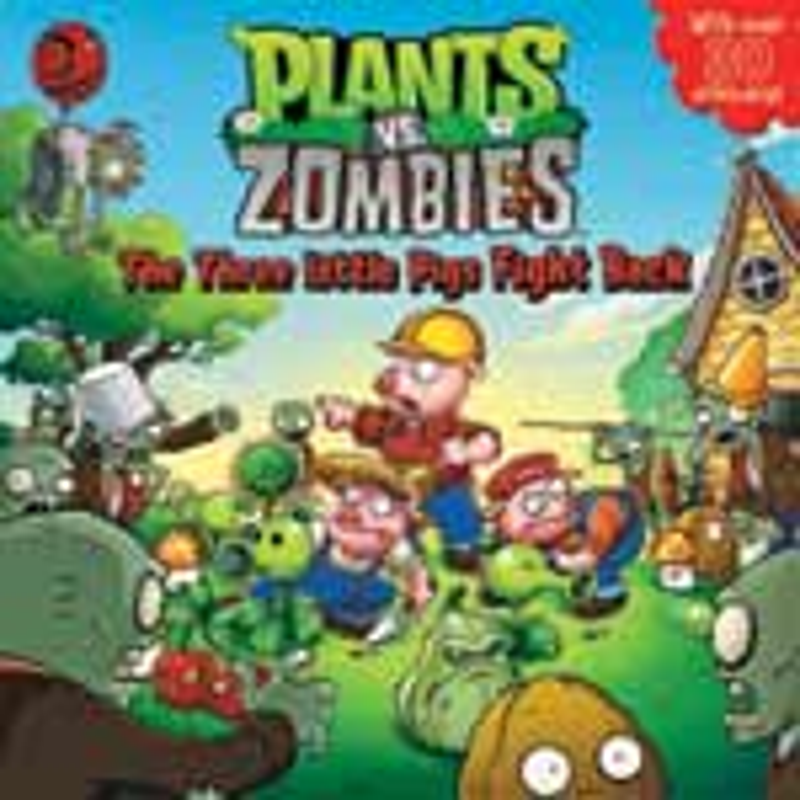 Another franchise that has skyrocketed and converted its popular game into a successful lifestyle consumer product program is Activision's Skylanders property. While it has yet to morph into traditional entertainment, it does have an entire range of product at retail and is only growing in size and scope. Perhaps we'll see it on screen soon.
It's just a matter of time before other popular apps such as Imangi Studios' "Temple Run" or Halfbrick Studios' "Fruit Ninja" get an entertainment component as well, in addition to the product programs already in place.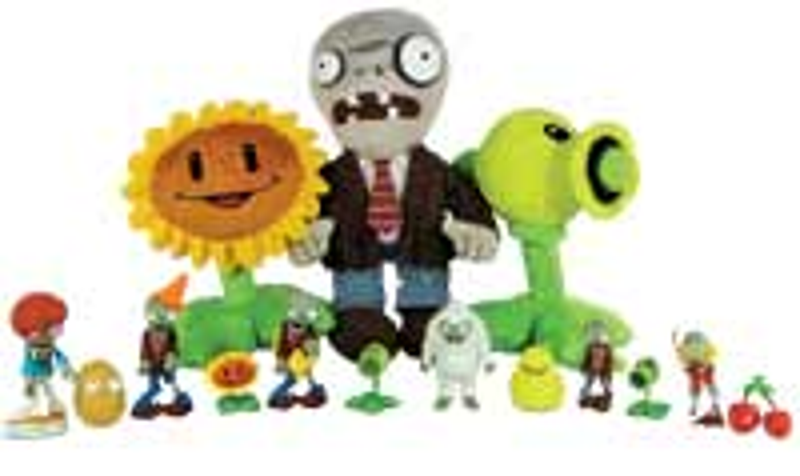 The takeaway, then, foretells that more and more gaming and app properties are going to drive entertainment and consumer products.
"There is going to be explosive growth of video game licensed product programs," says Key. "People want more of what they love, and that's what consumer products and licensing brings to them. They want to be immersed in the universe, and we spend so much time creating that universe that more often we are considering consumer products as we design the games so that (product extensions) are more logical and more organic when we bring them to licensees."
Innovations in Hardware Mean More Games and Products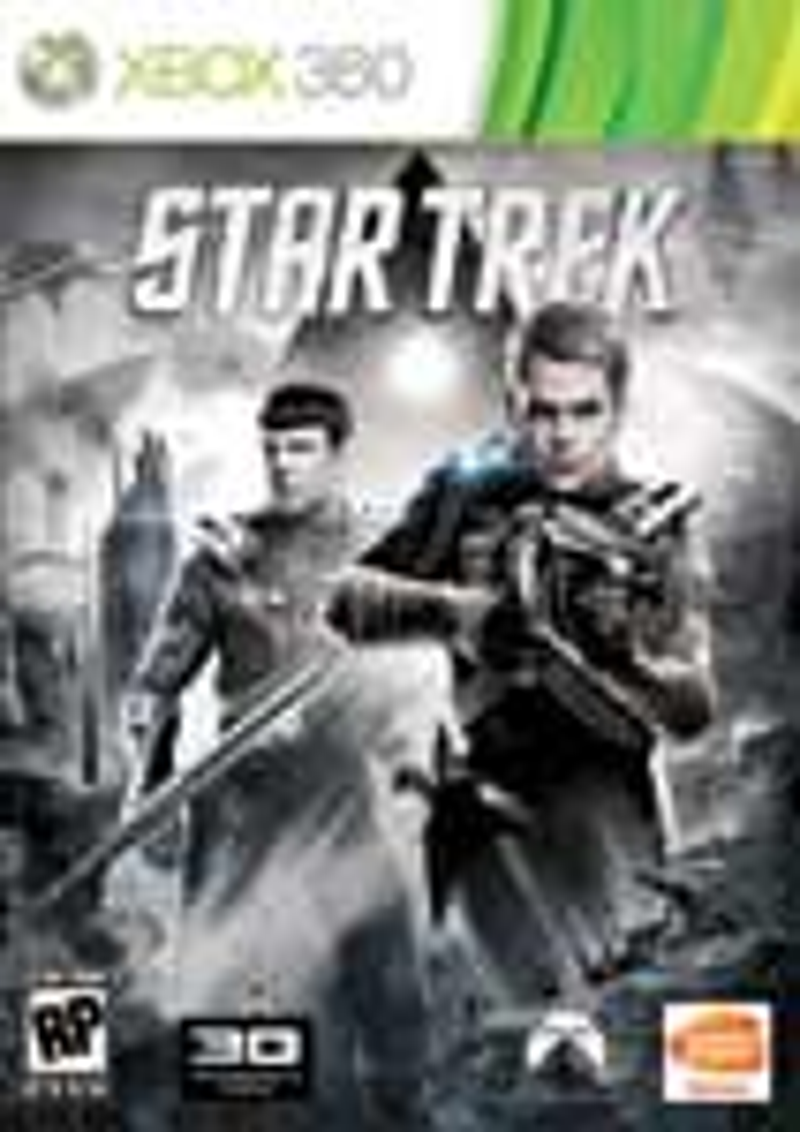 Nintendo was the first to launch its new console system, Wii U, in November 2012. The system moved more than 400,000 units in its first week.
Sony will unveil the Playstation 4 this holiday season, its first new console since 2006. The new system is described as more "gamer focused," enabling the user to play when, where and how they want, and will incorporate personalization and deeply integrated socialization into the hardware, along with second-screen capabilities, cloud technology and touch screen abilities on its controller.
Microsoft announced its Xbox successor, Xbox One, last month. The system, which will be available later this year, is platformed on television interconnectivity, and will build upon its all-in-one system. The new system allows for the user to seamlessly transition between multimedia platforms. Along with its release is also a host of exclusive games, many of which are massive sellers including Activision's "Call of Duty: Ghosts" and EA's FIFA, Madden, NBA Live and EA Sports UFC franchises.
The new movement of social interconnectivity for gaming companies speaks to a larger gaming experience that CBS Consumer Products predicts to be the wave of the future for both sides of the product coin.
"As the consumer becomes more sophisticated, what he or she really wants is an experience that is tailor-made. They want to play a game where they want it, on whatever device they want to, at any time of day–and we as licensors need to be able to deliver," says Liz Kalodner, executive vice president and general manager, CBS Consumer Products.
To satisfy its core fan, CBS CP is taking its Star Trek franchise and extending it across every aspect of gaming, from console games to online slot-based games to non-wagering massively multiplayer online games with a slew of product to complement.
Read more about:
Subscribe and receive the latest news from the industry.
Join 62,000+ members. Yes, it's completely free.
You May Also Like
Loading..