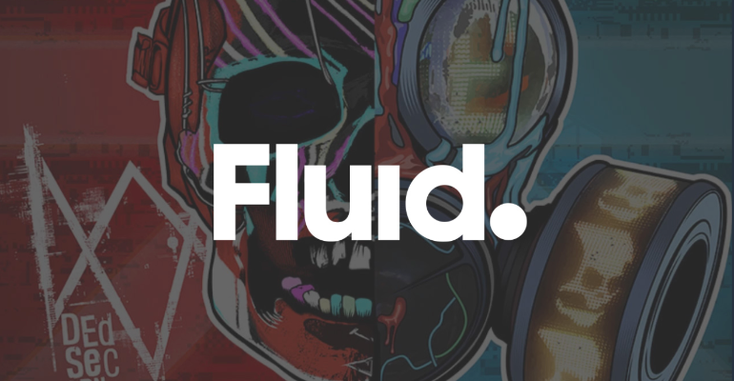 License Global
 speaks to Stacey Bates-McCue, creative director, Fluid Design, to find out how to extract the key elements of a gaming brand to create the best products, touchpoints and campaigns.  
License Global:
Tell us about Fluid, first and foremost. Where did the studio come from and why the focus on entertainment?
Stacey Bates-McCue:
 Fluid is a full-service creative agency that specializes in entertainment and lifestyle. We started life as a design agency servicing the music industry but quickly evolved to wider entertainment. PlayStation is one of our first clients; we established ourselves early on in the games industry. Visual craft is still in our hearts, but it's raw passion that drives our work. For us, underwhelming design, following trends, or being unoriginal are cardinal sins. Our process and pillars haven't changed in 25 years- We like to think there is something quite timeless in the work we do, and we try and live by our mantra of "Do it With Passion or Not at All."  
What
are some of the key campaigns you've worked on in gaming, and how did they merge digital and physical products?  
We are proud to have created some famous game campaigns over the years. Many of them have had a physical component from "The Last of Us," "Alien Isolation," "Watchdogs Legion," "God of War," "Death Stranding" and "Cyberpunk 2077," to name just a few - but "PUBG" (Player Unknown's Battleground) is a great recent example of Fluid firing on all cylinders where we work across branding, digital and licensing and with their event concepts and community strategy. Recently "PUBG" approached Fluid, needing to understand how Consumer products could work for them. They had no style guides and not much knowledge on where to start. Here at Fluid, we have a great insight into consumer products as I have worked on the licensor side for over 15 years. We worked across fashion kits, core branding, and a launch packaging kit to know what retailers may need. We focused on key international markets and we have seen great success in our assets we created for PUBG.  
Other key campaigns we have worked on within gaming are high-end fashion kits for Capcom across various IPs such as "Mega Man," "Street Fighter," "Resident Evil," "Devil May Cry" and "Monster Hunter World." Ubisoft – "Watchdogs Legions," PlayStation "Destruction Allstars," PlayStation branding for DTR and the much-loved "Pokémon" across fashion kits. 
We're keen to gain an insight into your expertise. What are the critical methods of finding core elements hidden within a gaming brand that fans genuinely connect with? 
At Fluid, we geek out on getting to work with an IP right from the DNA level. Whether a brand is new or has a 25- ear heritage, we treat our process the same. What do fans love, what do they hate, what is cool for new gamers to resonate with and what would they want to see at retail. We ensure we hit various tick boxes across retail for mass and specialty. That said, these ideas often emerge quite naturally thanks to our team and our clients – as we say, passion is at the core of what we do – so we are never short of either energy or ideas when it comes to diving deep into an IP and trying to unearth those resonant gems, hidden or otherwise. With our client's help, we always put the audience first, pander to them without patronizing them and be considerate about what's evocative, delightful, or unexpected.  
We have a unique way of working with an IP and fashion. We never use WGSN or direct catwalk trends, and for this, we are very proud. We have a clever way of trending while closely afflicting these trends to the IP. For us, fashion works well when it's a natural fit to a brand, with inserts of heritage, ownable colors and core fan golden nuggets. We would rather brand a brand trendy and apply graphics that look cool but have longevity. We can make the catwalk connection via product application if we need to, which makes Fluid so unique.  
You recently worked on the PUBG core brand style guide. How are games becoming more stylized, and why is it important for brand identity in the gaming market?  
Fans of video games have craved great CP for years, but it's always been a struggle. Working for SEGA as their creative lead for many years, I saw this first-hand. It was a close crossover between basic CP and promotional merch. But fans wanted more and that's what I think we do so well at Fluid. We give the in-game magic to the product. We cherry-pick elements for the uber-fan but also make it look super trendy for streetwear. It's not about attaching fashion to an IP, it's about celebrating the trend that lies within these epic games, and we love digging that out! I have picked up some real licensing in-sights during my 15 years as a brand ambassador across SEGA, Cartoon Network and Viacom. I carefully stitch this knowledge into delivering guides that the brand owner will love, but the fans heavily connect with and retailers know will work. It's a real passion to be able to do this.  
What are you working on now, and what do you expect to trend over 2021 across design, products, and gaming?  
We are working on new games for PlayStation and Ubisoft and amazing heritage brands such as Pokémon and SEGA. But Fluid is not all about gaming, we are a clever bunch of diverse creative people, and we love designing awesome key art across movies, TV and lifestyle. We have worked with Warner Bros on WW84, Universal on Jurassic World, UFC on awesome trend kits and even a tipple of a very famous vodka. We love what we do
Subscribe and receive the latest news from the industry.
Join 62,000+ members. Yes, it's completely free.
You May Also Like
Loading..