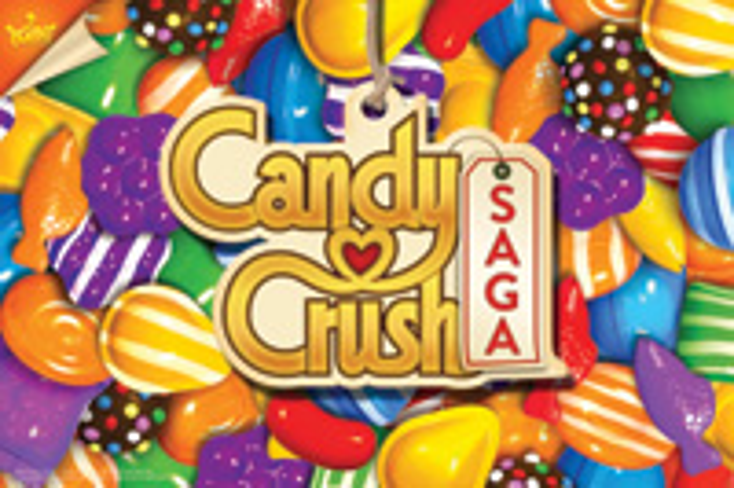 Gaming companies have firmly established themselves as a new hot bed for viable IP, but the long-term success of those brands will require differentiations and new initiatives.
From King's "Candy Crush" to Ubisoft's "Assassin's Creed," gaming properties are proving they have just as much longevity and reach as any film or TV show. Now the question for these companies isn't whether they can create great brands, it's how to maintain their momentum.
Diversification will be the key, and there are five ways that leaders in the space are working to achieve just that:
Digital to Physical:

For gaming companies licensing serves an essential purpose–it provides touch points that bridge the gap between the digital and physical worlds.
King has recently begun launching product for "Candy Crush," and video game creators like Sony Computer
Entertainment and Ubisoft continually put out full product programs for their new releases.
Hasbro, alongside Rovio, is taking the concept even further with its Telepods line, interactive figures akin to Activision's Skylanders that can be "brought to life" in Angry Birds games.
New IP:

No company wants to be a one-trick pony, yet digital companies have consistently struggled to follow up their first hit game. As a result, almost all digital gaming companies these days are investing heavily in new IP.
King bought an Asian game developer in August to generate
new genre titles; while Mind Candy will launch its second original brand, "World of Warriors," this fall and hosts an annual internal festival called Candy Stock to pitch new ideas.
Linear Content:

No matter how established digital channels become, brands across the board still covet that primary screen space–TV and theatrical.
Video game studios, simply by virtue of being further along in their life cycle, don't have the same content concerns as new digital gaming houses. Instead, they are increasingly focused on bringing their brands to a wider audience.
Not only has Ubisoft already launched an animated series for its Rabbids game, which airs on Nickelodeon, but it is also planning big screen treatments for "Assassin's Creed" and "Watch Dogs." Sony Computer Entertainment is going the same route, with movies in development for "Uncharted 4: A Thief's End" and "The Last of Us."
And traditional gaming companies aren't alone in pursuing small- and big-screen space. An Angry Birds movie is slated to hit theaters in 2016; and OutFit7 is developing a TV series for its flagship brand, Talking Tom and Friends.
Global Expansion:

One of the great benefits of digital games is their ability to quickly and easily transcend borders, and a number of top gaming companies are taking advantage of that with plans to reach new audiences worldwide.
Just as "Candy Crush" revenues started to slip this summer, King launched the game in China and gained more than 1 billion potential new costumers; and Mind Candy is looking to grow its Moshi Monsters brand by introducing the online game in a swath of new territories in the coming years from Brazil to Japan.
Constant Contact:

Gaming brands have a huge advantage in that they are already deeply integrated into their customers' lives, through smartphones and social media, and the continued monopolization of that access will drive growth.
Video game companies, which don't have such organic access to their consumers, are working to build new touch points for their brands, the most recent of which is the rise of live video game competitions that are so popular they fill stadiums as easily as any big music act.
Read more about:
Subscribe and receive the latest news from the industry.
Join 62,000+ members. Yes, it's completely free.
You May Also Like
Loading..