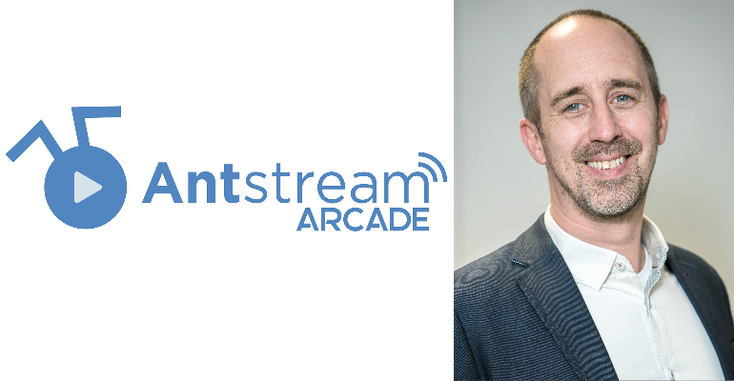 License Global
speaks to Steve Cottam, chief executive officer, Antstream Games to find out how a new streaming service filled with an archive of iconic arcade titles is bringing back "the greatest games of all time" and removing the need for illegitimate emulators. 
License Global
: Tell us about Antstream Games, and why is there a huge gap in the market for a full-service retro gaming platform?
Cottam:
 Historically, emulators and obscure ways to play retro games have been reserved for tech-savvy and determined fans. The barriers of entry were too high for the casual gamer that either grew up in the arcade, or had a console or even a PC to play games on. We estimate that there are over 150,000 games made between 1970 through to 1990, which means, besides the thousands of iconic games we have access to, there are still plenty of incredible games that players have yet to discover.
Over time license rights have been passed from company to company only to, in many cases, be forgotten. Credit
 was given, but confusion into who actually owned the rights was muddled, leaving few ways for players to support games' original creators. The larger Japanese companies, although they still have challenges, have been able to keep control of their more popular games. But it is not always easy.  
How do you go about creating a grassroots streaming platform, and how have the developers of these nostalgia titles responded to the Antstream mission?
It's been a brilliant journey. We have travelled the world on the hunt for the greatest games of all time. In some cases, the original creators are not involved with the games anymore, but when they are it is truly rewarding. Getting a chance to work with giants like Jon Hare of "Sensible Soccer", Team 17 and Matthew Smith, creator of "Manic Miner", have been some of the highlights. Getting these games on Antstream and making them accessible across most devices is a unique opportunity to grow their fan base and make these games known worldwide all over again.  
There's a huge push for family-friendly gaming, stay-at-home play and nostalgia brands in general, why is now the perfect moment for Antstream to engage fans?
When Netflix launched Stranger Things, a nostalgic boom happened. Kids of the 80s were proud to talk about the big hair, leg warmers and the music. An entirely new genre of VaporWave came to be, which showcases all the feelings and emotions from the 80s and 90s into a modern world. This is exactly what we are doing with Antstream. Bringing old classics to life. Putting them on modern platforms and giving people the opportunity to experience the arcades in a modern way. The joy and emotion that our players get from games like "Space Invaders", "Galaga", "Earthworm Jim" and more is our reward.  
What are your plans for Antstream Games, where do you see it going in the future, and what gaming titles are you hoping to bring with it?
We have always said our goal is to have every commercial game from "Pong" to today's big hits. We are working our way through the decades and have over 3,000 games licensed, with more being secured all the time. We still have more work to do, but it's a labor of love. We have been at this for over four years and are still going strong. We have built Antstream to be future proofed. The technology is built, the ability to stream across multiple devices is well-established, and we have licensed the most iconic games of all time.
For 2021, we're also launching a free, ad-funded model as part of our Antstream service. The world of gaming is wide open and we will continue to build something for our fans and casual gamers everywhere. 
Subscribe and receive the latest news from the industry.
Join 62,000+ members. Yes, it's completely free.
You May Also Like
Loading..