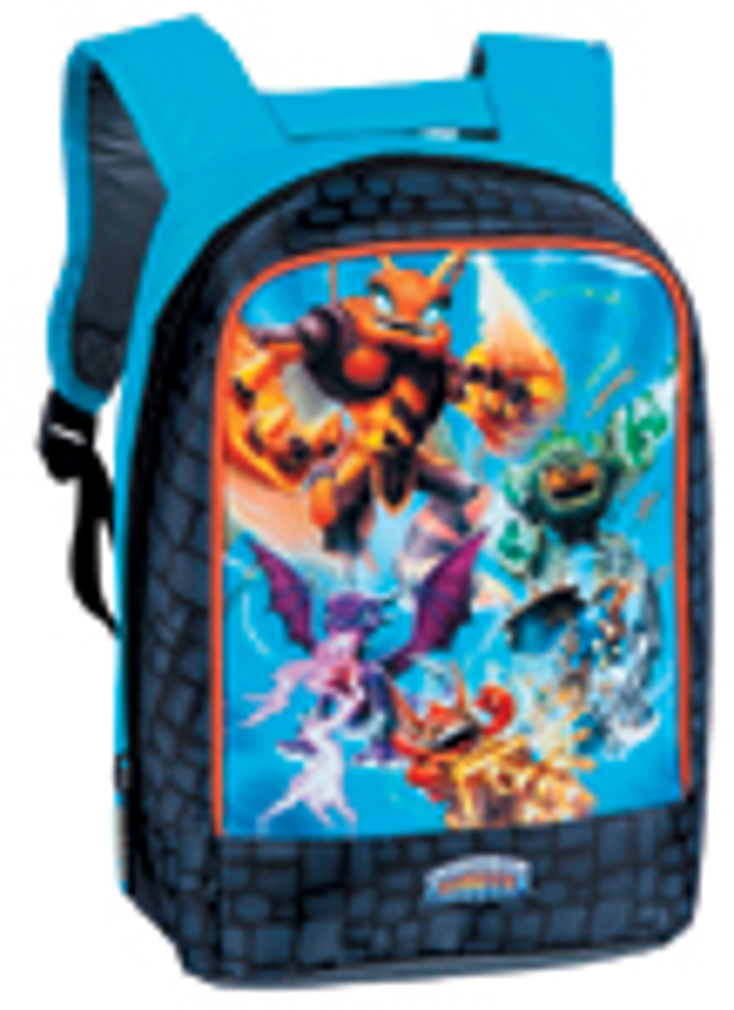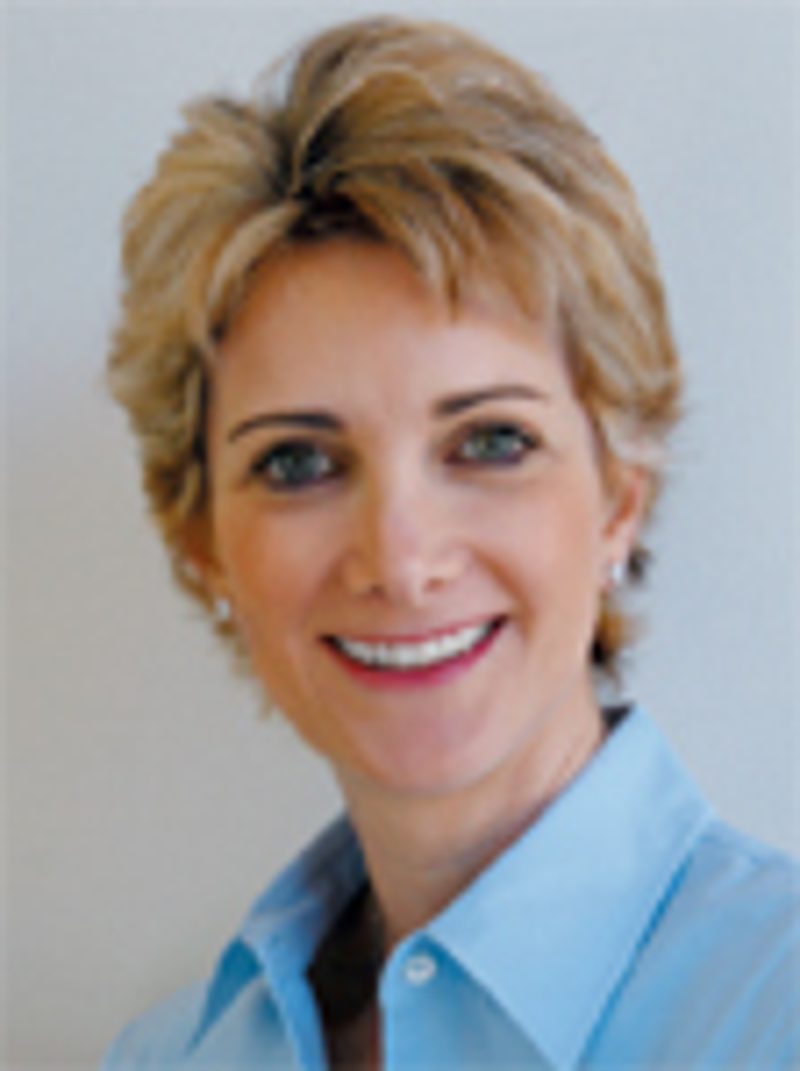 Ashley Maidy, vice president, global licensing and partnerships, Activision
To manage the swelling licensing programs for the Activision catalog, the company brought in Ashley Maidy, vice president, global licensing and partnerships, in 2011.
It's fairly impossible to take a look at the consumer product landscape in 2013–or any retail landscape, for that matter–and not account for the overwhelming success at market that Activision is experiencing. Its Skylanders video game property is growing rapidly into a bona fide franchise, while its portfolio, which includes other hit properties such as Call of Duty, also remains a force at retail.
Although video game publisher Activision has been in existence since 1979, its licensing division is fairly new. To manage the swelling licensing programs for the Activision catalog, the company brought in Ashley Maidy, vice president, global licensing and partnerships, in just 2011. Maidy launched the division for the game publisher that today now includes more than 175 partners worldwide in all major categories. Maidy, along with
other carefully chosen experts from the entertainment licensing sector, were charged with establishing Activision in the consumer product arena with a truly strategized execution.
Maidy joined Activision from Sony Pictures Entertainment only months prior to the launch of the first game in the groundbreaking franchise, "Skylanders Spyro's Adventure." Initially Maidy was tasked with evaluating the market and securing anchor partners for the burgeoning franchise. Once the launch proved itself highly lucrative, however, the CP team then went into overdrive, says Maidy, to meet retailer and consumer demand.
"We were initially establishing a cadence," says Maidy. "We were being careful because at the end of the day it is about longevity and growing with the franchise."
The game itself is an innovation in the arena of interactive. For Skylanders, Activision has developed an entirely new play pattern that bridges the physical and virtual worlds across video game platforms. The game allows material, collectible toys to be played in-game, which therefore naturally lends itself to a robust consumer product program and appeals to children's inherent love for collectability.
But neither Maidy nor Activision had any idea just how big a hit the first game would truly be and how in-demand the property would become. In its first year alone, Skylanders achieved more than $1 billion at retail (inclusive of consumer products) with more than 100 million toys sold worldwide.
"Skylanders started out with this really great idea about taking a physical toy and merging it with the digital world. We're incredibly humbled by its success. Our fans have really embraced it," says Maidy.
Activision manufactures the game and interactive toys in-house, while the peripheries are licensed.
"For entertainment (films) you build your merchandise program before the film comes and out and hope the film delivers. You hope the product sells and translates to new merchandise and consumer products," says Maidy. "The difference here is that we already had a consumer product that was already sold into retail in a huge way–we had unprecedented space at launch–and because of that, it was easier for licensing to go in and tell the story to retailers. Buyers had no choice but to look in the electronics department and see how Skylanders was selling and how it was growing."
Initially the Skylanders Spyro's Adventure consumer product program launched with 60,000 linear feet at retail. For the game's second iteration, "Skylanders Giants," the program swelled to 100,000 linear retail feet. Space is just continuing to grow as Activision launched its latest game, "Skylanders Swap Force," this year, which takes the game's original game play and adds more dimension to the play pattern–"dynamic swapability," they call it. The new game allows players to re-configure 16 figures into more than 250 unique characters.
As 2013 continues, plans for licensed product are only growing for the mega franchise.
"Last year was very much about building the footprint of Skylanders," says Maidy. "This year, there is much more emphasis on execution of the program and looking at new categories, licensees and partners that can develop products that are even more meaningful to the brand. In many ways, I am sure there is a lot more we can be doing (product-wise), but I am not sure that would be in line with building a lasting program."
What started with just 10 anchor partners has multiplied immensely. Skylanders currently boasts more than 150 licensees worldwide. Global partners include MEGA Brands for construction sets and puzzles, Penguin Publishing for novels and annuals, Power A for carrying cases, Topps for trading cards, Rubie's for costumes and Zappar for augmented reality experiences. Partners span the globe, with 80 alone in the Nordics, Latin America and Europe. Australia is also the franchise's leading overseas territory. North American retailers on board include the mass channel, with Walmart, Target, Toys 'R' Us, Best Buy and GameStop carrying the bulk of merchandise. For soft lines, retailers such as Kmart, Sears and Kohl's are leaders. Online retailer Amazon is also a bolster to the product program.
In 2014, Maidy will look to continue to broaden the product program around the world as well as expand into new categories.
"We want to create a new experience for our consumer outside the core game, allowing them to immerse themselves into other product categories," says Maidy.
The core demographic for the game is children ages 6 to 12, however teens and adults alike are embracing the brand, making it a family-friendly property. The product program, however, is marketed to the target demo.
Skylanders is not the only priority IP Activision licenses, of course. It also has Call of Duty, a modern warfare first-person shooter video game. The franchise boasts 10 games, not inclusive of additional downloadable content, and has spawned a lifestyle product program. The game is a massive success for Activision, with 755 million copies of "Call of Duty: Ghosts" sold within its first week of release.
The program for Call of Duty has traditionally primarily focused on peripheries such as computer keyboards, mouses and gaming accessories in the past, but moving forward, says Maidy, the program will expand.
"Now we're looking to take Call of Duty outside the home, whether it's through t-shirts, apparel or accessories," she says.
Maidy adds that Activision is "thinking outside the box," while still appealing to the core demographic, which trends older and more collector-driven.
On the immediate horizon, Activision has renewed deals for the program with licensee BDA/Power A, which will expand the existing line into mobile accessories including molded cell phone and iPod Touch cases, tablet covers and sleeves and more. Licensee MZB is on board for novelty stationery and health and beauty accessories, as is Usao.
But ultimately, says Maidy, the products are a reflection of the powerful properties Activision has in its portfolio.
"It all comes down to innovation," she says. "As Activision continues to innovate–and it always does–so does our licensing."
Subscribe and receive the latest news from the industry.
Join 62,000+ members. Yes, it's completely free.
You May Also Like
Loading..