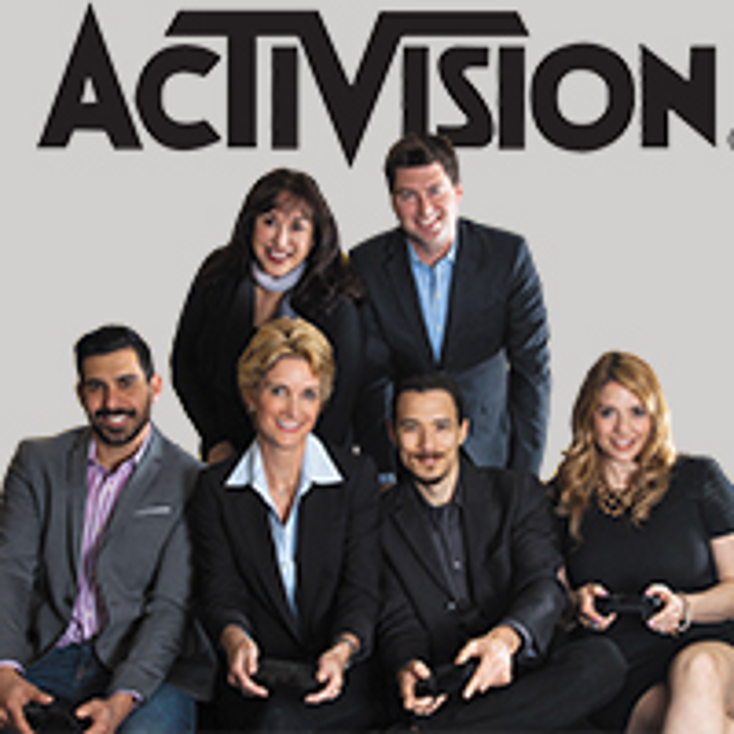 Following two key acquisitions, a major commitment to content development and various new licensing initiatives, Activision is shaping its future as a 360-degree global entertainment powerhouse.
As a company deeply rooted in the business of video games for most of its storied history, Activision Blizzard is now on a fast track to become a multi-faceted global entertainment company, a major diversified provider of original content, a key player in e-sports and a brand licensing and consumer products juggernaut.
The focus is clear and simple–franchise development and fan engagement year-round at every possible touchpoint, from the controls of an advanced gamepad to participation in live gaming events, viewership of TV series and major big screen films or to consumers purchasing products in the aisles of every major retailer around the world.
Alicia Mandeville, senior director, licensing, Activision; Tom Vail, new business development and strategy, Activision; Alex Gomez, hardlines, Call of Duty, Activision; Ashley Maidy, vice president and head of global licensing and partnerships, Activison; Scott Murata, creative and product development, Activision; and Lindsay Friedman, hardlines and softlines, Activision
From its early and humble beginnings in 1991 when Bobby Kotick became chief executive officer of Activision, the company may seem like it's a very different entity today (and certainly very different from what it will become over the next several years), yet the threads of consistency are easily noticeable. Activision Blizzard has remained true
to its original culture, characterized by inspiration, creativity and fun, established 25 years ago by Kotick, who is now recognized as one of the most influential executives in the gaming sector. His longstanding effect on Activision Blizzard remains significant, vibrant and impactful from all perspectives–cultural, financial and technological.
In fact, Activision Blizzard was recently recognized by
Fortune
magazine in its annual survey as one of the "100 Best Companies to Work For."
"
Fortune's
recognition is especially meaningful because it reflects how our employees feel about the culture we've built together," says Kotick. "Everything we do starts with our employees' talent, inspired creativity and commitment to excellence. They are the reason why Activision Blizzard is a great place to work."
While Activision Blizzard has demonstrated its commitment to people, culture and workplace, the company has also experienced a strong financial performance as well. For the 2015 fiscal year, the company reported net revenues of $4.7 billion and delivered a total shareholder return of more than 93 percent. Now with the acquisition of King Digital Entertainment (completed late last year), total revenue is projected to be $6.8 billion.
In terms of potential opportunities, Kotick, in last year's annual report, used an analogy to exemplify the scope of Activision Blizzard's franchise audience versus the major sports leagues. He points out that in 2014, fans of the National Football League, National Basketball Association, Major League Baseball, Major League Soccer and National Hockey League watched about 10 billion hours of nationally televised games versus the 14 billion hours users of Activision Blizzard franchises logged, yet the sports leagues generate billions of dollars in ancillary revenue.
"Professional sports leagues are able to generate billions of dollars in revenue each year through various sources including ticket sales, licensing, merchandising, sponsorships and broadcast rights," Kotick states. "Professional sports leagues have done an excellent job creating great franchise-based entertainment experiences across multiple channels for passionate fans. But these remain largely passive viewing experiences, although the fans of major sports are certainly among the most engaged audiences. When we think about our franchises, we view our responsibilities to our fans and the associated business opportunities through the lens of leagues."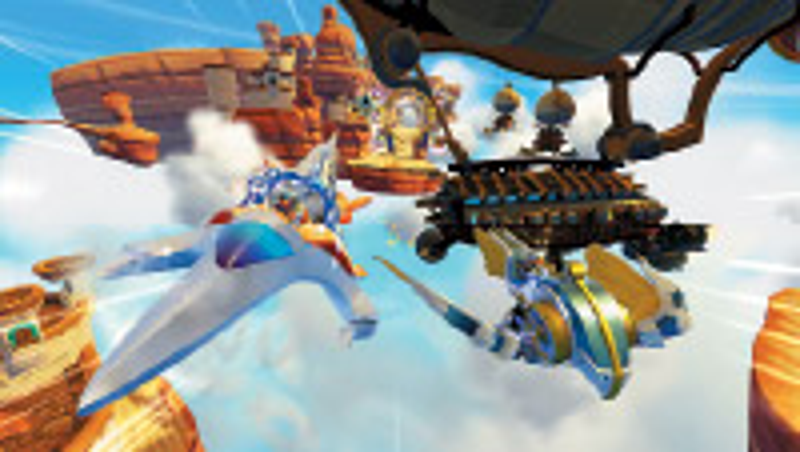 While the vision to become an entertainment company may have been in the works for several years, it quickly came into play last fall when two major acquisitions and the formation of its studio division were announced. Over the course of three months, Activision Blizzard expanded from two divisions to five operating units, creating a more diverse portfolio and setting the platform for growth and expansion over the next decade and beyond.
The company is now organized as follows:
Activision

–This unit develops, distributes and publishes interactive entertainment for gaming consoles, mobile, tablets and PCs and includes the core franchises "Call of Duty," "Skylanders" and "Destiny."

Blizzard Entertainment

–Similarly, this unit is focused on gaming with properties including "World of Warcraft," "StarCraft," "Diablo," "Hearthstone" and "Heroes of the Storm."

King Digital Entertainment

–With this acquisition, finalized in February in a deal valued at $5.9 billion, Activision Blizzard greatly expanded its audience reach worldwide, as well as its potential to expand and leverage its company-wide synergies in content and events. King, a recognized leader in mobile interactive entertainment, has more than 200 titles. Key franchises include "Candy Crush," "Farm Heroes," "Pet Rescue" and "Bubble Witch."

Media Networks

–Early this year, Activision Blizzard bought Major League Gaming with the goal of bringing premium live gaming events to mainstream audiences, and now has established a strong position in a burgeoning business that Kotick claims can become "the ESPN of e-sports."

Activision Blizzard Studios

–In November 2015, the company formed an internal studio to develop original film and TV content based on its portfolio. The first production will be "Skylanders Academy," an animated TV series based on the video game. Another initiative is the development of a "Call of Duty" film universe that has the potential to be a tentpole franchise.
Activision's Licensing & Partnerships business, established in 2012 with the launch of "Skylanders," has created consumer interest across key categories beyond the traditional video game aisle and video game channels.
"The company never had an IP that lent itself to a comprehensive merchandising program," recalls Ashley Maidy, vice president and head of global licensing and partnerships, who joined Activision in May 2011 to launch the licensing business for "Skylanders." "It was very much a startup, but we had the advantage of having a footprint at retail because of the video game. The strategy was to leverage that and build a licensing program outside of the video game aisle. In many ways we revolutionized the licensing business because we were the pioneer of toys-to-life."
The "Skylanders" merchandising initiative launched in October 2011 with 10 anchor partners, and slowly but surely Maidy and her team built a comprehensive licensing program in North America, Australia and Europe across all major product categories.
"Innovation was the key factor, along with the existing footprint at retail," says Maidy, a former entertainment licensing executive who admits that television and film were the key drivers of consumer products when "suddenly the model changed and there was a new opportunity in a new category and a new genre."
In a short period, Activision Licensing & Partnerships established itself as a bona fide licensor that now ranks at No. 122 in
License! Global's
exclusive Top 150 Global Licensors report, reporting $140 million in retail sales of licensed merchandise worldwide in 2015.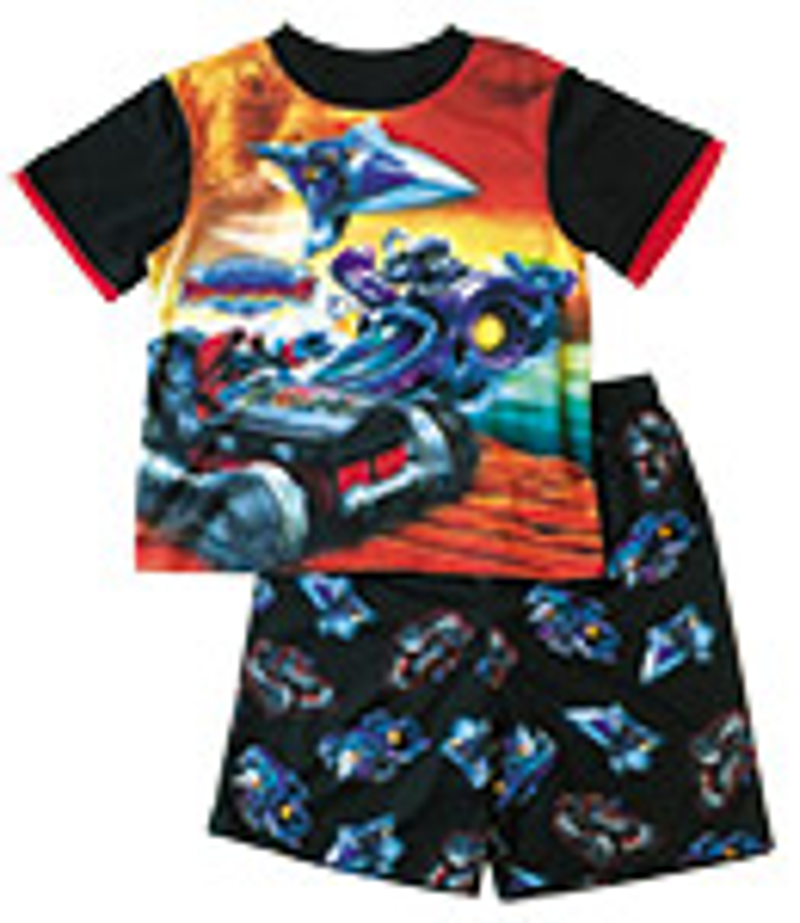 More importantly, "the sky is the limit" over the next several years as Activision Blizzard plans to expand aggressively into new areas and its operating units add new games and new content, creating innovative opportunities for brand extensions and partnerships. Based on the company's new strategic initiatives, Activision's Licensing & Partnerships group is well positioned to more than double in size over the next few years and quite possibly top $500 million in retail sales of licensed merchandise by 2020 and beyond.
The Activision Licensing & Partnerships group already has a track record of innovation and performance, as it established "Skylanders" as a major licensing program, positioned "Call of Duty" as a lifestyle brand and expanded "Destiny's" licensing strategy in partnership with Bungie, which holds the IP rights.
The "Skylanders" franchise, which has generated more than $3 billion in retail sales with more than 250 million toys sold worldwide since its 2011 debut, has established a best-in-class approach with licensees and partners that include McDonald's, Crayola, MEGA Bloks, Power A, Mad Engine, Penguin, General Mills and Rubie's Costume Co.
"At the core of our marketing and sales initiatives are brand partnerships, and we are fortunate to work with best-in-class partners for our properties," says Aubrey McClure, senior director of partnerships and promotions, Activision Publishing. "The incremental marketing value and exposure we receive is powerful, while partners are able to extend their reach by tapping into our broad audience base. These strategic alliances are a win-win."
"While we have won several industry-related awards for 'Skylanders,' we have really just begun to scratch the surface," says Maidy.
For "Call of Duty," it's been a continuous and consistent growth track for the mega franchise, which debuted in 2003 and has generated more than $15 billion in retail sales since. With a new theatrical film and universe of characters in development, a major initiative in e-sports, and a multifaceted licensing program focused on lifestyle merchandise and partnerships, a "the sky is the limit" description is applicable to this iconic franchise as well.
According to Maidy, "Call Of Duty" has a three pillar licensing program that features the game title, a franchise-specific style guide and "Call of Duty" World League, a global e-sports tournament and live streaming event.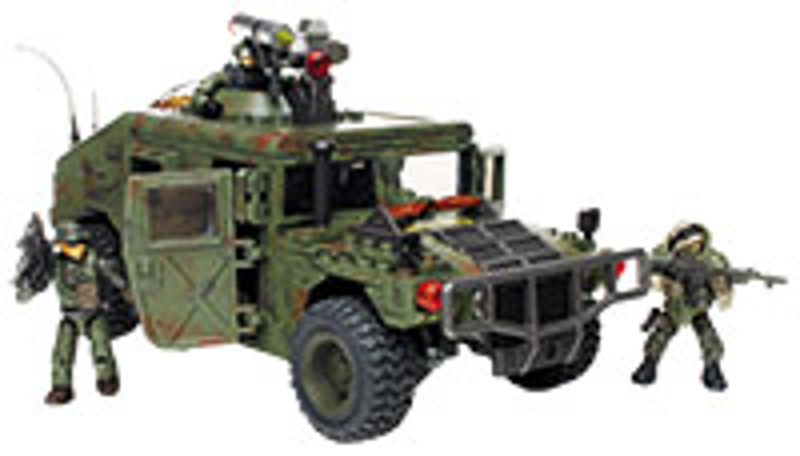 Last year, the "Call of Duty: Black Ops III" video game was released in conjunction with an extensive licensing program supported by key partners including MEGA Bloks, Bioworld, Funko, BradyGames, Fathead, Surreal, Power A, KontrolFreek and Razer.
In June 2015, Activision and Bungie released "Destiny: The Taken King" and the franchise's fan base now exceeds 25 million registered users. The "Destiny" licensing program includes apparel and accessories, publishing, art and poster books, strategy guides, posters and figurines from partners such as MEGA Bloks, Bioworld, Insight Editions, GB Eye, KontrolFreek, Trends, World of 3A and Insert Coin.
The Activision Blizzard total entertainment network, which now boasts more than 500 million monthly active users in 196 countries, inclusive of the King Digital Entertainment acquisition, is still only in the early stages of expansion into various new platforms, genres and audiences.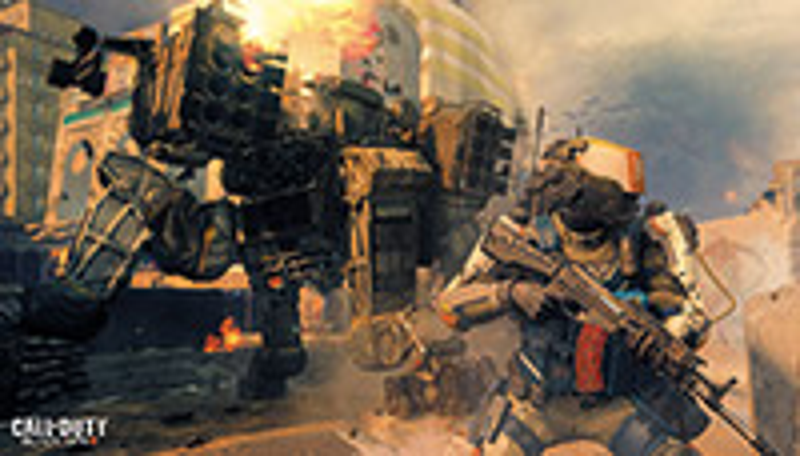 Consider not only the following new initiatives that are already in the pipeline, but also the aggressive expansion that is still on the drawing board and not yet formally announced, all of which reinforce the Licensing & Partnerships group's major growth–and albeit enviable–position in the marketplace:
"Skylanders" TV show

–The first major project for Activision Blizzard Studio, formed last November to develop original content based on the company's portfolio, is "Skylanders Academy." The animated kids' series is scheduled to debut in October. Former Disney executive Nick van Dyk was named co-president of the studio, and is joined by producer Stacey Sher, also co-president, whose film credits include

The Hateful Eight, Pulp Fiction, Django Unchained, Garden State, Erin Brockovich

and

Matilda

.

"Call of Duty" film

–Activision Blizzard Studios is also developing a series of feature films based on the "Call of Duty" universe, and possibly a television series as well.

Media Networks

–The formation of this new division, dedicated to e-sports and fan experiences, creates significant potential to attract new audiences and creates new revenue streams including brand licensing, merchandising and sponsorships. Activision Publishing created the "Call of Duty" World League global tournament based on "Call of Duty: Black Ops III" that includes a championship and $3 million in prizes. It's scheduled to air this fall.

King Digital Entertainment's franchises–

The integration and synergies of this digital mobile gaming entertainment company are still in their early stages of development, but the opportunities to create new experiences and brand extensions for "Candy Crush" and its other titles are virtually endless and offer great potential for future growth.
Activision Blizzard has quickly established the organizational structure and strategies to evolve from a traditional gaming company to become a 360-degree global entertainment powerhouse. It has unparalleled potential for growth and expansion across all of its business units, from traditional gaming to e-sports, as well as the capability to connect with and grow its huge fan base. The Licensing & Partnerships group will play a key role to extend that engagement to the aisles of retailers around the world.
Read more about:
Subscribe and receive the latest news from the industry.
Join 62,000+ members. Yes, it's completely free.
You May Also Like
Loading..