Activision Buys King Digital
Activision Buys King Digital
Top licensor Activision Blizzard has acquired "Candy Crush" creator King Digital Entertainment for $18.00 a share, a total equity value of $5.9 billion.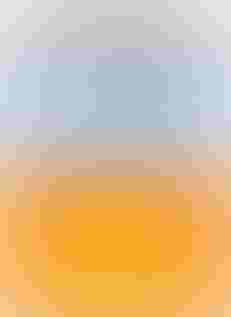 Acquisition will give the gaming company a new stronghold in the mobile space.
Top licensor Activision Blizzard has acquired "Candy Crush" creator King Digital Entertainment for $18.00 a share, a total equity value of $5.9 billion.
The $18.00 per share purchase price is a 20 percent premium over King's Oct. 30 closing price.
The boards of directors of both Activision Blizzard and King have both unanimously approved the acquisition, which is now subject to approval by King's shareholders and the Irish High Court, as well as other customary closing conditions. The deal is expected to be complete by spring 2016.
With the acquisition, Activision Blizzard, which is the No. 107 largest licensor in the world (according to L!G's annual Top 150 Global Licensors report), aims to become the global leader in interactive entertainment across mobile, console and PC platforms. The combined company will have a world-class interactive entertainment portfolio that includes two of the top five highest-grossing mobile games in the U.S. ("Candy Crush Saga" and "Candy Crush Soda Saga"), the world's most successful console game franchise ("Call of Duty") and the world's most successful personal computing franchise ("World of Warcraft").
The acquisition will also create one of the largest global entertainment networks with more than half a billion combined monthly active users in 196 countries.
Of course, one of the primary aims for Activision with this deal was to increase its reach in the mobile gaming space, which the company estimates will generate more than $36 billion of revenue by the end of 2015. The company has already hinted at plans to seek out "cross-network growth opportunities" to bring its current top franchises to the mobile space, as well as develop new properties.
Combined, the two companies will be the most profitable standalone interactive entertainment company in the world. During the last 12 months Activision Blizzard had non-GAAP revenues of $4.7 billion and King had adjusted revenues of $2.1 billion, and for the same period, adjusted EBITDA of $1.6 billion and $0.9 billion, respectively. Activision Blizzard believes the acquisition will be accretive to 2016 estimated non-GAAP revenues and earnings per share by approximately 30 percent and significantly accretive to 2016 estimated free cash flow per share.
"The combined revenues and profits solidify our position as the largest, most profitable standalone company in interactive entertainment," says Bobby Kotick, chief executive officer, Activision Blizzard. "With a combined global network of more than half a billion monthly active users, our potential to reach audiences around the world on the device of their choosing enables us to deliver great games to even bigger audiences than ever before."
King will operate as an independent operating unit within Activision, with enhanced resources to support its franchises. The company will continue to be led by current chief executive officer Riccardo Zacconi, chief creative officer Sebastian Knutsson and chief operating officer Stephane Kurgan.
"Since 2003, we have built one of the largest player networks on mobile and Facebook, with 474 million monthly active users in the third quarter 2015, and our talented team has created some of the most successful mobile game franchises," says Riccardo Zacconi, chief executive officer, King. "We will combine our expertise in mobile and free-to-play with Activision Blizzard's world-class brands and proven track record of building and sustaining the most successful franchises, to bring the best games in the world to millions of players worldwide."
Subscribe and receive the latest news from the industry Article
Join 62,000+ members. Yes, it's completely free.
You May Also Like
---