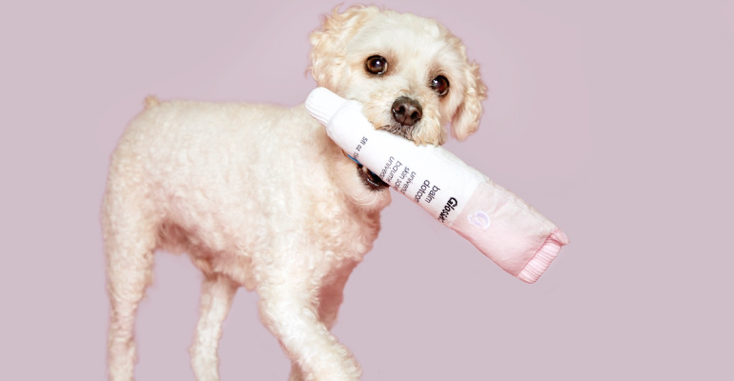 According to the U.S. government, 90 percent of Americans are under local or state orders to stay at home in a bid to slow the spread of the COVID-19 virus. They join the millions more around the world who are staying indoors to flatten the curve of the pandemic.
The excess of time people are spending at home has led to increases in things ranging from 
 to 
. It has also seen an uptick in pet fostering and adoption. The American Society for the Prevention of Cruelty to Animals recently reported seeing a substantial increase in foster care for pets in locked-down areas such as New York and Los Angeles.
"We saw a nearly 70 percent increase in animals going into foster care through our NYC and Los Angeles foster programs, compared to the same time period in 2019," says the ASPCA in a statement provided to 
. "In addition, since March 15, more than 600 people completed online foster applications for our New York City and Los Angeles foster programs,
representing a 200 percent increase when compared to traditional application numbers during this period."
The reason for having a pet during these isolated times isn't just to have a friendly tail on your next Zoom video call. Dogs and cats have proven to play a helping role in reducing stress and anxiety in people. A recent study from the 
Anxiety and Depression Society of America
 found that 74% of pet owners reported mental health improvements from pet ownership. The ADAA findings are backed up by 
 that show a correlation between decreases in feelings of loneliness and social isolation for pet owners.
On the pet products and licensing side, the increase in animal ownership has led to an influx of people looking to buy their new furry friends' food and toys. In the U.S., the Department of Homeland Security has deemed pet stores an essential business in its 
. That means that despite widespread temporary closures of retailers, most U.S. cities are allowing pet stores to stay open.
Early signs point to panic buying from both new and old animal owners as sales of pet supplies rose 24 percent year-over-year last week, according to the Nielsen data reported on by 
. The increase in supply purchases was coupled with a 54 percent spike in dog food buying and a 52 percent growth in cat food sales.
The increase in pet product buying has also led to more consumers moving online to purchase items for their pets. Online pet supply retailer Chewy recently reported that it expects to see as much as a 37 percent increase in first-quarter sales year-over-year due to increased demand. Sumit Singh, chief executive officer, Chewy, thanked the calming power of pets as the reason the company saw such results during the current economic downturn caused by the pandemic.
"How soothing a simple act like a game of fetch with your dog or curling up on the couch with your cat can be," says Singh during a recent 
quarterly earnings investors call.
 "We devote ourselves every day to supporting these special relationships. We are here for our pet parents and their pets working 24/7 to meet their needs while caring for the safety and well-being of our team members. Our shop-at-home business is proving resilient amid the current economic disruption."
Both economically and perhaps more importantly, societally, the rise in pet ownership is a good thing. According to the ASPCA, nearly 6.5 million companion animals enter U.S. animal shelters nationwide every year. That means pets continue to need homes at a very high rate. Now, as we all are asked to take a step back in the isolation of our homes, perhaps more people than ever before will consider pet companionship something that they can fit into their daily lives.
To read more of 
License Global's
 coverage on how the COVID-19 pandemic is affecting licensing, visit our 
 for the latest news.
Subscribe and receive the latest news from the industry.
Join 62,000+ members. Yes, it's completely free.
You May Also Like
Loading..