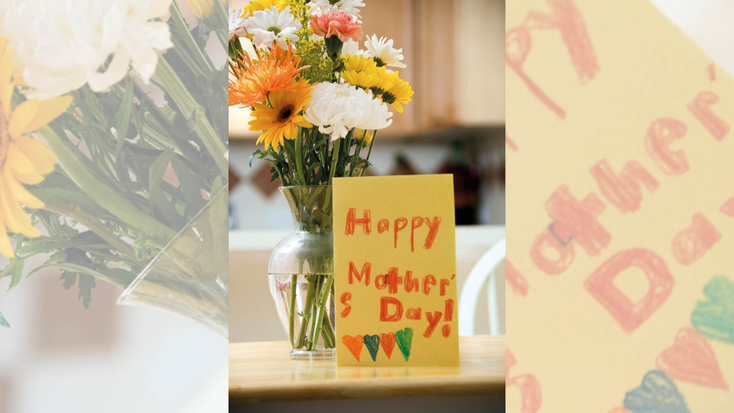 Mother's Day flowers
Jupiterimages, Getty Images
Planning to treat Mom on her day? Well, if you live in the U.K. and Ireland, Mother's Day (or Mothering Sunday) falls on the fourth Sunday in Lent, which means you already missed it. However, in the U.S., Mother's Day is celebrated on the second Sunday of May. This year it's May 14, so you still have some time to go spend lavishly on her.
And according to the recent annual survey by the National Retail Federation and Prosper Insights & Analytics, consumers plan to do just that. The NRF reported 84% of U.S. adults are expected to celebrate the holiday, with consumers planning to spend $35.7 billion on Mother's Day this year, nearly $4 billion more than last year's record of $31.7 billion. Of those celebrating Mother's Day, most (57%) are purchasing gifts for a mother or stepmother, followed by a wife (23%) or daughter (12%).
But fears of inflation and economic uncertainty may influence how well mom gets treated this year. LendingTree's survey of 2,000 Americans regarding the upcoming holiday
found 57% of consumers planning to give a Mother's Day gift this year say inflation impacted their spending. Parents with children younger than 18 are feeling it most, at 65%.
The NRF reports consumers plan to spend $274.02 per person, the highest in the history of the survey and up from the previous record of $245.76 in 2022. The top spenders, ages 35-44, are expected to spend an average of $382.26 on Mom.
LendingTree's numbers were significantly lower, expecting an average spend of just $172 on moms this year – a big 24% drop from last year's $225. However, men plan to spend more ($227), on average, than women ($112). And married men with kids younger than 18 plan to spend heavily at $322.
"Mother's Day provides Americans with an opportunity to honor important women in their lives," says Matthew Shay, president, chief executive officer, NRF. "As people make plans to celebrate this year, retailers are prepared to help shoppers find gifts of appreciation and admiration for those they want to recognize on this special day."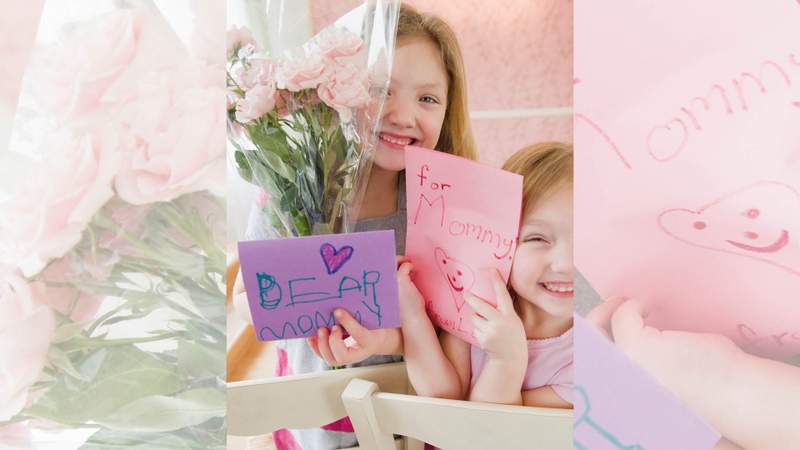 Two children with Mother's Day cards, Jamie Grill, Getty Images
Mother's Day, Say it with Flowers
One thing Mother's Day surveys agree on is a particular gift: flowers. Much like Valentine's Day, Mother's Day seems synonymous with blossoms and bouquets. Perhaps blooms are an easy out or just the backup plan for procrastinators, but a survey by RetailMeNot found 52% of consumers consider flowers among the top Mother's Day gifts for 2023. 1-800-Flowers expects to deliver about 23 million stems across the country. According to LendingTree, 26% of moms hope to receive flowers or plants. The NRF saw, as in previous years, 74% of respondents listing flowers as the most-popular gifts.
If you think Mom needs something more extravagant than plants or flowers, you're not alone. The NRF says expected spending is up across all gift categories, with jewelry, electronics and apparel as the primary drivers of growth this year. Not only are consumers planning to spend more on these gift categories, but more consumers are interested in gifting these items than ever before. And it's a big spend. The NRF says consumers will spend $7.8 billion on jewelry, $5.6 billion on special outings and $4 billion on electronics.
Yet according to LendingTree, most moms don't have extravagant expectations. One of the top Mother's Day gifts moms hope to receive is quality time (37%). The NRF also found consumers continue to prioritize thoughtful gifts. NRF respondents said the most-important factors in purchasing a Mother's Day gift include finding items that are unique or different (47%) or those that create a special memory (42%). 
"Gifts of experience continue to grow in popularity, with nearly one-third of those celebrating Mother's Day planning to give a gift of experience," says Phil Rist, executive vice president, strategy, Prosper.
If you're budget is tighter this year and you're worried about letting Mom down, fret not. LendingTree's survey found moms know spending less doesn't mean they're loved any less – and their spending expectations are low. This year's spending average ($172) is far more than mothers expect their loved ones to spend ($59). And LendingTree found 78% of mothers say they've never been disappointed by a Mother's Day gift.
"Before you drop a ton of money on flowers, chocolates, massages and another robe or pair of slippers, know there's plenty you can give to your mom that costs little to nothing," says Matt Schulz, chief credit analyst, LendingTree. "Something as simple as a heartfelt phone call, a longer-than-usual in-person visit, a homemade gift or a creative presentation of old family photos can be a wonderful gift without breaking the bank."
If nothing else, give Mom a call. According to the Pew Research Center, more calls are made on Mother's Day than on any other day of the year.
Read more about:
Subscribe and receive the latest news from the industry.
Join 62,000+ members. Yes, it's completely free.
You May Also Like
Loading..