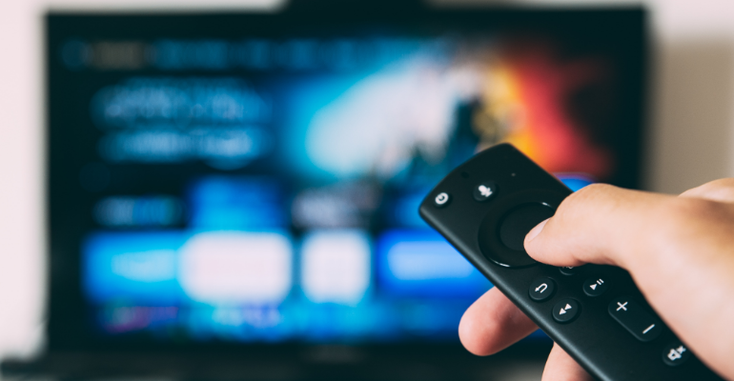 As millions of people are asked to stay home during the COVID-19 pandemic, the numbers for at-home streaming content are increasing exponentially. From Netflix to Disney+, the rise in streaming content is growing across the board. 
According to recent reports from 
JustWatch
, all the major industry players saw a three-digit percentage increase in streaming search throughout March. The originator of the streaming trend, Netflix, even saw a 300-plus percent bump over the period.
JustWatch found that most of the biggest titles in the U.S. were recent releases. However, in perhaps a nod to cultural anxieties, 2011's "Contagion" was the top film from February to April. The Steven Soderbergh film's search volume grew from 135,000 last December to 16.6 million searches in March.
The rise in movie streaming comes as some studios have released their films ahead of schedule on VOD. Universal recently debuted 
"Trolls World Tour"
 on digital platforms as a response to movie theaters around the world being
closed down due to the COVID-19 pandemic. The move proved quite a success for Universal, with the "Trolls" sequel becoming the biggest debut for a 
digital release ever
.
Due to the film's success, Universal has said that premium VOD releases could be a complementary option for films that launch in theaters even post-pandemic. Complementary is the keyword for Universal's strategy, as movie theater chain AMC recently took umbrage with a 
Wall Street Journal
 interview, in which Jeff Shell, chief executive officer, NBCUniversal, said a two-format release schedule could be the strategy sooner rather than later. 
Adam Aron, chief executive officer and chairman, AMC, even went as far as to release an open letter to Universal, in which he said AMC would not play Universal films if the studio planned to release movies on PVOD and in-theaters on the same day. 
The issue has since looked to simmer down as NBCUniversal and its parent company Comcast have clarified their position. During Comcast's first-quarter earnings call, Michael J. Cavanagh, chief financial officer, Comcast, stated that the circumstances that led to the "Trolls World Tour" digital launch were unique and didn't equate to a new blanket strategy.
"In response to these shutdowns, we immediately and proactively moved our theatrical films to a premium video-on-demand service," Cavanagh said, according to 
Deadline
.
"While we are very pleased with the PVOD success, the particular circumstances of each film are unique, and we will determine our future distribution approach on a title-by-title basis."
Shell also added to the statements during the call, saying that movie theaters will still play a part in the consumer experience and PVOD would not be considered a full replacement.
"The question is when we come out of this [pandemic], what is going to be the model? I would expect that consumers will return to the theaters and we will be part of that," adds Shell. "And I also expect that PVOD is going to be a part of that in some way. It's not a replacement; it's going to be a complementary element. We're just going to have to see how long that takes and where it takes us."
New research also shows that consumers are still interested in returning to movie theaters once the shutdown is lifted. According to a recent 
Hollywood Reporter
/Morning Consult poll
, more than half of Americans would be interested in seeing a movie in theaters within a month of their respective states meeting White House guidelines for reopening businesses shuttered during the pandemic. Those consumers said they would like to attend a screening provided that movie theaters offer staggered seating and sanitize high-traffic areas within the month-plus timeframe. The Morning Consult poll is backed up by another survey by United Talent Agency's data and analytics group, which found that nearly three-out-of-four respondents miss seeing a movie in cinemas, per 
THR
.
Recent studies and the success of PVOD point to a future that can find a happy medium between the theater-going experience and streaming the latest content. As more studios such as Disney+ and Peacock join the steaming ranks themselves, it makes sense that companies see a more significant role for PVOD options. However, the consumer interest in movie-going doesn't look to be dwindling and could perhaps be on the rise as people get more excited for social activities post-lockdown.
Subscribe and receive the latest news from the industry.
Join 62,000+ members. Yes, it's completely free.
You May Also Like
Loading..