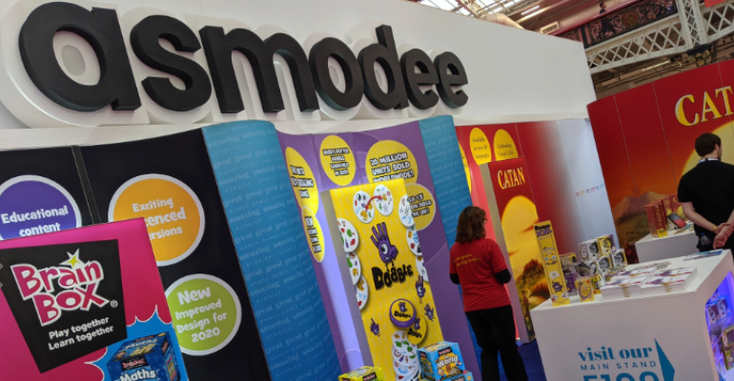 Sustainability Is Still Top of Mind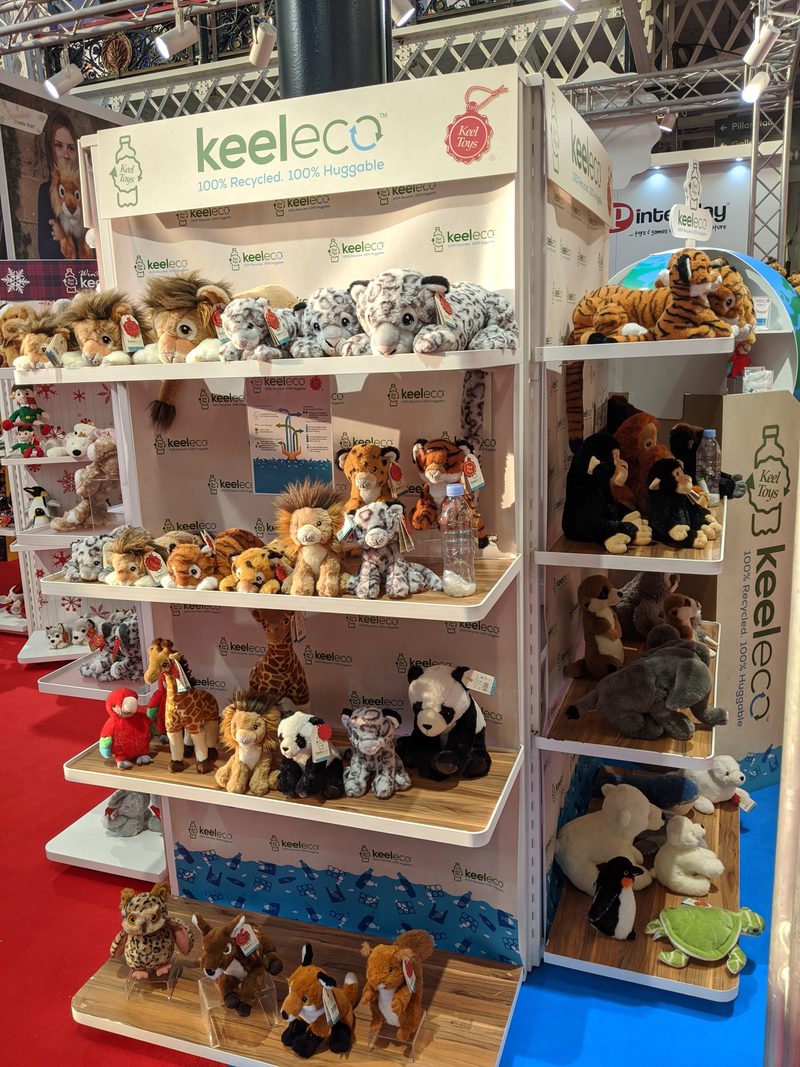 The topic on everyone's mind is the eco-neutral or ecofriendly shift each business spanning all global industries must take. Toy ranges at the show – such as the Keeleco plush ranges, Geomag construction sets, Solar Powered Rovers, Green Science Electro Torch and A.B.Gee's wooden Noah's Ark play sets – proudly boast using 100 percent sustainable materials.
"We have seen the power our BBC natural history documentaries have had in raising mass awareness of plastic pollution and our brand BBC Earth is seen as both an educator and inspiration for people concerned about the health of our planet," says  Rikesh Desai, director, licensing, consumer products, BBC Studios. "Sustainability is now fast becoming a way of life. More consumers than ever before are making an effort to buy greener, healthier, ethically sourced and more environmentally sustainable products, which is a great step forward. I believe the licensing industry must work together adopt a deliberate and ambitious approach toward forging a sustainable future for our consumers by coming together to help bring more eco-friendly products to market."
Outside
of the products with an ecofriendly makeup on display, a few key brands also proudly presented the complete removal of plastics in their packaging. Playmobil's new lines, for example, include recyclable carboard packaging that herald back to the golden age of toys. Trust us, the ultra-cool VHS-style boxes for "Back to the Future" Playmobil sets, or the unboxing-inspired Everdreamerz cardboard sets are well worth a look.
Wooden Toys Get a Brand Licensing Makeover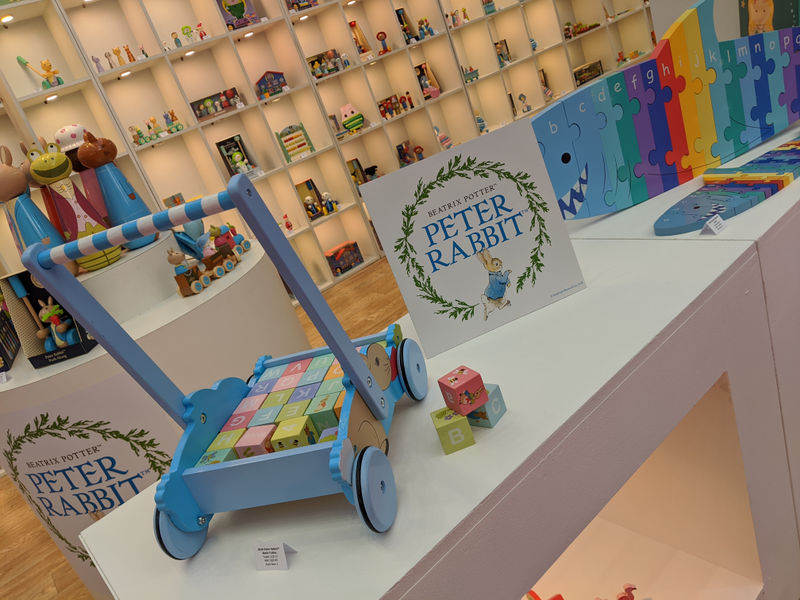 The renaissance of traditional wooden toys is not only in high demand from retailers and consumers alike, but tick a big sustainability box for licensees. Hugely popular in the preschool market and displayed across the show, wooden toys may have a tricky price-point obstacle to tackle, but the market is nonetheless growing.
"It's becoming bigger," says Gary Tyrer, managing director, 8th Wonder Toys. "I think everyone is waking up to the fact that it's a joint effort to get rid of packaging and reduce plastic. I think you've got to advertise what we're doing and educate; a lot of retailers are pushing to make a difference."
8th Wonder Toys licenses characters from "Mr. Tumble," "Bing!" and "Hey Duggee" to bring quality and longevity to the preschool market in the form of wooden toys.
Retro Isn't Just for Brands, But for Play Styles, Too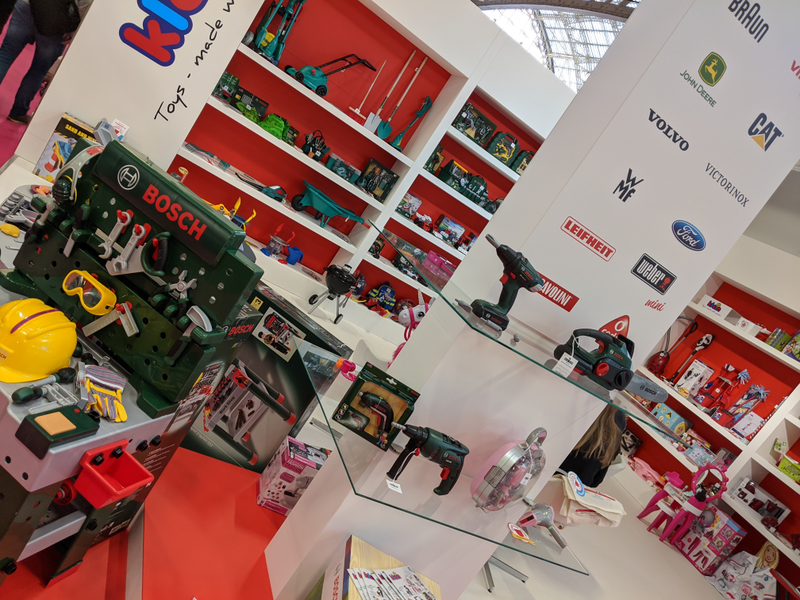 Brands like Revell, Technik, Scalextric, Hornby Hobbies and Subbuteo were just a few of the big U.K. names making a splash at the show. This revival of retro brands and play styles is making an impact with consumers, as parents and kids look to spend more time together. This is propping up a new wave of interest in the construction, crafts and hobby markets, with historic and modern brands alike joining the fold including "World of Tanks" and "Star Wars" as just a few of the licenses on display.
On the other side of the "what's old is new" revival is the modern brand-driven toys providing a new twist on traditional activities such as knitting or baking. Nadiya Hussain children's bake kits are an ideal example, bringing families together, building life skills and moving away from the enhanced digitization of toys and kids' activities. Hussain herself was on the show floor to launch the sets with licensee Wilton Bradley, noting how these products are meant to stay in the kitchen and not in the toy box. Arts and crafts were on huge display across the show as well, bringing tie-dye, aqua painting, role play and construction kits to the show to build up a bigger picture of what's on offer for kids this year.
Board Games Are Getting Bigger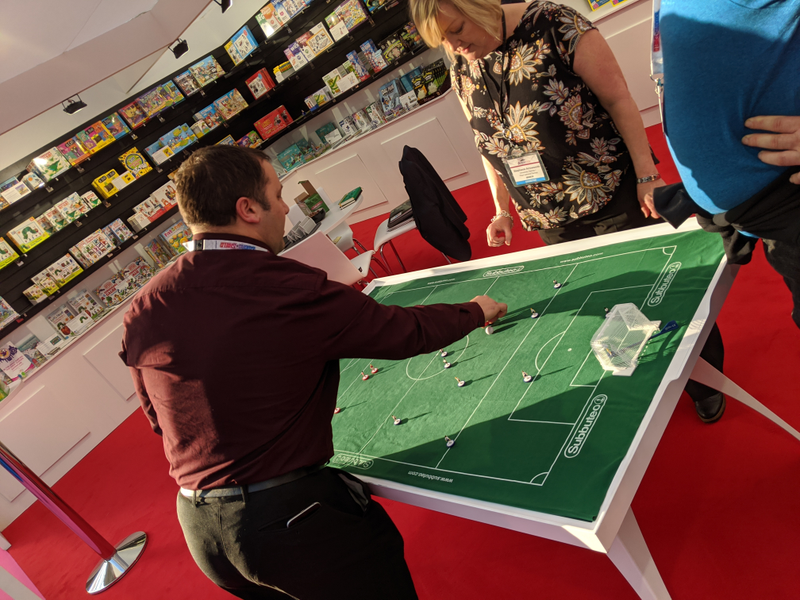 Thrifty, eco-driven consumers who want to spend quality time with friends and family are driving the huge rise in the board game market. Major players like "Monopoly's" widely diverse licensed range, "Risk's" multiverse of licensed landscapes or "Top Trump's" huge library were backed by an ocean of newcomers, such as "Cyanide" and "Happiness'" new card game, as well as games based on Netflix's "Stranger Things," "Los Casa Del Papel" and Endemol Shine's "Peaky Blinders." These newcomers were proudly showcased beside future classics such as "Settlers of Catan" and "Cards Against Humanity."
"The global playing cards and board games market size is anticipated to reach $21.56 billion by 2025," says a report by Grand View Research. "It is expected to expand at a compound annual growth rate of 8.7 percent during the forecast period. Growing popularity of traditional recreational activities among the younger generation is projected to drive the market. Rising preference of Millennials for old school games during social gatherings is expected to further fuel the growth. Increasing resurgence of retro games is projected to drive the market growth."  With games like "Settlers of Catan" introducing new players to the market through new game mechanics and creating cult followings and communities, it's no surprise board games took over The Toy Fair in London.
Aspirational Toys Are Bubbling Away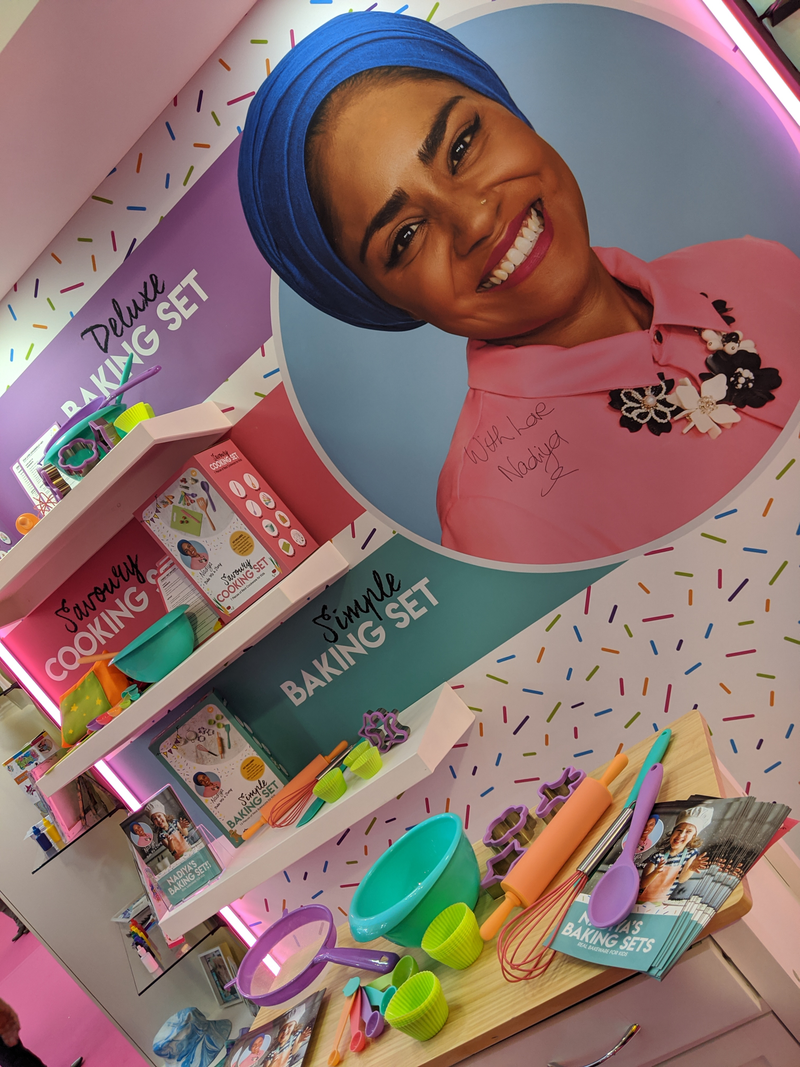 From Bosch-branded work decks, drills and Flyer mowers for kids to coding and design-led products, aspirational play is getting better and bubbling away in the background as a growing trend. While it's nothing new, the best examples driving creative curiosity is Bandai Namco's established Harumika range, which allows children to work with miniature fashion mannequins to create and design elegant new fashion ranges with their own signature. STEAM learning is also in big demand at the show, with science kits, compound textures, materials and tactile learning, interactive games and the AR, coding and digitally enhanced play that is growing across the kids' space thanks to the normalization of tablets and mobile devices.
In addition to Spin Master's Batmobile in Gotham City Café and the ocean of "Bing!" "Hey Duggee," "Waffle Doggy," "Mr. Tumble," "Peter Rabbit" and "In the Night Garden"-branded products, The Toy Fair in London didn't necessarily offer up any groundbreaking trends, but rather, cast a spotlight on one of the major new trends for 2020: content and the leadership of high-quality storytelling. After all, "it's not innovation in products, it's innovation in brands" that will lead the way this year, according to BBC Studios' Rikesh Desai.
With two more toy fairs – Nuremberg and New York – still to come and trend breakdowns with leading analysts and licensors on the way,
License Global
looks forward to bringing you more trends as the 2020 ball gets rolling.
Subscribe and receive the latest news from the industry.
Join 62,000+ members. Yes, it's completely free.
You May Also Like
Loading..