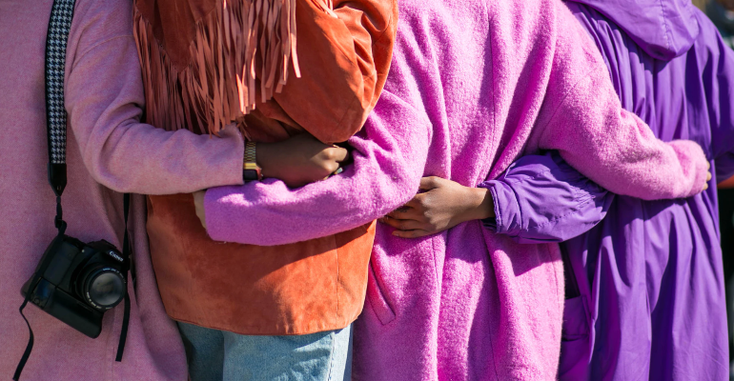 We are all in this together. The global devastation brought on by the COVID-19 pandemic is ubiquitous. Corporations, small businesses, healthcare systems, consumers – all of us – have been affected. Not just financially, but personally.
Right now, as we collectively brace for the impact of the unknown, humanity is taking center stage and business is temporarily on the backburner for a handful of brands in the fortunate position to pivot their efforts and take fast action to help save lives and stop the spread of COVID-19.
We are all tested in this time of unprecedented adversity to remain hopeful, help one another where we can and tap into our collective humanity to save lives.
The following are just some of the inspirational initiatives born from this crisis that, perhaps, may just offer a tiny sliver of hope to the world in these most dire of circumstances.

Unilever United States
Consumer goods company Unilever has announced its United for America initiative, through which the company will donate $8 million to
Americans affected by COVID-19 including food, home cleaning products and personal hygiene items.
Unilever has also partnered with Feeding America to aid food banks and will donate 200,000 protective face masks to New Jersey-area local hospitals. Unilever has also announced its Day of Service (May 21), which will see the company donate an estimated $12 million, in the form of products, to people in need.
Kraft Heinz
Kraft Heinz, co-headquartered in Chicago and Pittsburgh, will donate $12 million globally to ensure people affected by the crisis have food to eat. The efforts include $6.6 million to help feed Americans in need as well as efforts in Italy, Spain, Australia and the Netherlands.
Kraft Heinz will also donate $1.9 million in cash to Feeding America, the largest domestic hunger relief organization in the United States. An estimated $4.7 million in products will also be donated, including Kraft Macaroni & Cheese, Heinz Gravy, Planters Nut Mixes, DEVOUR frozen meals and more.
Ford Motor Company
Automotive powerhouse Ford has teamed with 3M, GE Healthcare and the UAW to quickly produce critically-needed medical supplies and equipment, such as respirators and ventilators, to aid patients, hospitals, first responders and all facets of the larger healthcare system crippled by COVID-19.
"This is such a critical time for America and the world. It is a time for action and cooperation," says Bill Ford, executive chairman, Ford. "By coming together across multiple industries, we can make a real difference for people in need and for those on the front lines of this crisis. At Ford, we feel a deep obligation to step up and contribute in times of need, just as we always have through the 117-year history of our company."
Ralph Lauren
Ralph Lauren has donated $10 million in relief efforts in the form of assistance to the company's employees via its Emergency Assistance Foundation, as well as contributions to the World Health Organization COVID-19 Solidarity Response fund.
"We believe that no matter who you are or where you are from, we are all connected," Lauren told
WWD
. "That is why we are taking significant action to help our teams and communities through this crisis."
Netflix
Streaming giant Netflix has established a $100 million COVID-19 relief fund, $15 million of which will benefit organizations that help out-of-work production workers.
TikTok
Social media platform TikTok has announced it will donate $10 Million to the World Health Organization's Solidarity Response Fund and will match donations to several other relief funds.
Under Armour
Footwear and apparel brand Under Armour has donated $2 million in relief efforts, $1 million to Feeding America and $1 million to non-profit organization Good Sports.
Constellation Brands
In partnership with its brands ­– Corona, Modelo, Kim Crawford, Meiomi, The Prisoner and High West Whiskey – Constellation Brands has announced plans to donate $2.5 million to COVID-19 relief efforts.
The funds will benefit several groups, with $1 million going to the National Restaurant Association Educational Foundation, $500,000 to the U.S. Bartenders' Guild and $250,000 to support first responders.
KFC
KFC, in partnership with non-profit organization Blessings in a Backpack, will donate $400,000 to fund prepackaged meals for school children.
Lyft
Rideshare app Lyft is offering tens of thousands of essential transportation rides for low-income seniors, families and children affected by COVID-19.
LVMH
LVMH says it will source 40,000 face masks from China within four weeks, and will fund the first week's delivery fees, estimated to cost $5.5 million.
The LVMH group has also donated $2.2 million to the Red Cross in China.
Kering
Kering's fashion heavyweight brands Balenciaga and Yves Saint Laurent have committed to producing urgently-needed protective face masks.
The company's largest brand, Gucci, plans to send 1.1 million masks and 55,000 medical overalls to Italy, where the pandemic has been especially devastating.
Twitch
Amazon-owned streaming platform Twitch held Stream Aid 2020 on Saturday, March 28, a partnership with celebrities, such as Diplo and Charlie Puth, to raise money for the World Health Organization's Solidarity Response Fund.
H&M and Inditex
Retailer H&M and Inditex, Zara's parent company, have announced initiatives to leverage their production capabilities to make medical supplies to assist healthcare professionals, first responders and patients.
Airbnb
Airbnb has announced it will provide free or subsidized emergency housing for 100,000 COVID-19 healthcare workers.
Learn More
To read more of 
License Global
's coverage on how the COVID-19 pandemic is affecting licensing, visit our 
 for the latest news.
Read more about:
Subscribe and receive the latest news from the industry.
Join 62,000+ members. Yes, it's completely free.
You May Also Like
Loading..