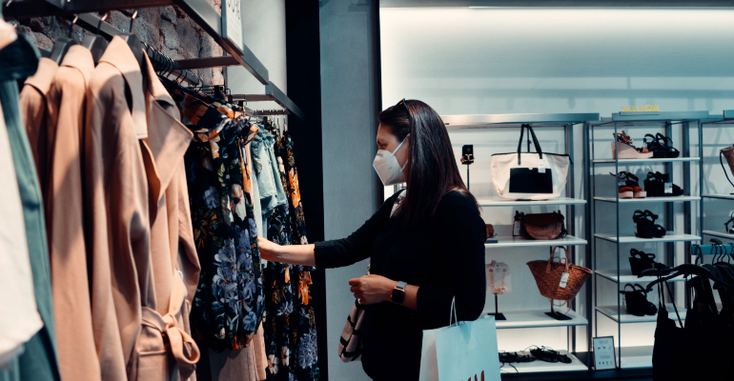 Late last year, companies like Pfizer, Moderna, and more announced the creation and successful testing of vaccines that would help stop the spread of the COVID-19 pandemic – a huge win for not only humanity but businesses worldwide.
"The consumer is preparing to migrate back to pre-pandemic life, and retail needs to look beyond 2020 to understand what behaviors will remain and which will evolve," says 
, chief industry advisor, retail, The NPD Group. "As vaccinations increase in the first phase of recovery this spring, consumers
will move back toward experiential spending, and this socialization shift will create movement in products related to new needs."
Will more people opt for in-person shopping rather than e-commerce? Will specific categories boom once outside life is up and running again?
According to The NPD Group, the outlook is the following
- The lifestyle pillars will remain, but in a hybrid form – working at home, schooling from home, entertaining at home, fitness at home, etc.;
- Online's growth and the digital dialogue will have staying power;
- Consumer trade-up purchases over the past year will make way for increased importance on innovation to drive demand, making price less of a factor than the product itself and how quickly the product can obtain it;
- The migration toward direct-to-consumer selling will likely continue, but consumer engagement will depend on the experience; and
- Consumers have shifted to spending in the 'here and now and will continue to do so.
The consumer's current mindset on moving to the next phase of pre-pandemic life will see consumers working from home still, as more than 1/3 of U.S. consumers anticipate working from home at least one day a week in the next 6-12 months. Twenty-three percent expect to work from home more than they did before the pandemic.
In addition, nearly 60 percent of U.S. consumers anticipate returning to pre-pandemic leisure travel within the following year. Half of U.S. consumers with children anticipate returning to the same level of entertainment activities as before the pandemic with their children within the next five months or have done so already. Twenty percent of consumers say they will only host larger group gatherings once they are vaccinated.
As for shopping, more than half of those surveyed by The NPD listing apparel as the #1 item that consumers plan to purchase in the coming months, followed by footwear and beauty products. More than 25 percent of consumers plan to buy home products like small appliances and housewares and electronics.
Licensing, however, will see a boom in these particular categories from two stark mindsets: the need to stay at home to slow the spread and the desire to make a comeback to the outside world after vaccinations by unveiling a new look. With these mindsets in mind, the in-between phase that we are currently in will see positive momentum in multiple other categories, such as toys for children stuck inside and licensed experiences for those taking on the outside world.
The retail early indicator data from The NPD Group/Point-of-Sale Early Indicator Report shows the positive momentum persisting in 2021 with encouraging discretionary retail sales results in the first week of March. U.S. dollar sales increased by six percent in the week ending March 6, 2021, compared to the prior year. Unit sales, however, dropped by five percent, still showing a certain level of caution among consumers. As we acknowledge the pandemic and lockdown anniversaries, the success measurement will become more complex, the company says.
Time will tell what that complexity will entail, but a glimmer of hope in the business world finally shows its head.
Read more about:
Subscribe and receive the latest news from the industry.
Join 62,000+ members. Yes, it's completely free.
You May Also Like
Loading..