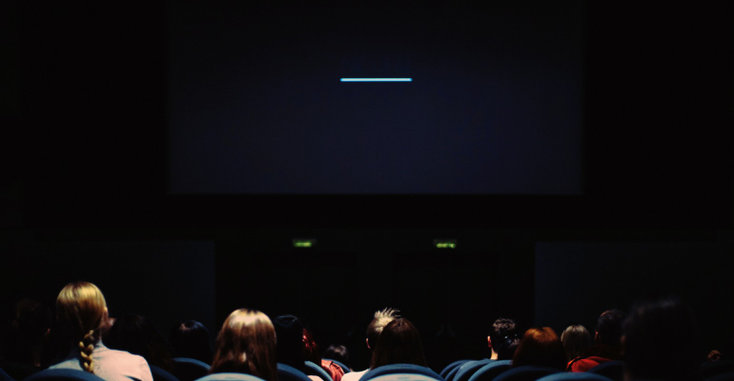 It all started with "Trolls World Tour." Universal's sequel to the CGI-animated hit was the movie that took the unimaginable step of being released simultaneously on premium video-on-demand and in theaters. The release decision was spurred on by the unprecedented nature of 2020 and the shutdown of movie theaters globally caused by the COVID-19 pandemic.
Universal's play ended up proving a success. "Trolls World Tour" ended up being the 
 of all time and helped usher the moviemaking industry to where we are today.   
This week, Universal and AMC finalized a deal that will allow Universal to release its films on PVOD after only 17 days in AMC's U.S. theaters. The deal breaks the traditional 90-day theatrical release window, which has been the standard for the industry for years. As part of the agreement, AMC will earn some of the revenue from PVOD streaming. For Universal, the deal also massively opens up release calendar options and brings new flexibility to a traditionally
rigid industry.
Judging by the announcement, both companies still believe that moviegoing will always be a crucial part of the cinema business. However, the writing is on the wall that streaming is no longer a sector that can be ignored by theater chains. Whether a film does poorly out of the gate or just isn't a title people would want to hit a movie theater to see, cinema's digital realities were apparent even before COVID-19. Now, as the world is in a state of flux and experience-based ventures are stalled, the need to find comprise between streaming and movie theaters has become even more dire for the film industry.
"Focusing on the long-term health of our industry, we would note that just as restaurants have thrived even though every home has a kitchen, AMC is highly confident that moviegoers will come to our theatres in huge numbers in a post-pandemic world," says Adam Aron, chief executive officer, AMC. "As people enjoy getting out of their homes, we believe the mystical escape and magical communal experience offered at our theatres will always be a compelling draw, including as it does our big screens, big sound and big seats not to mention the alluring aroma of our perfectly prepared popcorn. Universal and AMC have partnered in bringing stellar movies to moviegoers for a full century. With this historic industry changing agreement, together we will continue to do so and in a way that should drive success for us both."
This deal seems specifically to be big a boost for mid-tier films that might not have found success in a traditional movie theater release environment. Comedies or dramas that don't necessarily need a big screen to be enjoyed can start a theatrical run before quickly pivoting to streaming if theaters don't work out. For Universal, the partnership also speaks to its growing interest in streaming as the company has just launched its digital platform, 
.
On the flip side, big blockbusters can still thrive in a traditional setting where fans want to catch a film in a format like IMAX. Whether it's "Fast & the Furious" or the next "Harry Potter" big-budget movies will look to have a life on the big screen even if Universal can technically release them early.
For licensing and consumer products, the deal brings new opportunities as well. Properties that don't catch on in theaters can quickly pivot to streaming where titles can find new fans and streamline the purchasing experience with in-video ads and integration with brand e-commerce websites where consumers can purchase goods. The e-commerce play was already something that Universal 
 when it debuted the sequel to "Trolls" on PVOD. 
While the deal could spark a future for release window timeframes in general, that does not look to be a reality any time soon. The deal was met with backlash from other theater chains such as Cineworld, the second-largest chain behind AMC. Leadership from the company recently chastised the agreement in a conversation with 
 and said the company has no plans to pursue something similar in the future.
"…Clearly, we are not changing our policy with regards to showing only movies that are respecting the theatrical window," says Mooky Greidinger, chief executive officer, Cineworld, in an interview with 
Deadline
.
So, while it is unknown if AMC's move will become the new normal, it's still clear that something is changing in the movie industry. At the very least, it's probably a better idea than
.
Read more about:
Subscribe and receive the latest news from the industry.
Join 62,000+ members. Yes, it's completely free.
You May Also Like
Loading..