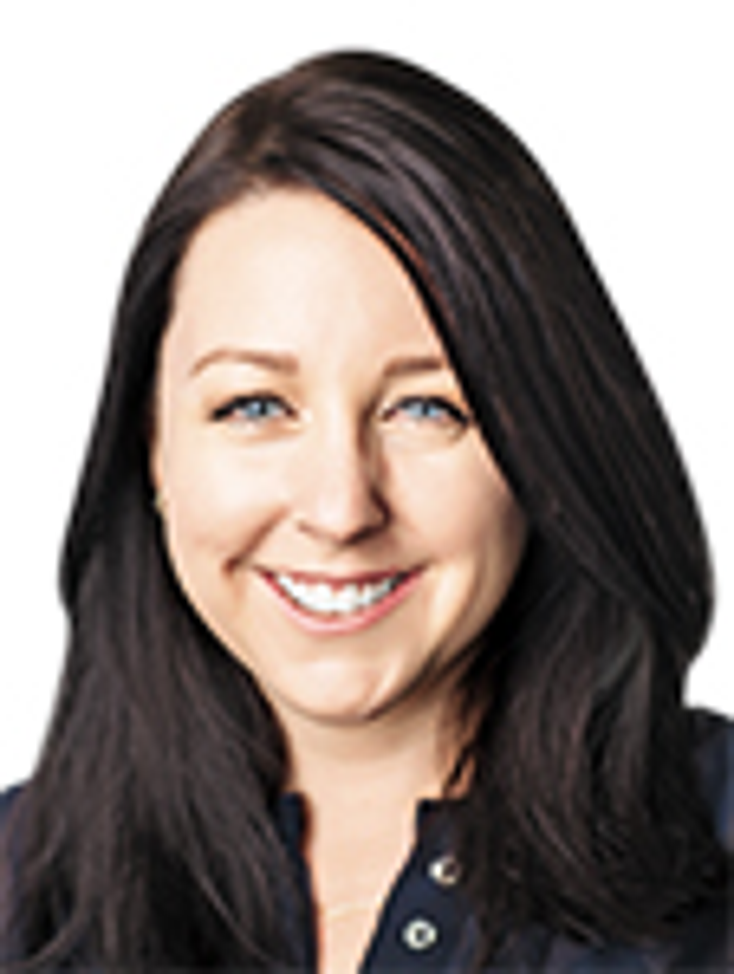 Millennials have changed the marketplace for the good. Is this a good or a bad thing?
Amanda Cioletti, executive editor, License Global
On social media, there's a meme that pops up pretty regularly, particularly around cultural institutional shifts. It's usually clickbait, but the message is always prominent: Millennials are killing everything.
The gist of the posting is that XYZ troubled industry or business is a result of Millennials not buying or buying into whatever institution is at stake.
In July,
Mashable
published a tongue-in-cheek article that outlines 70 things Millennials have killed, with the lede stating "Millennials are many things, but above all, they are murderers."
The article lists generalized industries that Millennials have weakened or pushed out of relevancy including beer, department stores, motorcycles, diamonds, golf, bar soap, college football, lunch (ha!), vacations, napkins (double ha! and so true), marriage, etc., as well as specific businesses that are struggling, including brick-and-mortar retailers, largely, as well as some restaurants. No. 70 is simply, "everything."
This article is one of many
you can find, but the message is always clear: Millennials are very influential, and they are finally coming of an age that is affecting change on the total market in a real, meaningful way, and not in the abstract future. No longer are we prepping for the marketplace that Millennials want, we are firmly in that marketplace and we're seeing the shifts.
The latest casualty at retail is one of the world's largest toy stores, Toys 'R' Us. On Sept. 19, the corporation filed for Chapter 11 bankruptcy protection to manage its huge debt load, which totals more than $5 billion.
Depending on who you talk to, the impetus and implications of its filing are varied. It's the "Amazon Effect" and Millennial shopping habits, it's a management issue that's plagued the company for more than a decade (the company was purchased in 2005 in a $6 billion leveraged buyout by private equity firms to combat the first inklings of trouble, according to
The New York Times
) or it's the nearly $400 million in interest on its debt which is due next year that the company needs to address.
TRU is not the only brick-and-mortar struggling, as we're all very aware–it's one of many. Everyone is facing challenges, not just in the U.S., but globally. If you look to this month's "Market Report" feature that delves into the U.K.'s economic outlook, challenges exist in that market equally, thanks to further large-scale, institutional shifts like Brexit. Spain, Greece, France... everyone has issues that need tackling, and brick-and-mortar is just one of many.
The world economy is changing, and many more well-versed than I are much more compelling to address it, but a general underlying sense is that Millennials, while maybe not responsible entirely, are very much a component.
I should be clear, I'm a Millennial. Without getting too personal, I straddle the late end of the classification, and could sometimes fall into the Gen X category, depending on who is making the call. I tell you this because of what I will say next: I don't feel responsible for the collapse of economic institutions, and I for one embrace the change. Let me tell you why.
Change is inevitable. Change is positive. Change fosters innovation.
Professionally, I want to see markets succeed. I want licensors and licensees to have a space to sell their goods, to see profit margins soar and to see content creation so prolific, we can't keep up with the coverage.
Personally, I like the comforts that are being afforded to me with these new changes.
Let's take a look at the biggest advantage to the Millennials are Killing Everything movement, and the most obvious: Amazon and mobile commerce!
Yes, Amazon is the Goliath and we're all David. Yes, Amazon is taking down mom and pop stores left and right, and other not so mom and pop stores as well, but Amazon is also allowing access to many more people and categories than ever before. Now, niche products are sharing virtual shelf space with big brands. Now, choice abounds. Now, you can shop at 2 a.m.! And from your mobile phone! This is a boon for the consumer products industry–
your
consumers
are shopping
at 2 a.m. (Or other off-peak times, and in the place of their choosing.) Industry is not going to best Amazon at this point, so, as the saying goes, if you can't beat 'em, join 'em.
Other great advantages to this new, Millennial-murdered business-scape: SVOD. (See
License Global's
in depth look into the sector.)
No longer is content determined by just the big networks. Now, there is choice and, again, access, to content in multiple ways, on multiple platforms and on multiple devices. And as social platforms like Facebook, YouTube, Netflix, Hulu, Apple, and, yes, even that Goliath again, Amazon, continue to evolve the ways in which content is delivered, we'll have even more choice, viewership and avenues to get brand messaging out that it can only mean more ways for consumer product to evolve and find its ways to the consumer.
There are many more benefits to Millennial's influence on the consumer marketplace, but I'm thinking the point has been made–yes, the world of business is changing, and change can be very painful, but it's also given way to innovation that needs to happen. After all, without an innovation of 700 years ago, you would not be reading this magazine.
Read more about:
Subscribe and receive the latest news from the industry.
Join 62,000+ members. Yes, it's completely free.
You May Also Like
Loading..