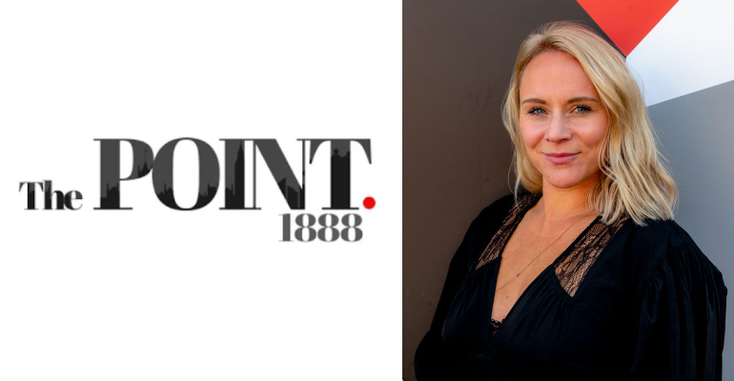 What trends are coming to Europe in the coming months? Sarah Crimes, director, marketing, The Point.1888 tells 
License Global
 in this exclusive interview.
License Global:
 In a rapidly-changing marketplace filled with the rise and fall of brands, category shifts and product innovation; what is the one trend that is most catching your attention right now? 
Sarah Crimes: We have seen a huge amount of change in the last 12 months, and more to come. But something we are noticing is a lot more collaborations and a lot more kindness. Brands are getting together to do good in the products they create, the cause they may be supporting or the sustainability behind it. We also feel that innovation is even bigger than it ever was. It has always been important, but with consumers expecting and demanding more, this has, in turn, forced more innovation which is excellent to see. As a nation, we have wanted to treat ourselves to more products that mean something to us, or we feel connected to somehow- be its values, ethics, or the product itself, in lieu of the everyday life events. This highlights we have all been a little harder to please but at the same time willing and needing to get that boost from consumer products and brands.   
What
are the most exciting brand collaborations, product launches and/or properties you're seeing emerge? 
I particularly love it when the product represents the true brand values. Take the Adidas x Lego sneakers. They're so fun, make you smile and are on brand - exactly what a fan wants from their brand. I've been eagerly watching the likes of Primark and H&M, who always do a superb job in their brand collaborations, as have some of the higher-end fashion houses in the last 12 months. As a foodie, I love to see what is happening in FMCG and our grocery space. From the incredible Barratt Sweet Ice Cream range we worked on at The Point.1888, to the latest Marmite Hot Cross Buns.
What new challenges are emerging that licensors and licensees should be aware of now? 
Let's not mention the B-word – Brexit. This is a turbulent time and takes many licensees a while to get their head around, let alone additional costs and admin attached to the changes in place. We continue to have the problem of fewer retailers on our High Streets, which in turn results in less shelf space. Licensors have to work harder than ever before to be seen. Only the best who are working hard to grow their brand and their following will catch the buyers' attention.  
The Point.1888 seems to be going from strength to strength. What can we expect from yourself and the new leadership team? 
We are set for a huge 2021 with more brands about to come on board, the team growing again, so many incredible products in the pipeline, and confirmed retailers ready to launch exclusive, never seen before ranges. We have a year full of incredible marketing plans with our brands, live sports events that everyone is so desperate for. We cannot wait to be back at Brand Licensing Europe in November, meeting our wonderful friends and partners at the best licensing show in the world. We've also launched a creative agency alongside The Point.1888, called Story.1888, which has been developed to fill a gap we have seen in the creative space for an agency specializing in Retail Led, Consumer Inspired projects and has real day-to-day dealings with both retail and consumers.
Read more about:
Subscribe and receive the latest news from the industry.
Join 62,000+ members. Yes, it's completely free.
You May Also Like
Loading..