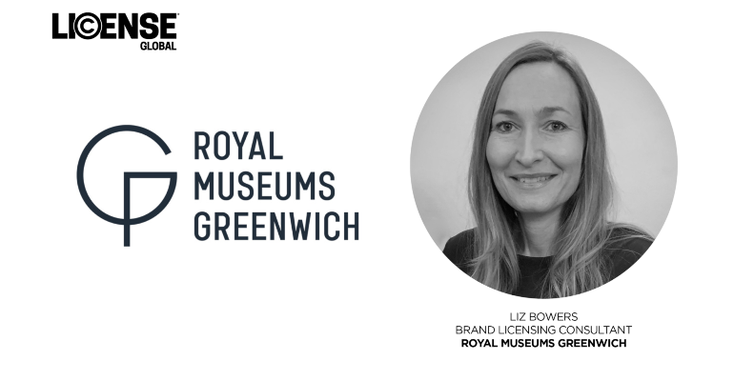 License Global:
In a rapidly changing marketplace filled with the rise and fall of brands, category shifts, and product innovation, what is the one trend that is most catching your attention right now? 
Liz Bowers:
 It's great to see that sustainability is now at the forefront of everyone's minds. We've seen some fantastic innovations in technology and manufacturing techniques, together with the surge of organizations and businesses committed to reducing their environmental impact. People are making more considered purchases and want to buy sustainable products and support ethical and socially responsible brands.
We've also seen the rise of specialist hobbies and home activities – such as model-making, astronomy, crafting, and collecting – where consumers want accurate, authentic content. Heritage organizations can provide that all-important expertise and brand endorsement. One example of this is stargazing, which has seen a huge global resurgence. We're excited to be partnering with world-class
telescope manufacturer Celestron on a range of astronomy products, the first due to launch this year.
What are the most exciting brand collaborations, product launches, and properties you're seeing emerge? 
Some of the most exciting innovations have been from licensees who have worked with heritage brands to re-imagine artwork and bring archive material to life in new contemporary ways. One of our latest licensees, Warner House, has transformed maps and a set of 19th-century zodiac constellation cards into contemporary cushions and wallpaper. The creative team at Kite Clothing takes inspiration each season from objects and stories across our four sites – such as Ponko the penguin and the Shepherd Gate Clock – and transforms them into adorable designs on planet-friendly organic childrenswear.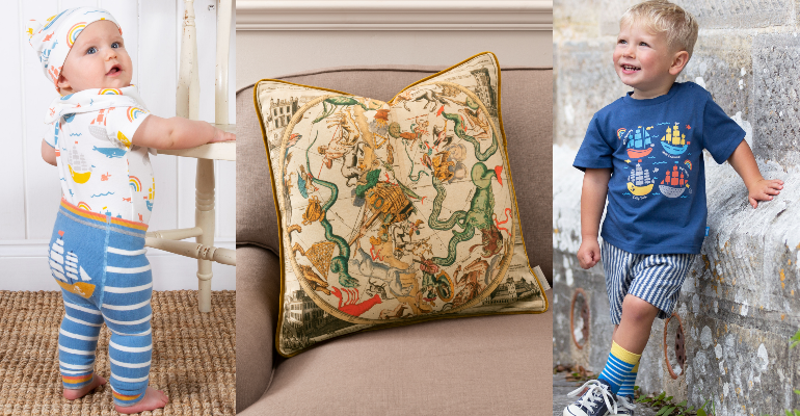 What new challenges are emerging that licensors and licensees should be aware of right now? 
Consumers have become far more interested in a brand's social and ethical policies, the provenance of a product, where and how it's made, and how it will impact the environment over its lifetime. This rise in ethical consumerism means that more than ever, licensees and brand owners need to be aligned and work closely together to form successful partnerships and push out consistent messaging.
We've also seen the increased importance of communicating digitally with our audiences and our customers. At the same time, they were unable to visit our shop in person, and this is something that museums and other cultural heritage organizations are getting better and better at. We know how to engage with audiences in meaningful, relevant ways, and we're not afraid to discuss complex topics or try new things. For these reasons, we're often at the forefront of creativity and innovation and have strong brand loyalty from our audiences.
Tell us about the history of RMG. What makes the archives, the curations, and the collections an exciting option for licensees? 
Our subject matter is so diverse, so there's something for everyone. The National Maritime Museum and our beautifully restored clipper ship Cutty Sark tells stories of maritime adventures and worldwide exploration. The Royal Observatory is the 'home of time,' awe-inspiring astronomy, and the world-famous Prime Meridian Line. Our architectural masterpiece, the Queen's House, has a rich royal history and displays our internationally-renowned art collection.
RMG's archives contain over four million objects, including maps, artworks, photographs, and artifacts that document 800 years of astronomy, navigation, exploration, and timekeeping that can be translated into beautiful products, enhanced with inspiring stories. The breathtaking astrophotography collection is from our Astronomy Photographer of the Year competition and includes images from the Royal Observatory's state-of-the-art astrographic telescope. Our expert team of curators and astronomers is on hand to support licensees with inspiration through incredible exploration stories across continents, cultural divides, tumultuous seas, and cosmic voids.
How have you grown the brand of RMG through licensing, and how has it become more critical in light of recent global events? 
Our licensing program is expanding rapidly across various categories, from sustainable children's toys and clothing to telescopes, wallpaper, and designer handbags, helping us and our partners reach new audiences. New technology such as 3D photography has also helped our licensees to create replica models and globes in intricate detail. The closure of cultural venues during the pandemic has had a devastating impact on museums. It has wiped out their primary source of visitor income, and so revenue from Brand Licensing has become even more critical this year.
What do you see for the future of licensing in terms of heritage?
The great thing about heritage licensors like museums is that they are evergreen properties – trusted brands that will never go out of fashion. Over the past year, we've seen this brand loyalty increase as people supported their cultural venues by shopping online and even continuing to renew memberships despite not being able to visit. More than ever, people want to support charities or causes with their purchases. With extensive archive material and compelling stories to tell, heritage licensed products can give retailers, and licensees added value and a point of difference and access to these loyal audiences. I do not doubt that we'll be seeing some of today's licensed heritage products in museum collections and exhibitions of the future.
To get in touch with the Royal Museums Greenwich Brand Licensing team, 
.
Read more about:
Subscribe and receive the latest news from the industry.
Join 62,000+ members. Yes, it's completely free.
You May Also Like
Loading..